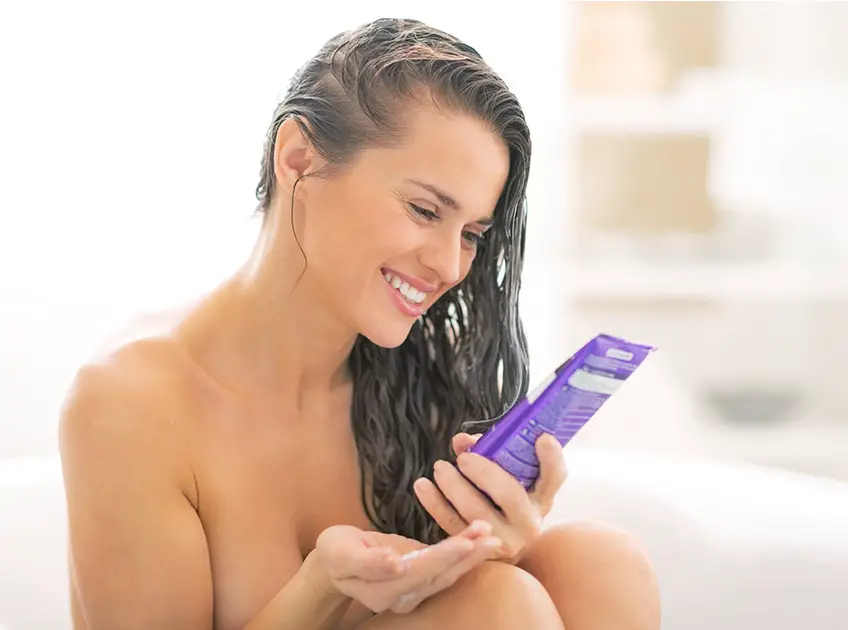 If you want to save your time and money, 2 in-1 shampoo and conditioner is the right choice for you. Two-in-one shampoos have become popular over the last few years. However, it doesn't indicate that you have to take out your old conditioner and shampoo from the shelves. Instead, you can move to the best featured two-in-one hair conditioning shampoo. While they are all equipped to condition and clean your scalp and hair, it is very gentle at the same time. This blog is going to discuss how to choose to best two-in-one shampoo and conditioner for your hair.
Few Pros Of 2-in-1 Shampoo And Conditioner
It is significant to search for the correct 2 in 1 conditioning shampoo that was designed to give a good experience to you. Certain benefits of 2 -in-1 shampoo and conditioner are as follows.
1. Saves Your Time: 2 in 1 shampoo and conditioner do moisturization and cleansing duty at a time due to this you can save your time a lot. Before, you may use shampoo and conditioner separately, but now you will be free from it. On the other hand, it saves precious space in your handbag or cosmetic bag.
2. Buy Only One Product: This 2-in-1 shampoo and conditioner reduce the number of products that you are purchasing for hair. Not only does it reduce the product's numbers but also assists to reduce water consumption.
3. Reduce Your Cost: The main benefit of 2 in 1 shampoo and conditioner is that it will reduce buying two separate products of shampoo and conditioner for a high cost. But, 2 in 1 is available at an affordable price and it is considered a more budget-friendly option.
[ Read: How To Get Green Out Of Hair ]
Best 2-in-1 Shampoo And Conditioner Products For You
Today's technology produces many products for hair and skin. Among them choosing the right one is quite difficult. For you, a few best 2-in-1 shampoos and conditioners are given here
1. Pantene Pro-v Smooth & Sleek 2 In 1 Shampoo And Conditioner
This Pantene Pro-V Smooth & Sleek shampoo and conditioner cleanses and hydrates the hair in a single step. It is highly infused with powerful Pro-V formula and it delivers fine nourishment as well as strengthens the hair. It contains argan oil and avocado oil that combat humidity, replenish dry hair, and give frizz control for up to 48 hours. This product works as a rich lather which easily detangles the strands and bestows sleek and soft hair after every wash.
Pros
Fight with humidity
Reduce dryness
Soft and sleek hair for a long time
Renders 48 hours of frizz control
Tames flyaways
Cons
Some users have experienced the overpowering scent
[ Read: How Often Should You Condition Your Hair? ]
2. Head & Shoulder 2 In 1 Anti Dandruff Shampoo And Conditioner
Sometimes most anti-dandruff shampoo can be harsh on the hair. That is the reason to use conditioner followed by shampoo. But you may not like to use two separate products, Head & Shoulder 2 in 1 Anti Dandruff Shampoo plus conditioner is the best choice for you. The main ingredient in this shampoo is Zinc Pyrothione which helps to treat dandruff well. It softens and restores frizzy and dry hair, reduces visible flakes when used regularly, and keeps the scalp 100 percent dandruff free. This shampoo product is made up of fresh scent technology that suits your senses. It gives a smooth effect and suitable for all types of hair including chemically treated hair. It gives 100 percent dandruff protection and gives relief from multi symptoms like dryness, flakes, and itchiness.
Pros
Reduces flakes with regular use
Free from paraben
Gives protection from itchiness and dryness
Nourishes hair and scalp while doing cleansing and hydrating
Classic scent leaves hair to go fresh and clean
Cons
It cleans the hair but does not give enough smooth hair
3. Biotique Bio Green Apple Fresh Daily Purifying Shampoo Plus Conditioner
The refreshing formula of Biotique Bio Green Apple shampoo and conditioner is developed from green apple extract, Centella, and sea algae. The green apple extract present in this balances the pH of the scalp as well as relieves itching. Thereby, nourishing the hair scalp with natural minerals. Sea algae extract prevents the scalp from bacterial infection. This Biotique Bio Green Apple detoxifying shampoo and conditioner helps to control hair fall by improving hair strength because of the presence of Centella. Biotique is known for its natural and chemical-free products and acts as a perfect partner for daily routines. This shampoo is wonderful and fresh green in color. It gives a smell of green apple and fragrance left in the hair for a longer time.
Pros
Used many natural products
Gives excellent fragrance
Available at an affordable price
Free from harsh chemicals
Well suitable for oily hair type
Shampoo and conditioner benefits in one bottle
Cons
It is not a travel-friendly packaging
For dry hair, the user must oil their hair before every wash to get the best results
[ Read: 7 Best Brushes For Oily Hair ]
4. Amway Satinique 2 In 1 Shampoo And Conditioner
This Amway Satinique 2 in 1 shampoo and conditioner gently clean the scalp and condition the hair. It consists of creatine, lipids, and 18-MEA that remove damaged hair while strengthening and smoothening the hair strands. Its gentle formula goes deep into the scalp and revitalizes your hair by repairing the damage. Borage oil and vitamin E in this product assist to moisturizes the tresses, restoring healthy hair, and leaving the hair soft and silky. Amway Santinique 2-in-1 shampoo and conditioner has a gentle formula that conveniently nourishes, cleanses, and conditions the hair. It involves a blend of borage seed oil and vitamin E, the formula in which assists smooth, moisturizing, and conditioning hair.
[ Read: Best Shampoo And Conditioner For Tangled Hair ]
Pros
This shampoo and conditioner effectively remove oil from hair
Leaves the hair soft and silky
Works very fast and gives desired results
Cons
The ingredients list is not available in the bottle
5. Herbal Essence Hello Hydration 2 In 1 Shampoo & Conditioner
Conclusion
The deeply moisturizing formula in this Herbal Essence Hello hydration product cleanses, softens, and hydrates the hair. It contains a rich conditioner which nourishes the hair and also keeps it smooth and silky. The creamy notes of coconut impart an irresistible fragrance to the product. The pH-balanced and color-safe formula tames frizz, reduces dryness, and removes tangles and split ends. It leaves the hair detangled, soft, and amazing smell.
Pros
Have good fragrance
Tested by dermatologists
Cruelty-free
Paraben – free
Mineral oil free
Cons
You can select hair conditioning shampoo based on your hair type, budget, and preferred scent. Above presented the top 2-in-1 conditioners and shampoos for you, select the one that suits your hair very well.
You Might Also Like: