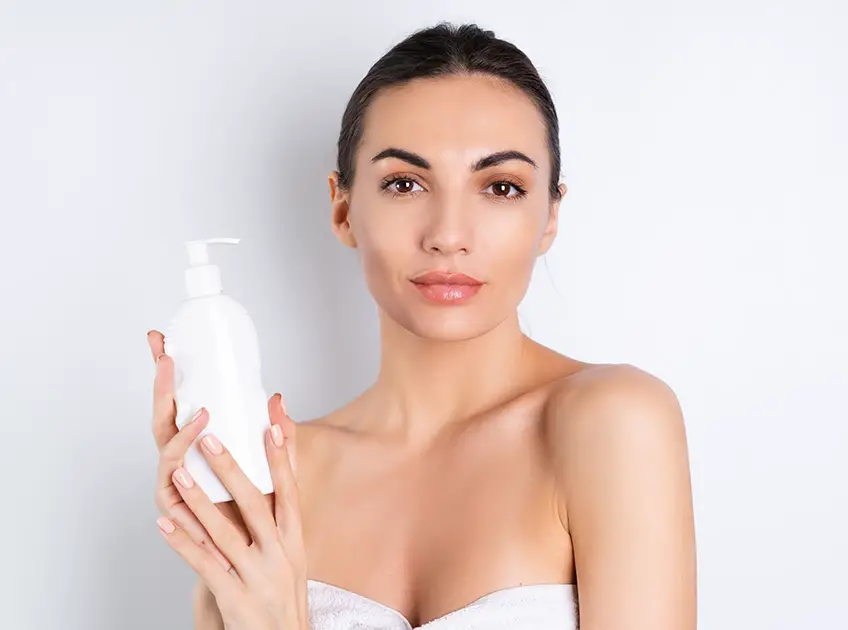 If you are in the search of the best shampoo for low porosity hair, then stick to this article. This article recommends you some of the best shampoos for low porosity hair.
Hair with low porosity tends to have flat cuticles, which makes it difficult for the hair to absorb moisture. This may lead to dry, brittle hair which becomes more prone to fall and breakage.
Low porosity hair always needs a bit of extra care and hence it is important to find the right best shampoo for it. You cannot just use any shampoo that is heavy as it will only weigh down your tresses.
7 Best Shampoo For Low Porosity Hair
1. Maui Moisture Lightweight Hydration + Hibiscus Water Shampoo
This shampoo contains ideally lightweight ingredients like exotic hibiscus water, lush passion fruit, and juicy watermelon that won't weigh down your low porosity hair. This refreshing and nourishing shampoo will help keep your hair feeling, looking, and smelling fresh with leaving no residue or heaviness. A super blend of aloe vera juice infused with pure coconut water provides lightweight hydration, moisturizes strands, and a healthy glow to your quench parched hair.
2. Carol's Daughter Wash Day Delight Water-to-Foam Shampoo
Formulas like Carol Daughter Wash Day Delight are the best cleanse for your low porosity hair. This gentle and effective shampoo cleans your scalp and hair strands from any buildup. Also, it will ultimately allow the moisture to penetrate deep into your hair cuticles. It not only cleanses your scalp and hair quickly but also works effortlessly throughout and minimizes tangles. It is made with ingredients like aloe and Micellar water which acts like a magnet that attracts and lifts away the buildup from your entire hair and scalp by cleansing it without stripping hair.
3. Pattern Clarifying Shampoo
Pattern's clarifying shampoo is specially designed and works great at scrubbing away any product build-up and residue on your scalp. As this shampoo formula features antioxidant-rich matcha green tea, aloe vera, and panthenol, it promotes strong hair growth. Best of all, this cleansing shampoo is especially made for low porosity hair, which keeps your hair cuticles still open to receive the right amount of moisture it requires. It also revives your scalp and gives hair a fresh start without stripping away the healthy oils of your tresses.
4. Briogeo Be Gentle, Be Kind Banana + Coconut Nourishing Superfood Shampoo
The fatty acid and vitamin E-enriched coconut in this shampoo is what's going to do wonders and help pump moisture into your low porosity hair without ripping hair completely as you cleanse. In addition to this, the banana and açaí in Briogeo's Be Gentle, Be Kind Banana + Coconut Nourishing Superfood shampoo are antioxidants that will protect your hair from damage. Moreover, this shampoo is also free from the sulfate.
[ Read: 10 Best Shampoo For Dry Damaged Hair With Split Ends ]
5. SheaMoisture Baobab & Tea Tree Oils Low Porosity Protein-Free Shampoo
This shampoo is ideal for low porosity hair to resist moisture. It gently cleanses, removes grease, oils, and any product build-up from your hair. It is crafted with baobab, spearmint, clary sage, and tea tree oils which all work towards improving the health of your scalp. Also, it includes shea butter as one of its ingredients that moisturize your hair.
6. Mizani Moisture Fusion Moisture Rich Shampoo
With this clarifying shampoo, rejuvenate your hair with a deep moisturizing treatment. This moisture shampoo from Mizani is rich in coconut oil and contains charcoal, which aids in removing residue and impurities in your hair removing moisture and shine. It hydrates and locks in the moisture leaving your hair feeling clean. Moreover, this shampoo is best suitable for every texture and curl type of hair and use it once a week for best results.
7. Tgin Moisture Rich Sulfate Free Shampoo
This sulfate-free moisturizing shampoo contains coconut oil, which cleanses your hair gently, and amla oil, which decreases hair breakdown and improves moisture retention. It does not contain any harsh elements that strip away the natural oils from your hair while keeping your hair smooth, soft, and hydrated. This shampoo is infused with pro-vitamin B5, it assists in smoothening the cuticle surface, and also it does not contain paraben or any artificial colors.
Conclusion
Low porosity hair requires special care and attention. To cleanse and remove any build-up on your scalp, choose and use any of the above suggested shampoos for your low porosity hair.
You Might Also Like: