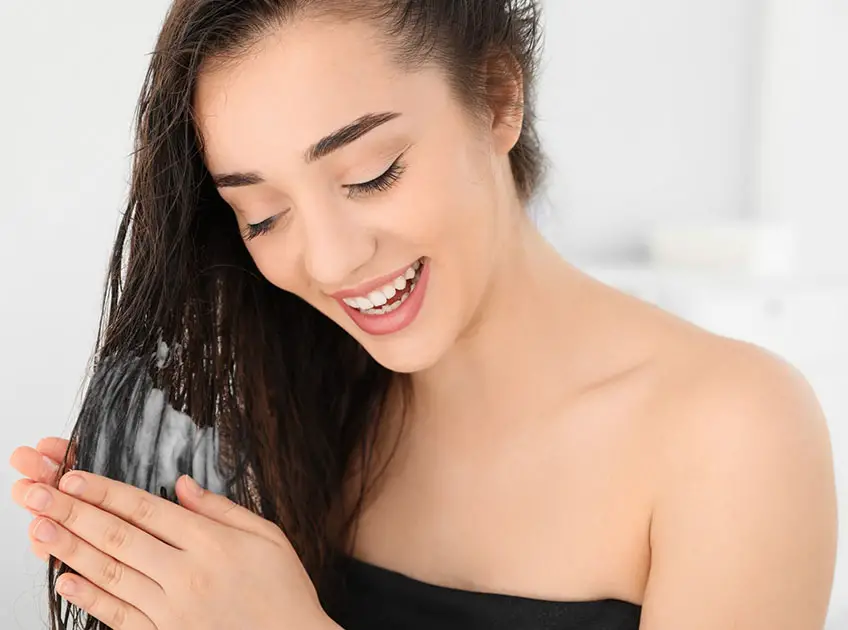 Visiting the salon for hair coloring can not just be time-consuming but also expensive. Apart from this, the harsh chemicals used on hair for lightening the hair color can result in damage but DIY remedies at home can be a safer alternative.
Baking soda is known to have multiple uses, some of which include removal of stains, odor reduction, treatment of heartburn, and whitening of teeth. Apart from this, this is a good way of lightening the hair color at home. Read on to know more about the use of baking soda for lightening your hair.
Using Baking Soda and Shampoo for Lightening Hair
Baking soda is an abrasive cleaner and a natural cleaning agent. For lightening the hair, the method is most efficient on dyed hair. Since it is a scrubbing agent, washing the hair can strip off the dye from the locks. This is a gradual process but baking soda can lighten all the colors.
Using baking soda with some anti-dandruff shampoo can provide quicker results. The selenium sulfide in the shampoo can be efficient in fading the hair color.
Mix 2 tablespoons of baking soda with 2 tablespoons of shampoo and mix the paste on the hair evenly. Let this stay for 5-10 minutes and then rinse as usual.
Is Baking Soda Harmful to Hair?
Though baking soda can remove the hair dye, it is not suitable for everyone.
It is highly alkaline because of which, the hair can become dry, frizzy, and brittle.
Those with sensitive skin can also irritate the skin. The same goes for those having skin with eczema, or dry and itchy scalp.
Hence it is important to add some moisturizing ingredients, which are found in shampoo and conditioners.
Apart from this deep conditioning need to be included as a part of the wash day routine to restore moisture and ensure that the hair strands remain hydrated.
During the process, baking soda has to be used sparingly.
It has to be used 2-3 days in a row for getting the desired shade of hair.
After this, it is important to wait for a few weeks before applying baking soda to the hair again.
Baking soda and shampoo is not a permanent way of hair dying but a semi-permanent method that can be practiced at home easily. Though baking soda has a drying effect on the hair, using it sparingly, with a moisturizing shampoo can keep the hair deeply conditioned.
Recommended Topics: