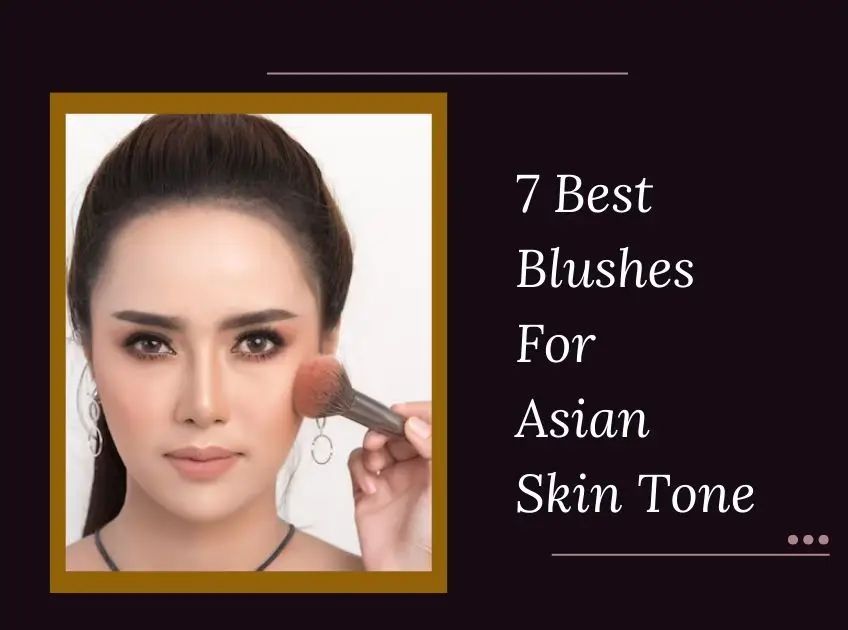 Just like different makeup products, blush is a crucial part that completes the look. Depending on how it is used on the skin, it can result in a natural flush, lift the cheekbones or impart a sun-kissed finish when applied on the nose.
Blush should be the last part of the complexion makeup process as it eliminates the chances of wiping off everything and starting over again. Always select a blush with a similar undertone to your skin. This is similar to selecting a foundation. You can compare the blush with your lip colour by applying it on your cheeks to see if the colour matches with natural lip shade or clashes with it. Select a different shade in case it creates an unnatural look.
Those with dry skin should opt for mineral or glowing blush as it will impart a luminous look to the skin. Matte blush is better for oily skin. You may not be able to find the right blush shade for your skin tone in the first go but a few trials and errors will help you identify the best ones.
There are various kinds of blush available for different skin tones. Let us see some of the best options for Asian skin tones. Read on to know more.
7 Best Blushes For Asian Skin
1. Nudestix Matte Blush With A Buffing Brush
Versatile as it can be used on lips as well as eyes.
Different shades suit well for various Asian skin tones.
Results in a completely matte finish.
What We Don't Like?
Not cruelty-free.
Doesn't last long.
2. NARS Liquid Blush for seamless blending
Makes the skin glow.
Quite pigmented.
Blends seamlessly into the skin.
Has monoi and tamanu oils infused in it.
What We Don't Like?
Not suitable for skin that is prone to acne.
Not cruelty-free.
3. Charlotte Tilbury Blush for a glowy look
Comes with customisable shades.
Makes your skin glow.
Results in silky smooth texture.
Cruelty-free.
What We Don't Like?
[ Read: 5 Best Homemade Face Serums for Glowing Skin ]
4. Milani Baked Blush For A Luminous And Pigmented Finish
Baked on Italian terracotta tiles for a smooth feel.
Perfect for highlighting the face for a matte or shimmery finish.
Can be blended easily.
Pigmented.
Goes well with foundation and under a mask.
What We Don't Like?
[ Read: Tatcha Luminous Dewy Skin Mist Review ]
5. Oil-free Maybelline Cheek Heat Gel-Cream Blush
Lightweight and breathable.
Imparts a dewy finish.
Oil-free, water-based formula.
Perfect for getting a natural look
Natural-looking shades
What We Don't Like?
6. MAC Powder Blush for a silky finish
Imparts a silky finish.
Can be applied smoothly.
Nourishing formula with vitamin E.
What We Don't Like?
People with sensitive skin might experience some irritation.
It is not cruelty-free.
7. Rare Beauty Blush For A Sheer Finish
Comes in a pretty package.
Imparts a sheer and smooth feel.
Matte, as well as radiant finishes, are available.
Cruelty-free.
What We Don't Like?
The blush clings to dry patches on the skin.
Process Of Using Blush And Some Tips For Better Results
The right process of using blush during your makeup involves, first prepping your skin by the application of moisturiser and primer, and then selecting the perfect shade matching your skin tone, opting for a cream blush if you have oily skin or powder blush when you have dry skin; applying the blush and blending it well, and end the process with a good makeup setting spray.
You can create a contoured definition by using bronzer before the blush because using the bronzer on the blush will make the cheekbones appear darker.
Applying moisturiser before starting your makeup, and finishing it off with a setting spray will keep the blush intact for a longer duration.
Blush must not be used on bare skin as it can increase the chances of clogged pores.
[ Read: 7 Best Bronzers for Asian Skin ]
Conclusion:
The best factor to take into account while buying blushes is if they are buildable and long-lasting. Additionally, when you have sensitive skin, you need to choose the product wisely to avoid any irritation later. Also, choosing the right colour for your skin tone elevates your look and makes you feel more confident.
You Might Also Like: