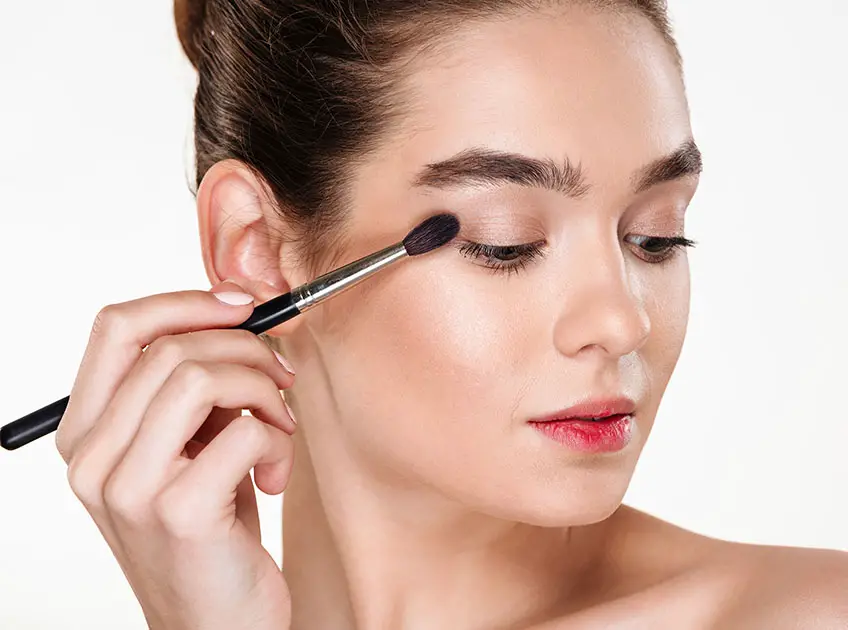 Eyeshadows form a crucial part of everyday makeup, because of their versatility to be used as a highlighter and blush. If your eyeshadow has a satin or matte finish, it can be a perfect blush. These are often more pigmented compared to blushes so it needs to be applied carefully.
How to Use Eyeshadow as Blush
1. Powder Eyeshadow
Select the right eye shadow for your skin tone.
Dip your blush brush in the eye shadow palette and tap it to remove excess product.
Apply the blush in a circular motion on your cheeks up to your ears.
2. Cream Eyeshadow
Take a makeup sponge or a cheek highlighter brush, and dip in the cream eye shadow.
Tap the brush on your cheeks instead of sweeping them.
Blend it thoroughly unlike the powder eye shadow to get a natural look.
Tip: Don't use a lot of cream eye shadow as a blush as it will degrade quickly but a little bit will go a long way.
Blush Based on Skin Type
You can opt for shimmer shadow but that won't create a natural look like the matte shadows. So, the shimmer is a good choice when you are attending parties.
If you have dry skin, go for cream eyeshadows as it results in long-lasting coverage. Similarly, powder eyeshadows are best for oily skin.
While using an eyeshadow as a blush, pick a lip color that blends with your skin tone, clothes and other accessories, to create a perfect look. Since eye shadow is heavier than blush with a higher degree of opaqueness, it is important to thoroughly remove your makeup at the end of the day to avoid breakouts.
You Might Also Like: