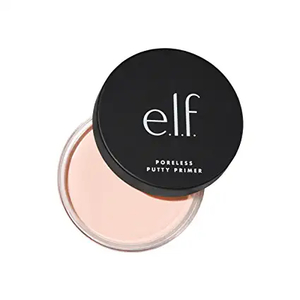 e.l.f Cosmetics is a 100% "cruelty-free American cosmetics brand, founded by Joseph Shamah and Scott Vincent Borba in 2004. Here, e.l.f stands for eyes, lips, and face. The brand includes a wide range of bath and skincare products, mineral-based cosmetics, and other makeup tools.
You can find eyeliners, lipstick, glosses, blushes, bronzers, brushes, mascara, and a lot more professional makeup necessities at an affordable price at e.l.f. The brand was created with the intention of making high-end makeup accessible to women.
Elf
It has made efforts to bring quality makeup at a much lower price than its expensive counterparts and give almost the same result. It is one of the reasons why e.l.f is considered a similar brand where you can find an impressive range of makeup.
If you are here to check out elf alterniatives, continue reading!

Everything About E.l.f
The arsenal of items you can find in e.l.f is amazing. When the company was launched, it set the price of every cosmetic at $1, making it one of the only mass cosmetics companies to offer such low prices.
Over time, as the company gained popularity, it expanded its beauty empire, took inspiration from high-end luxury brands, and launched a lot more makeup products at a slightly surged price. Still, they are not more than $8 – $10.
Today, you can find quality ingredients like hyaluronic acid, squalene, CBD, and other skin-friendly ingredients in e.l.f makeup, making it one of the best to splurge into. It has recreated makeup products with low prices, fast turnarounds, and trendy aesthetics.
While it is a misconception that cheaper makeup has low-quality ingredients, e.l.f is an exception. The company has used the best and kept the price tags super-affordable.
e.l.f boasts its cruelty-free products and ensures people can buy them without compromising on their wallets. At the same time, they get quality products that do not compromise their skin's health.
Something that allows e.l.f to stay low-priced even after using high-grade ingredients is spending very little money on traditional advertising or celebrity endorsements. It relies heavily on social media exposure and crowdsourcing, which has helped it reach makeup fanatics in every part of the world.
e.l.f is for the maximalist and minimalist, for the young and the mature, for females and males. The brand stayed true to its mission of providing quality makeup to everyone. It stays on trend persistently and sources the best makeup products when its rival brands are tripling their prices.
Check out some of the best elf similars that always stay on the top list of favorite money-saving alterniatives.
5 elf Alternatives
1. e.l.f. 16HR Camo Concealer For High-end Luxury Concealer
e.l.f has made a renowned name in the makeup industry, especially due to its range of makeup products. This concealer is a good alternative to MAC Concealer.
It is a full-coverage, 16-hour wear concealer which conceals, corrects, contours and highlights for flawless skin.
It features highly pigmented thick formula that dries matte, is quick drying and won't settle into fine lines or creases. Ideal for all skin types.
It has a large doe foot applicator that applies the creamy formula evenly and precisely for maximum coverage, and allows you to sculpt, contour and highlight.
Enriched with Avocado Oil to moisturize and protect skin, and Kaolin Clay to help control excess oil and shine.
2. e.l.f, Monochromatic Multi Stick For Milk Makeup Lip and Cheek
Milk Makeup Lip and Cheek product is suitable for lips and cheeks and can be used either as a blush or as a lip tint. The best thing about it is the super hydrating formula that creates a beautiful natural effect.
Since the price of Milk Makeup Lip and Cheek is high, we have an inexpensive alternative from e.l.f.
It is a shimmery, luxuriously blendable cream-to-powder stick that can be used as your eyeshadow, lipstick, and blush for a cohesive monochromatic look.
It has a creamy and lightweight texture that blends effortlessly and is easy to use on the go.
Adds a shimmery, sparkling glow to the face.
This product is 100% vegan and cruelty-free and 100% free from phthalates, parabens, nonylphenol, ethoxylates, triclosan, triclocarban, and hydroquinone.
https://www.amazon.com/Monochromatic-Lightweight-Versatile-Luxurious-
3. e.l.f. Poreless Putty Primers
e.l.f is one of those brands that have launched multiple alterniatives for high-end luxury brands. This putty primer delivers a similar result and can be a good alternative.
It is infused with Squalane for optimal hydration, which is perfect for all skin types.
The velvety texture glides effortlessly over the skin, smoothing over imperfections for a poreless effect and the ultimate grip on your makeup.
It comes in an easy-to-carry and convenient travel package.
It is cruelty-free, vegan, and 100% free from Phthalates, Parabens, Nonylphenol, Ethoxylates, Triclosan, Triclocarban, and Hydroquinone.
4. e.l.f. Flawless Face Brushes
e.l.f is a trusted makeup brand that sells plenty of makeup products and tools you would love to explore.
It is a soft, synthetic brush that lets you apply product with the lightest touch for a soft, sheer, natural-looking effect.
The slight point at the tip fits nicely into the contours of the face for more precise placement.
Being 2-sided, the brush allows you to use the flat side for all over application of powders, or the skinny side for blush and bronzer.
Made of synthetic, vegan fibres.
5. e.l.f Putty Bronzers
With creamy and smooth texture, e.l.f Putty Bronzer is your go-to product if you are looking for the closest alterniative for Huda Beauty Tantour. It blends and builds gorgeously and has good wear time, delivering natural semi-matte finish.
Infused with argan oil and Vitmain E to nourish the skin deeply.
Creamy putty-to-powder bronzer delivers highly pigmented, buildable color, and effortlessly blends and blurs
into skin, delivering a natural bronzing effect with a smooth, semi-matte finish.
Lightweight and non-greasy, building an all-over warm complexion.
You Might Also Like: