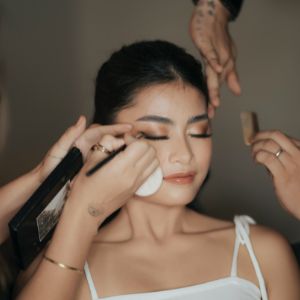 Today, there are plenty of high-end luxury beauty and cosmetic brands that have launched amazing makeup products. From primers and foundations to concealers and bronzers, you can find some extremely luxurious products that give stunning results.
As always advised by dermatologists, we should always invest in high-quality makeup products and never use low-grade items as they can negatively affect our skin. However, it is not possible to invest in such luxury beauty products as they are expensive and hardly affordable by all.
Fortunately, there are many brands that have come up with high-end counterparts that give almost similar outcomes without digging a hole in your pocket. Whether we talk about a base makeup product or a color cosmetic product, there are pretty good alternatives for makeup that can be used on an everyday basis without compromising on skin health and bank balance.
When you can buy a primer for $10 from a decent brand, what is the need to spend $100 for the same product which comes from some elite brand?
The reason behind the hefty price tag is not just the ingredients but the market value of their brand name and the luxury packaging. Even though you may not get a $10 product in fancy packaging, what's inside its product will still give the same result. So, why not buy affordable makeup products rather than spend hard-earned money on luxurious makeup brands?
Here is a list of the 5 best makeup alternatives along with their luxury counterparts that will help you understand what the difference is and what makes buying the makeup alternatives will be the best decision.
5 Best Similar Makeup Products
1. e.l.f. Poreless Putty Primer- alternatives For Tatcha The Silk Canvas Protective Primer
When we talk of some excellent primers, Tatcha steals the show. The Silk Canvas Protective Primer from Tatcha is a true definition of high-end luxury makeup as it consists of three different types of silk to ensure a velvety smooth application. From preventing clogged pores to providing protection from environmental stress and aggressors, this primer sinks deep into the skin, creating a perfect blurred effect for canvas makeup application.
However, the steep price is its downside. Therefore, you can invest in makeup alternatives, e.l.f. Poreless Putty Primer that gives results no less than its expensive counterpart. Formulated with squalane to deliver moisturizer to the skin and make it smooth, it comes close in performance to The Silk Canvas, though at a lesser price.
2. L'Oreal Paris True Match Lumi Healthy Luminous Makeup- alternatives For Giorgio Armani Luminous Silk Foundation
Giorgio Armani Luminous Silk Foundation is a pro in the category. It certainly lands on 'excellent' beauty lists due to multiple reasons. From being lightweight to providing a stunning skin-like finish, this foundation is dope, and you can't deny it. The unique Armani's Micro-fil technology transforms the skin by improving its texture, blurring the imperfections, brightening the skin, and sculpting it for good. Also, it comes in multiple shades. In spite of so many good things, we can't ignore the hefty price tag.
Therefore, L'Oreal Paris True Match Lumi Healthy Luminous Makeup comes to the rescue. Formulated with Vitamin C and E, this foundation brings clarity to the skin tone and delivers a luminous glow instantly. At the same time, it provides all-day hydration and lasts easily for 8 to 9 hours. Light coverage and buildable, this foundation from L'Oreal Paris also provides SPF 20 sunscreen protection.
3. Maybelline Instant Age Rewind Eraser Dark Circle Treatment Concealer- alternatives For Tarte Shape Tape Contour Concealer
According to Tarte's data source, they are America's #1 concealer brand. Promising full coverage for over 15 hours, Tarte Shape Tape Concealer definitely lives up to the hype. The crease-proof formula of this product smoothes and brightens the skin without caking it. It is formulated with shea butter that delivers elasticity, mango butter that moisturizes the skin, and licorice root that brightens dark circles and corrects the skin color. At the same time, it diminishes fine lines, wrinkles, and aging spots.
If you are ready to pay huge for Shape Tape, go ahead, but for those who can't afford it, we have Maybelline Instant Age Rewind Eraser Dark Circle Treatment Concealer, which is formulated with goji berry and haloxyl. Both these increase blood circulation and improve dark circles. Also, it helps to reduce puffiness and smoothens fine lines and wrinkles.
Coming in 12 different shades, investing in Maybelline Instant Age Rewind Eraser Dark Circle Treatment Concealer is a wise decision. It is the best makeup alternatives for Tarte's popular Shape Tape Contour Concealer.
4. Physicians Formula Murumuru Butter Bronzer- alternatives For Becca Sunlit Bronzer
Becca's Sunlit Bronzer is a perfect choice who need a sunkissed glow. It works well for all skin types with its neutral undertones. Blending seamlessly with the skin, this bronzer is designed to provide a silky and creamy application to not let the skin cake or dry the skin. It is formulated with color-true pigments, perfect for all.
Now talking about the Physicians Formula Murumuru Butter Bronzer comes with a low price tag compared to Becca Sunlit Bronzer. It consists of murumuru butter, cupuacu butter, and tucuma butter- everything that moisturizes the skin while giving it a sunkissed glow. It has the goodness of both cream and powder bronzer; therefore, suitable for all. At the same time, there are essential fatty acids and pro-vitamins that nourish the skin.
A few things that make Murumuru Butter Bronzer the best alternatives for makeup are-
Smooth application
Soft-focus pigments
Blurs the skin
Has tropical scent
Rich formula with a soft, smooth texture that melts into the skin instantly.
5. Maybelline Brow Ultra Slim Defining Eyebrow Pencil- alternatives For It Cosmetics Brow Power Micro Universal Defining Eyebrow Pencil
Those who are into eye makeup know the importance of a right-brow pencil. A perfect brow pencil that can define eyebrows and make them look stunning is hard to find. But, one brand on which you can rely blindfolded is It Cosmetics, that have Brow Power Micro Universal Defining Eyebrow Pencil, featuring a micro-fine oval tip that provides the look of real hair with micro bladed effect. It didn't take much time to create natural-looking brows. However, the high price is the only downside.
Additionally, when you can find a perfect alternatives for it, why spend more? So, here we are with Maybelline Brow Ultra Slim Defining Eyebrow Pencil that features-
Micro-tip to provide hair-like strokes to mimic the look of your natural brows.
Ultra 1.5mm precision tip
The break-resistant formula for a smooth application
Comes in 6 shades, from light blonde to black-brown
You Might Also Like: