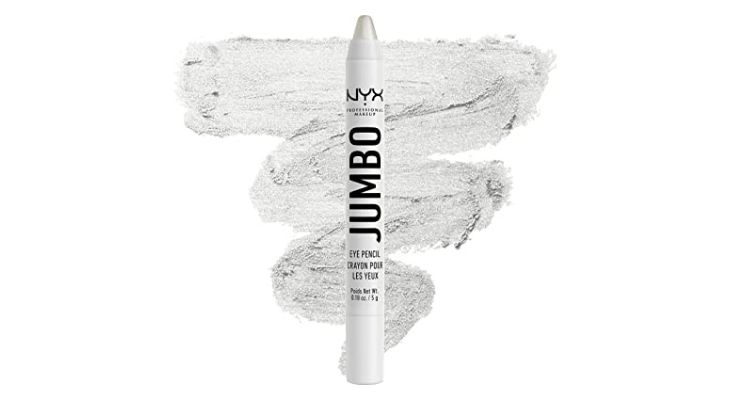 The struggle to look fresh and well-rested after enjoying a party all night or binge-watching a popular Netflix series is real. Likewise, aging also affects the brightness of your eyes, and you end up looking dull and tired even after resting all through the day. Puffiness around the eyes and dark circles become permanent fixtures. It is when eye brighteners come in handy.
Thrive Eye Brightener is a promising product that helps eyes look shiner and brighter than ever before. It is available in multiple shades and is suitable for people of all skin tones. From neutral shades to shimmer ones, you can find them and use them all around the eyes.
However, one thing that restrains people from splurging on it is the high price. Since many budget-friendly options deliver an almost similar result, Thrive Eye Brightener alterniatives are worth trying.
Thrive Eye Brightener Review
Thrive Eye Brightener is a product that gives you a fresh look even after staying awake. The 'Ring Light Technology' and the presence of special light-reflecting pigments help attain an amazing effect. It makes the areas around the eyes brighter and fresh.
Apart from this advanced technology, the other skin-friendly ingredients of Thrive Eye Brightener include the following-
Nourishing plant oils- Helps smooth and plump the skin around your eyes
Meadowfoam seed oil- Skin absorbs easily on the skin and is good for sun damage
Macadamia seed oil- Moisturizes the skin
Jojoba oil– Encourages skin rejuvenation
Moreover, this brand is cruelty-free and vegan. You won't find harmful ingredients like parabens, synthetic fragrances, and sulfates in their products.
Even though everything about Thrive Eye Brightener is amazing, it is blendable, brightening, and almost universally flattering; however, it seems expensive to include in the vanity bag. Therefore we have listed the five closest Thrive Eye Brightener alterniatives that can give the same result at a lesser price.
Pros
Consists of hydrating oils to moisturize skin and nourish it deeply
Gives you a fresh-faced look
Available in different shades
Easy to use
Non-allergic
Cons
5 Thrive Eye Brightener Alternatives
1. e.l.f. No Budge Shadow Stick
With a plethora of beauty products, e.l.f has always been the cult favorite of many. The No Budge Shadow Stick from e.l.f is easy to use and consists of deeply saturated pigments to bring glam to the eyes.
Offers smokier color options like deep gray, purple, and navy
The creamy texture makes them easy to blend
It has good staying power and is easy to blend
Flattering shimmer for the corners of the eyes
2. Luxaza Metallic Eye Shadow Stick Set
If you are looking for multiple shades in an eyeshadow stick, Luxaza Metallic Eye Shadow Stick Set is for you. It is vegan and cruelty-free and comes in 6 different shades ranging from pink to brown to copper.
Twist-up pencils with blunted tips to highlight the corners of the eyes
The shimmer effect is light to help you keep the look more subtle and natural.
Each stick is double-sided, wherein one end has the color stick, and the other side has a blending brush for smudging out the color.
Easy to use as it blends with no hustle
Variety of shades to mix and match with soft subtle shimmer
3. Golden Rose Eyeshadow Crayon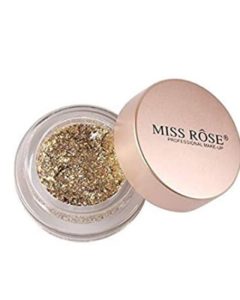 It offers long-lasting pop of color and shimmer, making eyes look stunningly beautiful. With 12 shades, you get various options to give your eyes an amazing look. It is also vegan and cruelty-free.
Each crayon features a gentle, dermatologically-tested formula
It is easy to apply and doesn't tug on the skin
Comfortable to apply to areas like your inner corner and waterline
Features waterproof properties allowing it to last all day, even through bad weather and sweat
It can double as a primer
[ Read: 10 Best Waterproof Eyeliner ]
4. FOCALLURE 3 Pcs No Crease Eyeshadow Sticks
Coming with a blending sponge brush, FOCALLURE 3 Pcs No Crease Eyeshadow Sticks delivers a shimmer and matte look. The smooth and creamy texture allows easy application.
Delivers both easy application and high-definition, long-lasting color.
It's a high-pigment formula for a creaseless finish that won't settle into eyelid creases.
Long-lasting, creamy eyeshadow sticks can also line, highlight, and create smoky looks.
It is long-wearing, transfer-proof, and crease-resistant.
The color glides seamlessly onto eyelids and blends and layers beautifully with a rich pigment-payoff
5. NYX Jumbo Eye Pencil
You Might Also Like:
The NYX Jumbo Eye Pencil is the closest alterniative to Thrive Eye Brightener, Delivering intense color and shimmer, available at a reasonable price. With 16 varying shades, it is one of the best eye pencils you could have in your makeup collection. Since NYX is a vegan and cruelty-free brand, you can use it without second thoughts.
Features strong pigment and is ideal for full coverage and thicker lines.
Lighter white and beige shades help give a more awake look to the eyes
Different shades can be used to create a bold cat-eye look, party look, etc.
Resistant to smudging and running
Applies easily to the waterline