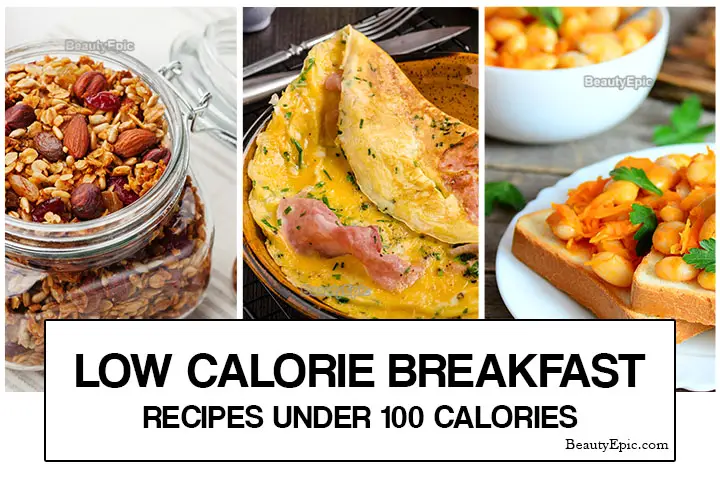 Breakfast is my favorite and the most important meal too! Heavy breakfast keeps you active and energetic throughout the day. So it should be King size, isn't it? The breakfast ideas under 100 calories is quite common nowadays to keep your body on right track. Some of the ingredients like fruits, low fat yogurt, and eggs add an interesting twist to the meal. Also, they are delicious and scrumptious so why not make the breakfast even tastier with these quick recipes. To make our breakfast healthy, filling, nutritious, and calorie controlled, let's drill down the list here:(1)
10 Healthy Breakfast Ideas Under 100 Calories
1. Ham Omelette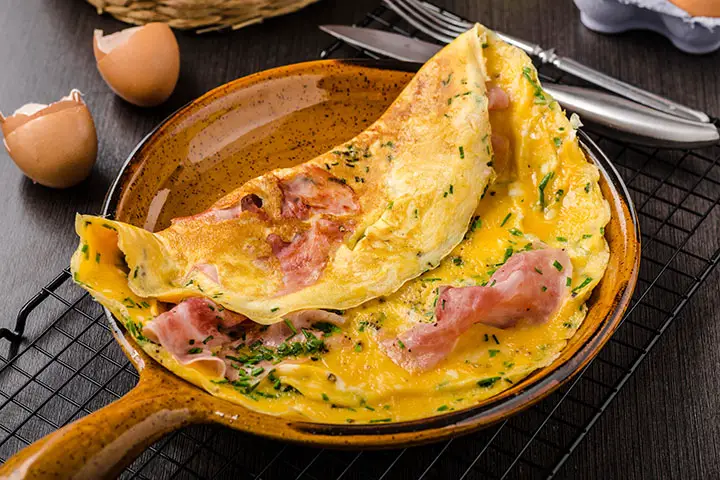 To make ham omelette, you need 1 medium egg, 1 wafer thin slice of ham and a cup. The recipe takes just 5 minutes to get ready. All you need to do is whisk the egg in a cup and pour it on a hot pan placed over medium flame. Put chopped ham slice in it (cut into smaller pieces) so as to extract the best flavour of ham through the omelette. Enjoy it with your favourite beverage i.e. tea, coffee or any shake. Ham omelette is rich is protein that will keep your stomach full for long.(2)
[ Read: Healthy Low Calorie Snacks ]
2. Porridge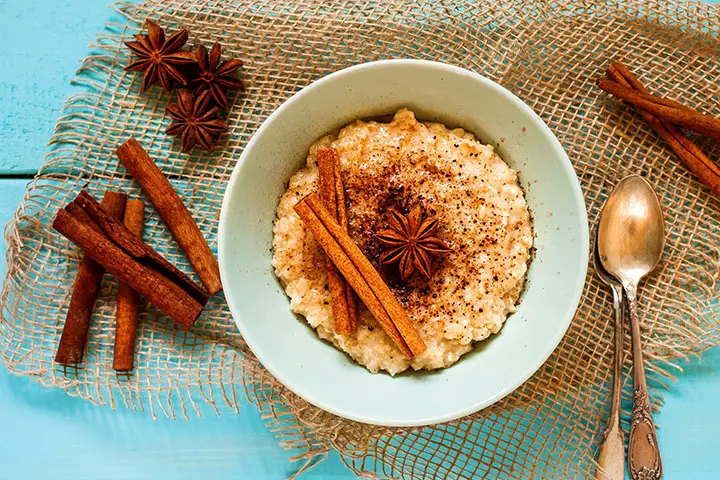 It is one of the easiest and quick breakfasts to make if you are in hurry. You need ½ tsp honey, pinch of cinnamon, 25g porridge oats to start your busy day. The oats keep you full as they are heavy when mixed with water. If you want to take more calories, add it in milk or else mix it with water. Add a pinch of cinnamon and put some chopped nuts to enhance the taste.
3. Mushrooms and Scrambled Egg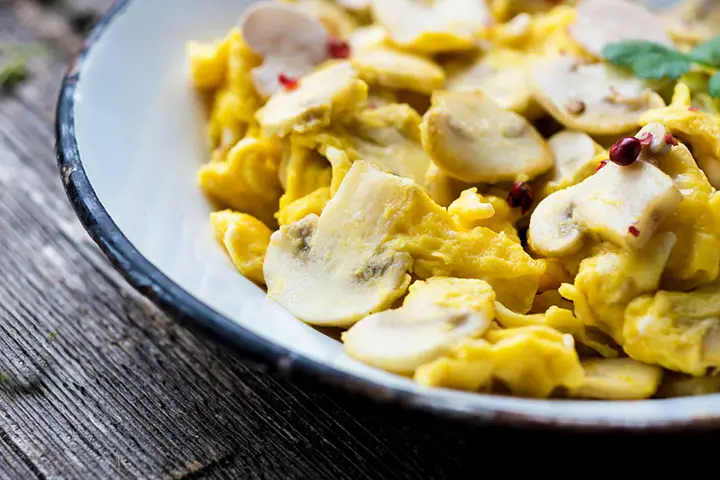 Get 100 gram freshly chopped mushrooms and 1 medium egg. Scrambled eggs are all time favourites as they are rich in proteins. Mix egg with a handful of fresh mushrooms and avoid using milk or butter. Mushrooms make a good combination with eggs and also this breakfast is full of proteins.
[ Read: Zero Calorie Foods ]
4. Zucchini And Banana Oatmeal Cups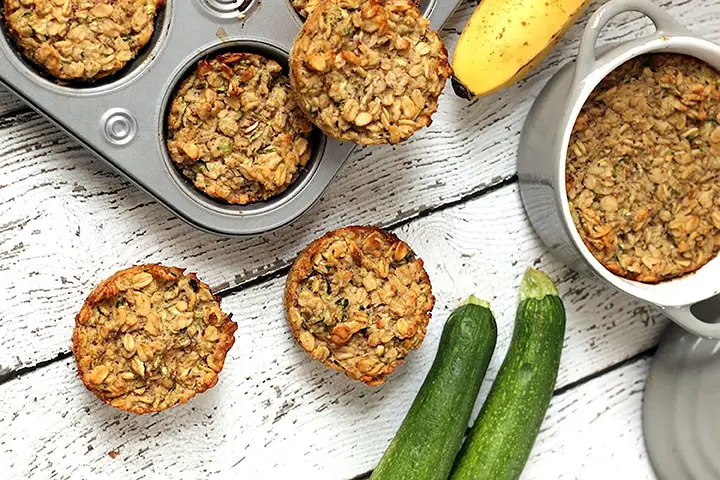 Banana oatmeal cups and zucchini is made within half an hour. Yes, the time is a little more to prepare the dish but the taste overcomes everything. Once you eat this breakfast, you will consider it almost daily. What you can do is, plan the breakfast beforehand to make it quickly and easily. Put them in the fridge for next day breakfast as it is easy to store because it has ingredients like almond milk, bananas, oatmeal, zucchini, and flax seeds etc. These ingredients don't get spoiled when stored in the fridge.(3)
5. Cinnamon Roll Protein Smoothie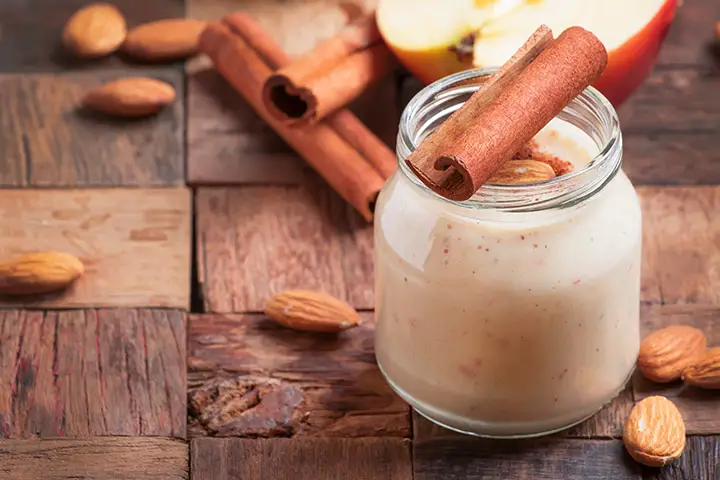 This cinnamon roll protein smoothie is something you will definitely love. It is made by using protein powder and requires only 6 minutes to make. By adding cinnamon powder, almond milk, and plain yogurt, the nutrition value of this smoothie increases manifold. Because it is gluten free, using coconut milk will make it vegan.(4)
[ Read: Low Carb Weight Loss Recipes ]
6. Spinach Omelette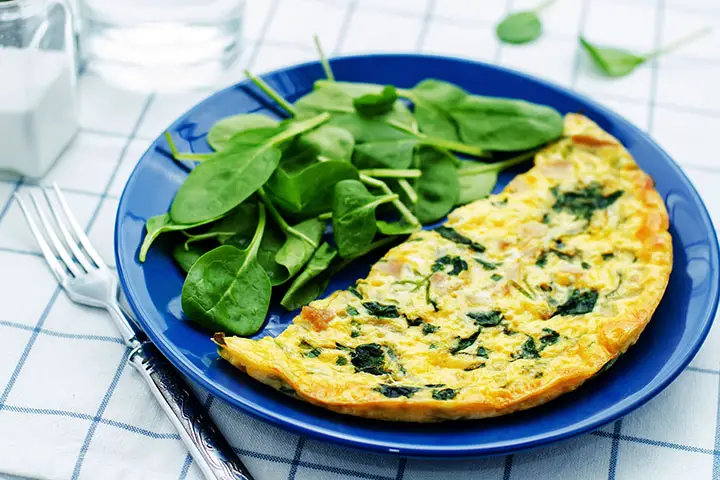 Omelette makes an interesting breakfast choice when spinach is added in it. You need 60gram fresh spinach and 1 medium egg to make this breakfast. As you know, egg is loaded with proteins and spinach is rich in iron, you can expect the nutrition value of this meal. Break the egg in a cup and pour it on non stick frying plan. Let the bottom cook and then add spinach and then grill it. Add salt and pepper to taste. If you want, you can add some herbs like oregano to lend more flavor to egg.(5)
7. Instant Oatmeal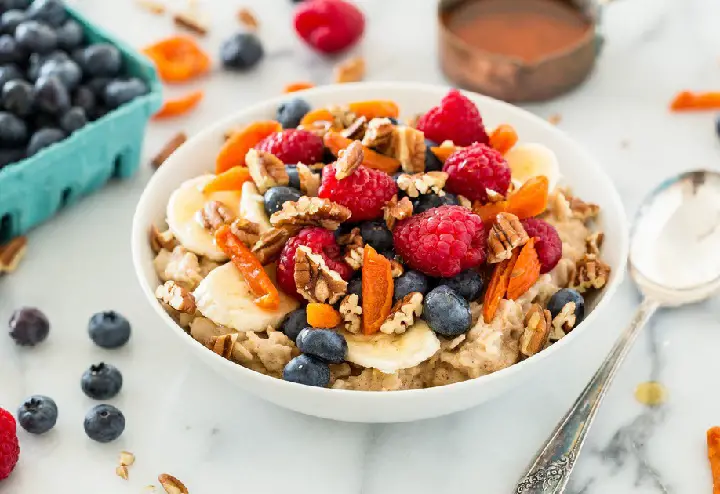 If you are running short of time and want to reach office as quickly as possible, this instant oatmeal breakfast is a perfect choice. Make homemade oatmeal mix and toss everything in the microwave for a few seconds. Top the oatmeal with dehydrated fruits, nuts, and chocolate chips to add flavor. Take out the bowl and enjoy steaming cup of oats.(6)
[ Read: Low Carb Protein Bar Recipes ]
8. Crock Pot Granola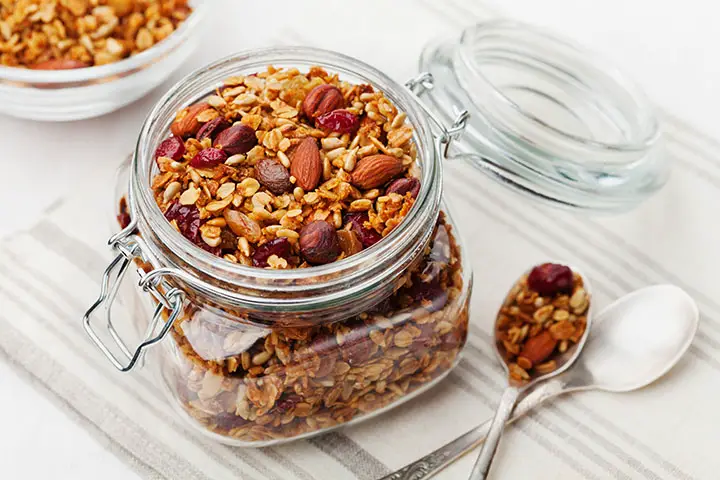 This homemade granola is everyone's favorite as when the mornings are busy, you just need something really quick and easy to make. When you don't have time for heavy breakfast, this is your go to dish. All you need is coconut oil, peanut butter, oatmeal, raisins, and almonds to make this pot granola. For added flavors, you can add more ingredients whatever you like to have in the breakfast like pistachios or nuts.(7)
9. Quiche in a Mug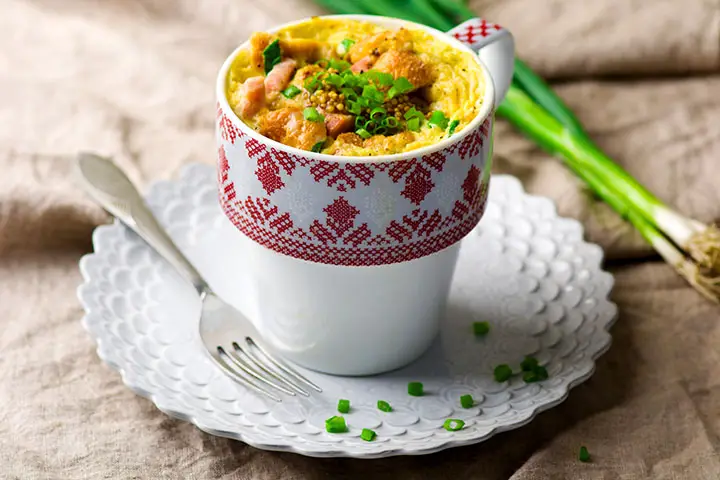 Isn't it amazing that you can make everything in the microwave? Microwave has made things pretty easy when you are short of time. Spinach, cheddar cheese and 5 minutes to prepare the dish, that's it. Add eggs, cheddar cheese, and spinach in a mug and microwave for 5 minutes. You can also add bacon slice to the mug to get more flavour. Since it is a low calorie breakfast, you will reap maximum benefits. Make it before you leave for your workplace.(8)
[ Read: 1200 Calorie Diet Plan For Weight Loss ]
10. Beans on Toast
Take 1 slice of wholemeal bread and 50 gram of baked beans. Toss the bread and make it crispy and then add beans over the top. This is a low calorie breakfast meal to start your busy day. Switch on the microwave and heat the beans in it. Put the bread in the toaster and wait until it gets brown. And that's it, you are done with the beans on toast breakfast.
While you need low calorie breakfast to stay healthy and fit, these meals are absolutely amazing. As they are full of proteins to take care proper care of your body, you can also make them in no time. Simply get up in the morning and head to kitchen to make these quick breakfast recipes which are sure to give your tongue a delicious experience.
Breakfast must never be skipped and now with all these options, there is no chance that you miss your morning meal. If you have any other breakfast ideas, let us know and we will try covering them in next blog. Pretty simple to make and high in protein value, these choices are low caloried.

Scientific Evidence:
You Might Also Like: