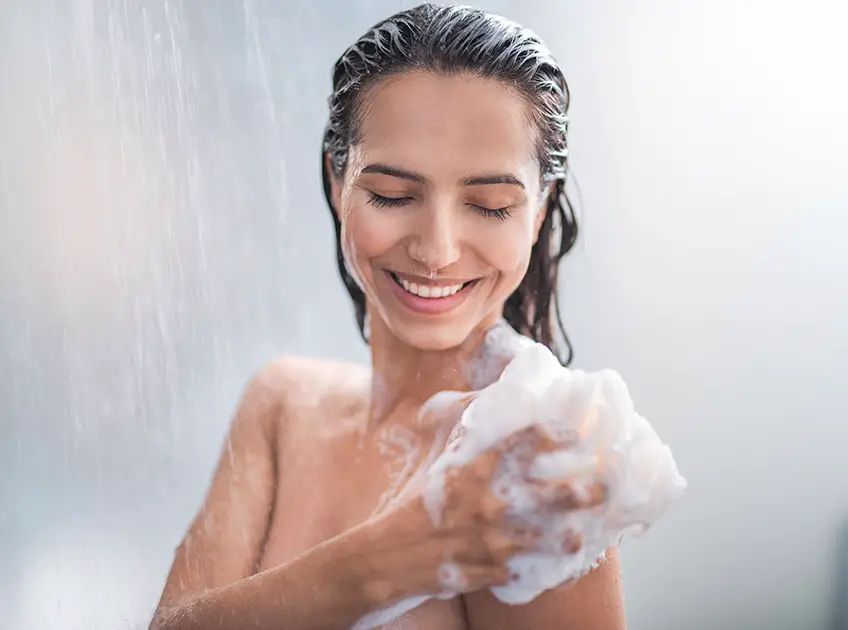 Have you ever experienced the situation of running out of body wash in the middle of a shower? While happening, you may get panic until you see your shampoo. If you are thinking about is it safe to use shampoo as a body wash? then you are in the right place. Here you will find deep guidelines on the topic, so you may come to know whether it is a good or bad idea.
Shampoo acts as a substitute for a body wash but it should not use on the face as well as in sensitive private areas. Your shampoo's lower surfactant levels will give less effective for the skin than the body wash. And also shampoo's conditioning molecules can make the skin feel greasy. Before choosing a shampoo, you should check on its quality and your skin type as well as overall health.
Is It Safe To Use Shampoo As A Body Wash In A Pinch?
You may like to add a pinch of shampoo to your bath. You don't know how much it can make damage. The upcoming section gives you a brief guideline. If you want to use shampoo as a body wash, generously you can use it. But you have to follow some safety instructions as given below.
Don't Utilize A Large Amount Of Shampoo: You may know that a large amount of shampoo is not suitable for your body. If you want to use shampoo on your body, then use a little amount of shampoo which is far better for you. Please don't use shampoo on your private and sensitive body parts and if you don't want to use body wash, normal water is best to use.
Skip Hot Water Usage: When your shampoo has a high level of pH value, it makes dry out your skin. Hot water can exacerbate this problem. If you have a habit of taking a steam shower bath with your body wash, lower the temperature at this time and reduce the possibility of your skin drying out completely.
Skip Shampoo Usage On Your Face: When you use shampoo on your face, it throws off the pH and oil balance of your face. This can lead to unintended consequences and also take a long period to resolve. Your skin may react with acne, dryness, or hives. It is better to wash your face with water during this time.
Similarities Between Body Wash And Shampoo
Body wash and shampoo have a few similarities and those things are given below
Scent: Both shampoos and body washes have included the same ingredients, so they smell very similar. Both the products are built with a pleasant fragrance that can make you feel a good smell.
Surfactants: Basically, body wash and shampoo are formulated with detergent and water. Most of these shampoos and body washes are made with the same ingredient, namely Sodium Lauryl Sulfate or Sodium Laureth Sulfate.
Conditioning Agents: Both shampoo and body wash conditioning agents help to reduce the detergent's abrasiveness and give a soft after-feel.
The Distinction Between Body Wash And Shampoo
Some points which help you understand the difference between shampoo and body wash are as follows
Acidic: Compared to body wash, Shampoo has so much acidic content and it causes severe dryness. The body wash is penetrating deeply into your follicles and keeps your cuticles soft.
Slick: When you compare shampoo with body wash, Shampoo contains fewer surface-active agents. So, it may not have a chance to remove the dirt, sweat, and odor. Also, if you utilize the shampoo as a body wash, you might be feeling like slick.
Formulation: Maximum of shampoos equipped with more chemicals that help you to safeguard your hair follicles and scalp. These ingredients work well to give protection against hair loss. Anyhow, if you like to wash your other body parts with shampoo, it may have a chance to create unexpected side effects.
Conclusion
Shampoos and body wash work on similar principles which use a surface active agent to bind oils as well as dirt and allow them to wash off the skin and hair with normal water. Both the products work great while used for their specific purposes. But, there are differences in the composition along with levels of ingredients in these two soap products. You can use shampoo to clean the body, but should not use body wash to wash the hair. In addition, shampoo should not touch the private areas because it will delicate pH balance mostly for women. Though it is safe to use shampoo as a body wash once a month or twice a month to clean the skin and make sure not to have it as a habit.
You Might Also Like: