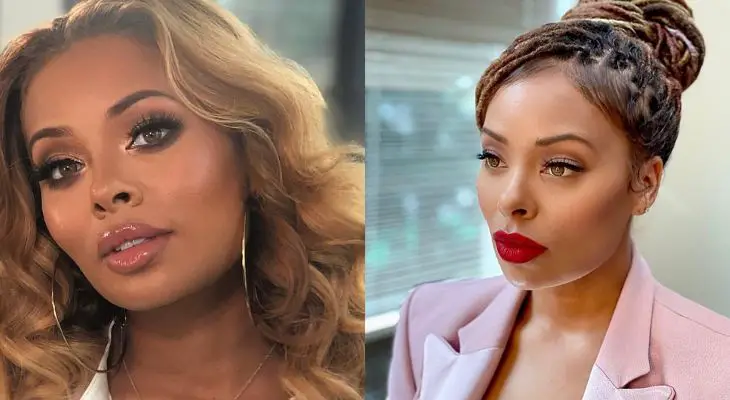 American actress, fashion model, and television personality Eva Marcille Sterling is from the united states. She started her career by winning the third cycle of America's Next Top Model Eva Marcille is known for her fabulous and eye-catching hairstyles. This former model is now an actress, and she can wear any haircut. Millions of women are inspired by looking at their hair. Try some of her confident yet simple hairstyles by viewing them below.
Top 18 Eva Marcille Hairstyles and Haircuts
1. Eva Marcille's Blonde Pixie Cut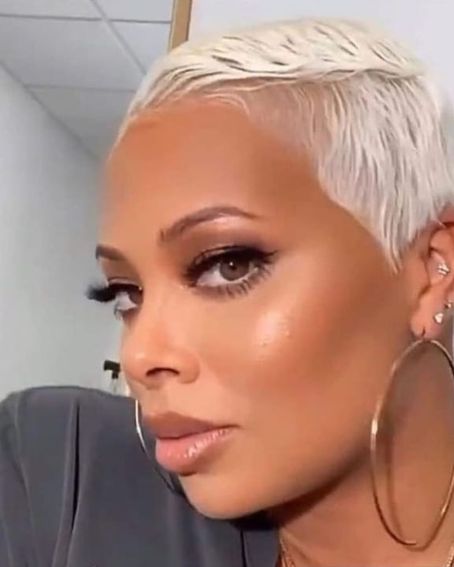 The blonde hair women can try out this Eva Marcille pixie haircut, it is a versatile cut that screams fun, flirty, and glam. A pixie cut needs a lot of maintenance yet it is simple to style.
2. Black Rooted Undercut Hairstyle Of Eva Marcille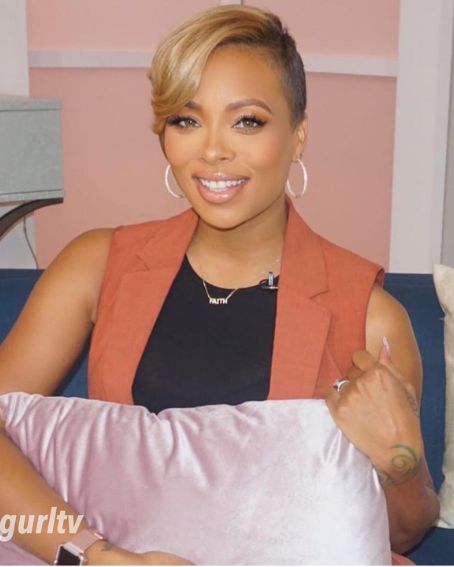 Eva Marcille undercut style can be used on short and medium hair, it is an extreme type of hair cut, with one or both temple areas. The cut will be very short and even shaved so that it will give a variant look to your face.
3. Eva Marcille Deep Side Parted Copper Hairstyle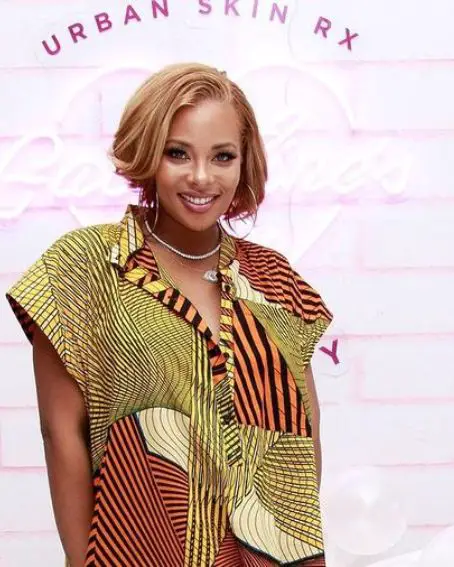 For a glossy, posh look follow this Eva Marcille hairstyle. Changing your parting from the middle to a deep side part can give your appearance a whole new level of depth. Small adjustments can have a major impact when styling shorter haircuts like a bob haircut.
4. Crochet Hairstyle Of Eva Marcille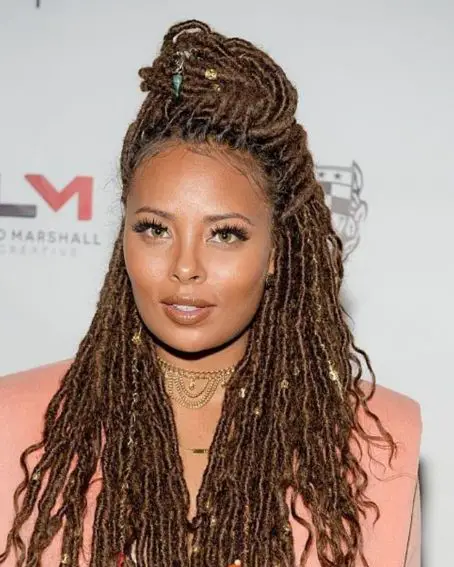 A crochet hairstyle is one of the most beautiful ways to wear an Eva Marcille protective style. Crochet braids are a unique type of braiding that adds extensions to the hair and are used to create crochet hairstyles.
[ Read: Chanel Iman Hairstyles ]
5. Eva Marcille Short Straight Hairstyle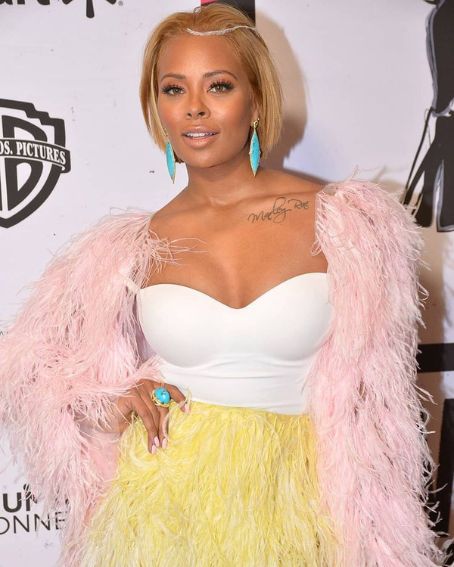 One of those fashions that never goes out of style is short straight hair. Short-haired women and girls can try this Eva Marcille hairstyle to experience various view. In this styling option, you can use accessories.
6. Eva Marcille's Side Parted Long Style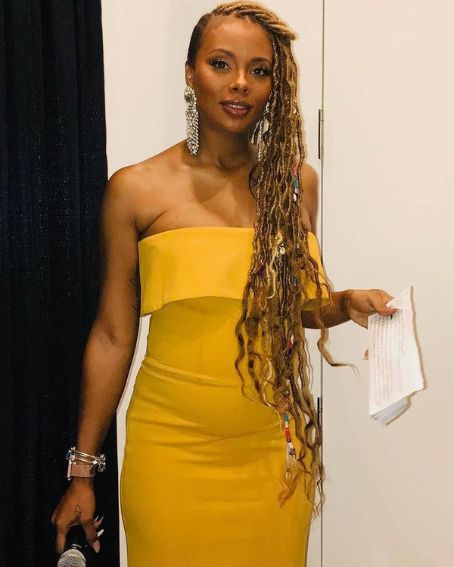 Looking to try something new then you can have this Eva Marcille side parted long hairstyle. It comes to hitting refresh on your appearance, a simple relocation of your hair's parting can have a strong impact on your new look.
7. Blonde Messy Waves Hairstyle Of Eva Marcille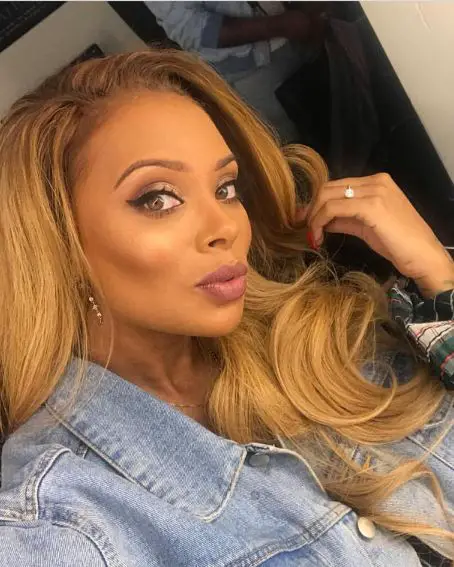 Women who are all having medium hair can attach to this messy wave hairstyle of Eva Marcille. This style will give visual depth and can play a big role in helping you create your signature messy style.
8. Eva Marcille Boy Cut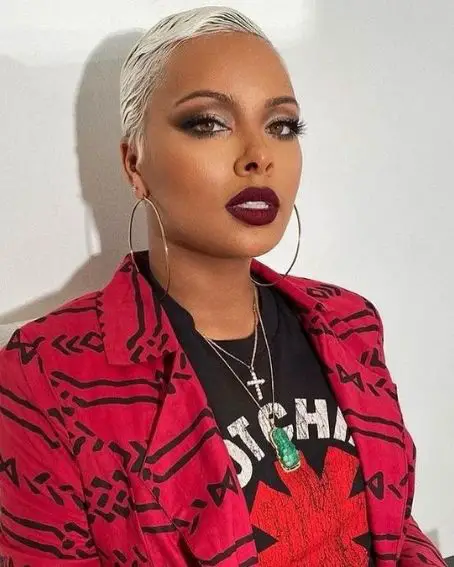 A boy cut is a short haircut, it is a trendy haircut of Eva Marcille. Additionally, they must be brief enough to reveal your ears and the nape of your neck. Boyish haircuts are very edgy, confident and a statement look for girls.
9. Eva Marcille Blonde Highlighted Short Pixie Cut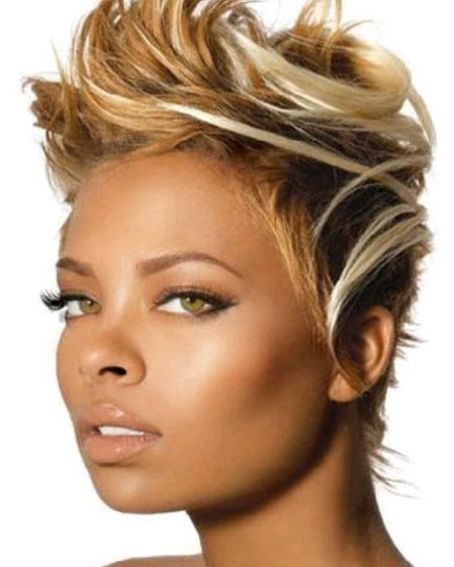 In this hairstyle, women can show their look differently as Eva Marcille, here, in the short pixie cut, the stylist will add some blonde highlights to your hair so that it shows a different dimension to your hair and make your face look fuller.
10. Long Curly Hairstyle Of Eva Marcille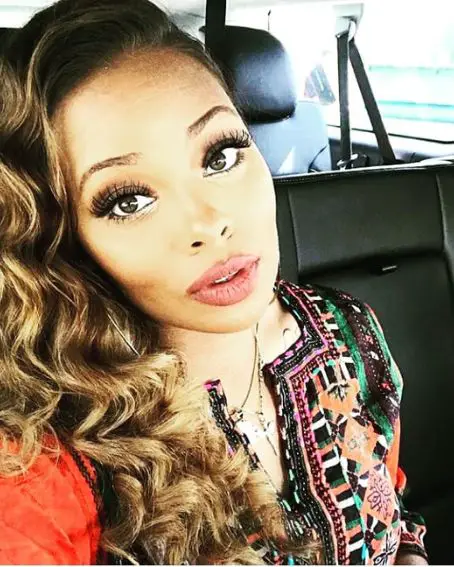 For long hair, if you add curls it gives bouncy to your hair like Eva Marcille. This style will give you a variety of curl lengths, giving you volume, and is best when cut on dry styled curls, this allows your curl to be in their natural state.
[ Read: Sarah Hyland Hairstyles ]
11. Eva Marcille Box Braid Style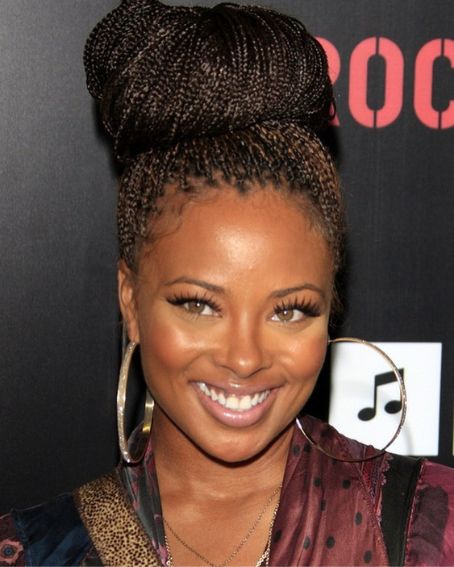 For fashionable sporty styles, Eva Marcille box braids are a fantastic styling choice. They consist largely of square-shaped divisions, although other shapes can be used too .Therefore they offer comfort and also a stylish look.
12. Eva Marcille Short Blonde Shiny Style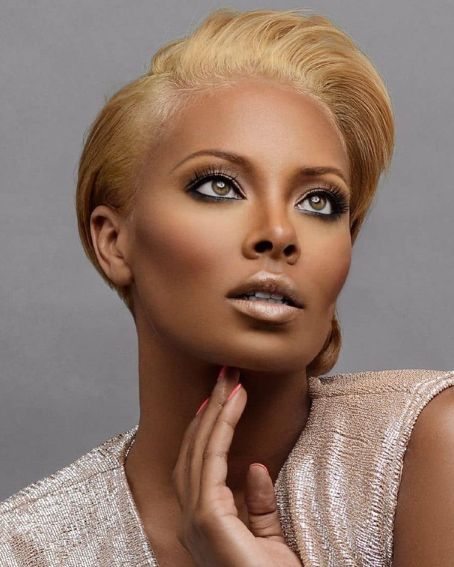 For the blonde shiny hair, girls can transfer their hair into Eva Marcille's short shine style, this style is great for fine and thin hair ladies. It will help to boost the volume of the hair, this style will keep your hair modern and fresh.
13. Short Layered Bob Of Eva Marcille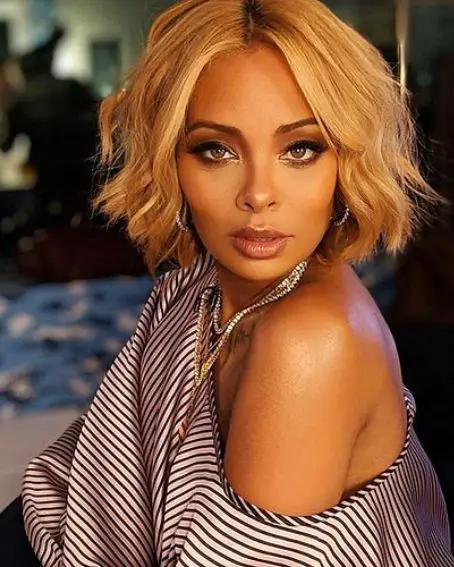 If you need a quick, fun hairdo, then surely you can choose this Eva Marcille short layered bob, in this style the wave of hair will give more layers to the bob, so that you feel the excellent texture of your hair.
14. Eva Marcille Braided Lock Bun Hairstyle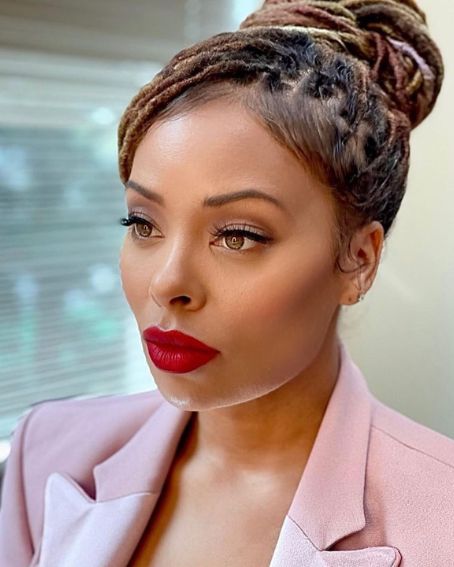 In this style, your hair will be styled into a braided lock with a bun hairstyle. First, the stylist will do braids with your hair, and then finally they finish with a bun style, this will show you how beautiful Eva Marcille in a different style.
15. Centre Parted Soft Curly Style Of Eva Marcille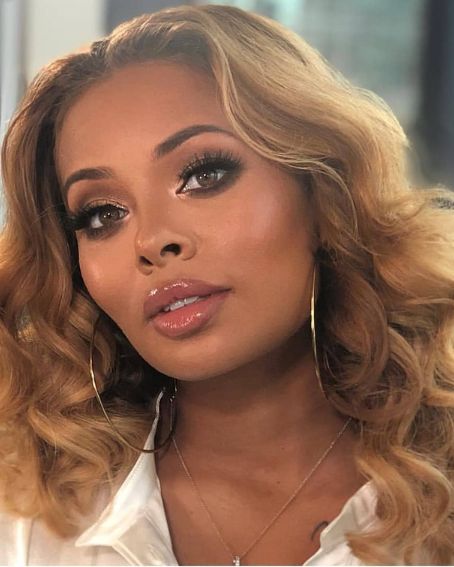 This center-parted soft curly style is one of the most popular styles right now, in this, the soft curly will give you the illusion of thicker hair. This center part will frame the face and highlight the facial feature.
16. Eva Marcille Long Braided Locks With Shaved Side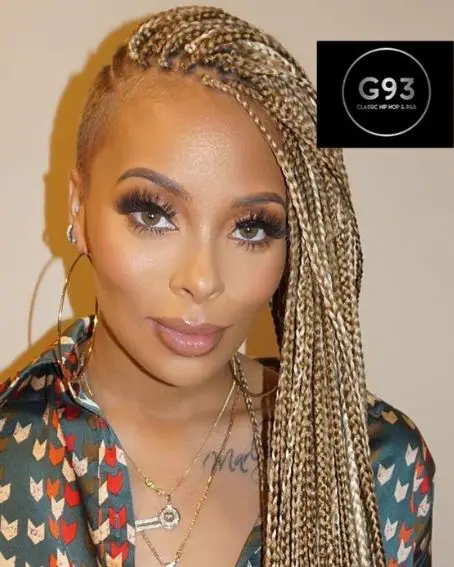 This style will suit girls who need a long hairstyle, like Eva Marcille, her total hair will be textured into long braided locks and the other side will be shaved, so that it gives a elegant view to your face.
17. Very Curly Bob Hairstyle Of Eva Marcille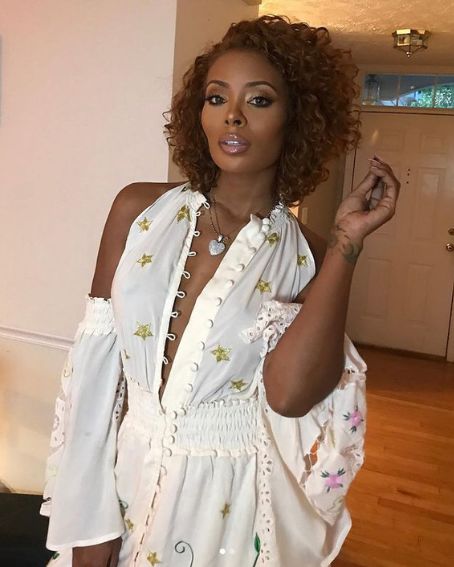 Women who have bob hairstyles surely try this very curly hairstyle, this curly hairstyle will make you chop off your lock ringlets and embrace the beauty of very curly hair so that you can pursue long-lasting curls.
18. Eva Marcille Shiny Blonde Shoulder-length Hairstyle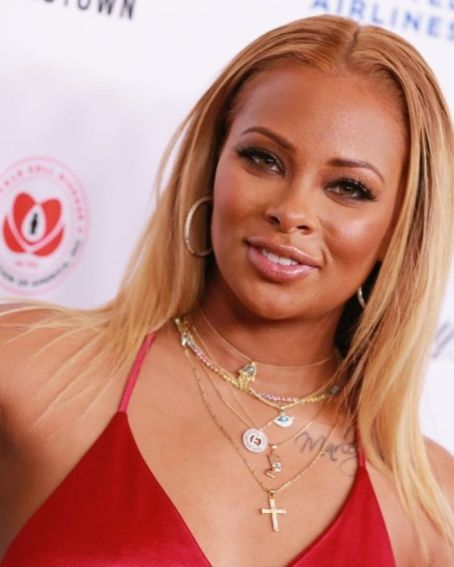 These shiny blonde shoulder-length haircuts are versatile, universally flattering, and can be customized as per your requirements. This Eva Marcille hairstyle looks gorgeous shiny and soft, it frames the face as well as boosts the hair volume.
You Might Also Like: