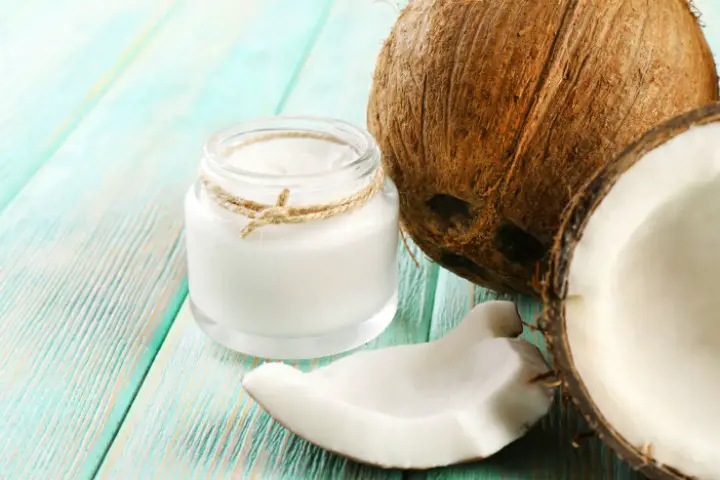 There are many products in the world that protect your various health conditions. Oral health is very important and should be given proper care and attention.But with the busy lives that people are leading nowadays they are hard pressed for time and often tend to ignore their oral hygiene.There are various remedies available to maintain your oral hygiene and coconut oil pulling is one of the best technique that completely helps to protect your oral condition. Coconut oil pulling is an excellent method to confiscate bacteria and germs from your teeth and promote your oral hygiene.
Coconut oil pulling is a great way to kill the entire dental decays. Before knowing about coconut oil pulling you have to know what exactly this process is. It is an ancient homemade remedy that is used to detoxify your teeth, helps to whiten your teeth and destroy harmful bacteria from your dentistry part. It contains all high and effective organic elements that are a type of mouthwash which cleanses your mouth and gets rid of oral bacteria.
Coconut Oil Pulling Benefits
There are many benefits of coconut oil pulling which helps to remove plaque and germs from your teeth. It contains finest grade of anti-bacterial properties that helps to diminish bacteria in the mouth. It eliminates gum diseases and also reduces various streptococcus Mutans bacteria from our mouth.
Uses
Coconut oil is a very ancient oil and it is used to cook food and body massages. Coconut oil is quite effective and natural in eradicating cavities in teeth. Apart from that coconut oil has loads of other uses such as it is used in toothpaste, deodorant, cooking, etc.
How To Use Coconut Oil For Oil Pulling?
Keep in mind that you should do oil pulling in the morning when you wake up before brushing your teeth or eating or drinking anything.
Smoothly swish one to two tablespoons of coconut oil into your mouth for 20 minutes and just make sure you don't gulp down the oil.
After 20 minutes, spit out the oil from the mouth.
Wash your mouth with lukewarm water.
Lastly brush your teeth as you do usually every day.
Doing this every day will give you successful and visible results. Coconut oil pulling is the best way to remove all the stains from your teeth as well as always keep your mouth fresh. Using coconut oil will provide you tremendous benefits for your oral health and will keep it neat and tidy while maintaining proper hygiene.
You Might Also Like:
Image:- 1