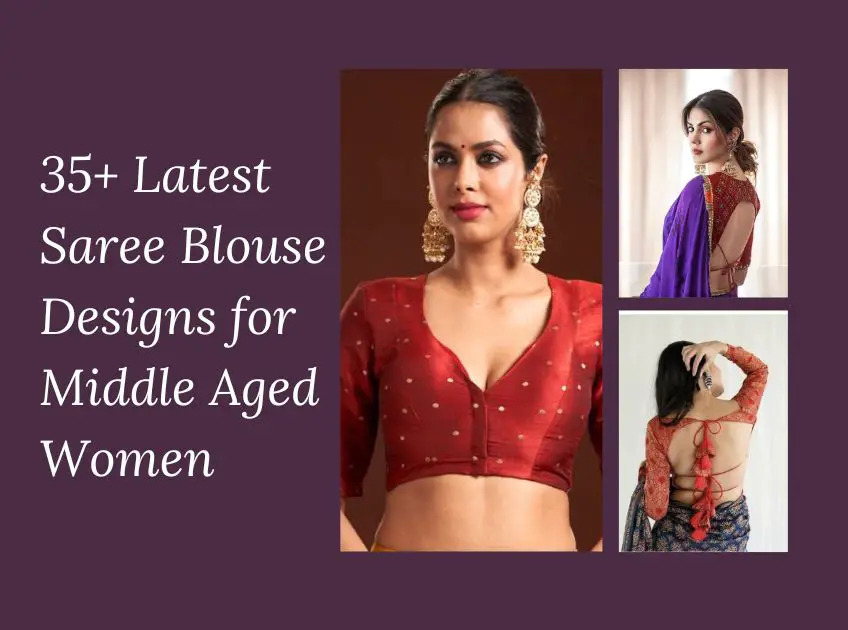 Sarees have an enduring charm, and middle-aged women embrace this timeless attire with grace and elegance. The key to a stunning saree ensemble lies in the blouse design, which can accentuate one's style and personality. In this article, we explore a variety of saree blouse designs tailored specifically for middle-aged women. These designs not only celebrate maturity but also offer a touch of modernity, ensuring that you look and feel your best.
35+Latest Saree Blouse Designs for Middle Aged Women
1. Yellow Color Silk Type Blouse Design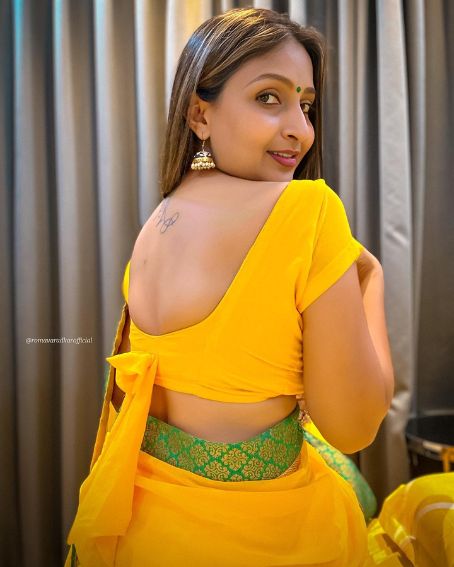 Ideal for traditional silk sarees, a favorite among middle-aged women attending weddings and formal events.
2. Red Color Bridal Blouse with Embroidery Work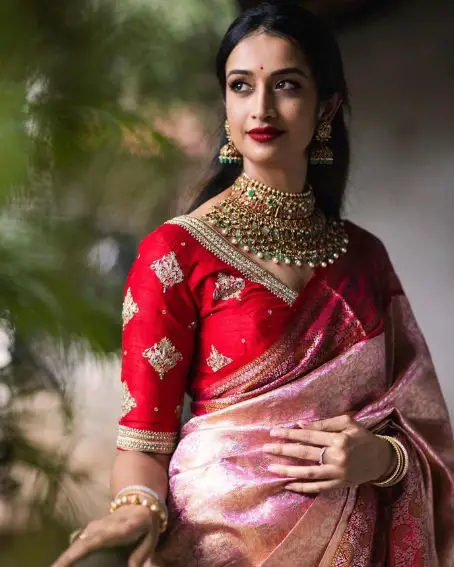 A bold choice for brides, suitable for women of all ages aiming for an elegant bridal look.
3. Peach V Neck Blouse with Heavy Work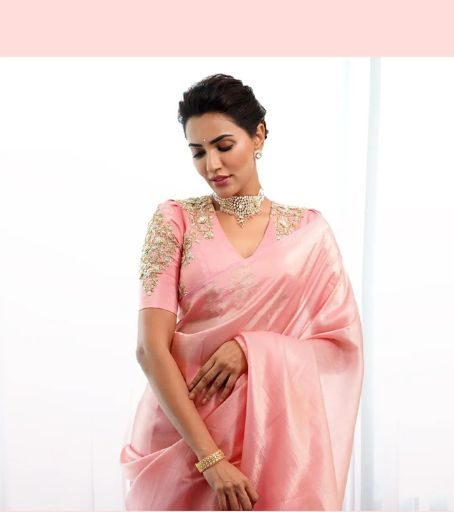 Blends subtlety and elegance, making it perfect for women attending various occasions and young girls at family gatherings.
4. Red Sleeveless Blouse with Back Open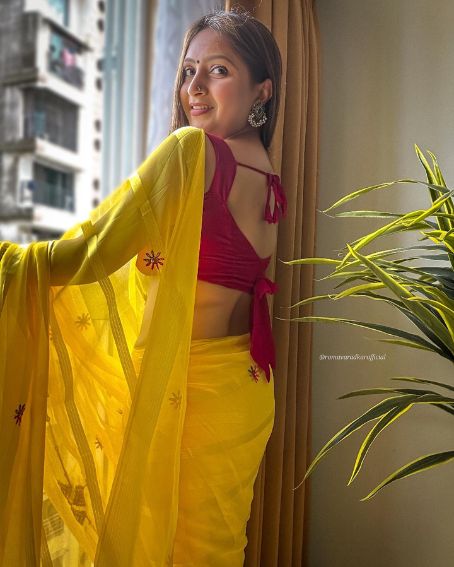 A modern twist for women seeking a contemporary design, especially appealing to young girls.
5. Pink Color Embroidery Blouse Design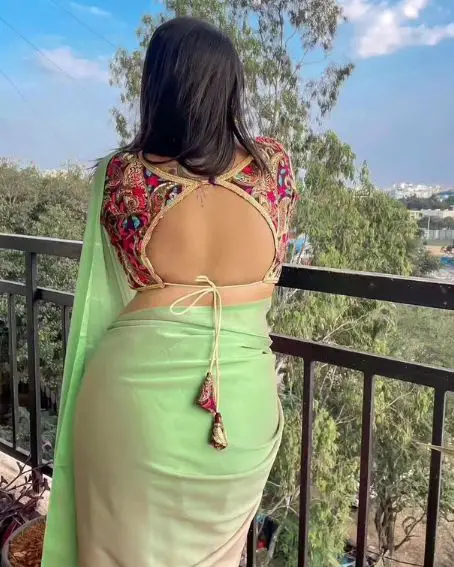 Timeless and charming, suitable for women and young girls, versatile for weddings and festive occasions.
6. Coffee Benarasi Back Open Blouse Design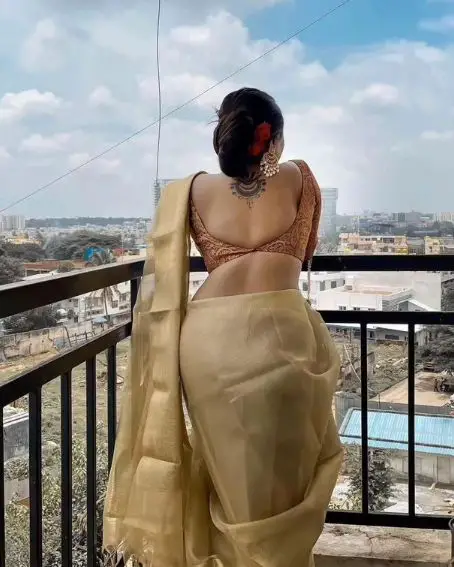 A perfect match for Benarasi sarees, favored by middle-aged women.
7. Black Blouse with Flower Design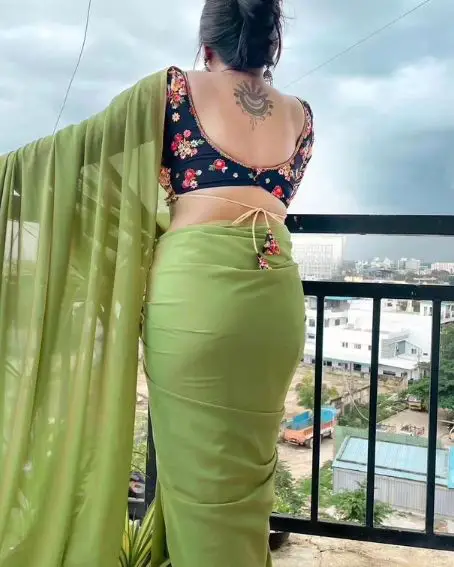 Adds a touch of femininity, a stylish choice for teenage girls looking for flair in their saree ensemble.
8. Pink Color Sleeveless Blouse Design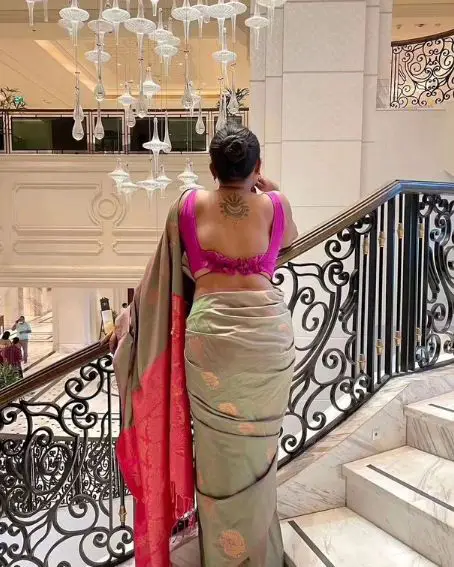 Comfortable and stylish, an excellent pick for women attending casual gatherings.
9. Yellow Color Full Sleeve Blouse Design with Tie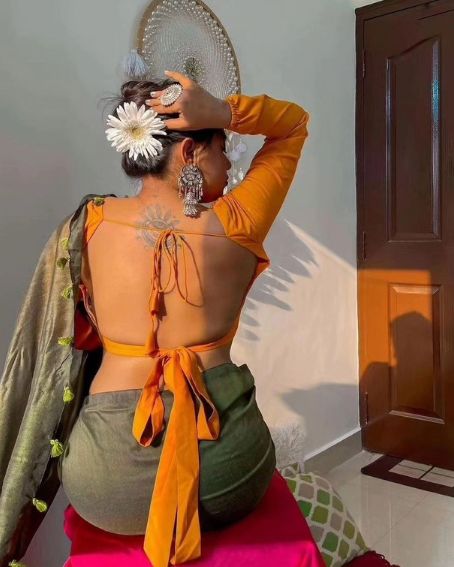 Balances tradition and modernity, appealing to women who appreciate a blend of both.
10. Red Banarasi Designer Blouse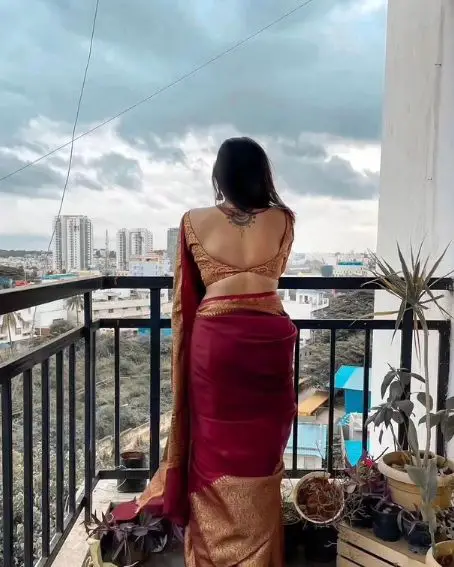 Perfectly complements Banarasi sarees, a traditional choice for women.
11. Blue Color Back Open Blouse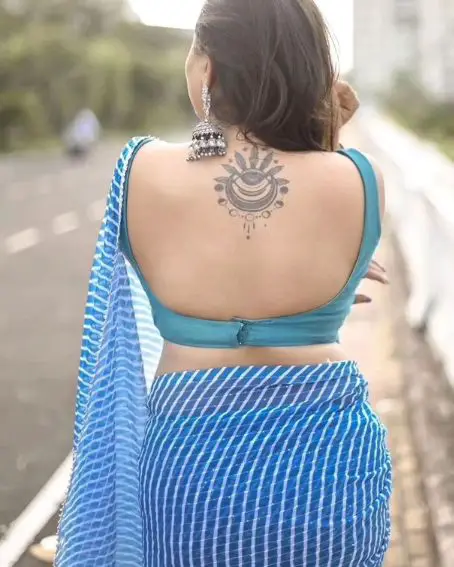 Chic and modern, ideal for young girls aiming to make a fashion statement.
12. Bricks Red Blouse Design with Treads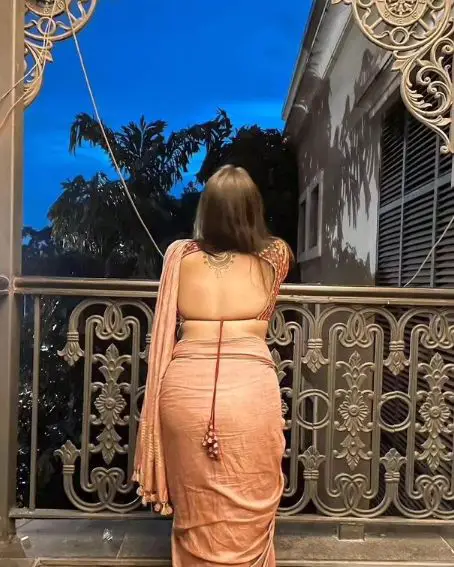 Offers a unique texture, appealing to women who prefer subtle embellishments.
13. Navy Blue Color Dots Model Blouse Design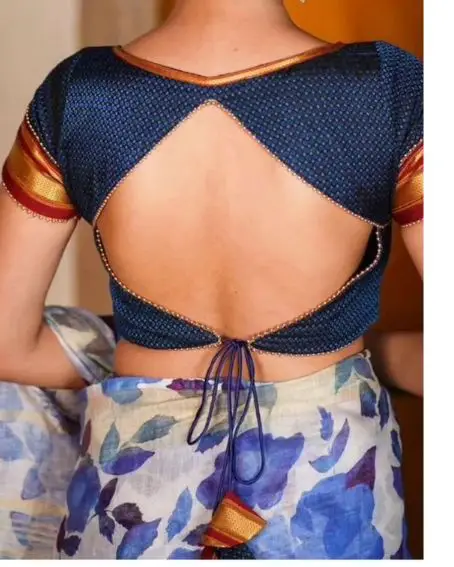 Versatile for both formal and casual occasions, catering to women's diverse needs.
14. Square Type Back Open Designer Blouse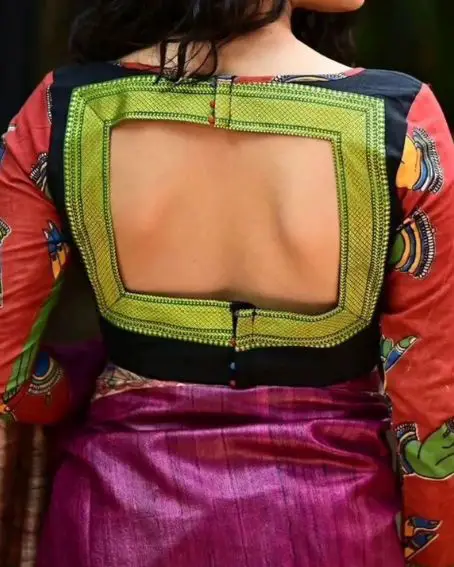 Adds a contemporary touch to traditional sarees, a great choice for middle-aged women.
15. Blue and Orange Combinated Floral Blouse Design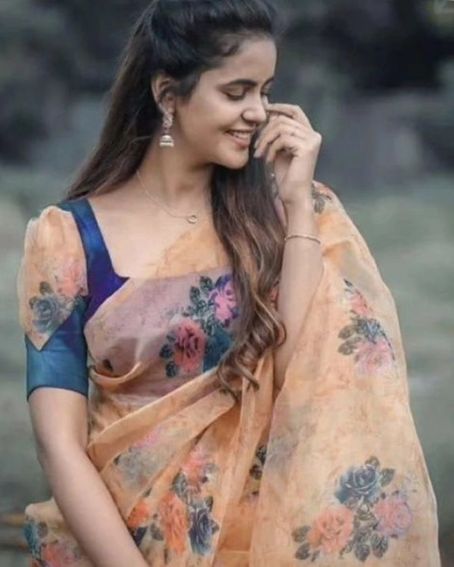 Vibrant and trendy, caters to the taste of young girls.
16. Off White Puff Style Blouse Design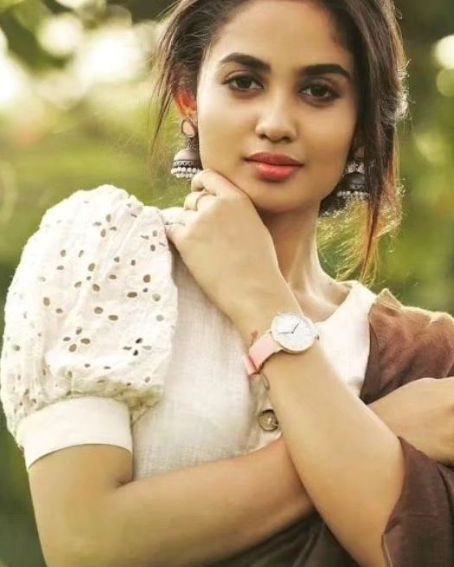 Vintage charm with puff style sleeves, suitable for women who appreciate timeless fashion.
17. Gray Color Sequins Blouse Design with Full Sleeves
Exudes sophistication with sequin embellishments, ideal for formal events.
18. Blue Full Sleeve Blouse with Back Open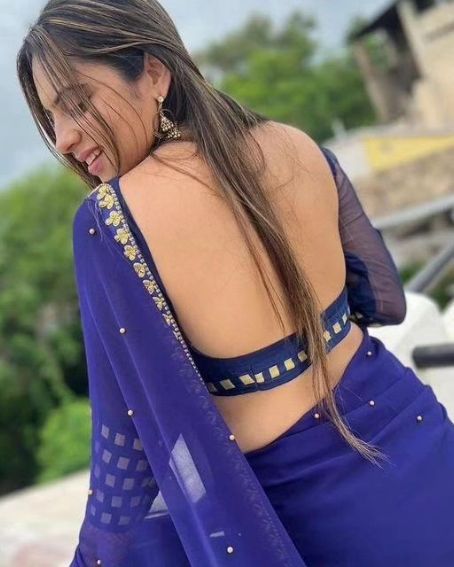 A fusion of tradition and modernity, versatile for women seeking different blouse options.
19. Gold Color Semi Collar Blouse with Back Open
Adds glamor to saree ensembles, appealing to young girls attending festive gatherings.
20. Red Back Open Blouse Design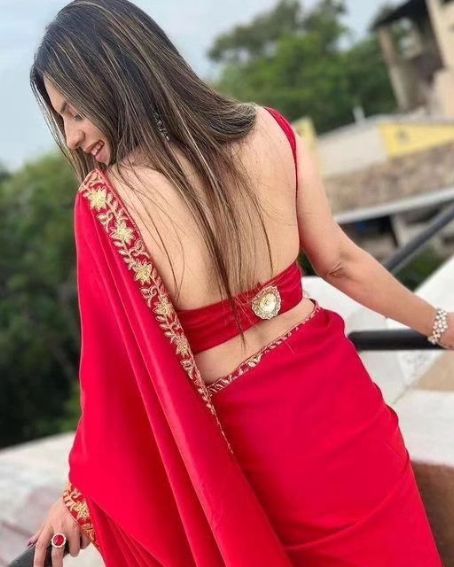 Offers a contemporary edge, suitable for women seeking a trendy twist to their saree attire.
21. Black Blouse with Flower Design with Knot Style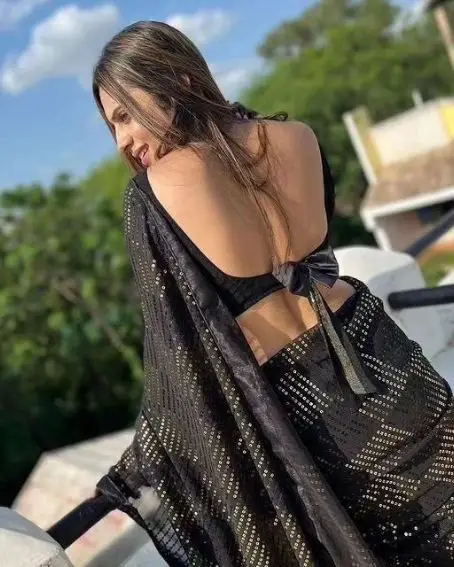 Knot-style detailing for teenage girls looking to make a fashion statement.
22. White Blouse with Red Embroidery Back Open Blouse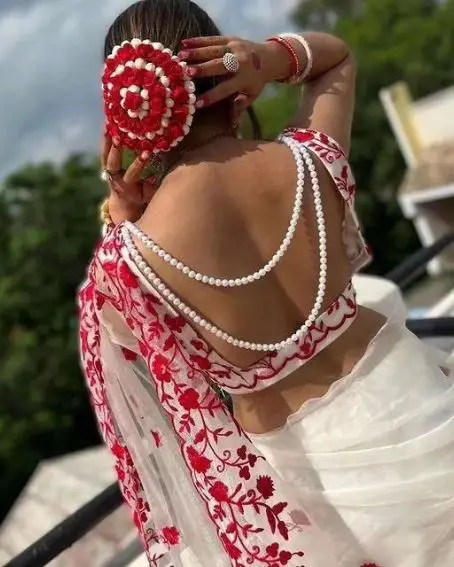 Pop of color with red embroidery, attractive for women and young girls.
23. Black Blouse with Chamki Work Blouse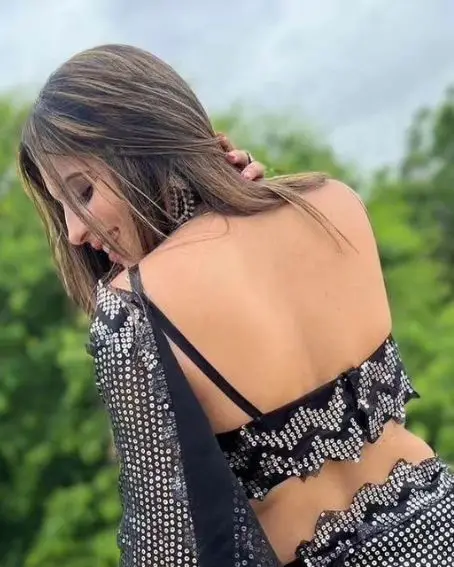 Chamki work adds sparkle, suitable for standing out at festive occasions.
24. Red Blouse with Gold Dots Frills Designer Blouse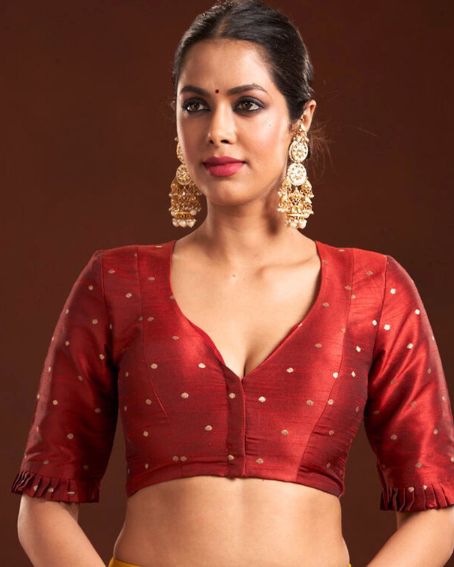 Eye-catching with gold dots and frills, perfect for middle-aged women attending weddings and special events.
25. Sleeveless White Blouse with Blue Saree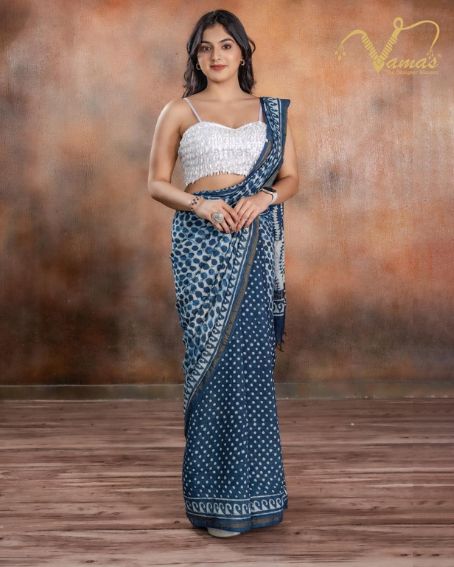 Classic combination suitable for women of all ages, offering timeless elegance.
26. Yellow Color Embroidery Cotton Blouse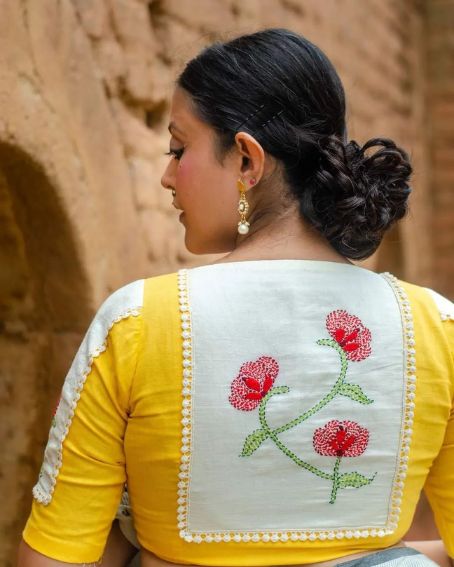 Sophistication and comfort with embroidery on yellow cotton, suitable for women seeking both.
27. Blue Color Velvet Blouse with High Neck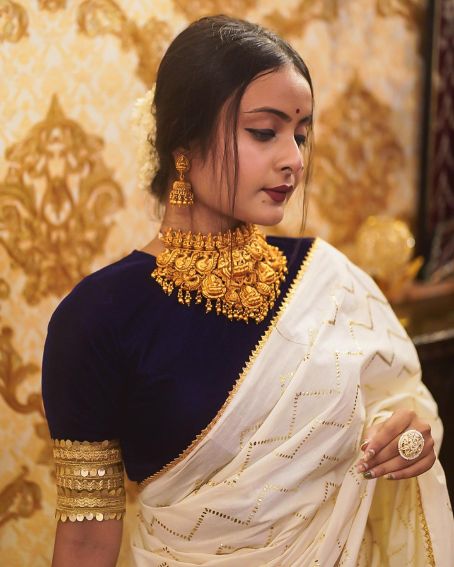 Exudes luxury with high-neck velvet, perfect for formal events, adding a regal touch.
28. Green Color Square Neck Blouse with Back Open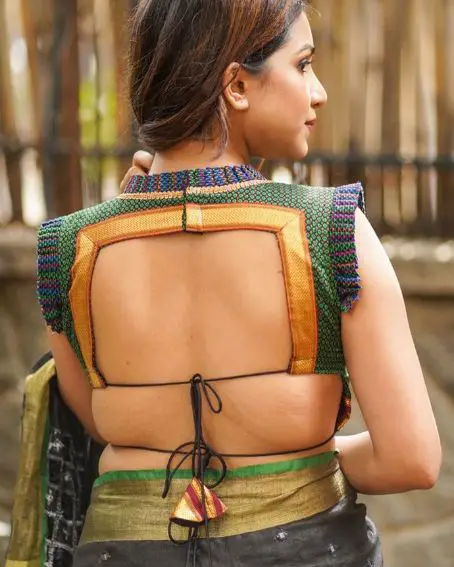 A modern choice for young girls seeking trendy blouse options, combining square neck and back open design.
29. Stylish Back Neck Blouse Designs with Dori and Tussle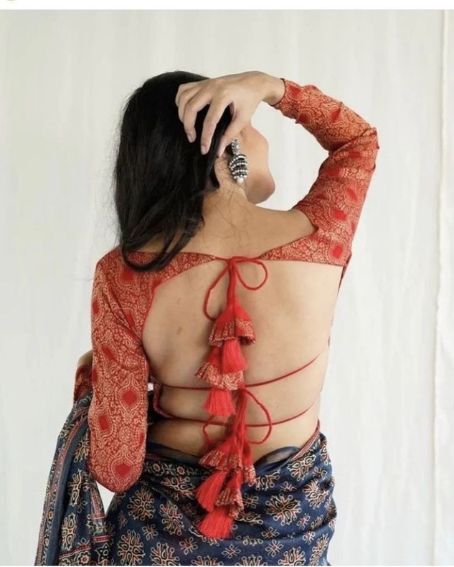 Unique designs with dori and tussle detailing for women looking for distinct blouse options.
30. Green Color Designer Blouse with Side Tie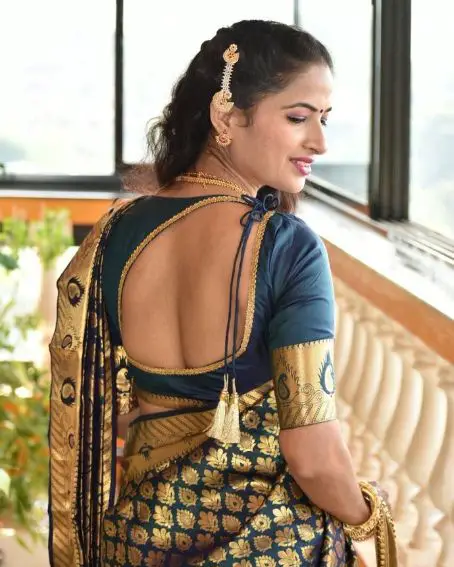 Offers a contemporary twist with side tie, suitable for middle-aged women attending formal events.
31. Dark Pink Pot Neck Blouse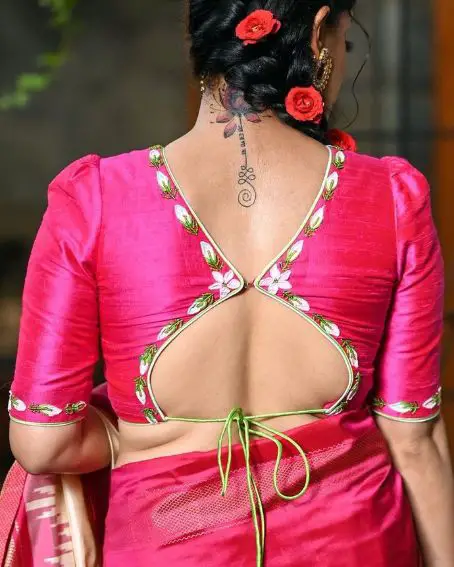 Pot neck design adds uniqueness, ideal for women seeking distinctive blouse patterns.
32. Violet Full Sleeve Blouse with Triangle Shape Blouse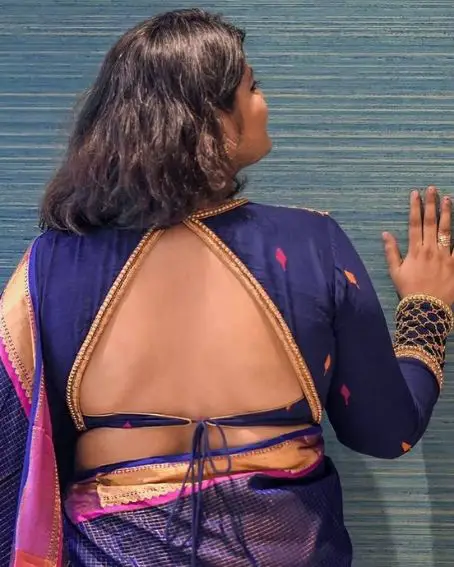 Combines modernity with elegance, appealing to women looking for unique designs.
33.
Bricks Red Blouse Printed Design with Threads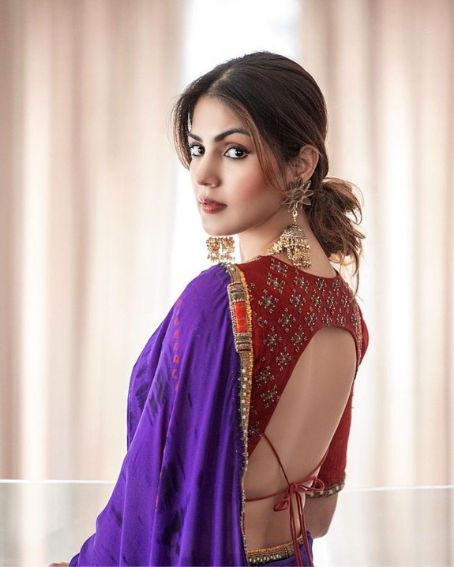 Subtle textured look for women appreciating classic patterns.
34. Peach Back Open Blouse with Heavy Work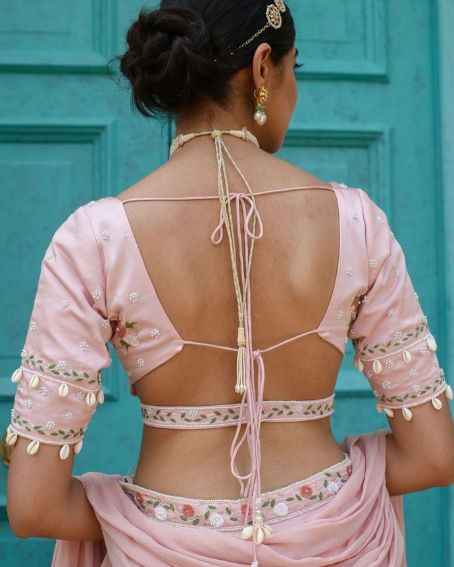 Versatile choice for weddings and festive gatherings, especially favored by middle-aged women.
35. Blue Color Banarasi blouse with Knot Style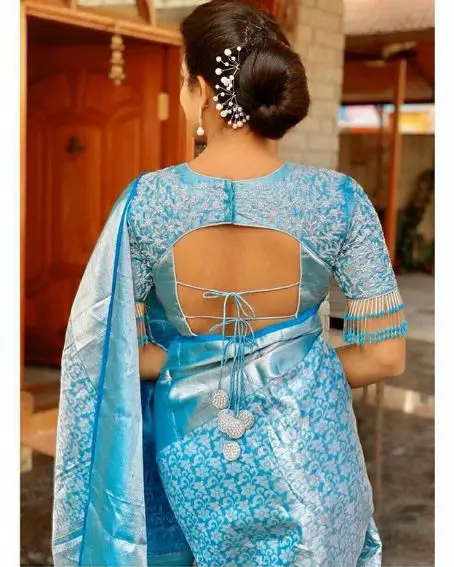 Knot-style detailing adds trendiness, an attractive option for young girls.
36. Purple Triangle Shape Blouse with Buttons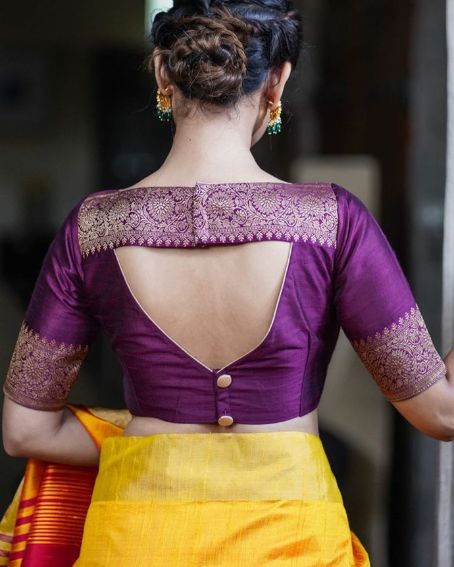 Offers a distinct design with triangle shape and buttons, catering to women seeking unique blouse styles.
Pairing with Sarees
Middle-aged women can pair these blouse designs with a range of sarees, including traditional silk, elegant chiffon, or even breezy cotton sarees. The versatility of these blouse patterns allows you to effortlessly adapt to various occasions.
On Which Occasion These Blouses Middle Aged Women Would Like To Wear ?
Formal Gatherings: These blouse designs are perfect for formal events, such as weddings or anniversary parties.
Casual Soirees: Embrace comfort and style at family get-togethers or casual gatherings.
Festive Celebrations: Shine bright during festivals like Diwali and Navratri.
Office Elegance: Opt for subtle designs for a sophisticated office look.
Middle-aged women need not compromise on style when it comes to saree blouse designs. These age-appropriate yet fashionable options ensure you shine at every occasion. The key is to strike a balance between tradition and modernity, celebrating your maturity with grace and confidence, ensuring that everyone can find a suitable blouse option to complement their sarees.
Related Articles