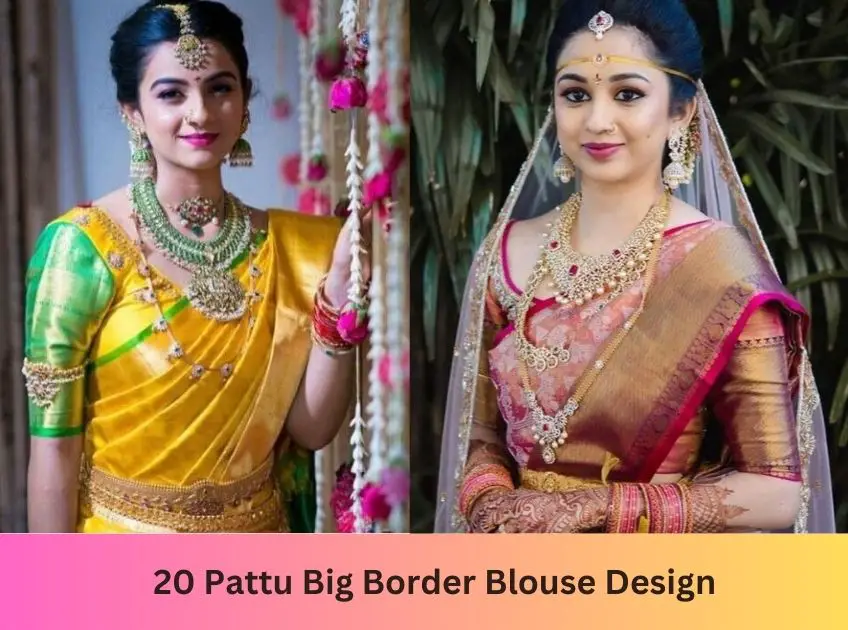 While buying a saree, you may first look of what will be the blouse pattern. Before and all borders are present at the back and end of the sleeve in small sizes. Nowadays, there are plenty of blouse patterns with innovative ideas that have been introduced. At present, you can see the creative design with a beautiful big borders blouse. When wearing with a pattu saree adds extra charm to the whole garb. Here are a few best pattu big border blouse designs for you.
20 Pattu Big Border Blouse Design
1. Bridal Pattu Big Border Blouse Design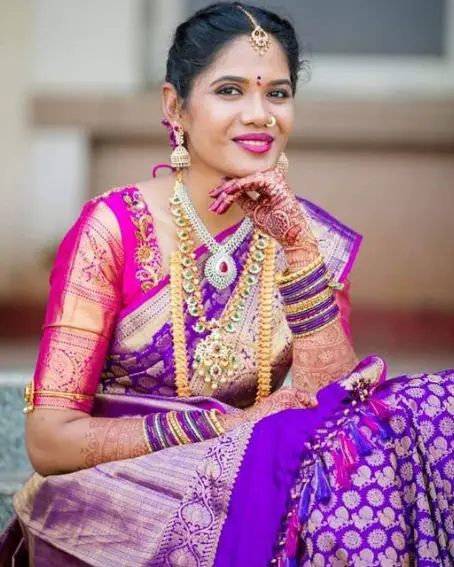 The scintillating pink saree goes well with the blue pattu saree. A big border in the hand always gives a dashing look to any time of saree. You may be a bride or bridesmaid, this is the perfect ensemble for you.
2. Silvery Design Pattu Big Border Blouse Design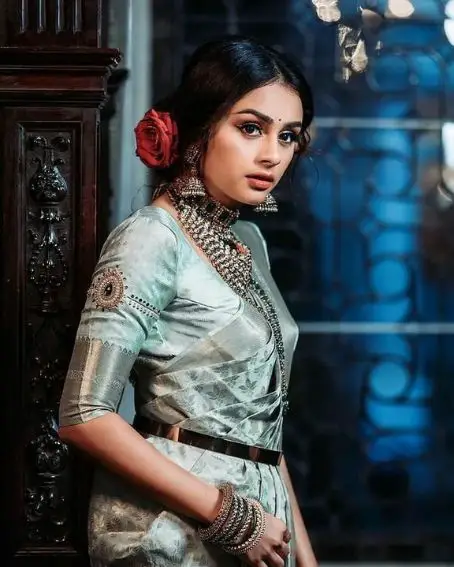 Are you looking for a trendy big border design? Then here you go, a beautiful silver border with a small printed design will give you a wonderful appearance to your saree.
[ Read: 18 Stunning Silver Color Sarees in Various Patterns ]
3. Red Boat Neck Big Border Blouse Design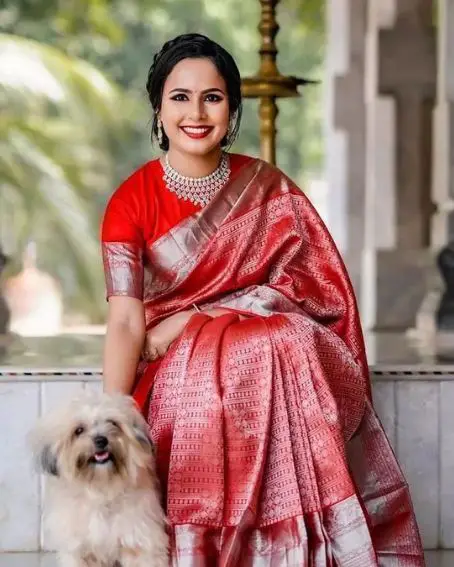 When it comes to making a classy look by wearing a saree, then this big border blouse design helps you to decide your appearance. These kinds of blouses are very perfect for wedding functions as well as for any normal function.
4. Kanjeepuram Big Border Blouse Design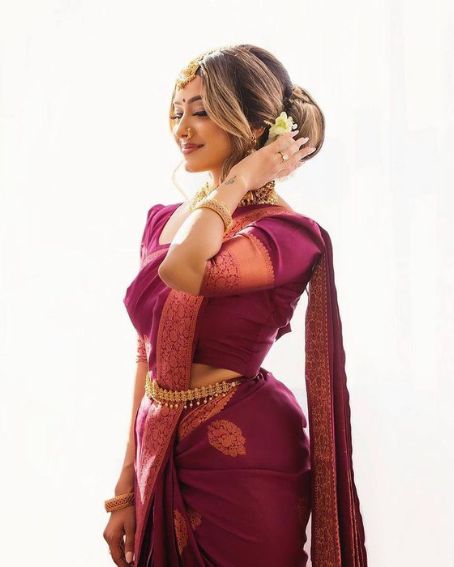 You can see the pretty image of the big border blouse with copper zari offers a final and perfect look. This rose-colored blouse makes your appearance attractive on every occasion.
5. Zari Woven Pattu Big Border Blouse Design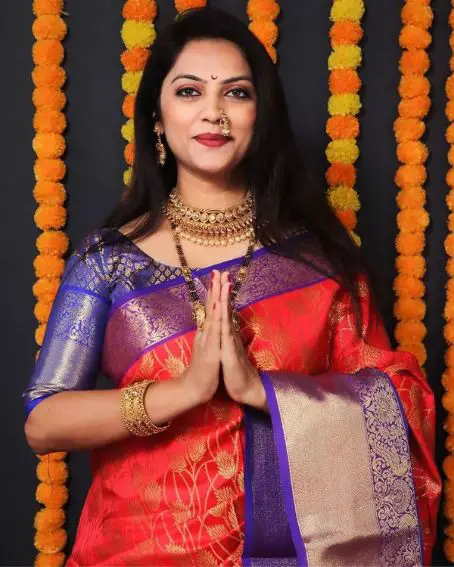 This piece of blouse grants a modern and classy look which is mostly worn by young ladies on auspicious celebrations or marriage functions. Royal blue blouse lets your overall look into something awesome.
6. Stone Patchwork Pattu Big Border Blouse Design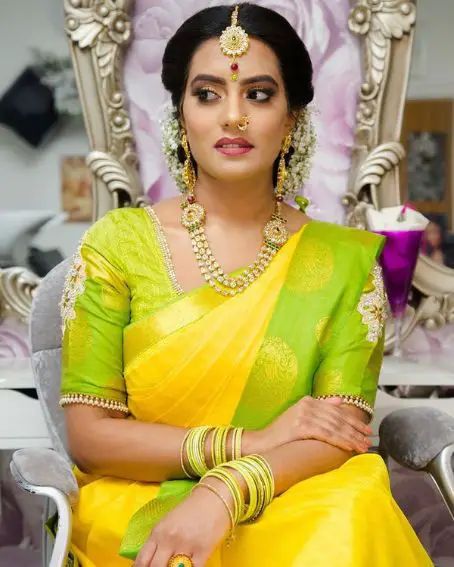 A unique style is one every woman must try. Once you worn, it will become your favorite garb and sure you will like to wear it again and again. Stone patchwork on both hands adds extreme cuteness to this blouse.
7. Neckline Work Pattu Big Border Blouse Design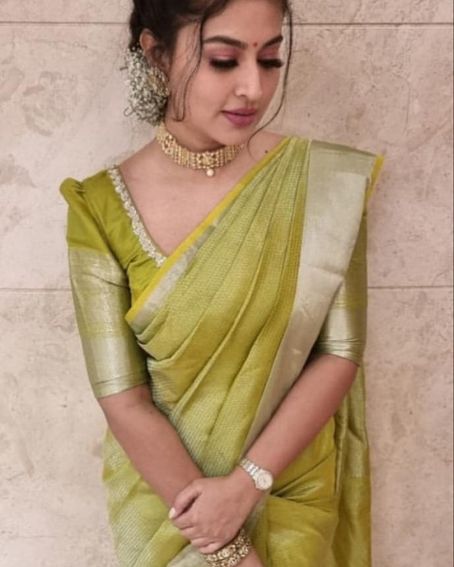 Green neckline work big border blouse designs to create a very different and classy appearance for the pattu saree which is why even women prefer to have these styles for a traditional event.
8. Elephant Printed Pattu Big Border Blouse Design
If you are bored of having the same blouse design, look at this elephant-printed big-border blouse. It bestows an appealing and fancy look when worn with an ethnic saree. The silvery border on this green blouse is the best wear to try out.
9. Long Sleeve Pattu Big Border Blouse Design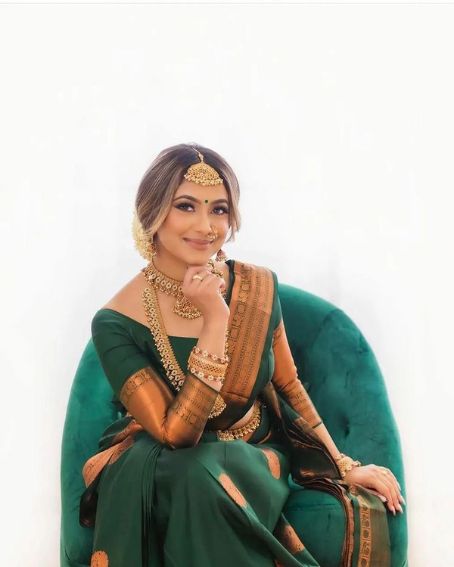 This blouse design is known for its long sleeve which is the reason why even now young ladies are highly using this big border blouse for an alluring pattu saree. Long Copper zari border well suited for plain green blouse.
[ Read: Top 20 Beautiful Golden Full-sleeve Blouses ]
10. Gold Pattu Big Border Blouse Design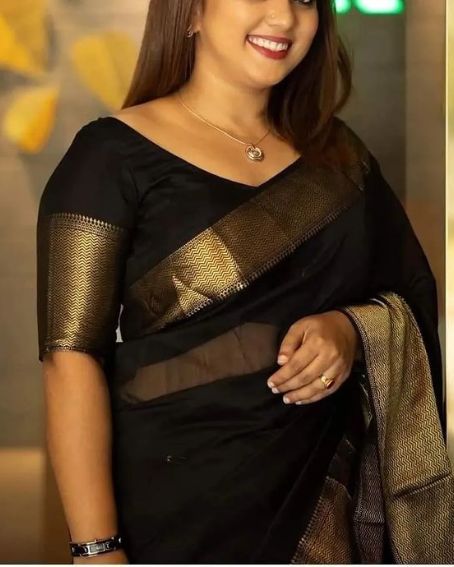 It's time to revamp your attire with some latest and modern clothes. Black blouses with half sleeves are nowadays a sensation and come under trendy and fanciable blouse designs.
11. Traditional Pattu Big Border Blouse Design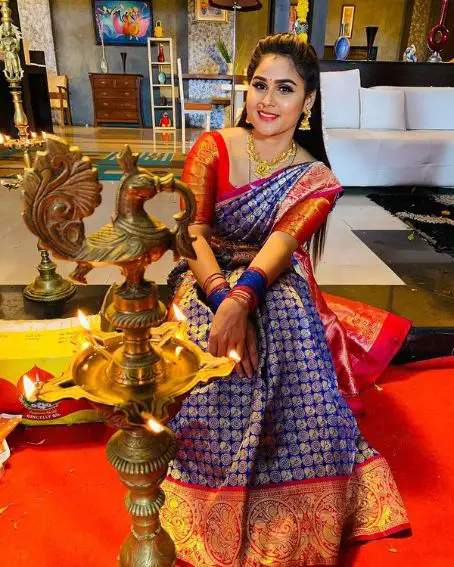 Thinking of getting the right blouse for your special day? You can go for a dark color choice as shown in the picture. A red big border blouse for a dark blue pattu saree is a perfect traditional garb.
12. Orange Pattu Big Border Blouse Design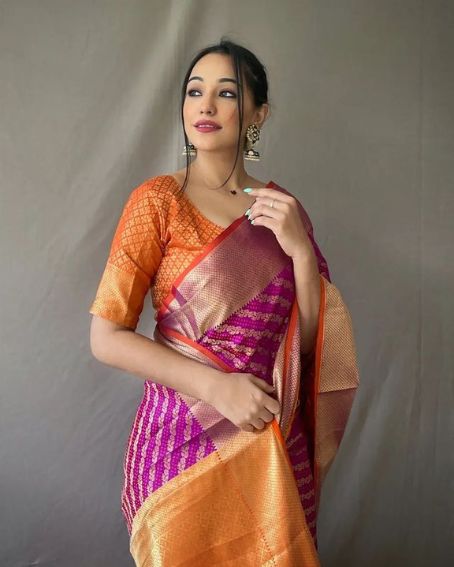 This orange big border blouse design is one of the gorgeous styles that every woman should have in their closet. If you don't have it in your wardrobe, then you will miss this chic style.
[ Read: 20 Latest Computer Work Pattu Blouse Designs ]
13. Weaving Belt Border Pattu Blouse Design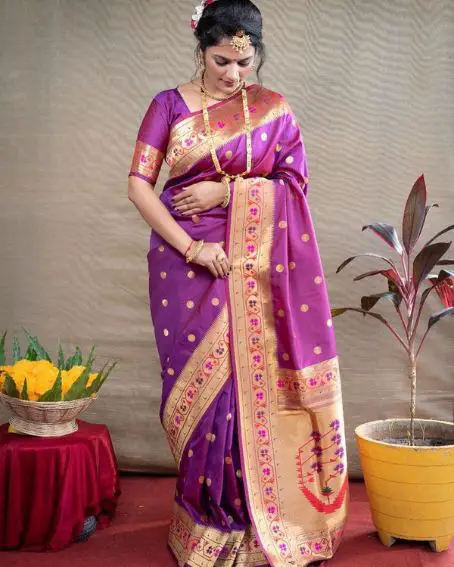 A blouse with a weaving belt border looks very traditional and most women love to have it. The border design on the saree given on the blouse lets you look ultimate when matching with proper accessories.
[ Read: Top 20 Trendy Blouse Designs With Borders ]
14. Royal Blue Pattu Big Border Blouse Design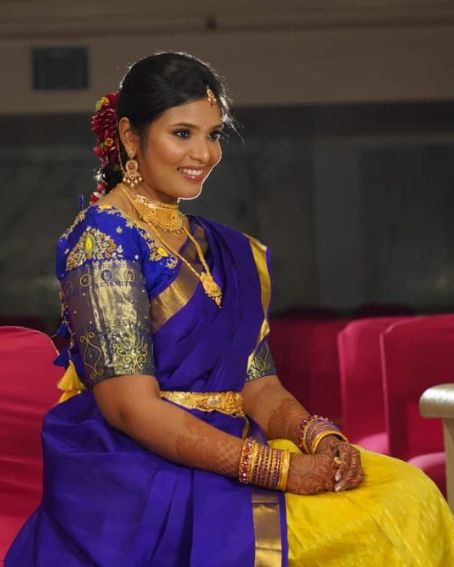 Royal blue always gives a royal touch to the whole outfit. Here, the big border blouse is embellished with beautiful aari work. The embroidery style on the blouse gives you a renovated look.
15. South Indian Wedding Pattu Big Border Blouse Design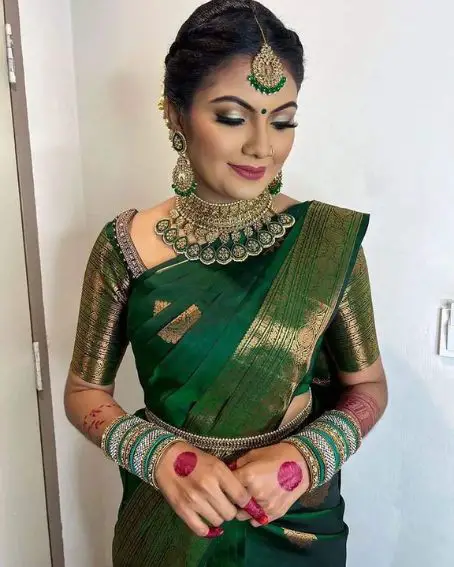 Have you ever tried of dark and fashionable blouse design? If not, this is the right time to add such a wonderful design to your closet. You can wear this style for the next function to gather all your attention.
16. Pattu Big Border Blouse Design For Lehenga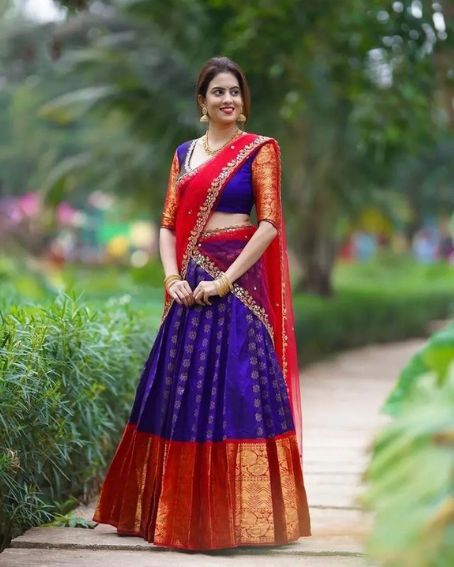 Not only big border is flawless for a pattu saree also gives a dashing glam for a pattu lehenga. Moreover, you can match this blouse with a dark color skirt with gold jewelry. You will flaunt this look for a farewell or festival.
17. Parrot Green Pattu Big Border Blouse Design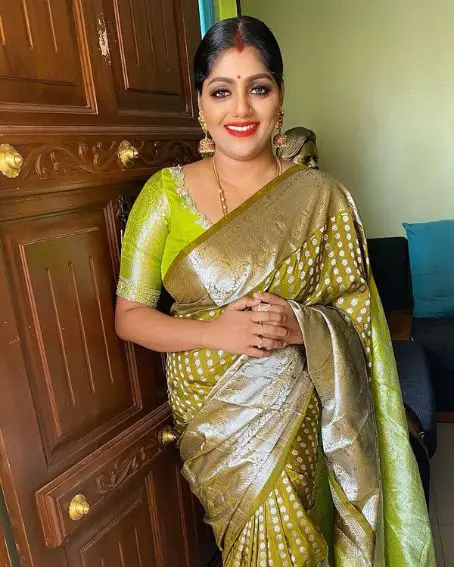 This is another most stylish blouse design for women. As you can see neckline and border end are designed with white embroidery and looks extremely elegant and feminine.
18. Copper Zari Pattu Big Border Blouse Design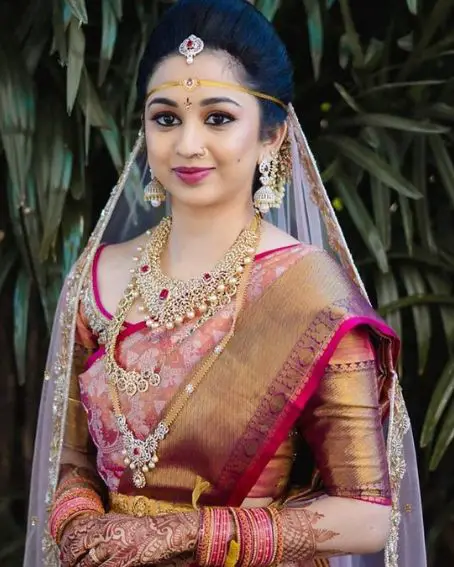 Going for a grant event, this copper zari pattu big border is appropriate. To make it even more grand wear stone jewelry. With a shiny look, it makes this one of the graceful designs for festive, weddings and parties.
[ Read: 15 Beautiful Wedding Saree Blouse Designs ]
19. Green And Yellow Big Border Blouse Design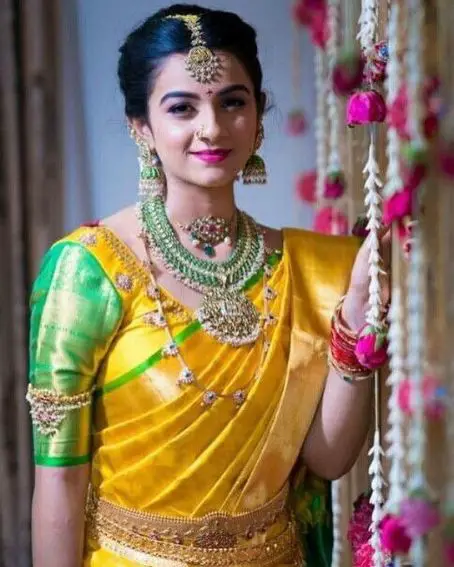 To make your presentation style to another level, have this green and yellow color combo half-sleeve blouse. As shown in the image, a simple plain blouse look so good and renders an eye-catching view.
[ Read: 20 Modern Short Sleeve Blouse Designs ]
20. Half Sleeve Pattu Big Border Blouse Design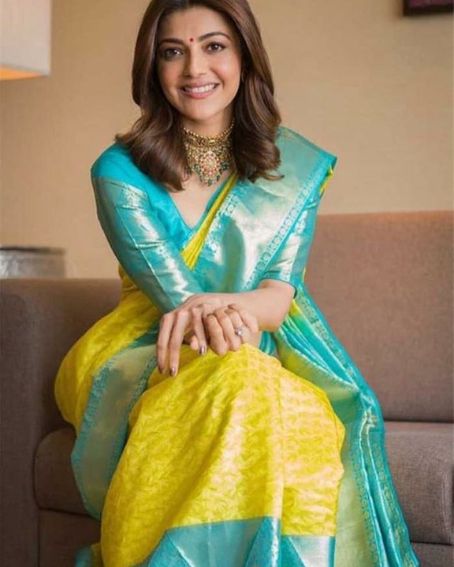 Want to try an adorable saree blouse? If so, this half-sleeve pattu big border blouse is designed for you. The shiny look in the blouse made its own space in women's fashion tricks. It can be suitable for both young and aged ladies.
You Might Also Like: