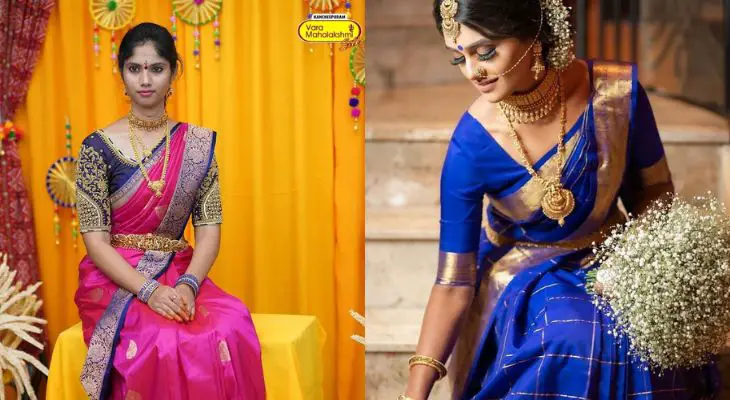 No matter what outfit you want to wear, it may be a saree or lehenga, an excellent blouse design will play the main role to elevate your view. Among all colors, different blue colors have some unique looks. A stylish and perfect wedding blouse design in blue will completely transform your overall look into something beautiful. Don't fret, here comes some of the beautiful blue pattu blouse designs for you.
20 Best Blue Colour Pattu Blouse Designs
1. Heavy Embroidery Blue Color Pattu Blouse Design For Lehenga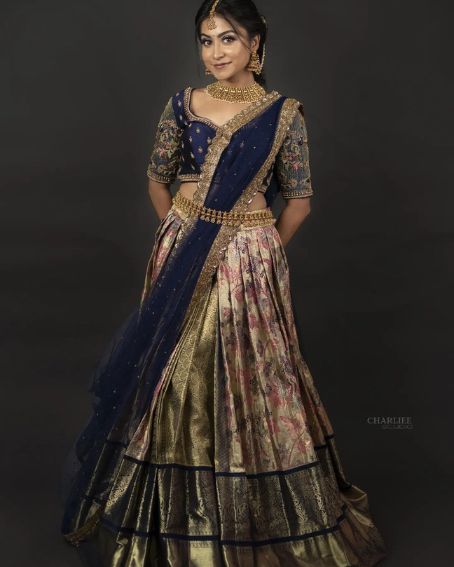 There is nothing as appealing as this heavy embroidery blue color pattu blouse. You can match it with any pattu sarees or lehenga if you want to experience a grand and elegant look.
2. Maggam Work Blue Color Pattu Blouse Design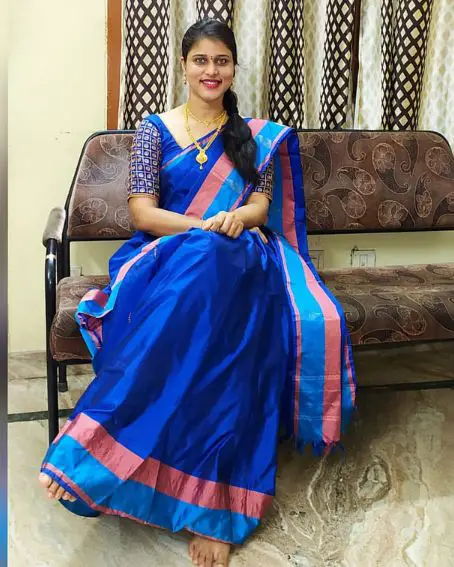 Here the maggam work adds a subtle charm, fancy touch, and delicate vibe to the blue pattu blouse for the same blue color pattu saree. It suits for simple festivals and celebrations.
3. Circle-printed Blue Color Pattu Blouse Design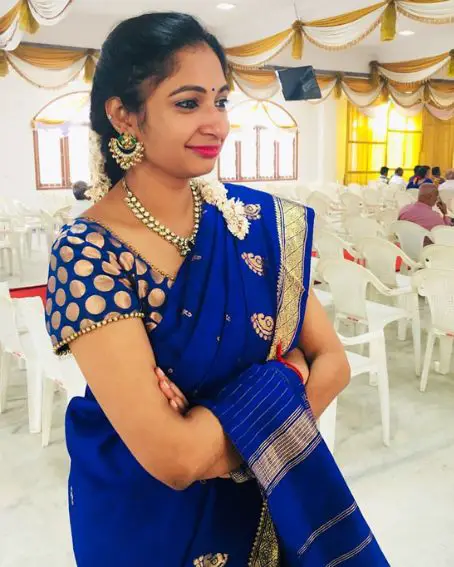 The shape-printed blouse is a popular choice for many young ladies to make a style statement. Gold circle printed on the overall blouse make this ensemble a masterpiece.
4. Neckline Gold Work Blue Color Pattu Blouse Design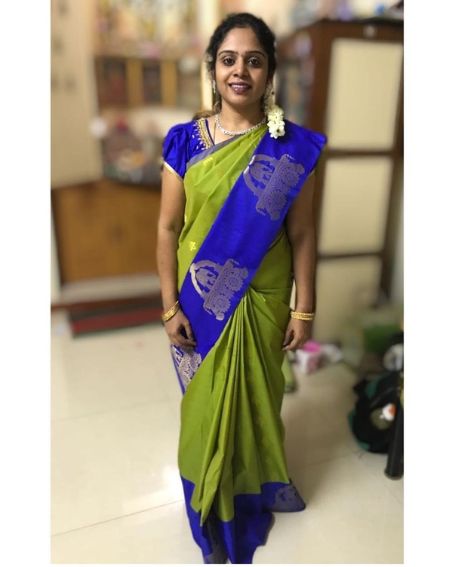 From embroidery to heavy stone, most women always do a lot of searches for finding unique elements. Goldwork in the neckline and gold lace border in end imparts a traditional look.
5. Embroidered Sky Blue Color Pattu Blouse Design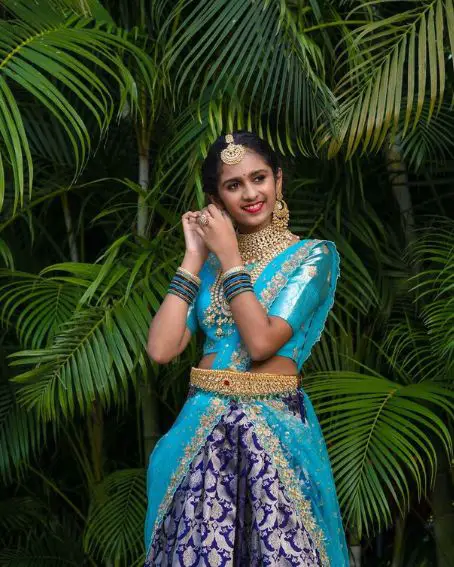 Light with dark color attire is getting trending now. Here the sky blue pattu blouse is very pretty when matching with a dark blue pattu lehenga. Floral designs in the sleeve and upper arm end with shiny silver showing a glowing look.
[ Read: 25 Latest Lehenga Blouse Designs ]
6. Gold Border Royal Blue Color Pattu Blouse Design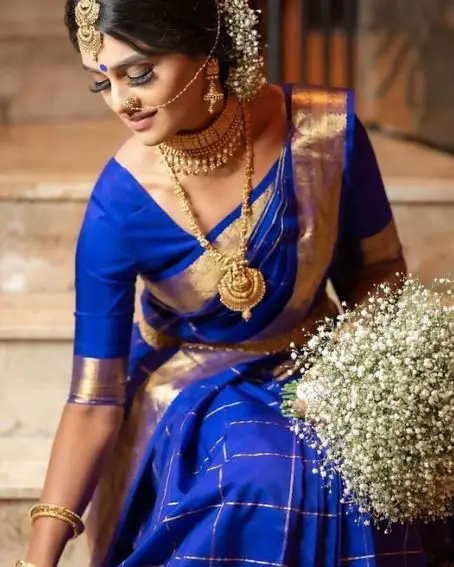 The gold border at the end of the elbow sleeve adorns your pattu saree blouse. Wear it with appropriate jewelry to look fantabulous. The plain pattern blouse will suit all designer sarees and give a marvelous look
7. Full Designer Sky Blue Color Pattu Blouse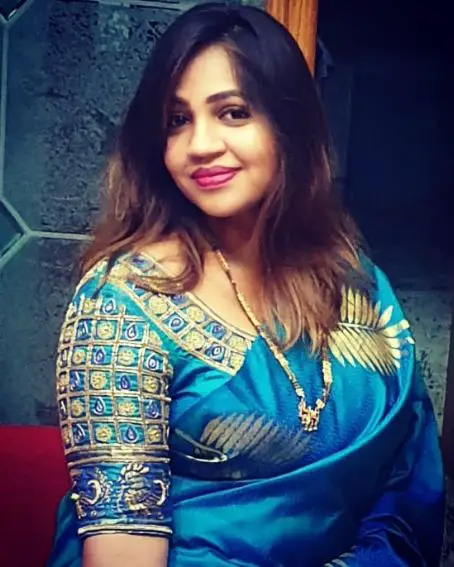 A Sky blue color pattu blouse with a full design will make a good bet for this occasion. This blouse design adds small motifs and the end of the elbow is printed with a gold peacock which gives a touch of royalty to any dress.
[ Read: 20 Latest Aari Work Blouse Hand Designs for Wedding ]
8. Leaf Embroidery Blue Color Pattu Blouse Design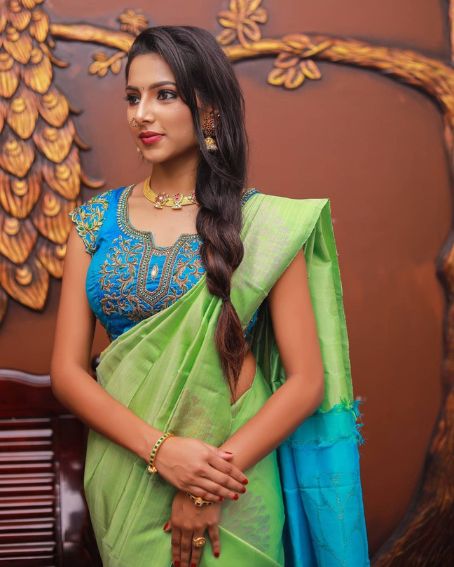 A blouse like this is a good option for ladies looking for chic and elegant clothing. The neckline is highlighted with beads and stones. Leaf golden thread embroidery design in which offer you a glam view.
9. Ruffle End Blue Color Pattu Blouse Design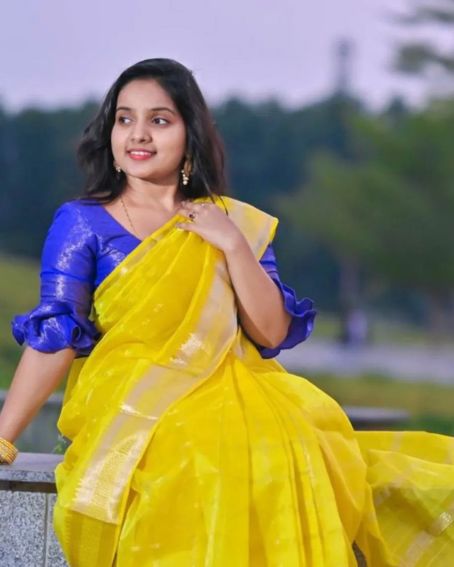 In case you don't like to have any embroidery or stone work blouse, go for a different model neck or hand design. Here the ruffle end blouse paired with dark yellow is a real treat to the eyes.
10. Icy Blue Color Pattu Blouse Design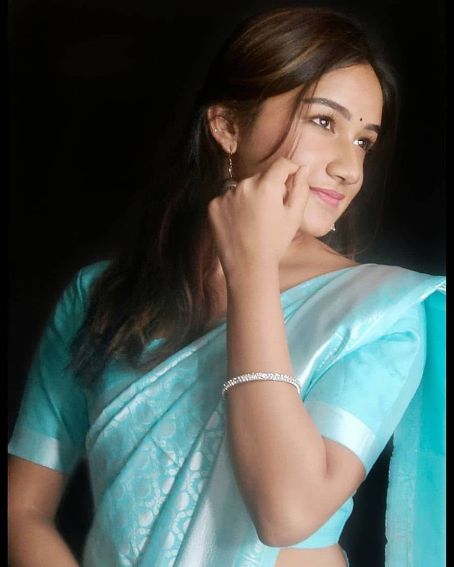 When it comes to festive or party wear saree, lots of designs have come up to surprise you. This icy blue pattu blouse has shiny look which lifts your overall appearance at your special event.
11. Pearl Stitched Blue Color Pattu Blouse Design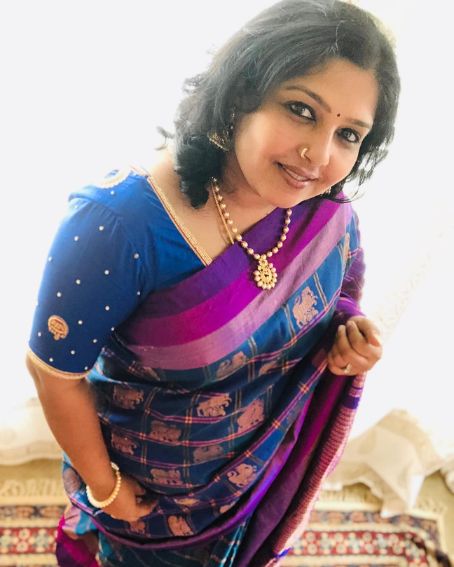 Undoubtedly, the pearl stitched pattu blouse is one of the favourite for many women. Here the work done on the eye-catching blue color renders you a simple look and extreme beauty.
[ Read: 20 Pattu Blouse Aariwork Hand Blouse Design ]
12. Kanjeevaram Blue Color Pattu Blouse Design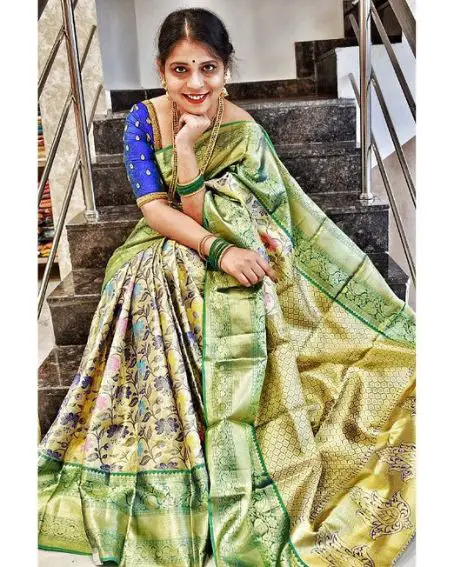 Not only heavy embroidery, but simple embroidery blouses also can enhance your look on the whole when wearing it with the right pattu saree. The combination of blue and green will give an attractive look.
13. Aari Work Blue Color Pattu Blouse Design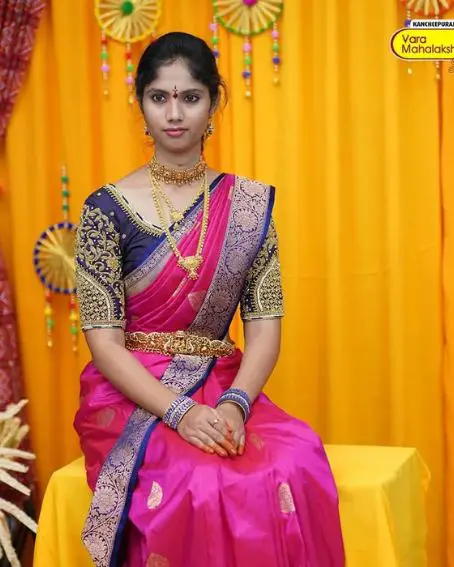 With a heavy aari work pattu blouse and fine color saree, you can create a stunning style. This bridal blouse has become very popular and it should present everyone's wardrobe to make you very beautiful on your noteworthy day.
14. Gold Printed Blue Color Pattu Blouse Design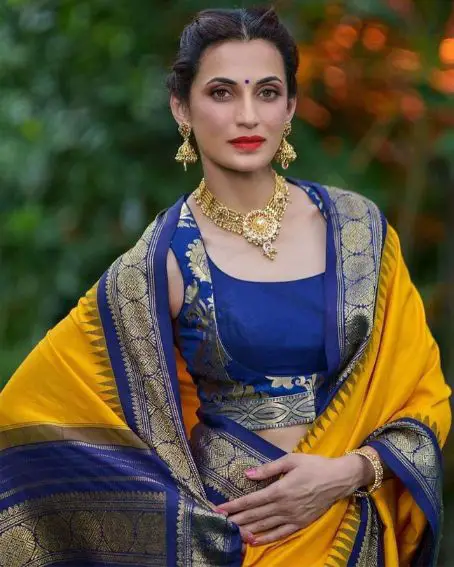 Here, this trendy blouse is building a unique way through the Indian wear trend. It shows that a traditional pattu saree can also wear in this modern style.
15. Puff With Silver Border Blue Color Pattu Blouse Design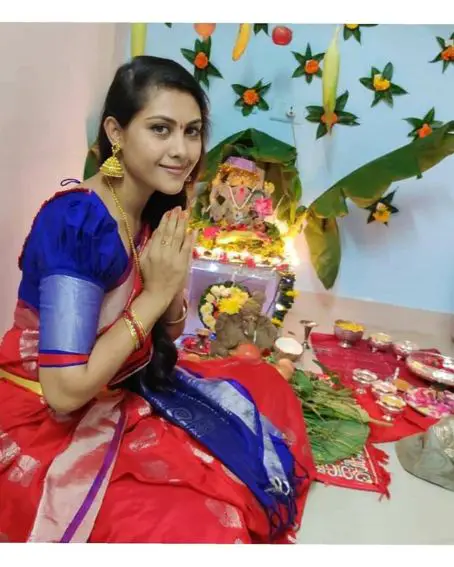 Definitely, it is one of the most stylish yet comfiest pattu saree blouse designs of all time. A Puff sleeve and silver with gold border add an extra glow to this traditional blouse.
[ Read: 20 Simple Blouse Back Neck Designs With Borders ]
16. Bangalori Embroidery Blue Color Pattu Blouse Design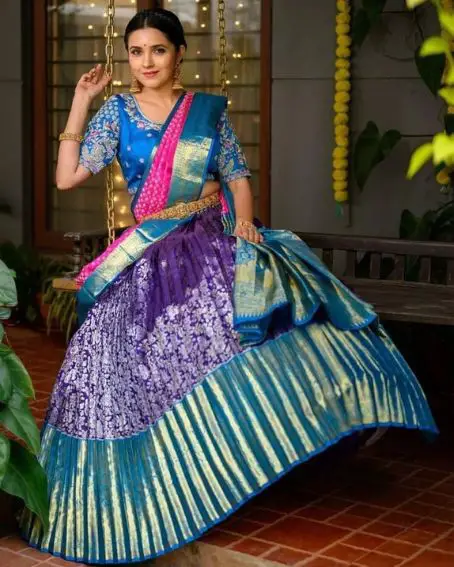 An elegant and modern look can make a great impact if it is done properly. This Bangalori embroidery blouse has gone very well with a multi-color Kanjivaram silk skirt and banarasi Lichi Silk Duppta.
17. Bridal Blue Color Pattu Blouse Design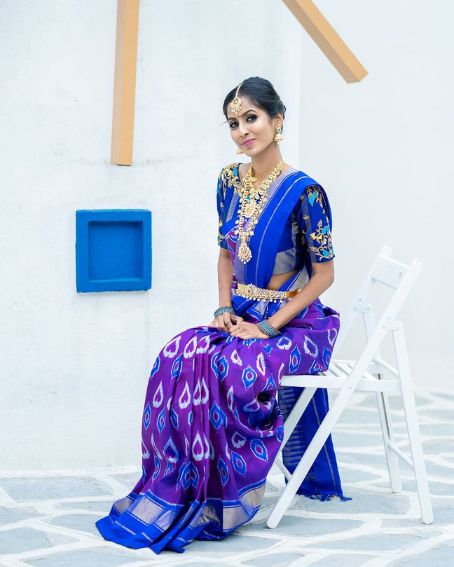 If you pick a golden thread embroidery stone work blouse it bestows you with a fabulous look and styles the elements wisely with the right jewelry, if do so, it is a perfect pick for the festive season.
[ Read: 15 Latest Wedding Pattu Saree Blouse Designs ]
18. Zari Weaving Blue Pattu Blouse Design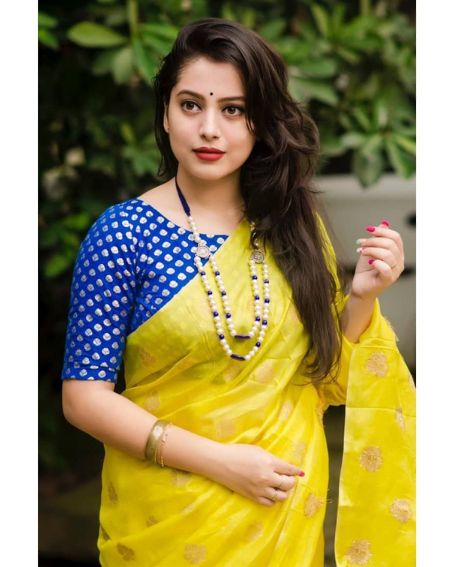 Bring out the graceful side by draping an aesthetic saree with a pure blue pattu blouse design. It is created with Jacquard zari and floral motifs in the blouse will match any dark color saree. It gives a graceful appearance.
[ Read: Top 20 Gorgeous Blouse Designs For Kathpadar Saree ]
19. Antique Gold Embroidery Blue Color Pattu Blouse Design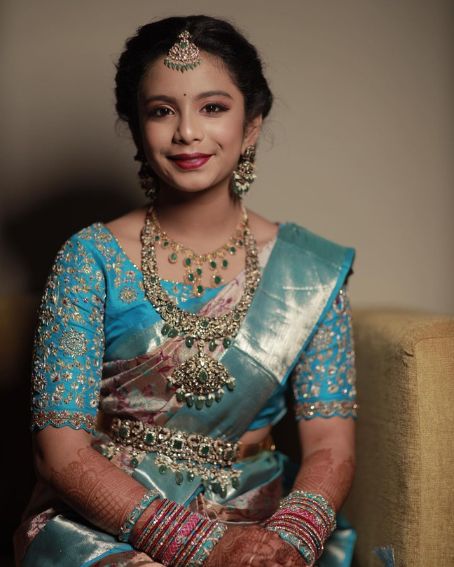 The full blouse is embellished with a cute embroidery design, upgrade your choice with the matching beautiful saree to look more traditional and fashionable.
20. Stone Work Blue Pattu Blouse Design For Engagement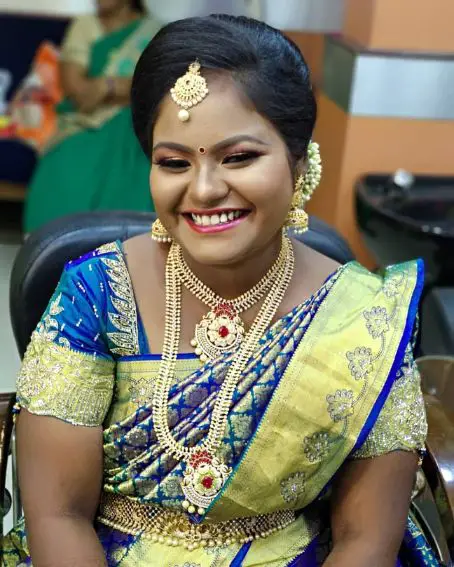 No bride looks dull with a pattu saree, you can see an example here. This stonework blue pattu blouse for matching blue pattu saree with gold border and elegant jewels makes this bride more beautiful than before.
You Might Also Like: