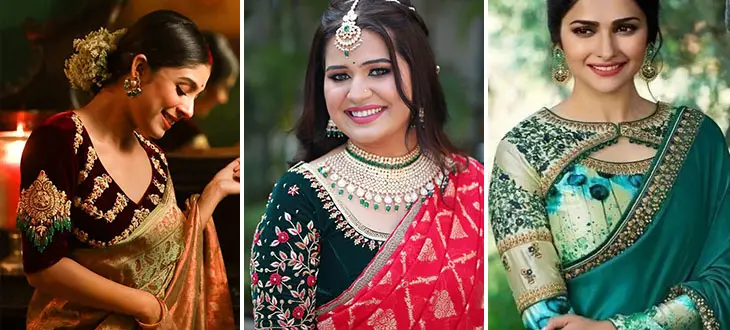 We all want to look trendy and smart, when you go out so, firstly before outing you dress-up well and maintain hygiene of course. Choosing attires are depending on you that how and what styles you want to create within you. But when it comes about women's dress-up in traditional way so, sarees are the most comfortable and suitable dressing sense for all of women as the sarees make them more smarter than other outfits this is truly right statement. Every lady when she is ready in such outstanding traditional saree that adds charming expression and gives gorgeous look after all. But it needs to think about what type of saree you exactly want to wear that provides you amazing experiences.
25 Best Silk Saree Blouse Design Collections
There are several fabric designs or fabric clothes offer you tremendous looking in sarees. Especially when you wear silk sarees that amplifies your beauty. But only silk sarees are not enough with that match you must clad the fabulous designs of blouses that makes you look stunning. These beautiful and sultry blouse designs for silk sarees that you can add in your wardrobe include.
1. Fabric Designs Blouse Patterns For Silk Saree
In such blouse design the fabric is used to design blouses and all fantastic fabric designed blouses provide very amazing amalgamation of fabric and silk both.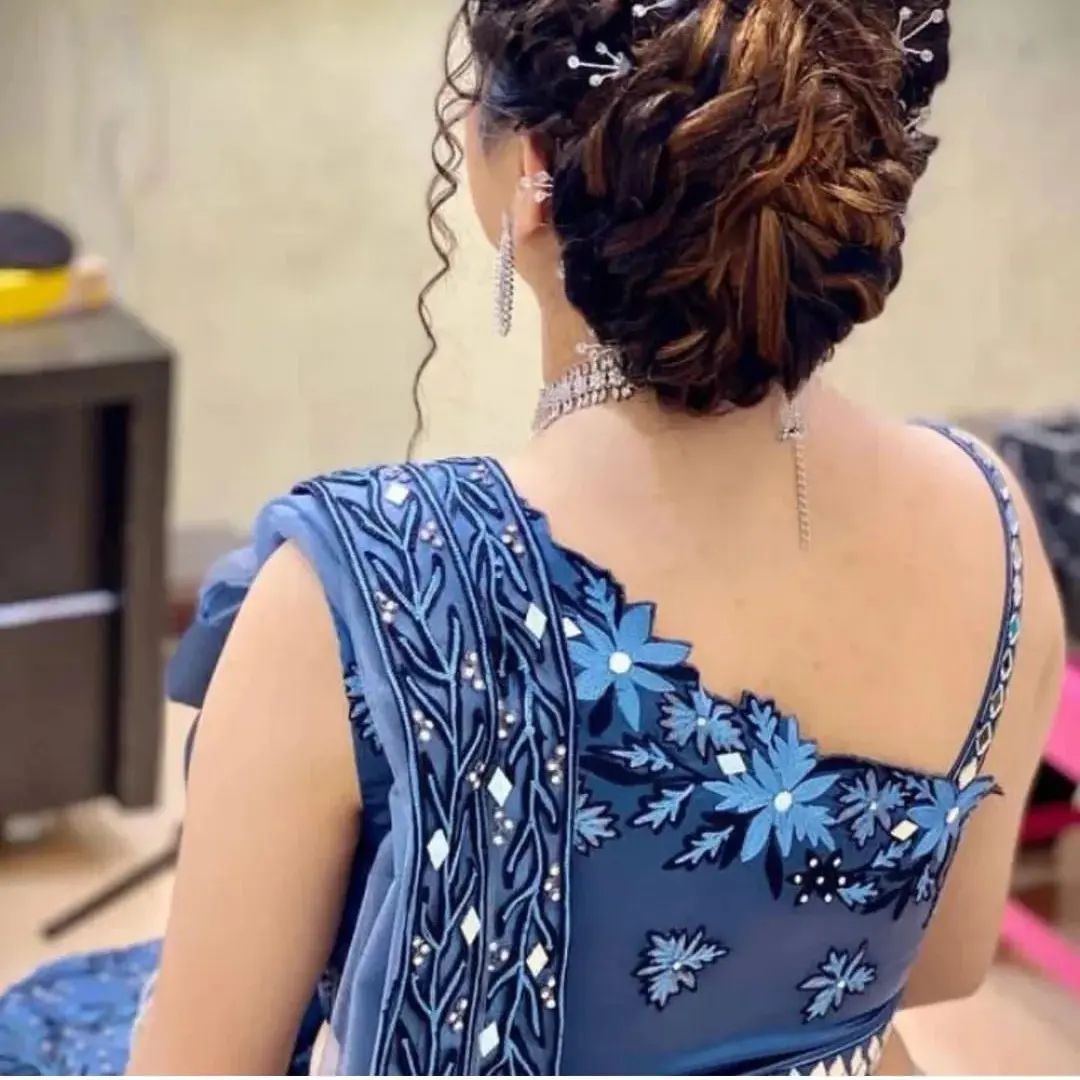 2. Embellished Elbow Length Sleeves
The elbow length embroidered sleeve blouse design is really superb and giving you very rich looks to the traditional silk saree.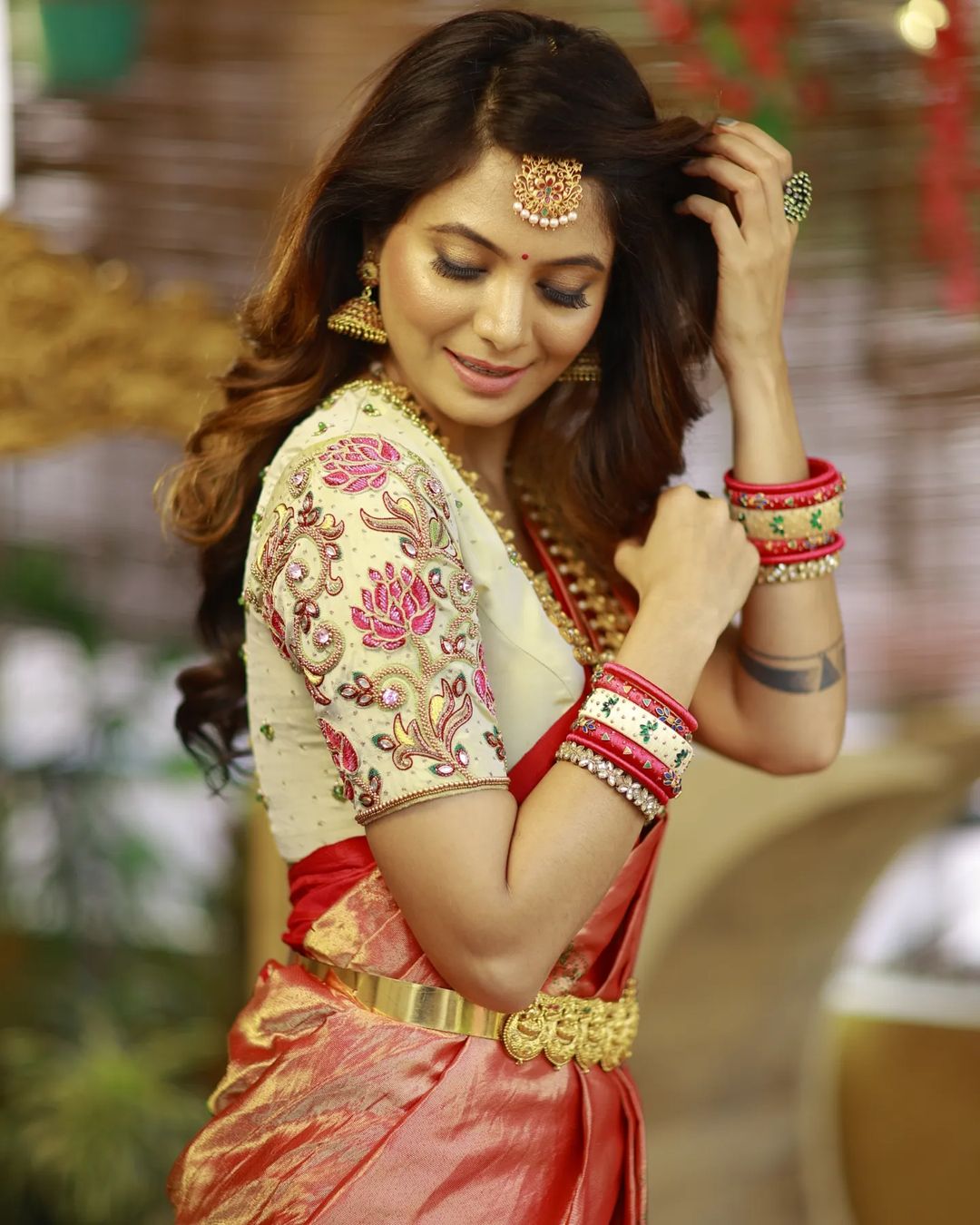 [ Read: Gorgeous Pics of sri lankan wedding saree blouse designs ]
3. Simple Elbow Length Sleeves Blouse
Wearing plain or simple length sleeves blouse provide you complete feminine look and it perfectly matches with your silk saree.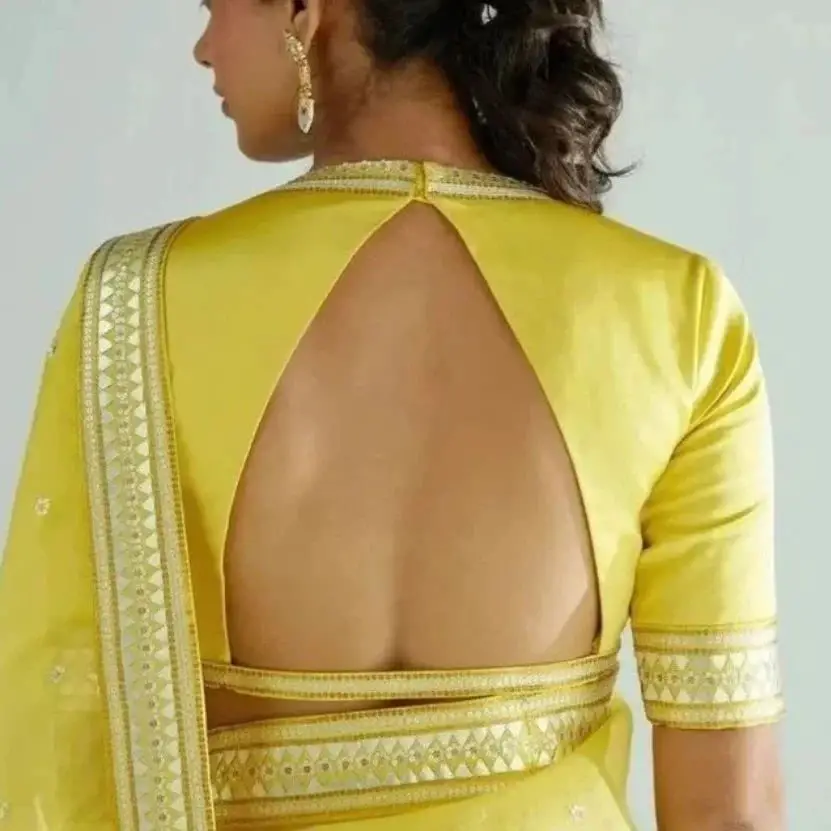 4. Puff Sleeves blouses
Puff sleeves blouse gives you grand appear and choosing this blouse design a right choice for all silk sarees.
[ Read: Backless Blouse Designs ]
5. Kundan artwork Blouse
This is one of the modern and latest blouse designs for silk sarees is without a doubt that features finest crafts with fabulous artwork.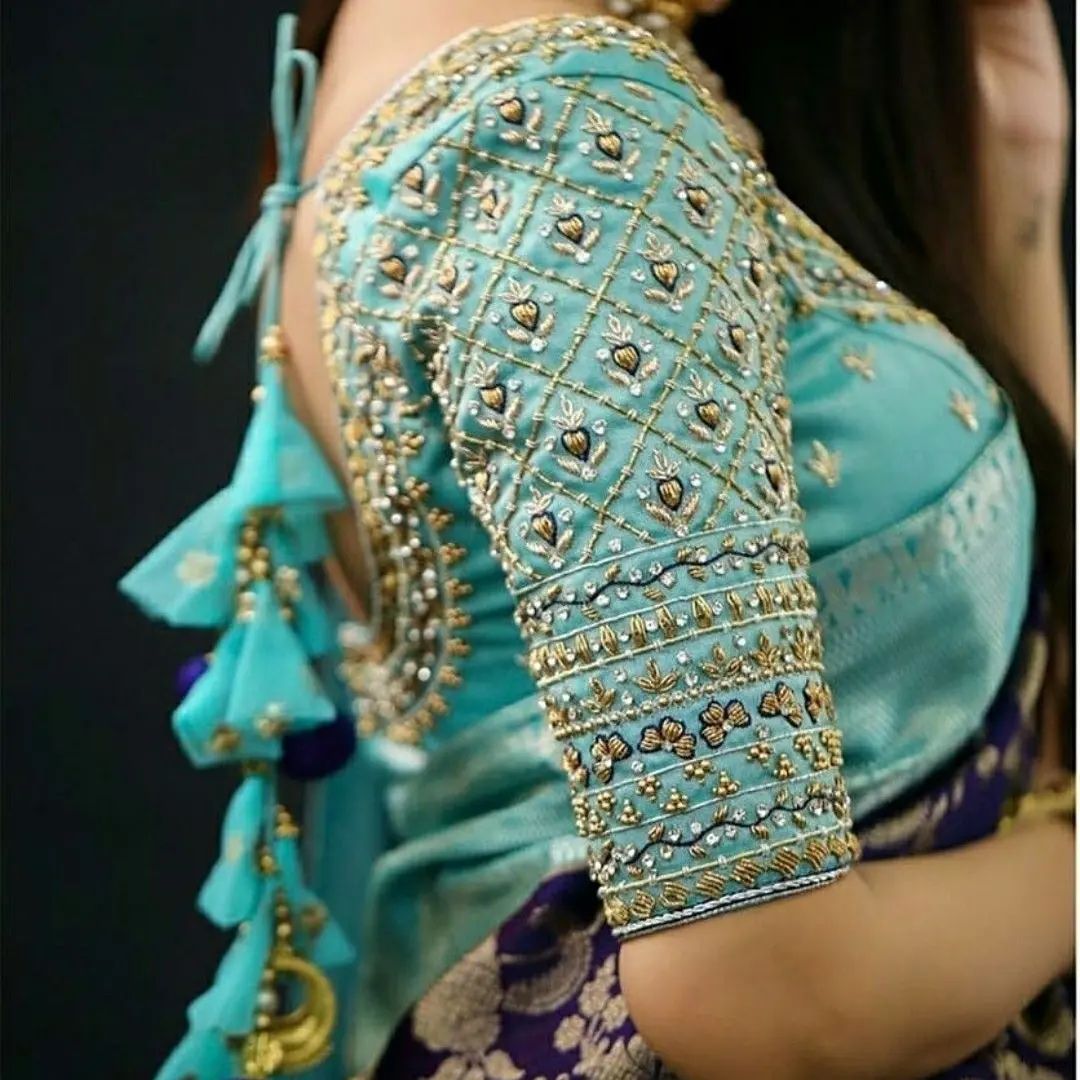 6. Maggam Blouse
This blouse design is the best and perfect for festive season whereas; the great artwork of stone is also the marvelous collection.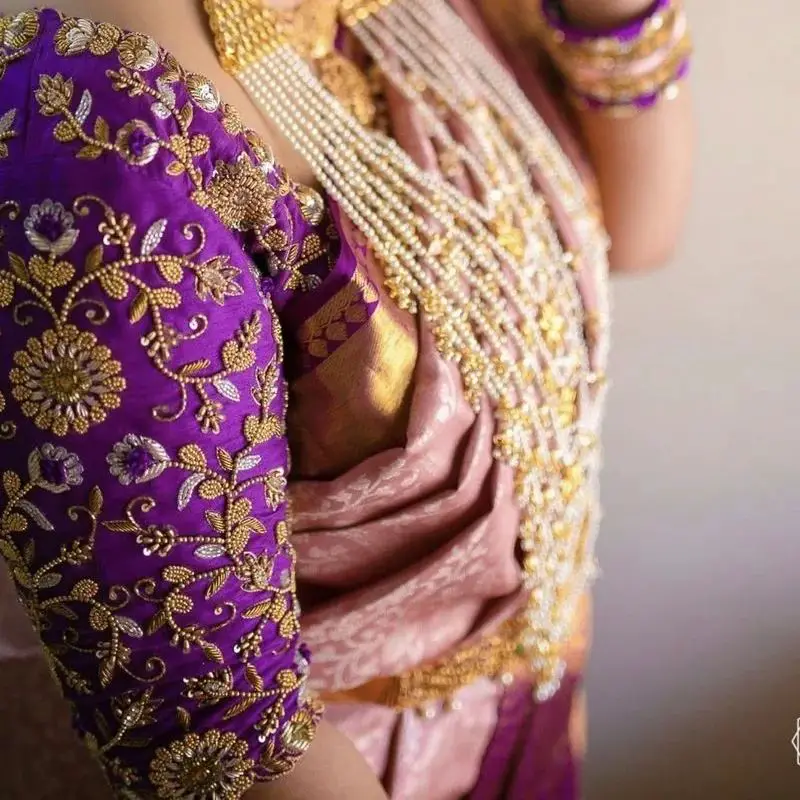 7. Back Cut Work Blouse
Cut work embellished blouses are the newest to add a fashion measure to your silk sarees.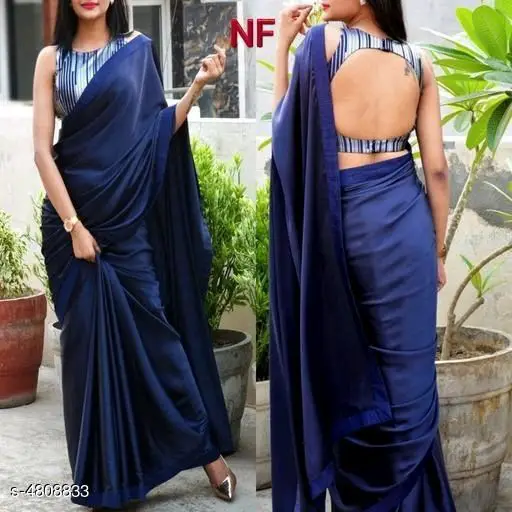 8. Stone Work Blouse
The stone work blouse design in high demand and this shows a perfect combination with silk saree.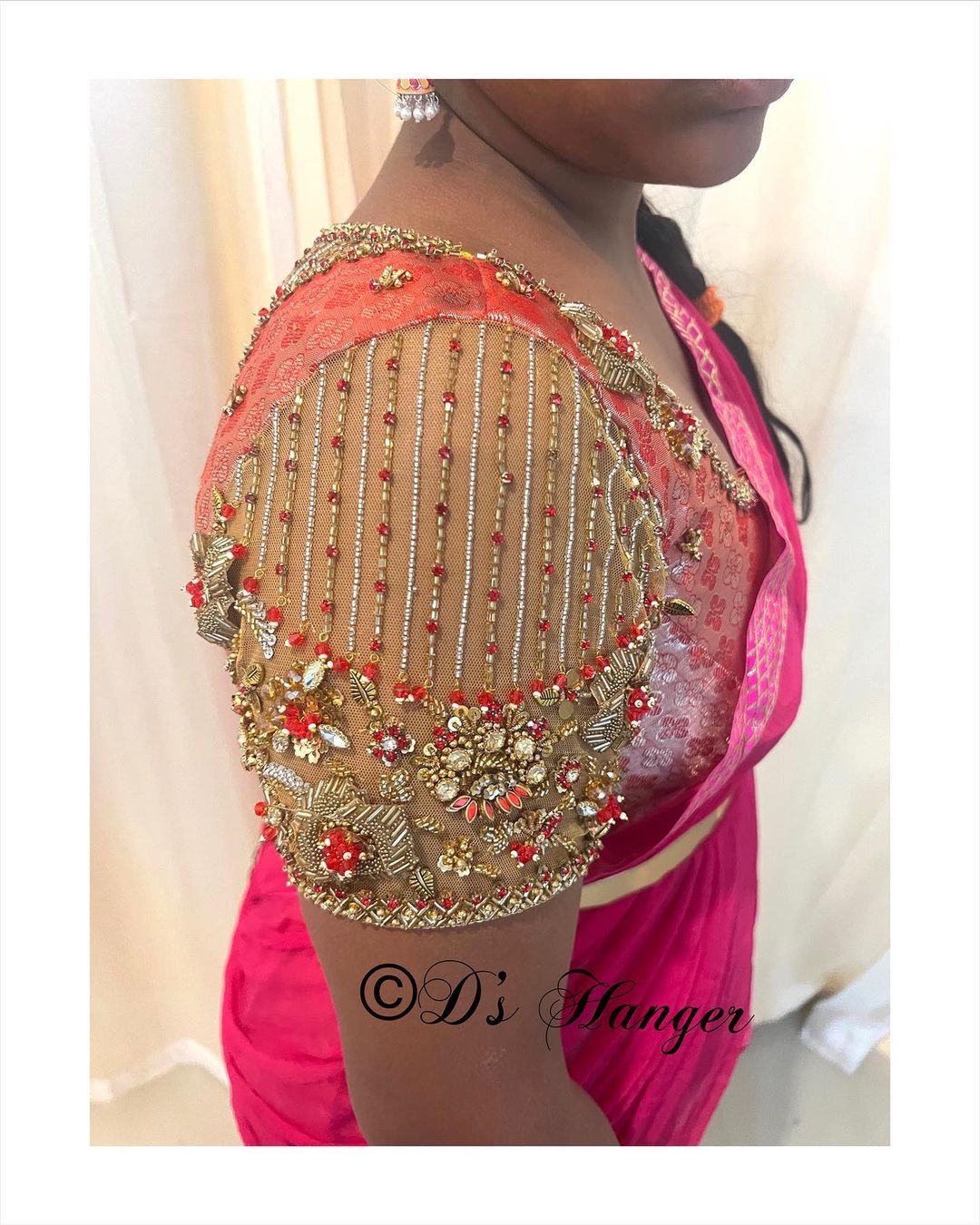 9. Net Blouse
Net blouse designs are fabulous blouses and match with your style on silk sarees. For stunning look wear net blouse.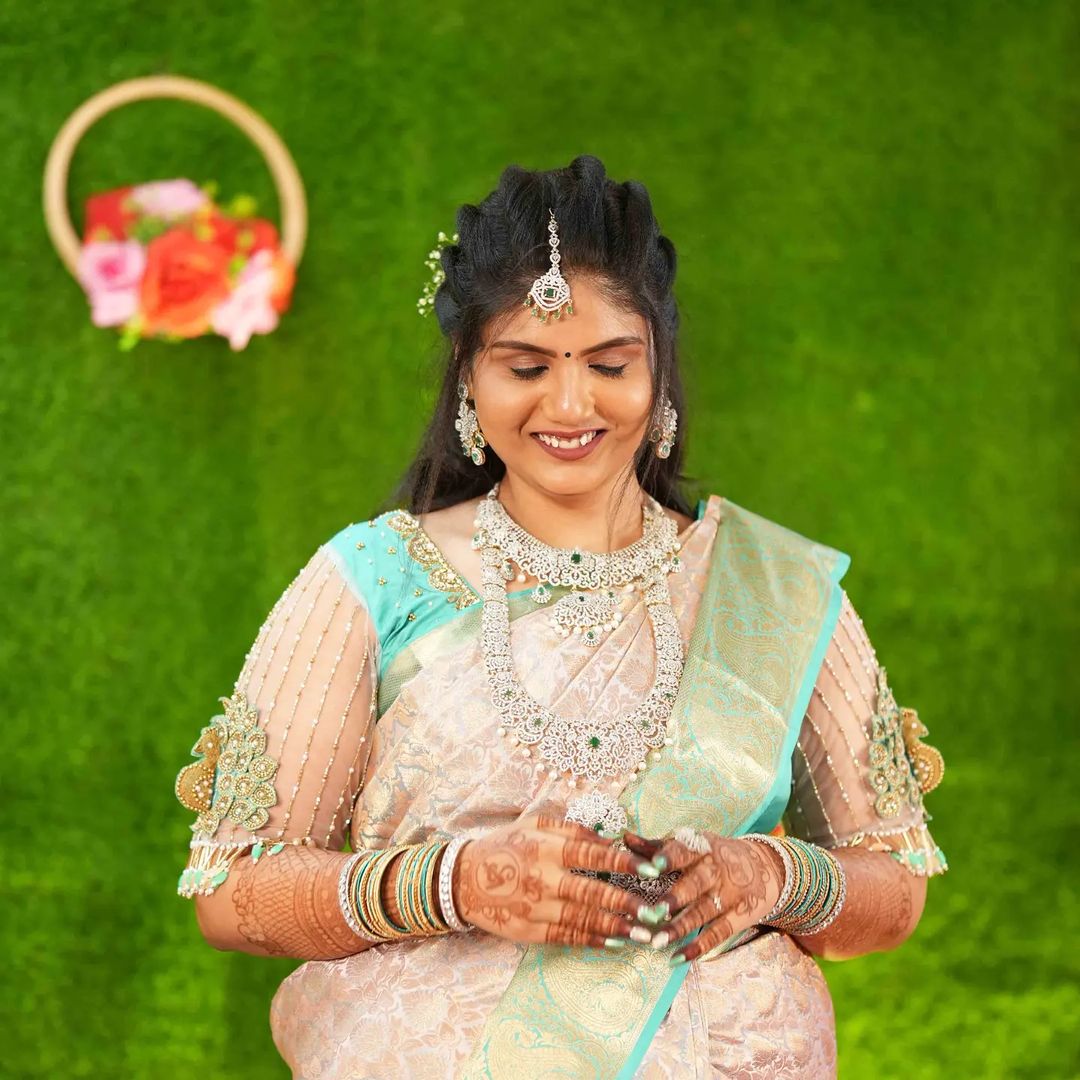 10. High Neck Blouse
High neck blouse is another item that is going on fully fashion world. Wearing high neck blouse design makes your look more smarty and affluent type.
[ See Also: Blouse Back Neck Designs ]
11. Round Back Cut Neck Blouse
Here, the blouses are round cut on backside and provides very stunning appearance to you. To present your silk blouse an eye-catching performance round cut blouses are magnificent.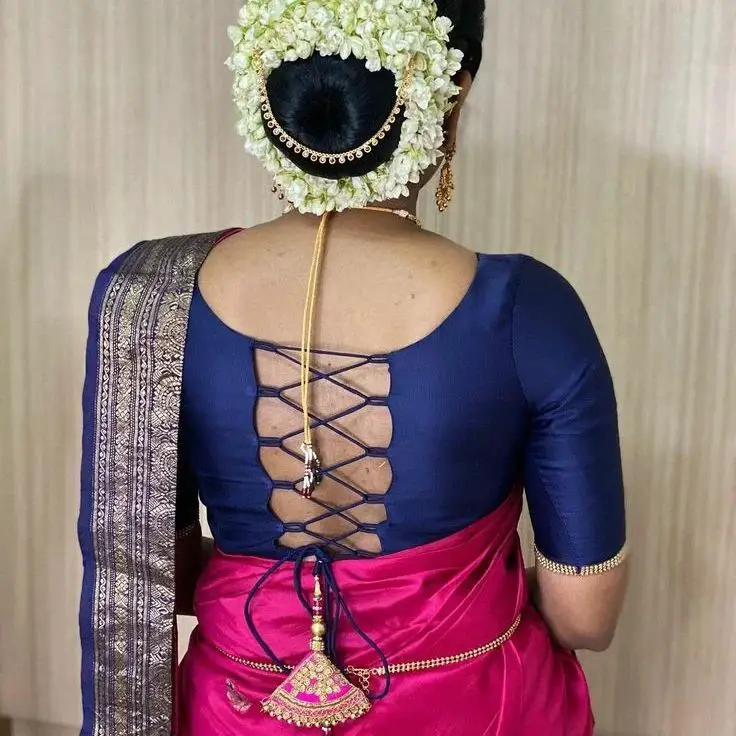 12. Artistic blouse designs with sleeves
These flawless blouse designs with artistic sleeves are very stylish and sophisticated as well as add traditional appear to every woman. For any cultural event this blouse design is only perfect one.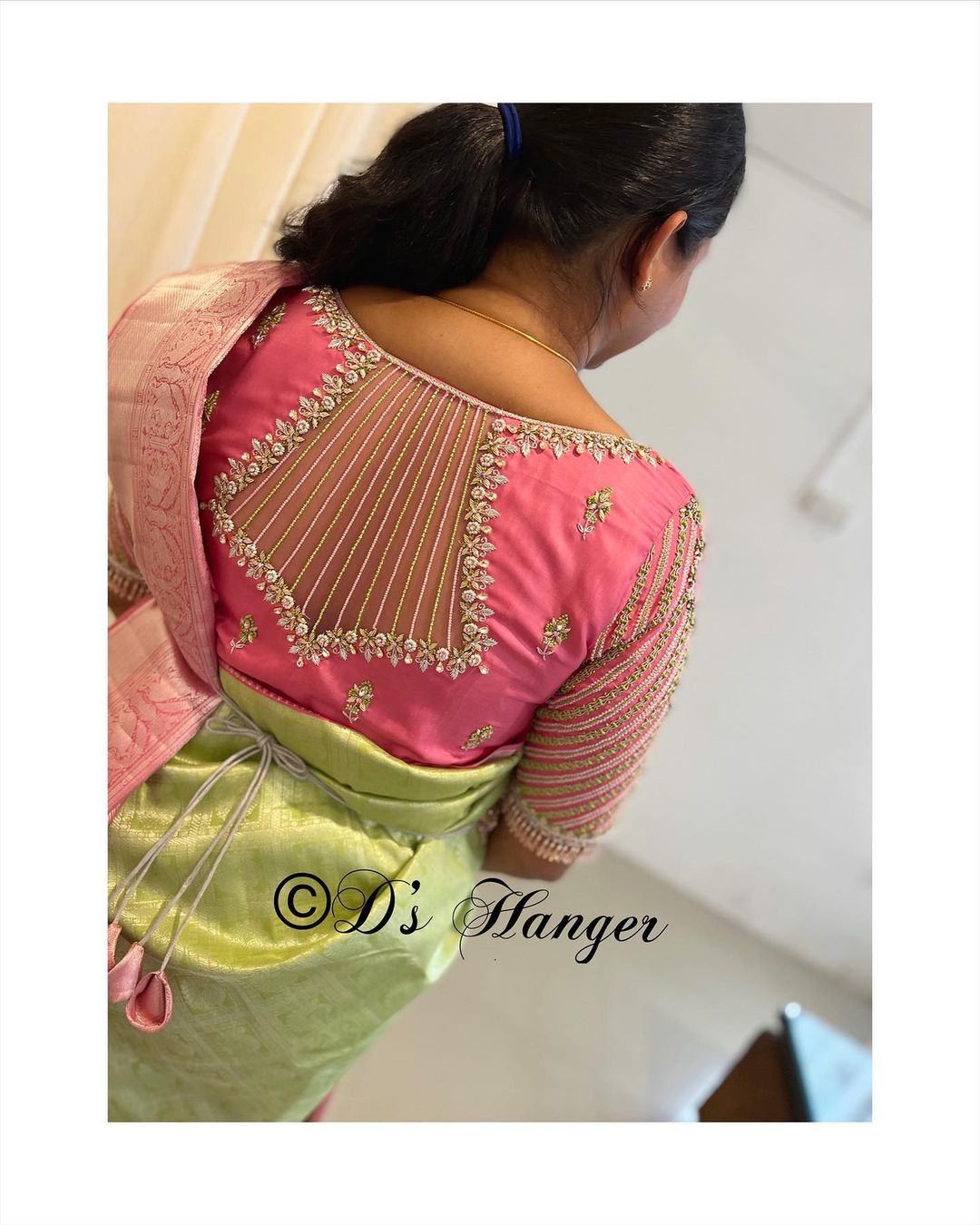 13. Daily wear blouse design
What blouse you wear on daily basis that is quite simple but they are simply fashionable and great match with silk sarees.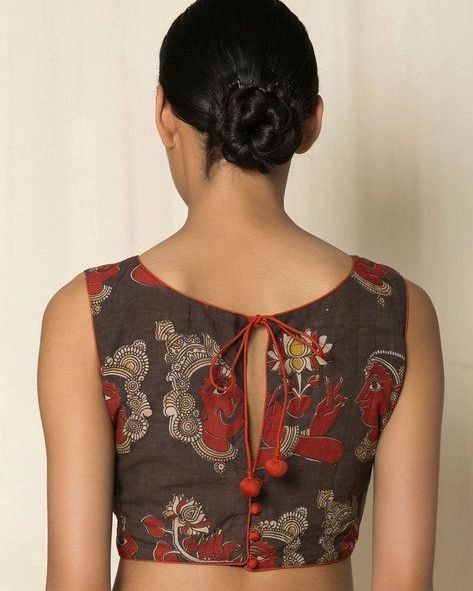 14. Traditional curl blouse design
Want to look modern? Wear a traditional twist blouse that completely gives you very decent persona.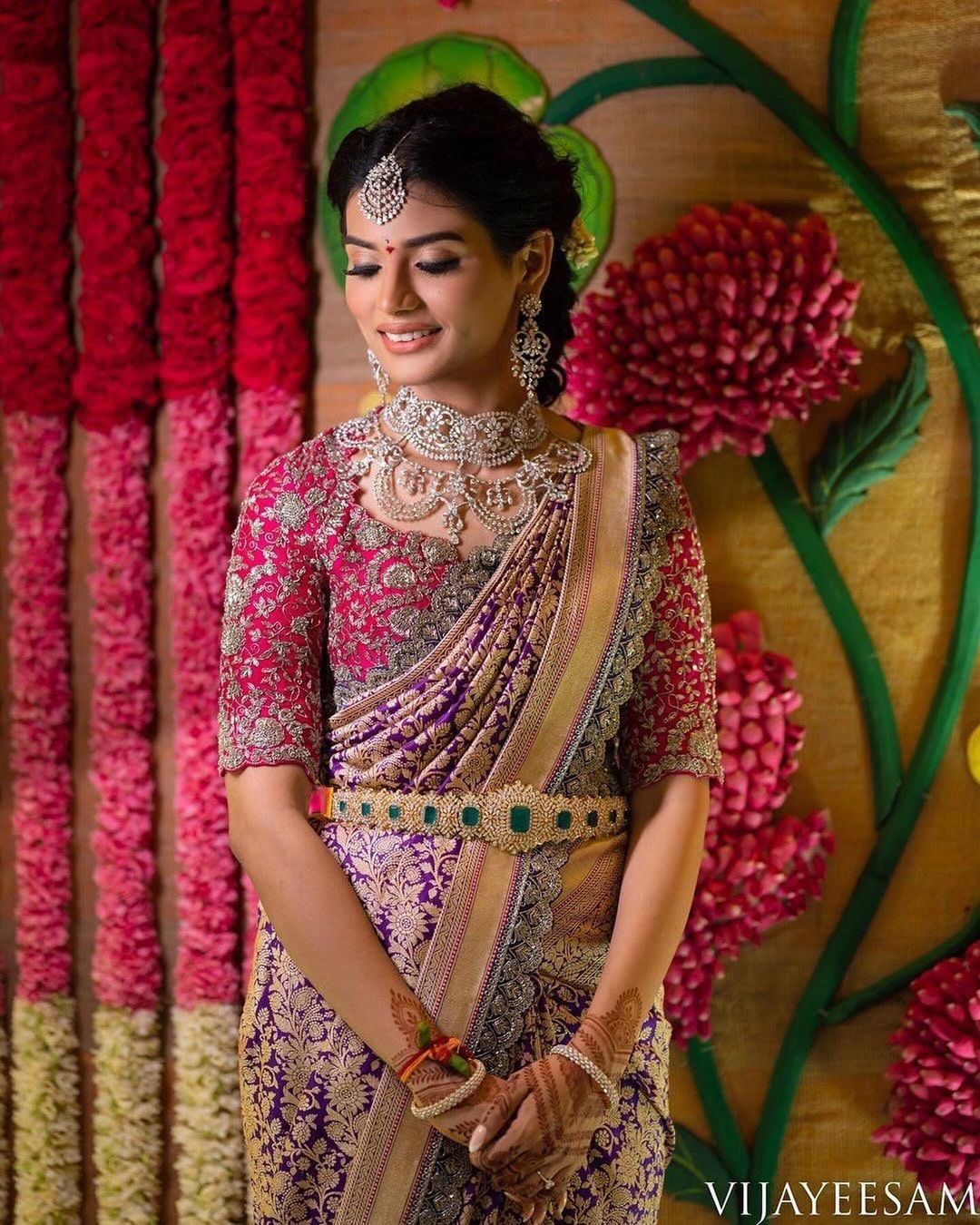 15. Kutch Art-Work Embroidery Blouse
This blouse design is fantastic that is mostly yielded in Gujarat that truly gives you awesome blend of tradition of Gujarat and is the right match for silk sarees only.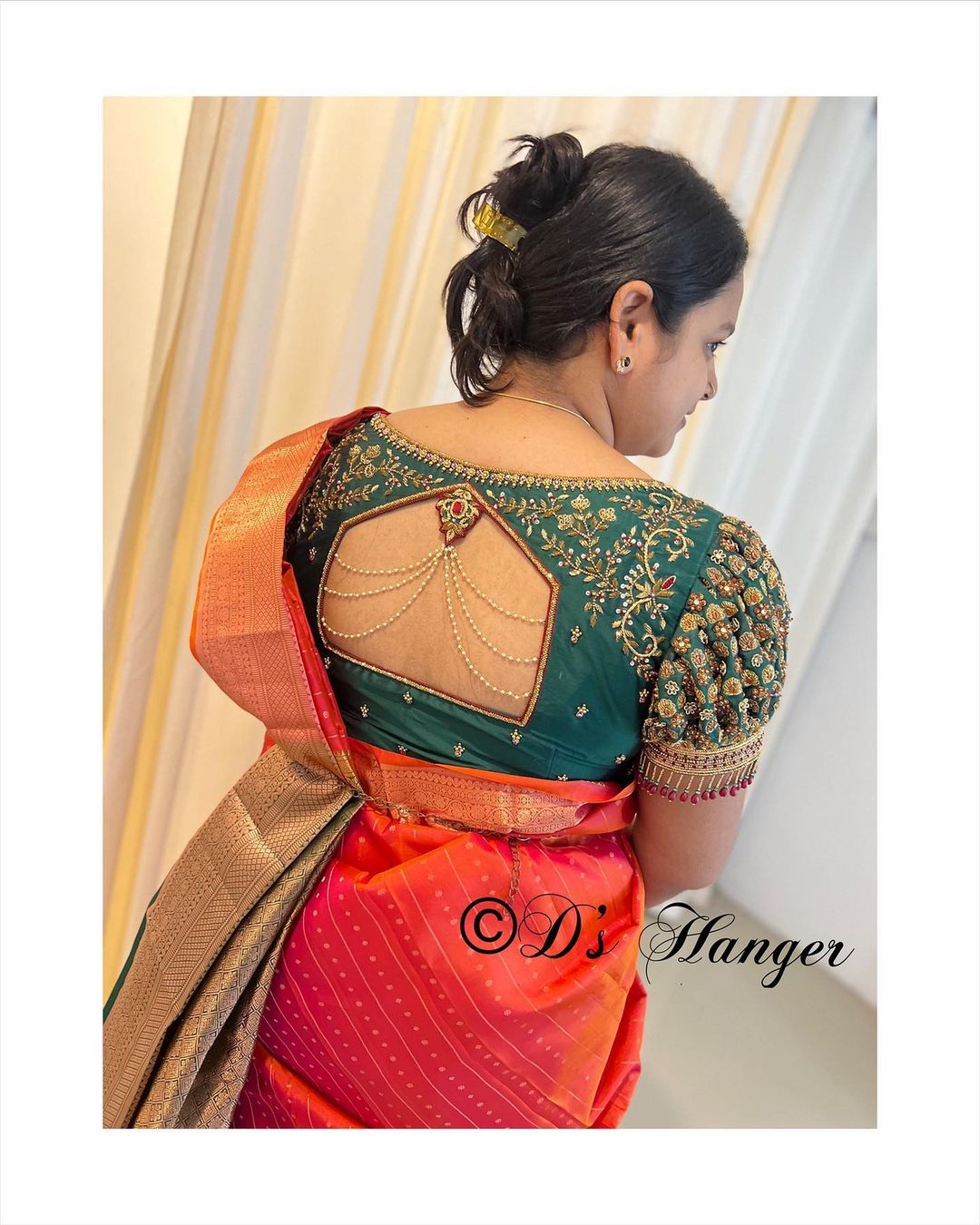 16. Bridal Legend Blouse Design
For brides this blouse design is absolute match and on wedding occasion this blouse will provide completely great presence to you all ladies.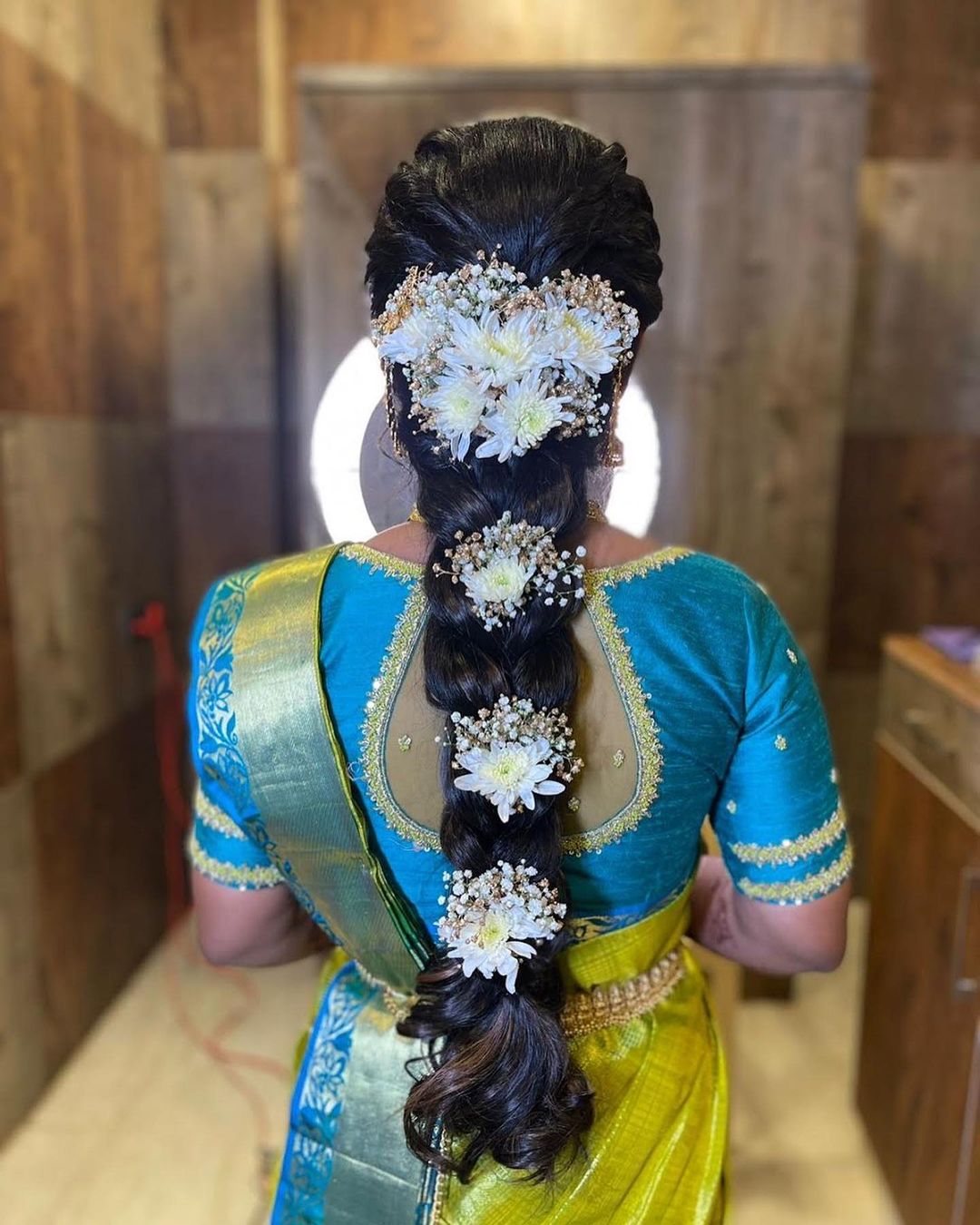 17. Party Wears Blouse Design for Silk Sarees
In parties we mostly prefer silk sarees and the party wear blouses are simple sometimes and sometimes it is designed with great artwork.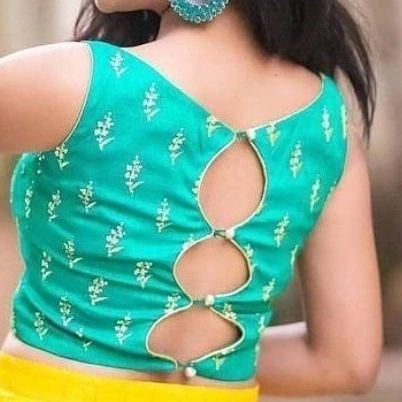 18. Creative sleeves blouse designs
These designs are splendidly introduced with great creativeness that provides complete artwork on it.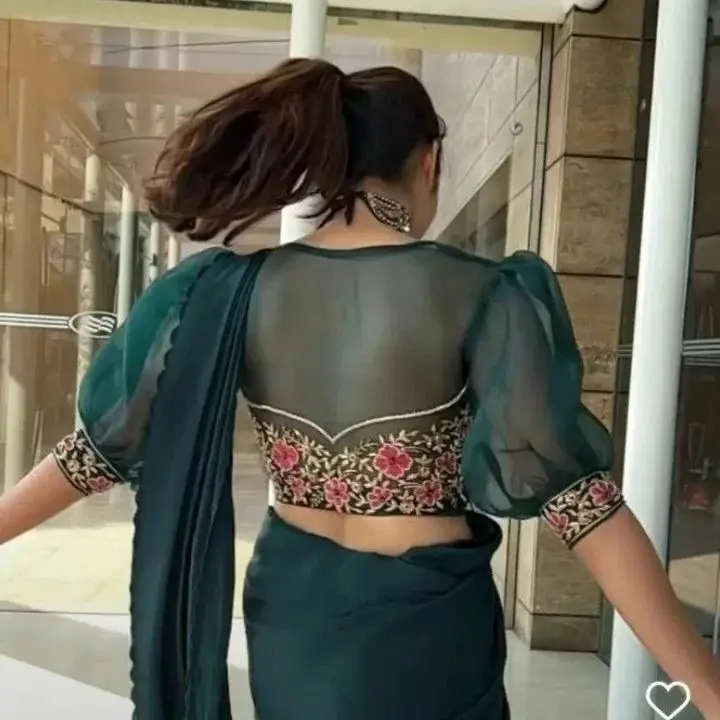 19. Fascinating Necklines blouses
This fascinating neckline blouses are so attractive and striking piece is really perfect embellishment with silk sarees.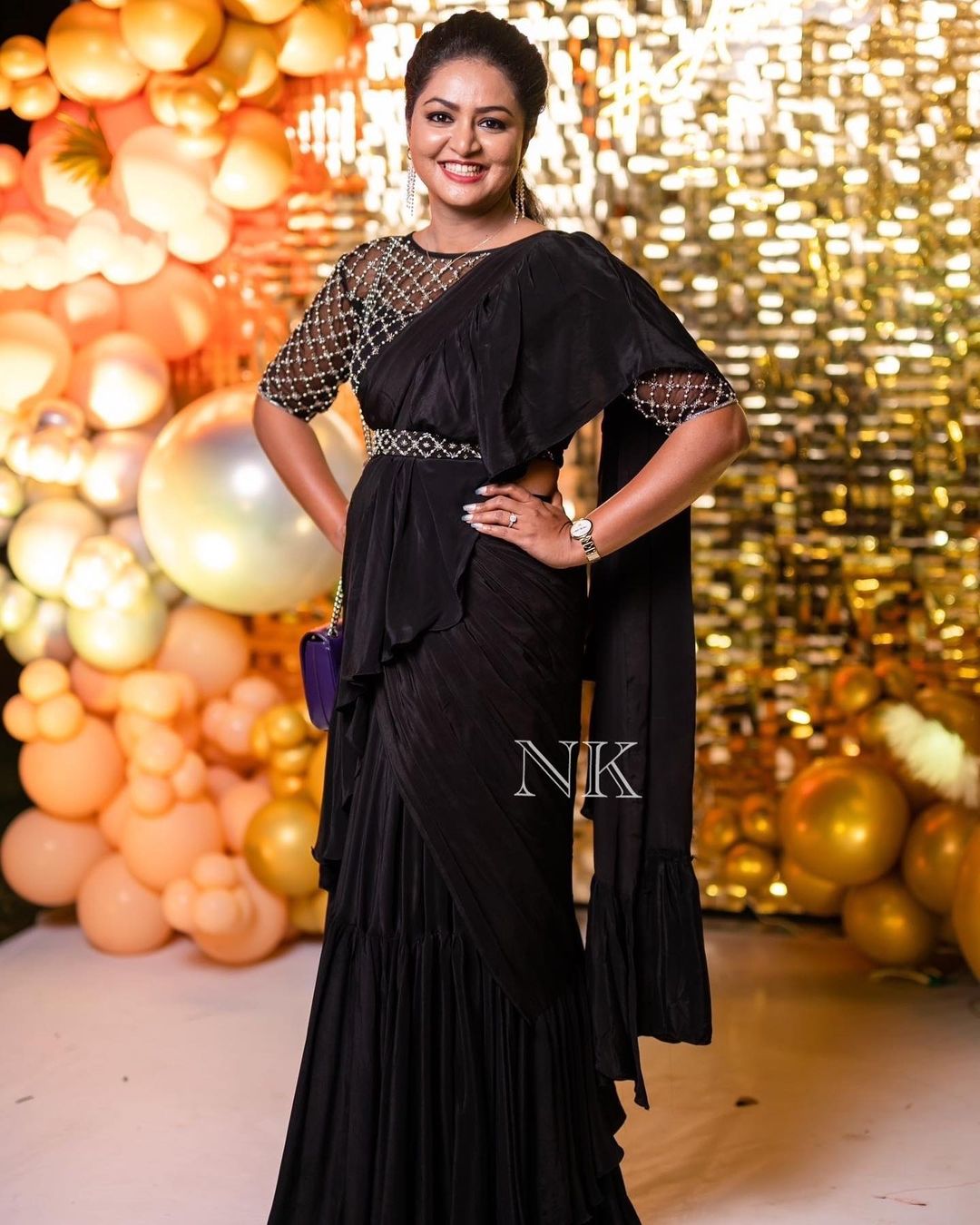 20. Elaborate Floral Embroidery blouse designs
This simple and fantastic floral embroidery stitches involve with small flowers that give you lavish look.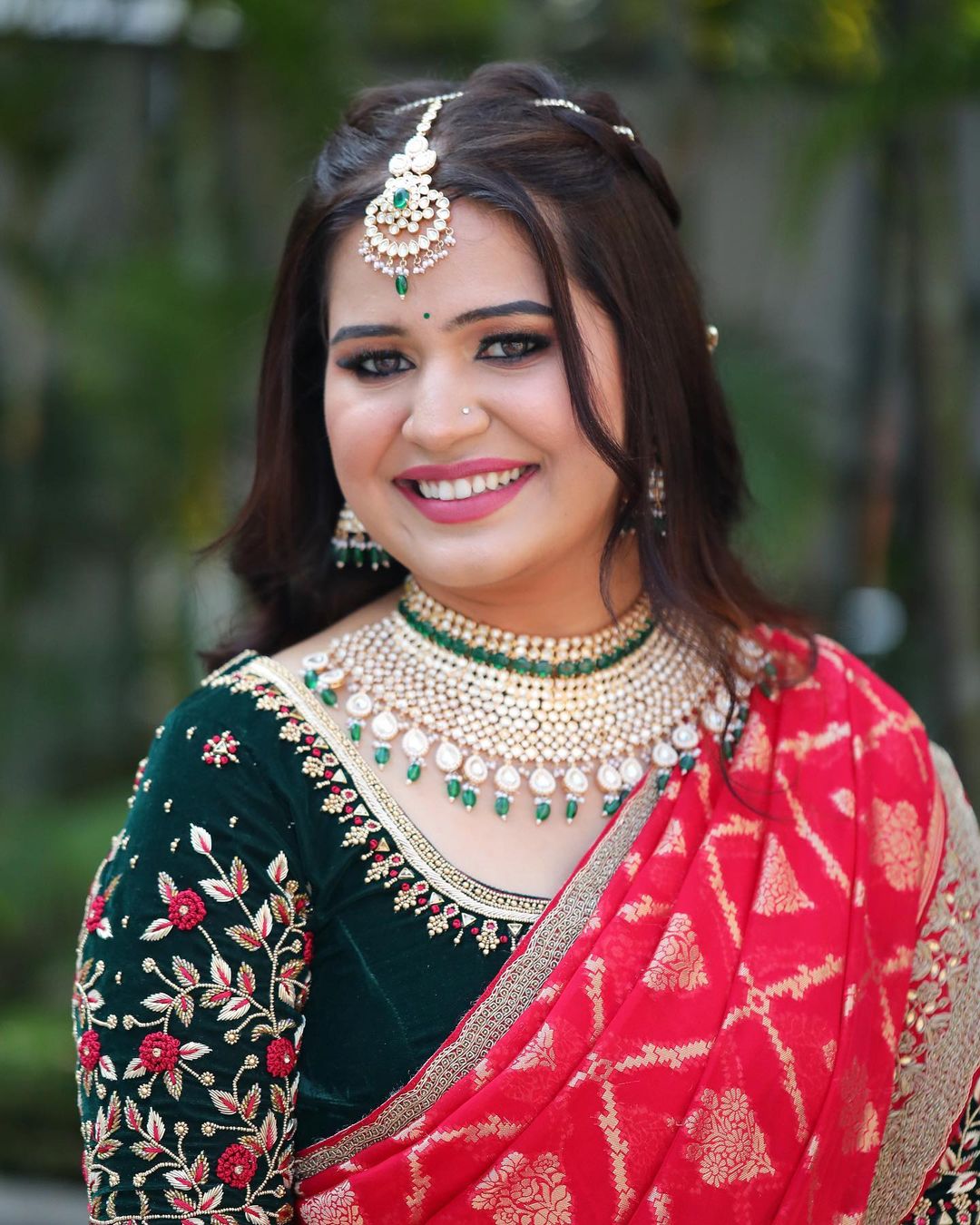 21. Patch Work Embroidery blouses
This finest design of blouse with patch artwork is the good option for those who wear silk sarees mostly.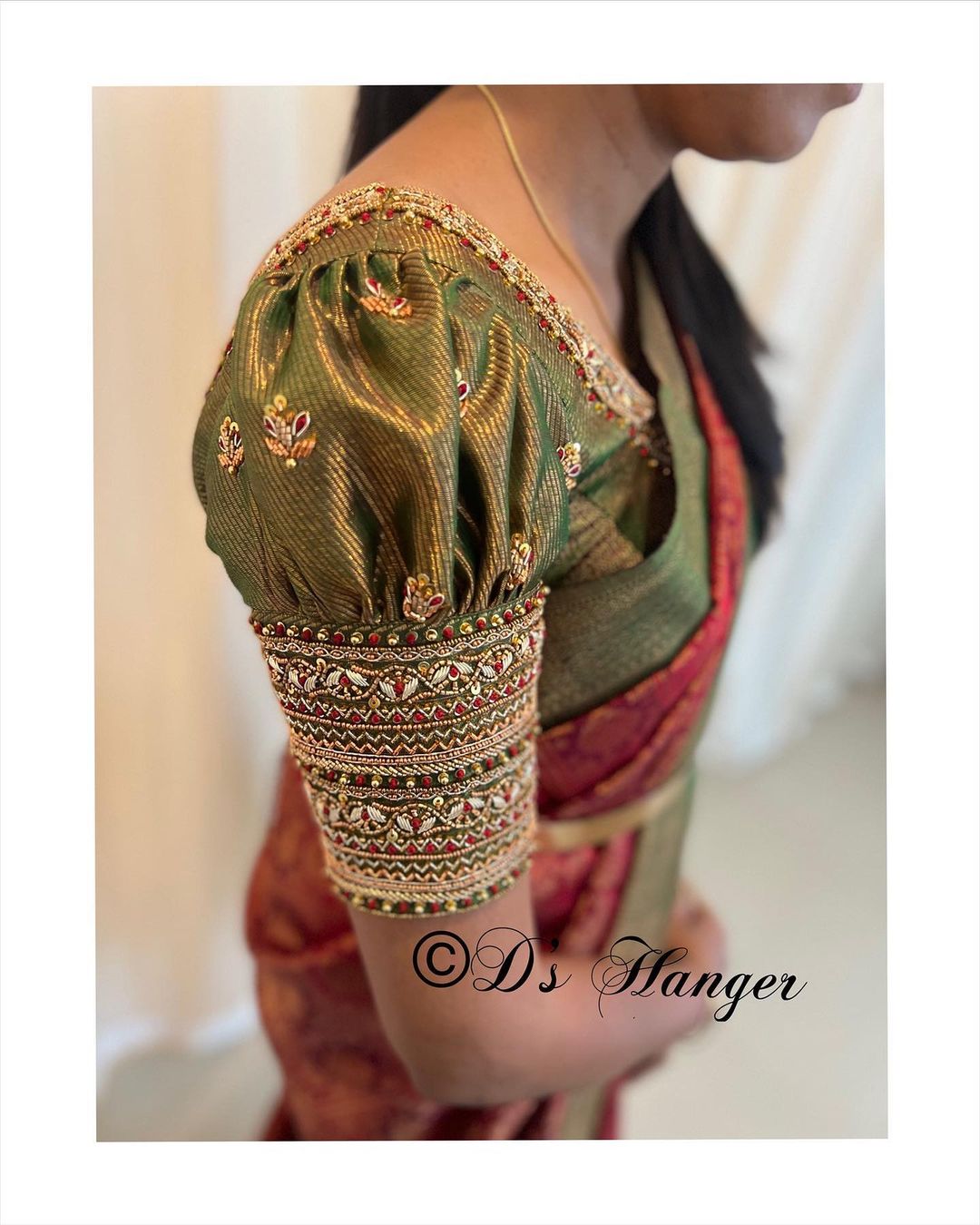 22. Chikan Embroidery blouses
Utmost beautiful sarees with chickan work embroidery that offers perfect elegance and gives you full sophistication appearances.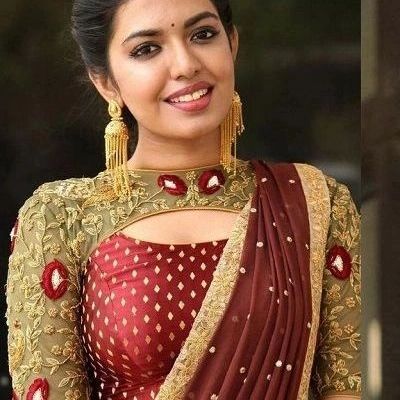 23. Zardozi Embroidery Blouse designs
Zardosi blouses are very comfortable to wear and its softness and glittering always attract the people and best match with silk sarees always.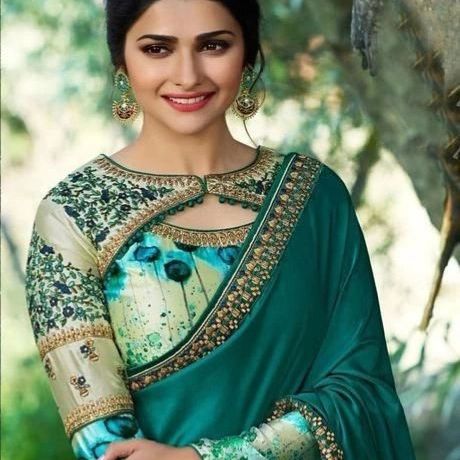 24. Lace Blouse designs
This blouse design really blossoms your skin tones when you wear lace blouse designs with silk sarees.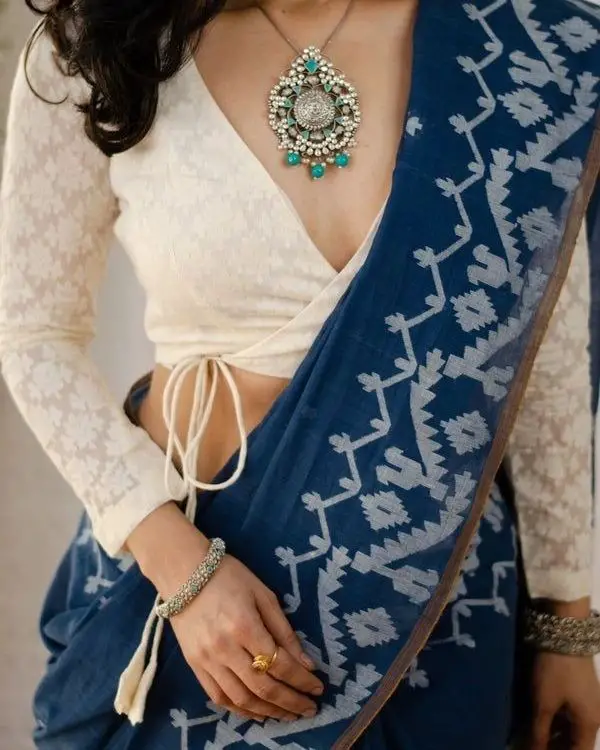 25. Velvet Embroidered Blouse designs
The velvet design blouses are loaded with embroidery pattern that suit on any silk sarees and add complete perfection in your look.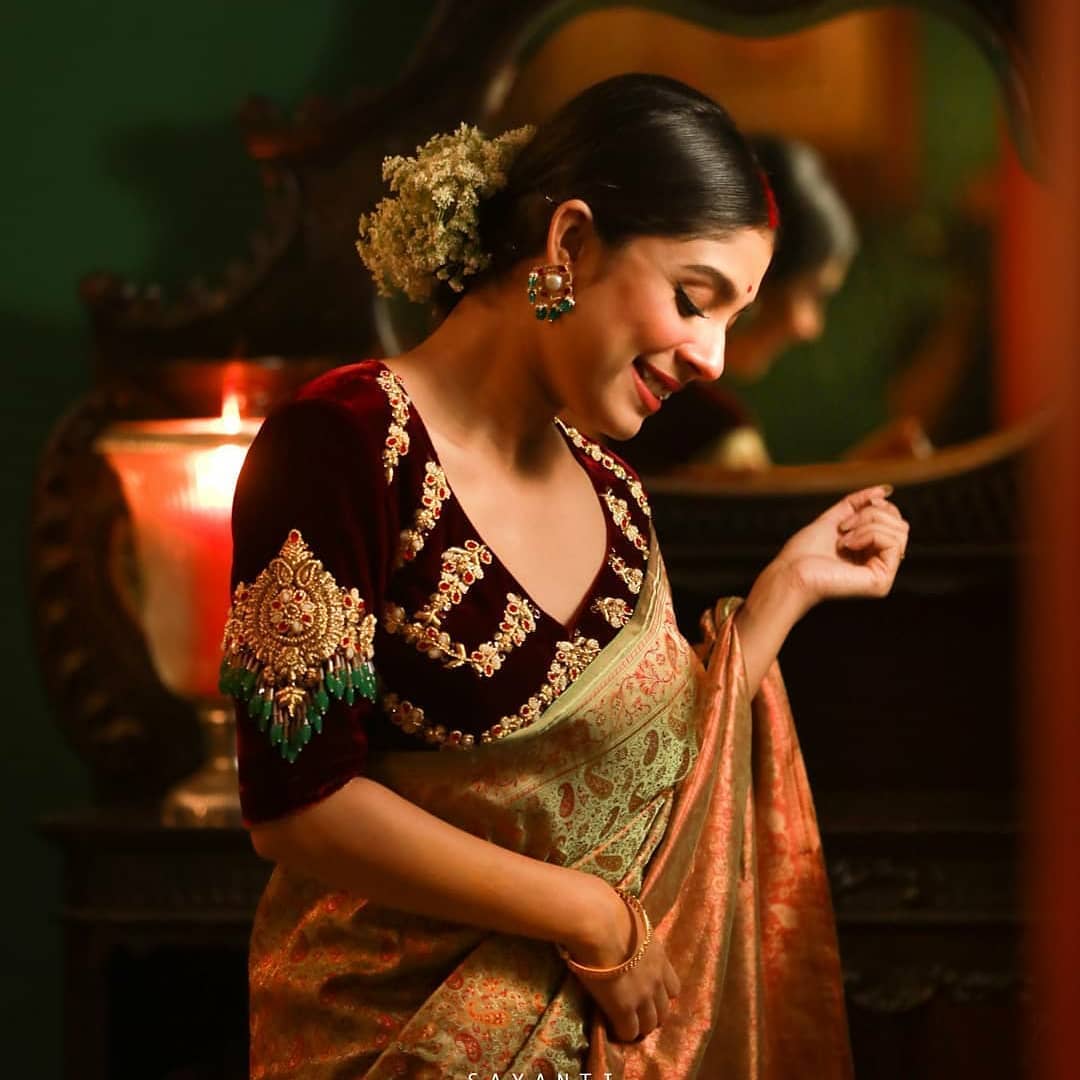 You Might Also Like: