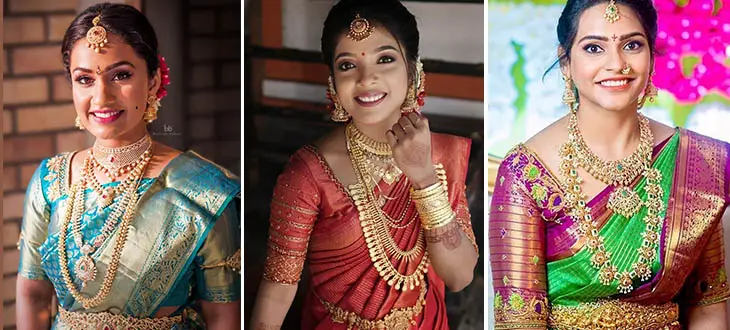 Actually pattu is a Tamil word which means silk, the pure silk made of Mulberry Silk. These Silk are luxurious Hallmark for South Indian womens. The South Indian womens wear luxurious pattu sarees for wedding as it shows the Hallmark of luxurious and elegance of the Pattu these pattu sarees actually come with gold coated silver Zari borders and Pallu each of them as a master peace and itself.
15 Latest Wedding Pattu Sarees Blouse Designs
1. Bridal Pattu Saree
The most amazing bridal traditional pattu sarees for weddings, this saree comes in dark shades of pink with self design and with golden yellow georgette border.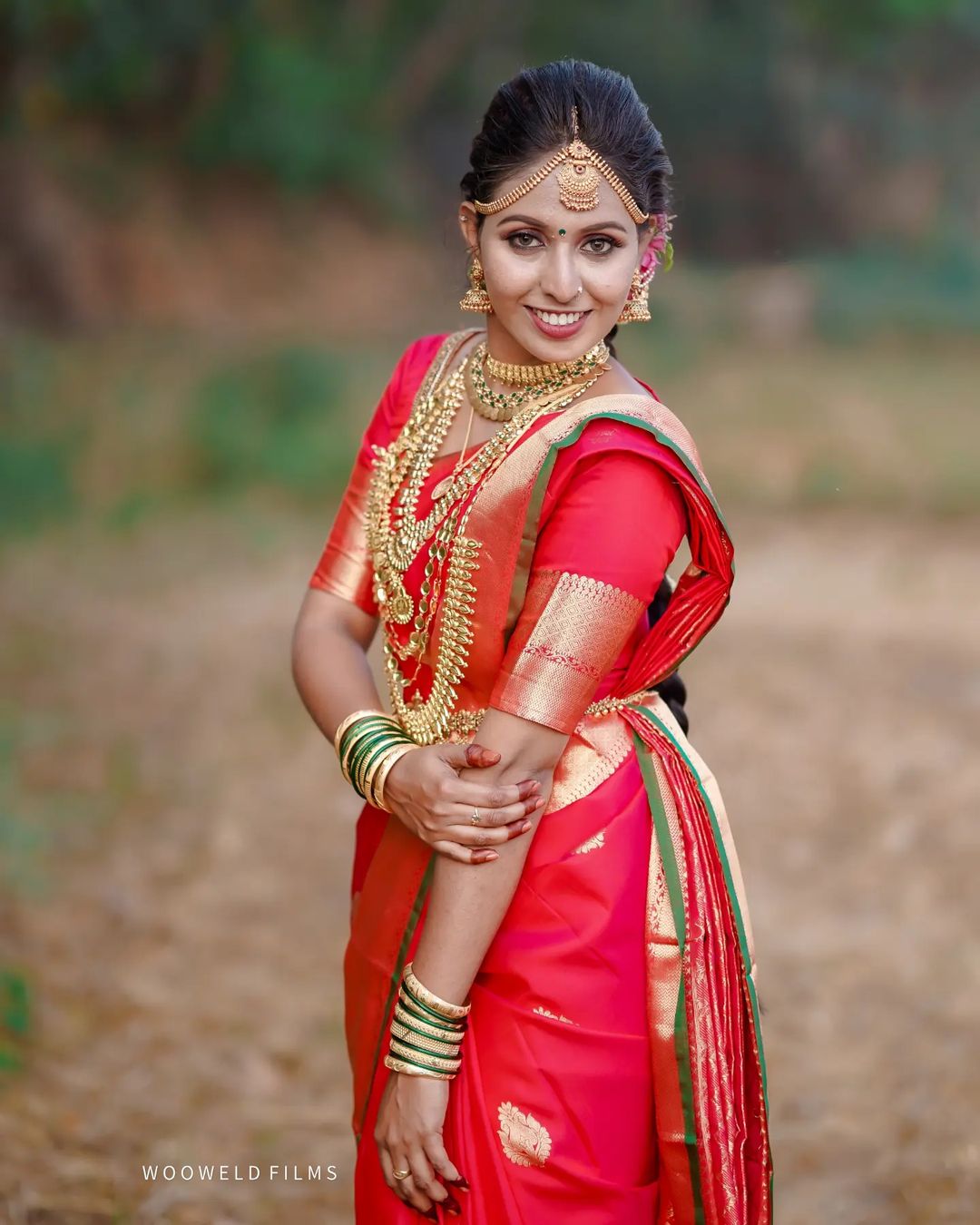 2. Bright Pink and Gold Color Combination
This saree is exclusively for brides which look so stunning. It is a bright pink with diamond pattern self design and yellow border.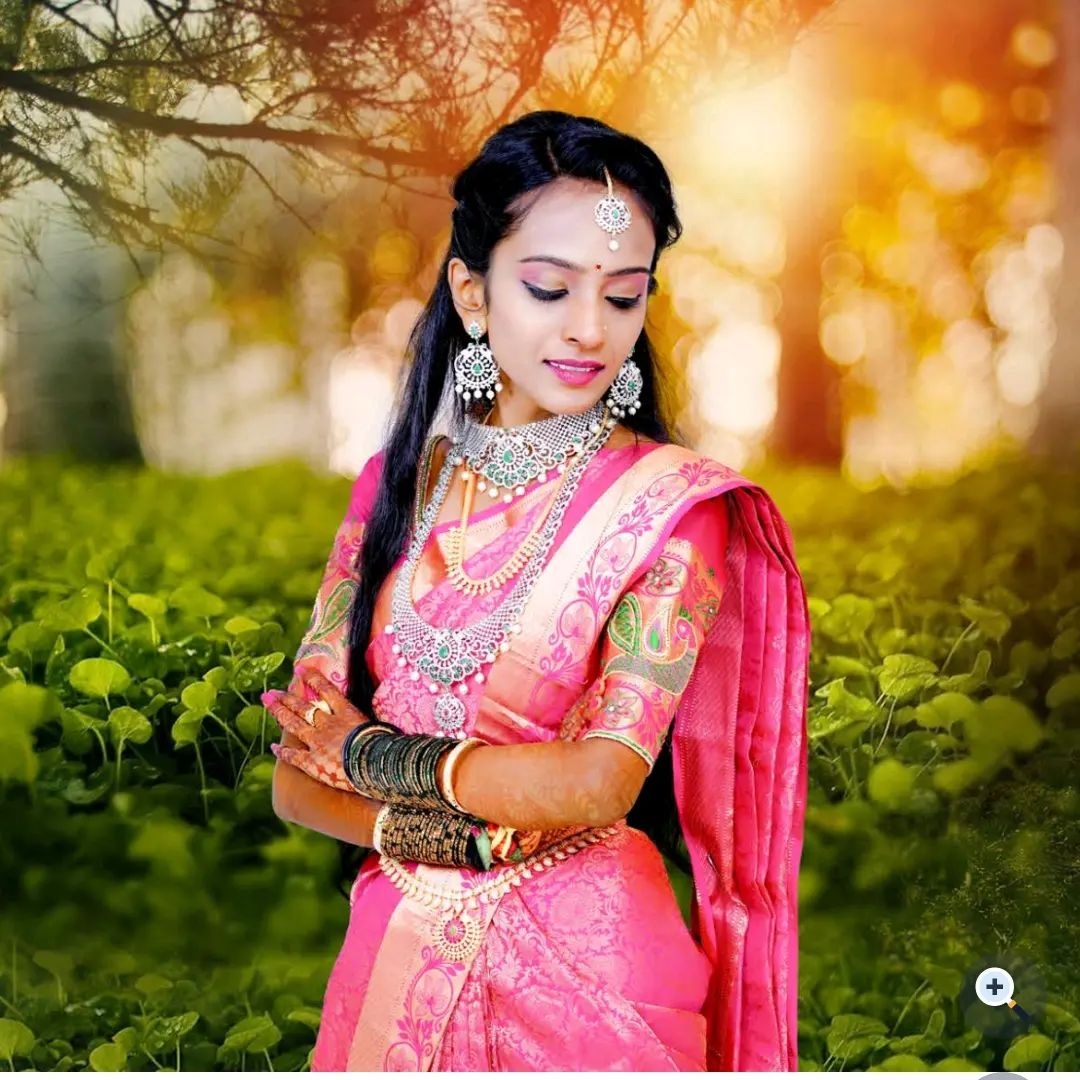 3. Puff Saree Blouse Sleeve Designs
This is the most authentic traditional pattu blouse with puffed sleeve designs. This blouse comes in a blue color with a big border.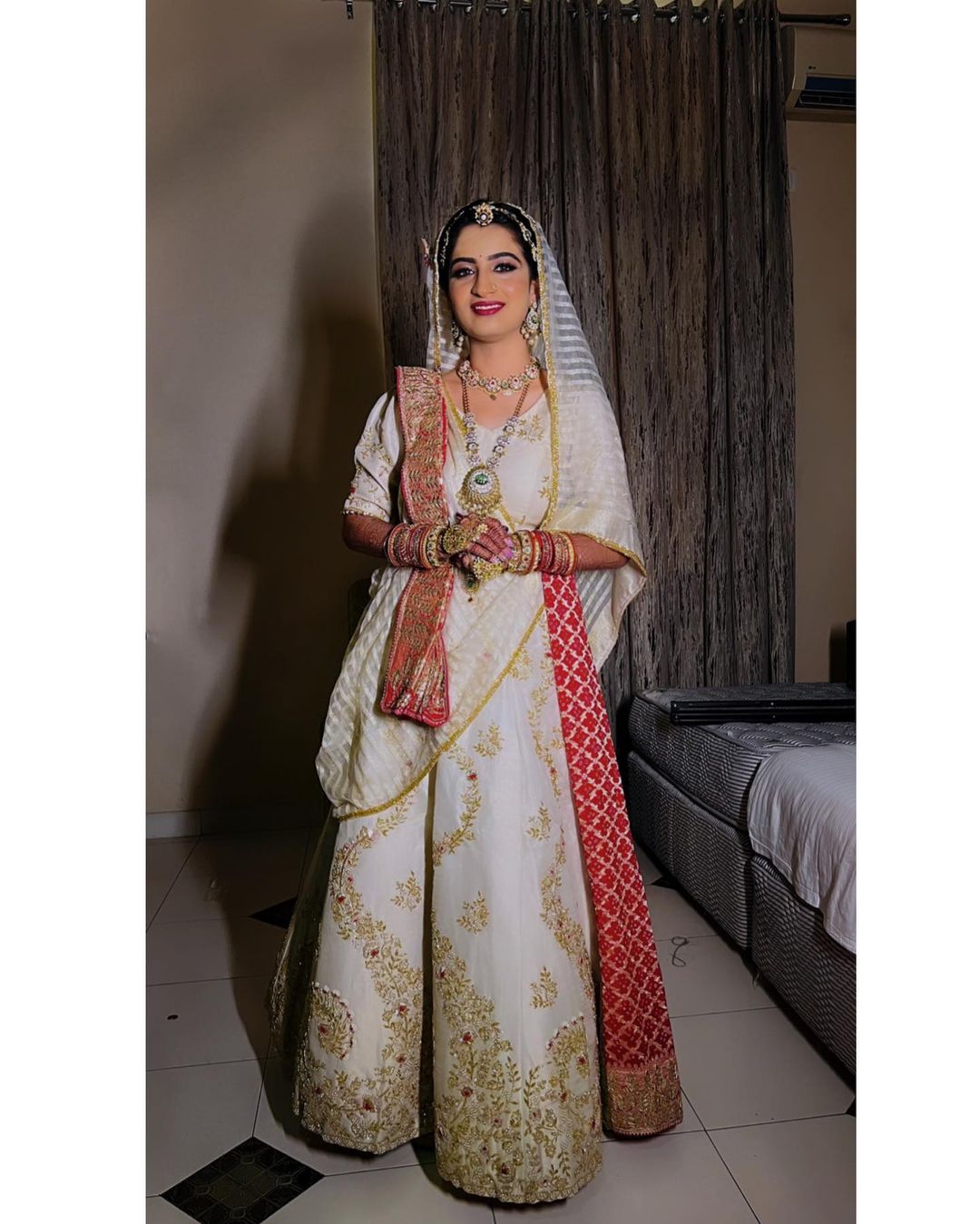 4. Bridal Pattu Saree with Embroidery Blouse
This green blouse looks so pretty with heavy embroidery work with a golden georgette border which gives a glance at the bride.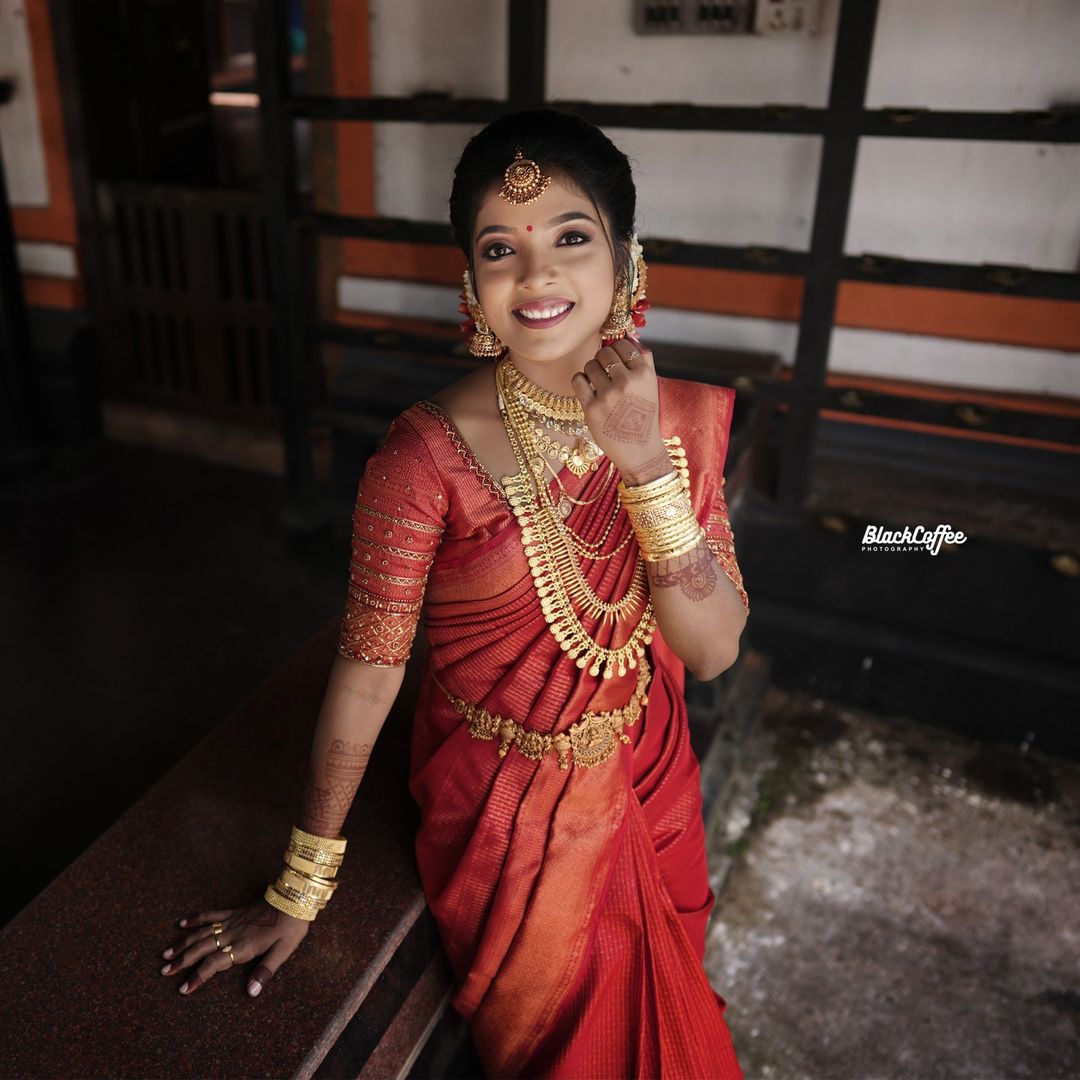 5. Saree with Elegant Cut Work Pink Blouse
The latest fashion cut work of the pink blouse comes with heavy kundan design giving the best look of tradition for brides.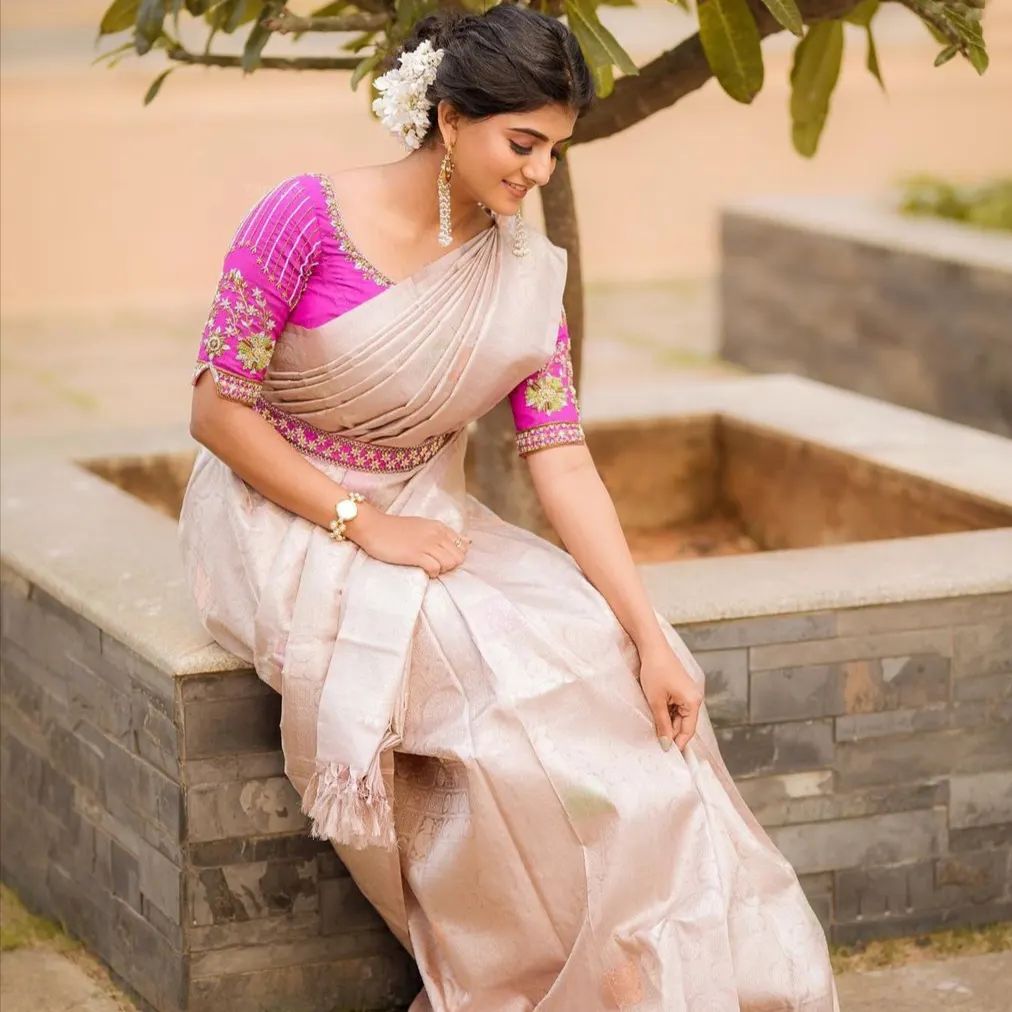 6. Pink and Yellow Kanchipuram Saree
Kanchipuram traditional pattu saree is very rich in texture, which comes in a yellow saree with self design and pink border.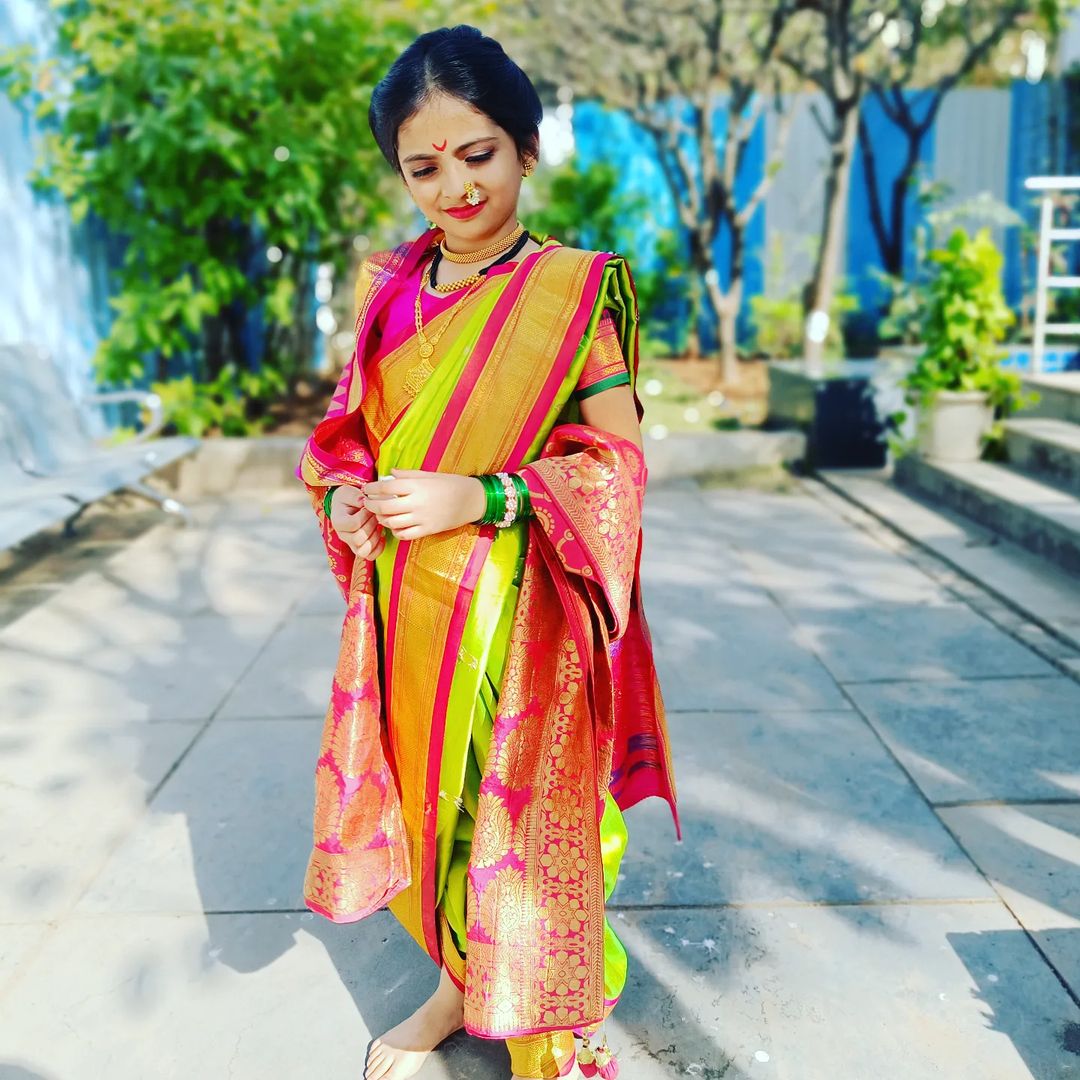 7. Neem Green Pattu Saree and Magenta
Beautiful blouse with a magenta and neem green combination will be the best choice for a wedding occasion.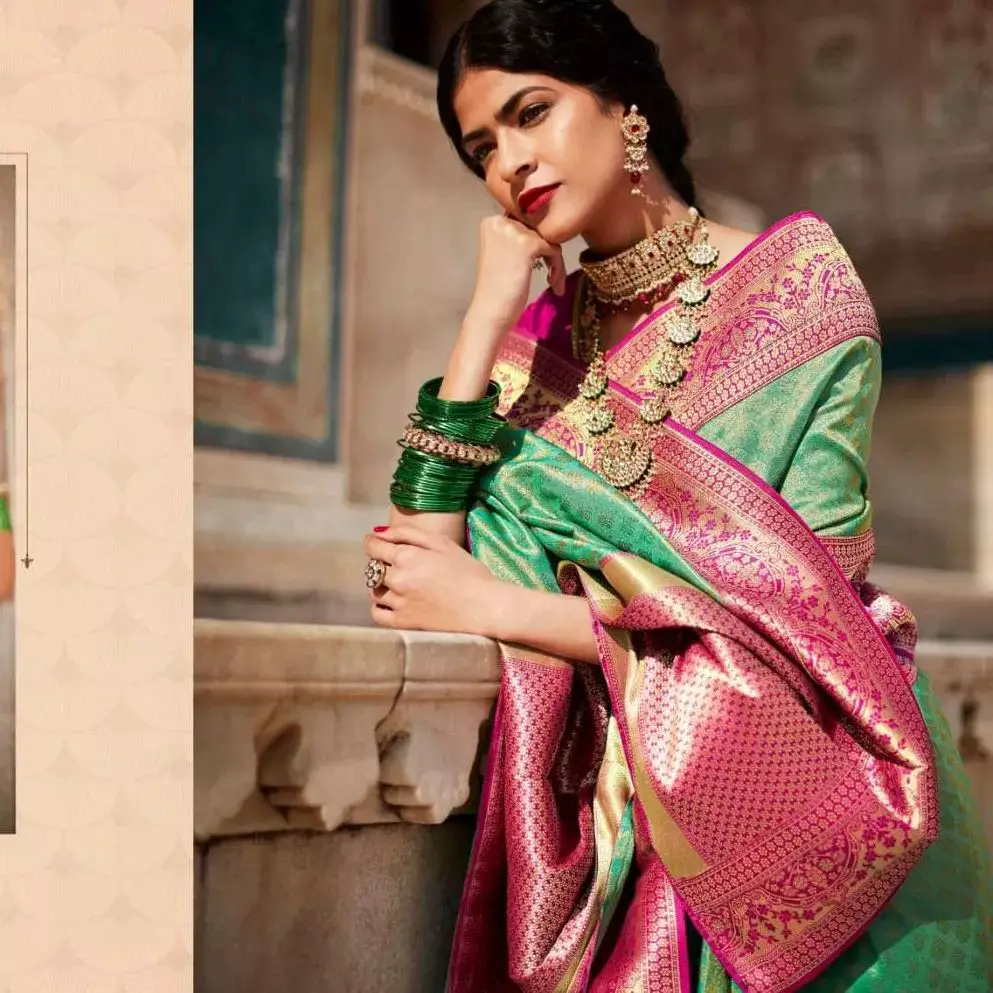 8. Banaras Pattu Saree with Mirror Work Blouse
Out of all Banaras pattu is the best selection for wedding and it also has mirror work along with gota Patti pattern on the blouse.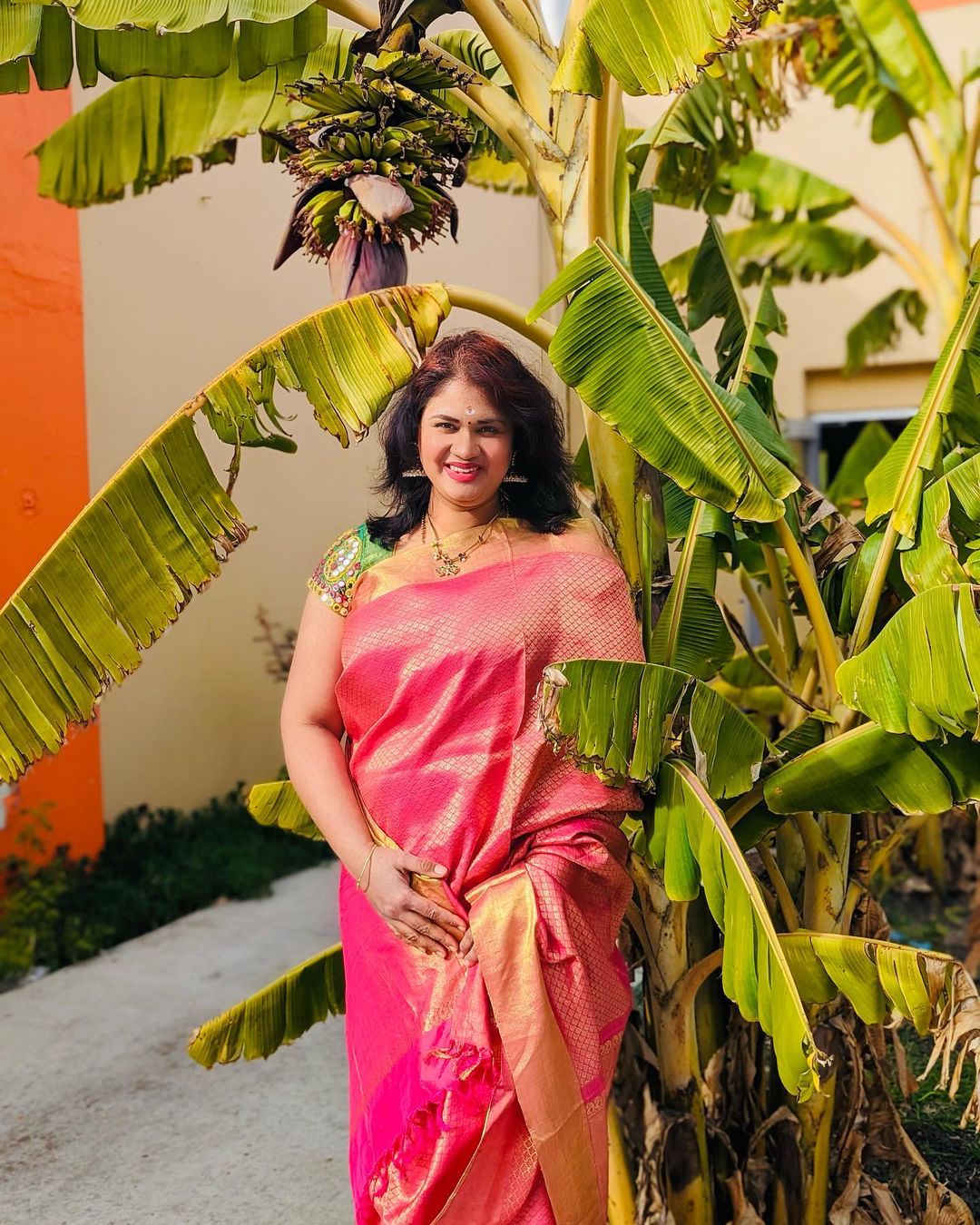 9. Pink and Gold Kanchipuram Silk Pattu Saree
This kanchipuram pattu saree comes in pink and gold border sequence along with a blouse having heavy Kundan and resham work on it.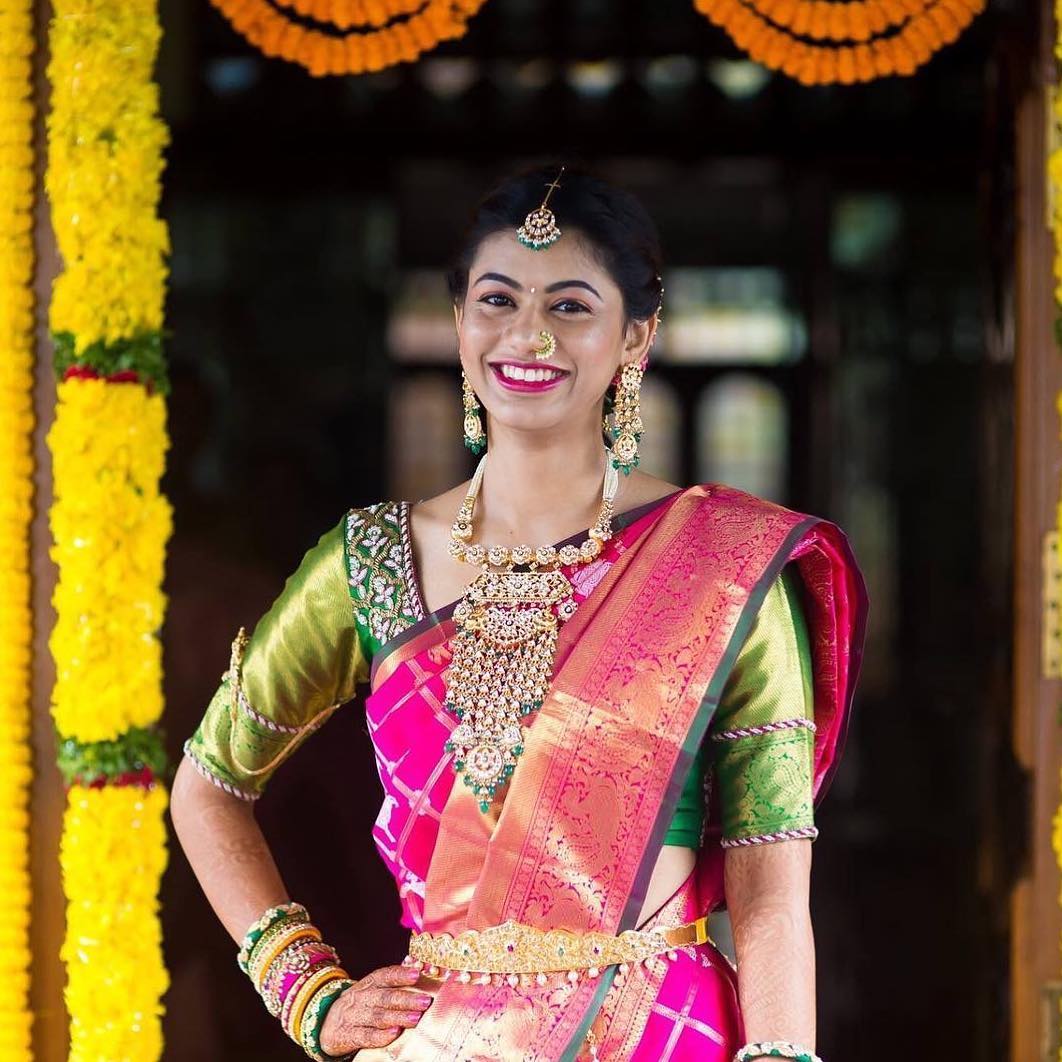 10.Traditional Bridal Silk Saree
The South Indian traditional bridal saree comes with a beautiful self design white saree with a golden border and red blouse with embroidery work.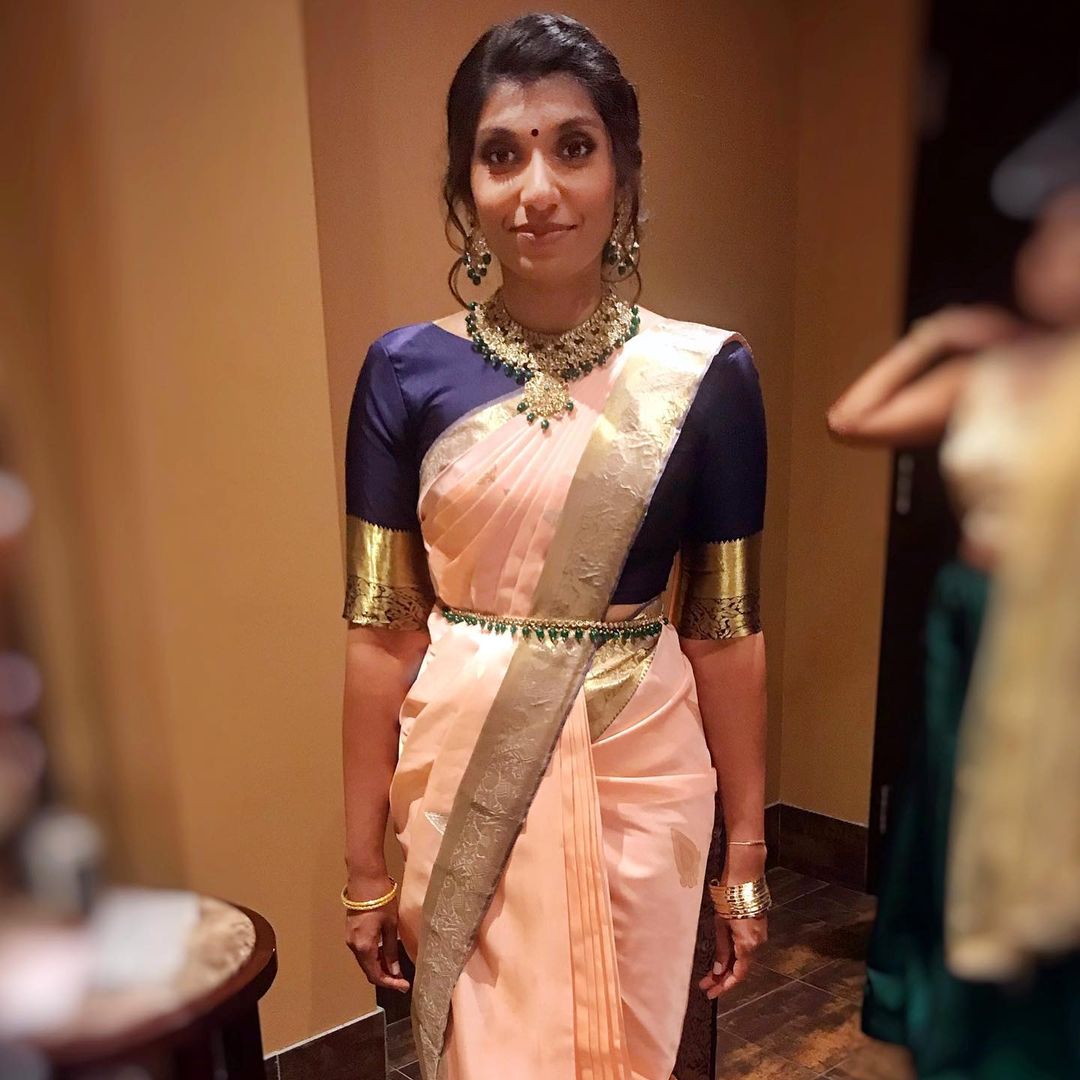 11. White Uppada Pattu Saree
Uppada sarees are trending these days for marriage occasions in all of south india. It comes in white gold and pink blend which is so attractive.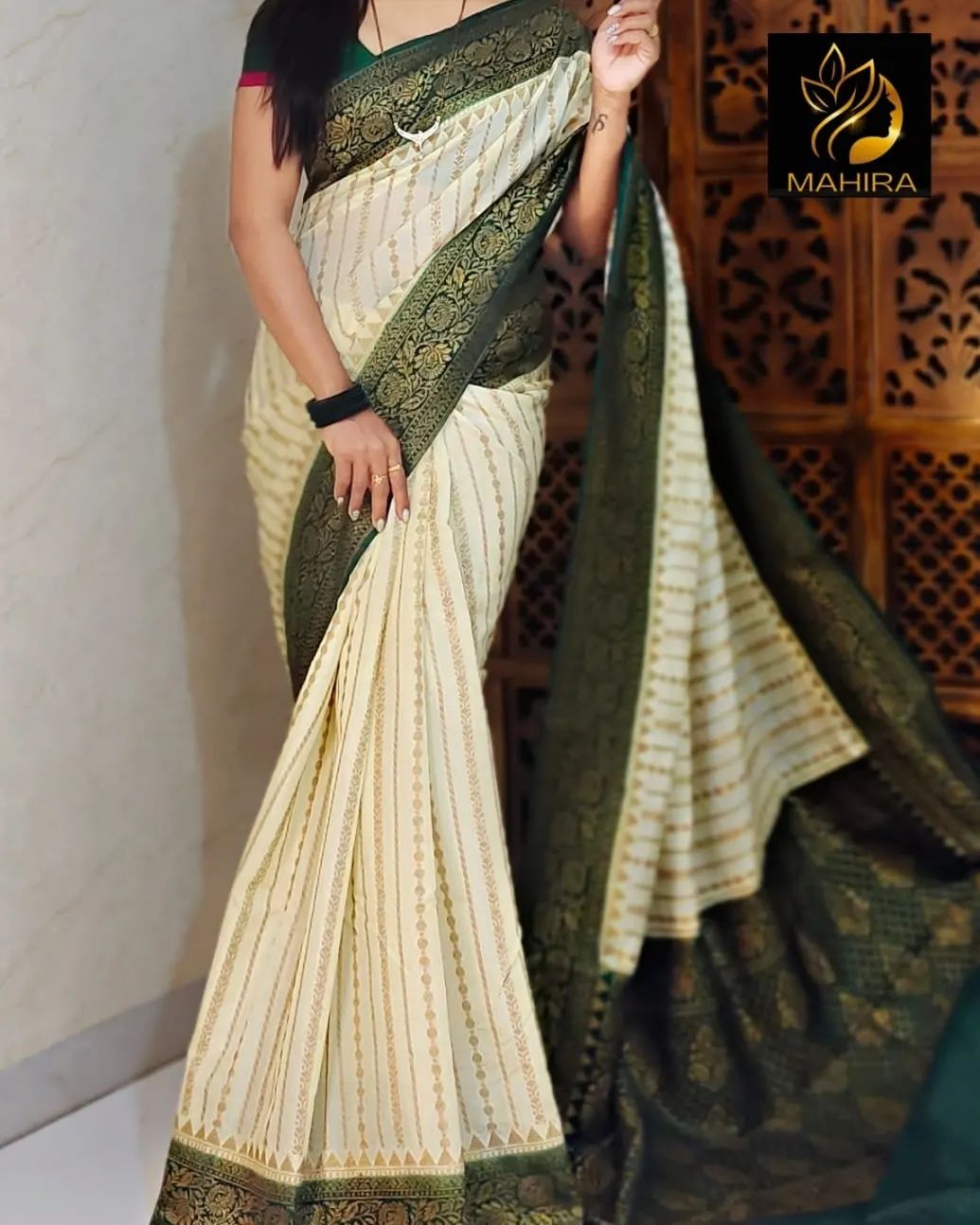 12. Uppada Pattu Saree with Heavy Diamond Jewellery
This Uppada Saree with heavy diamond jewelry matching the collection is so pretty for brides. This saree comes with white gold and pink border.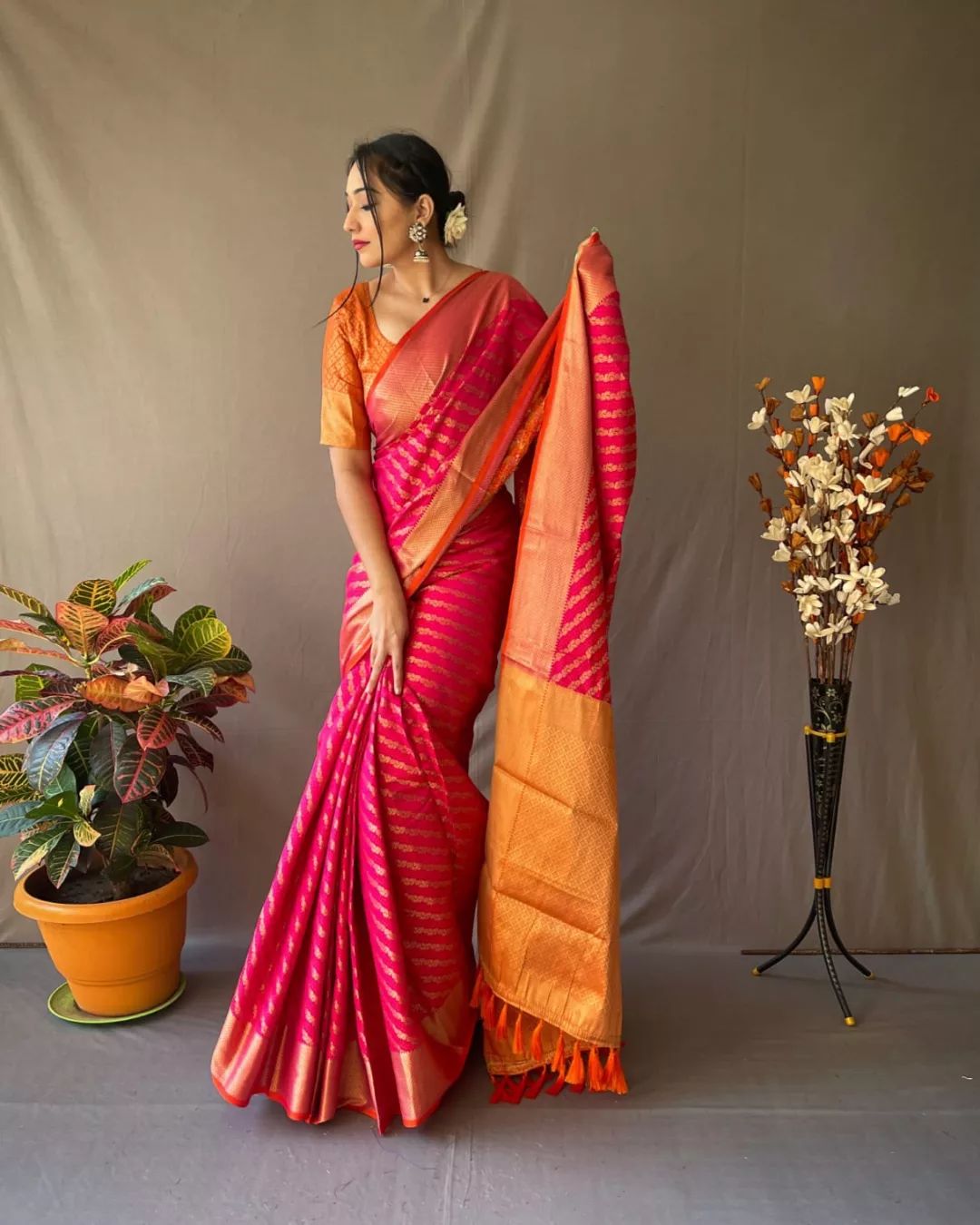 13. Green Saree with Maroon Color Border Designer Pattu Saree
Green saree with a self design pattern maroon color border designer pattu saree also has originally weaved hands and gota patti work on blouses.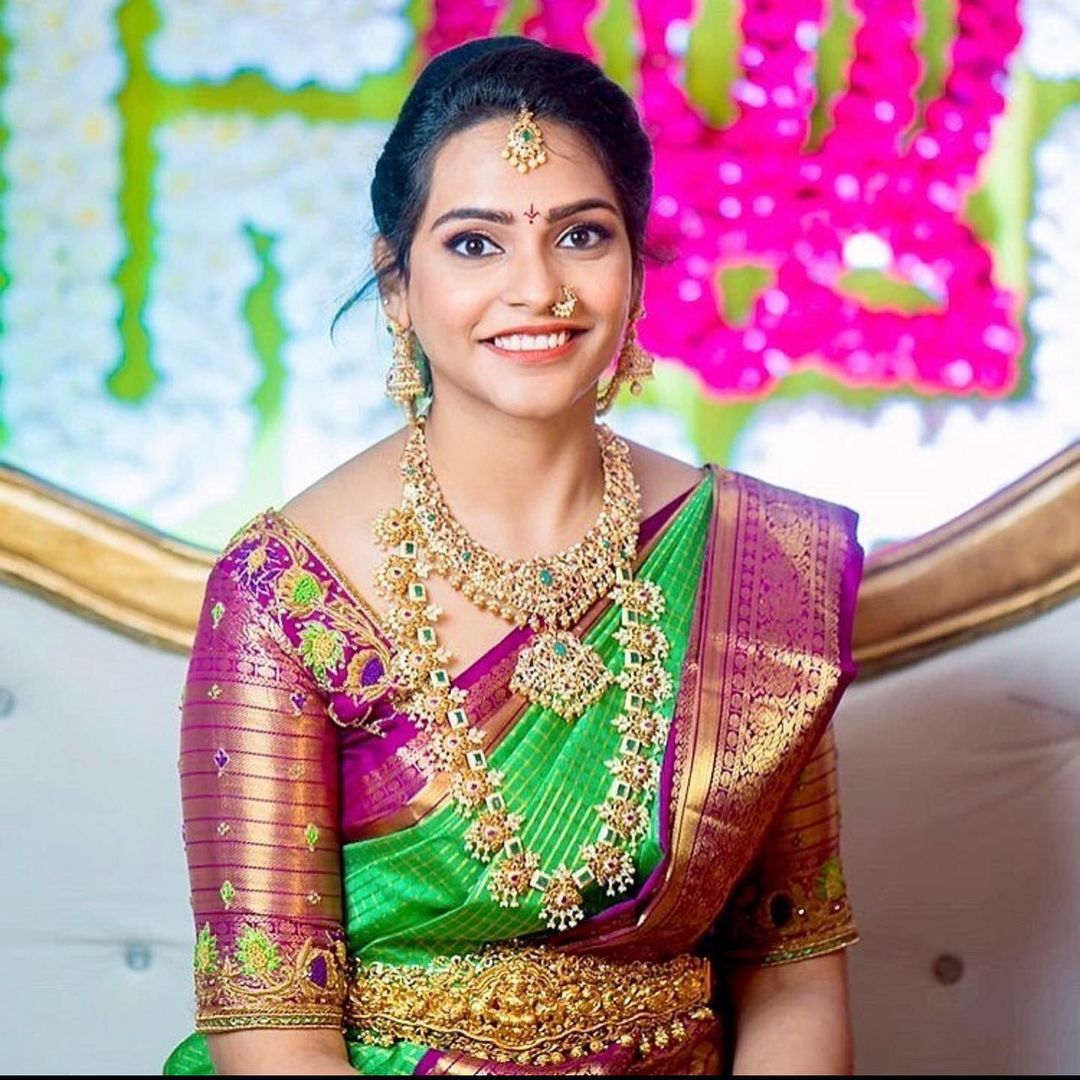 14. Bluish Green Running Color Pattu Saree
Bluish green running color pattu saree with flower pattern self design along with golden border with short hand blouse of puffy sleeves is so stylish with traditional look.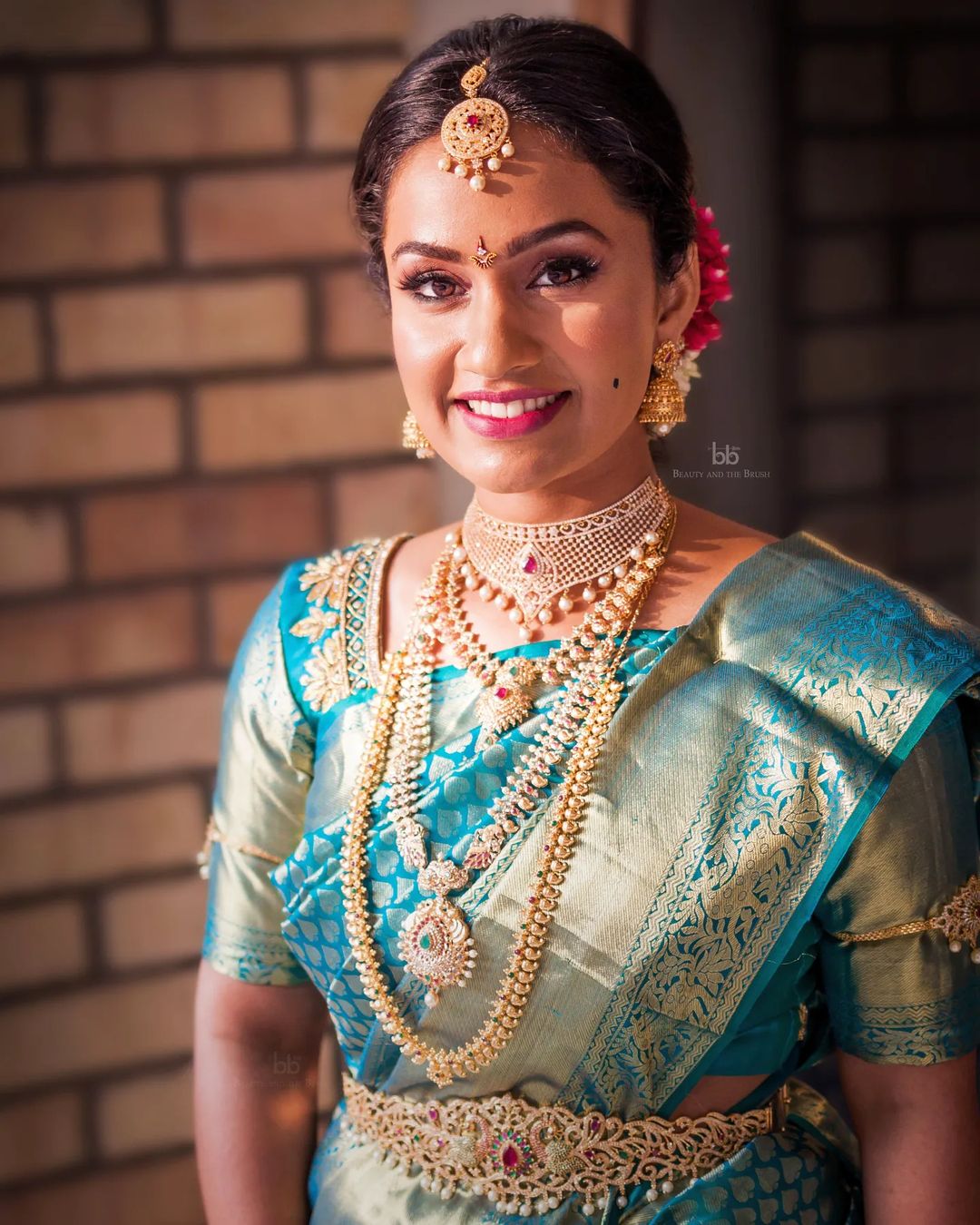 15. Kanchipuram Yellow Pattu Saree
The kanchipuram yellow pattu saree with pink border is the best for wedding occasions. This saree comes with a beautiful pink kundan work blouse.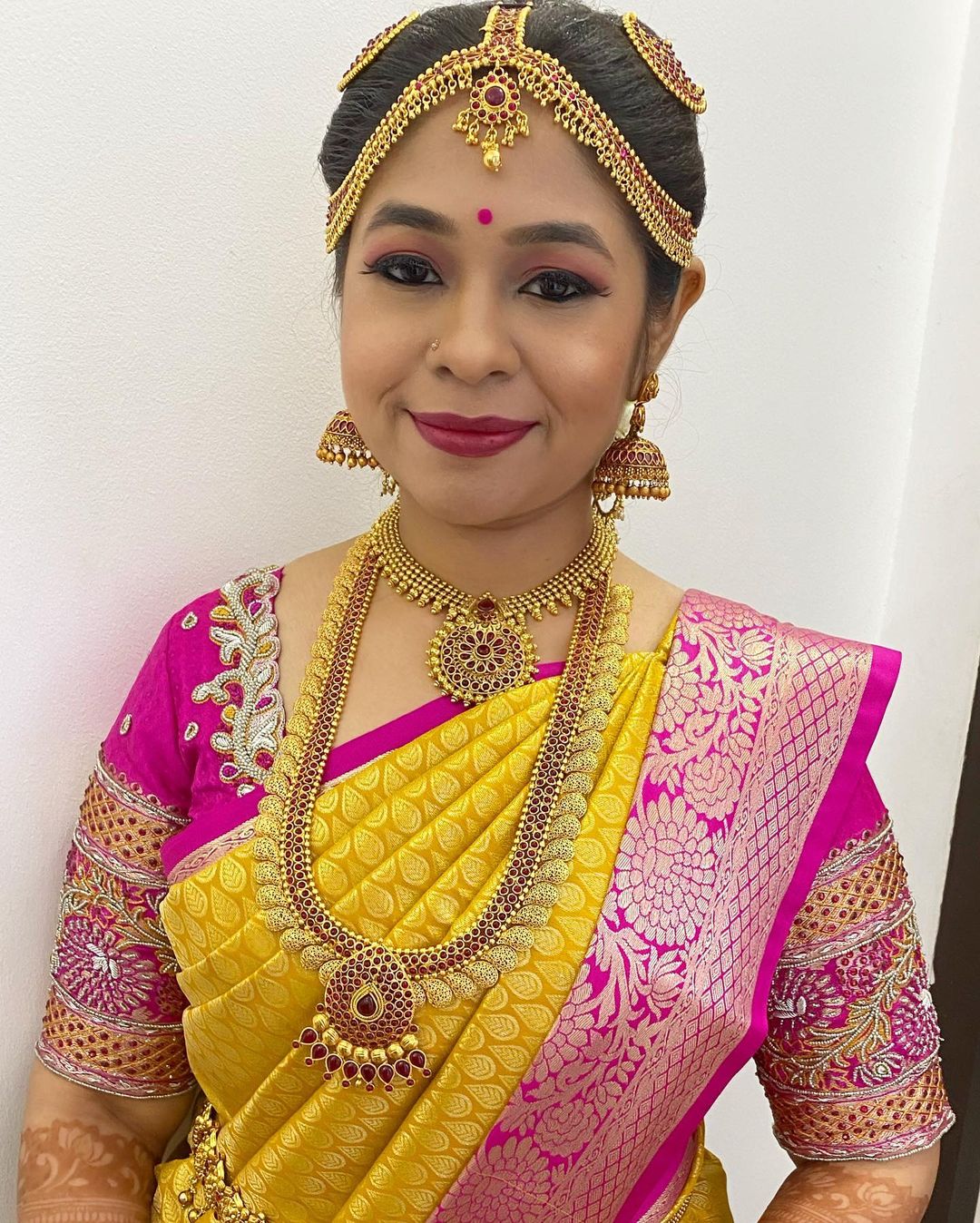 You Might Also Like:
Images: 1,2,3,4,5,6,7,8,9,10,11,12,13,14,15