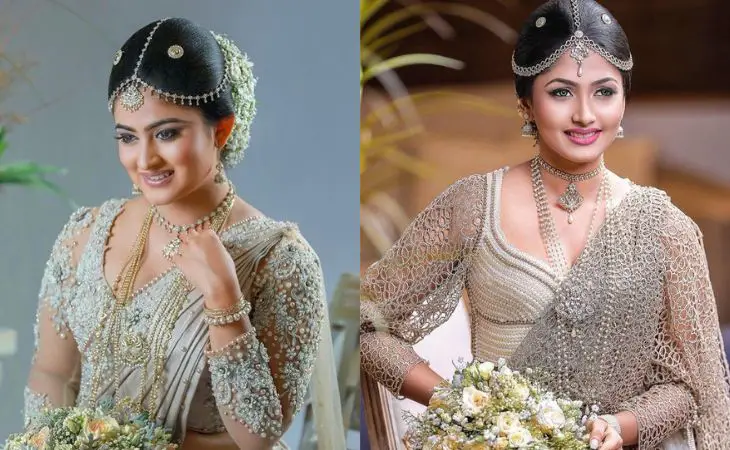 Sri Lankan brides have a unique and gorgeous eye-catching eastern tradition. Sarees that they wear are called kandyan saree and the blouses are the most attractive part which is heavily embroidered with Beads, pearls, stones and sequins. The embroidered work generally comes with gold, silver and metallic embroidery and the sleeves also come in full or a half length with Puffy feathers which look like Royal costumes. So let's look into some of the srilankan bridal blouses.
15 Gorgeous Pics Of Sri Lankan Wedding Saree Blouse Designs
1. Kundan And Stoned Designer Netted Blouse With Full Sleeves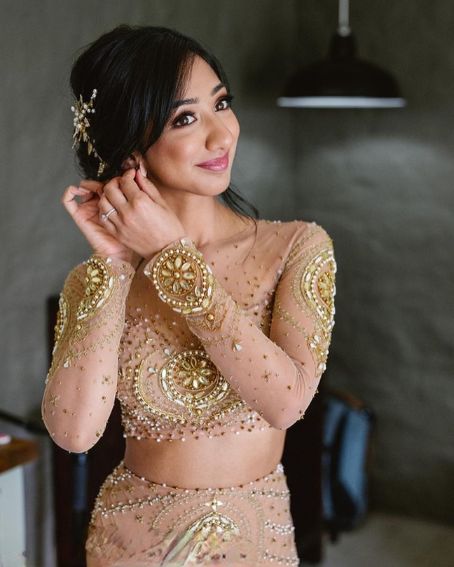 Here comes a beautiful sri lankan wedding blouse with a wonderful pattern design with full sleeves. This is a netted fabric decorated with kundan and golden threading heavy design
[ Read: Best Pics of Rajasthani Mirror Work Blouse Designs ]
2. Stone Embellished Lace Material Elbow Length Sleeves Blouse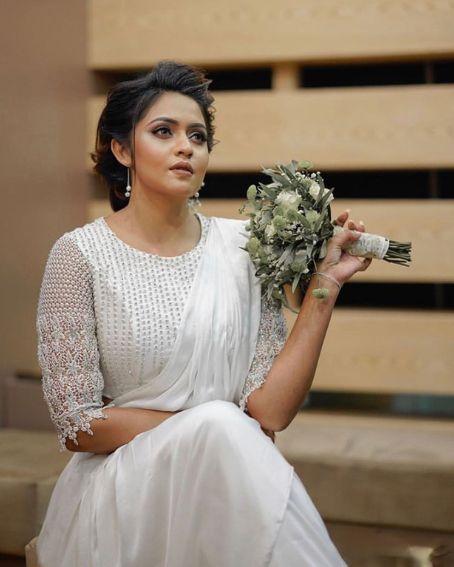 This is a gorgeous sri lankan wedding blouse decorated with stoned work and lace material fabric elbow length hand sleeves. This also has a floral pattern lace material fabric which looks gorgeous.
[ Read: Gorgeous Pics of Red Saree Blouse Designs ]
3. Back Button Red Color Stoned Short Sleeves Blouse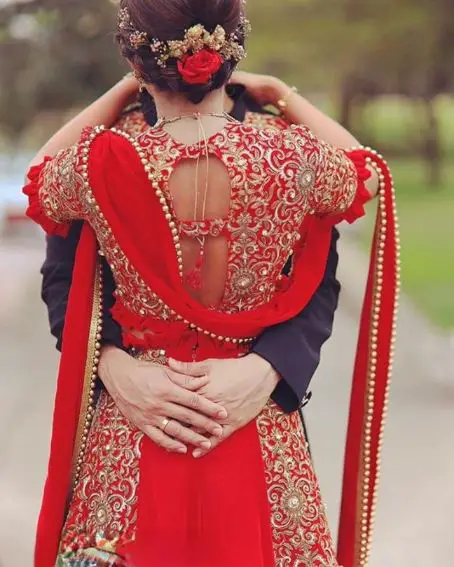 Beautiful srilankan bride appears in a red coloured back button stoned blouse which has short sleeves patterns which makes everyone look at this gorgeous bride.
[ Read: Best Fashion Trendy Blouse Designs for Chaniya Choli ]
4. Manacles Pattern Bridal Designer Blouse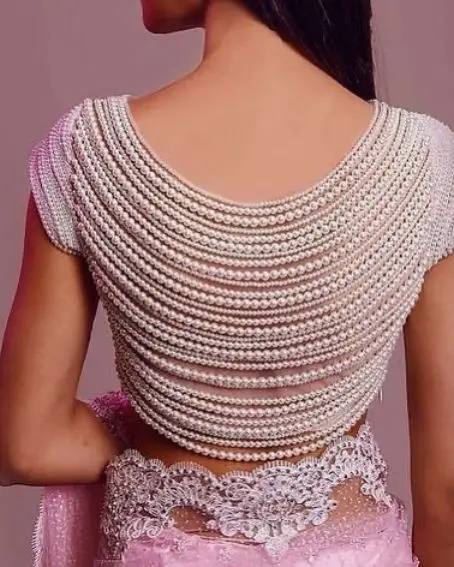 This is a unique pattern of blouse decorated with manacles splitted in a multi layered white beaded patterned blouse which makes the most of attention grabbing on a pink saree.
[ Read: 25 Latest Lehenga Sarees with Blouse Designs ]
5. White Floral Patch On Net Material Sri Lankan Wedding Blouse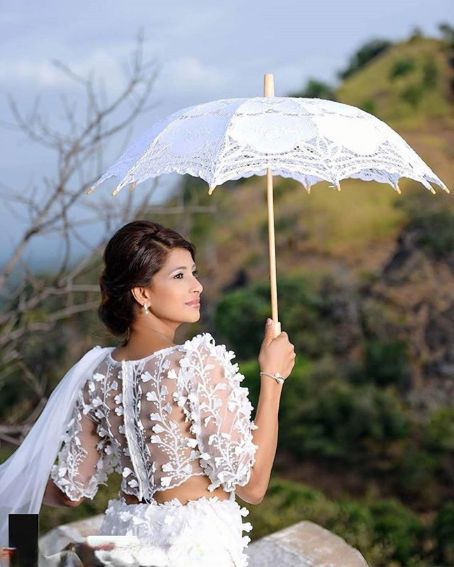 Srilankan wedding blouses are with unique patterns and designs. This blouse is  designed with white floral patch work on a netted blouse and comes with a back hooked.
[ Read: Latest Blouse Designs Catalogue For Net Sarees ]
6. Beautiful Srilankan Bride With Puffed Threenforth Sleeves Blouse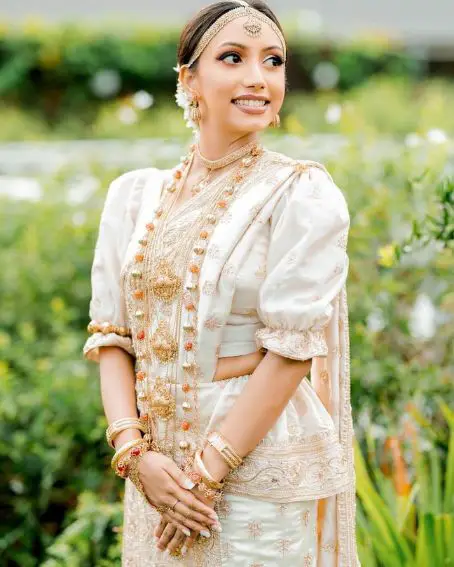 This Sri lankan wedding blouse looks alluring with puffed three fourth sleeves. The bride looks dazzling with her cute appearance.
7. Peach Color Kutch Work Wedding Blouse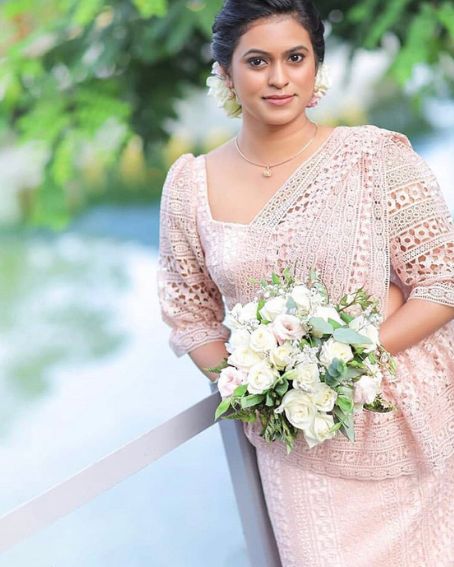 Her charchiming wedding appearance gives a jaw dropping reaction by looking at her peach color saree with kutch work embroidery pattern three fourth sleeve blouse.
[ Read: 20 Best Hand Kutch Work Blouse Designs ]
8. Bridal Beaded And Netted Puffed And Loose Full Sleeves Blouse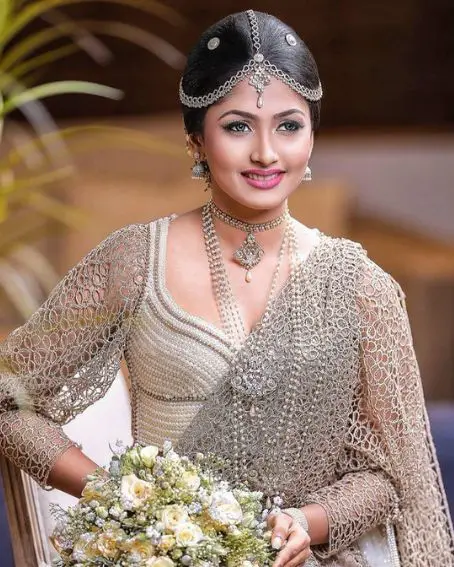 Pretty and lovely srilankan bride is dressed up with beautiful netted saree blouse,  decorated with beads and the sleeves are puffed full hands.
9. Elbow Length White Embroidery Wedding Blouse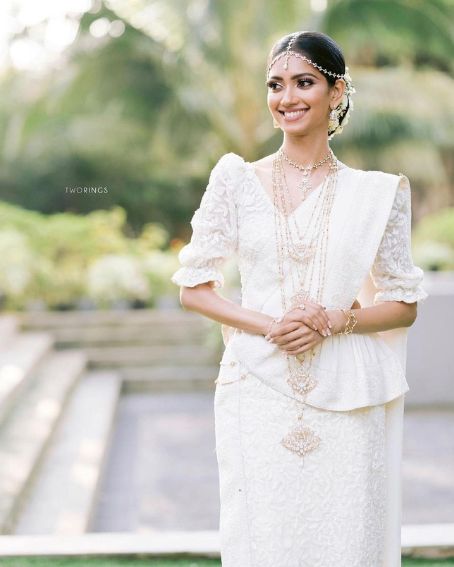 Srilankan wedding blouse comes in white thread embroidery work on white fabric. This beautiful blouse has puffed and elbow length sleeves that look amazing.
10. Gorgeous Wedding Blouse With Full Sleeves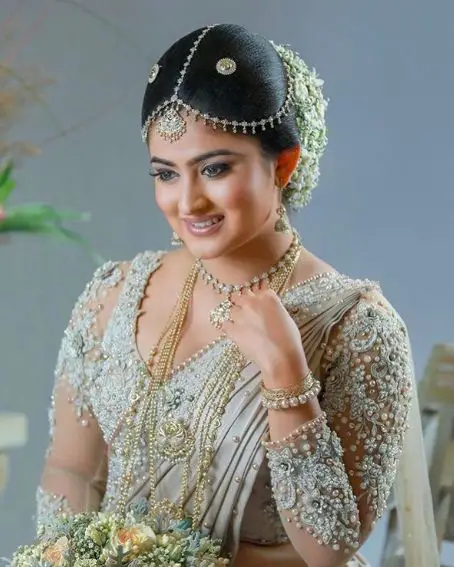 The gorgeous bride is with a beautiful wedding saree and blouse. The blouse is with netted fabric which is decorated with stones and kundans on shoulders and hands which looks great on gray saree
11. Puffed Sleeves Srilankan Bridal Blouse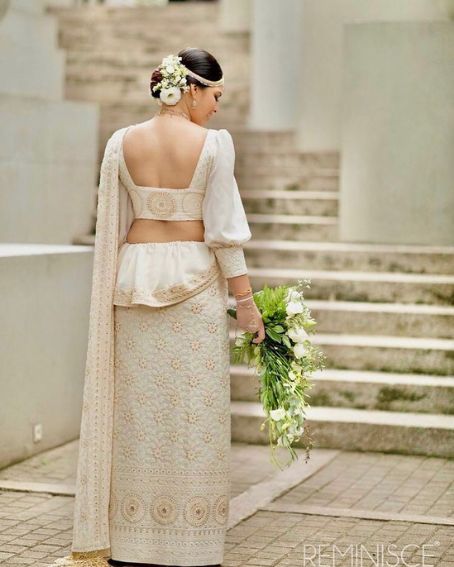 This is an attractive wedding blouse of a Sri lankan bride which is in white fabric, The sleeves come in different  puffs and cuffs, three fourths sleeve length blouses with back square neck.
12. White Attractive Design With Short Sleeves Blouse With Joining Chains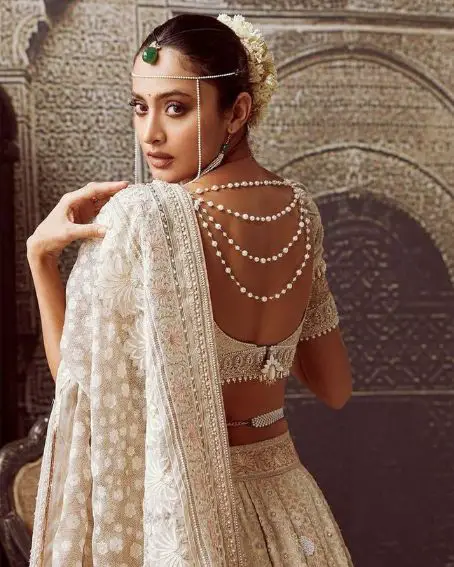 This attractive wedding blouse with stone and kundan embroidery on  white fabric with back hook and short sleeves blouse. and the most attractive part is decorated with a beaded chain.
13. Simple And Sweet Full Hands Sleeves Bridal Blouse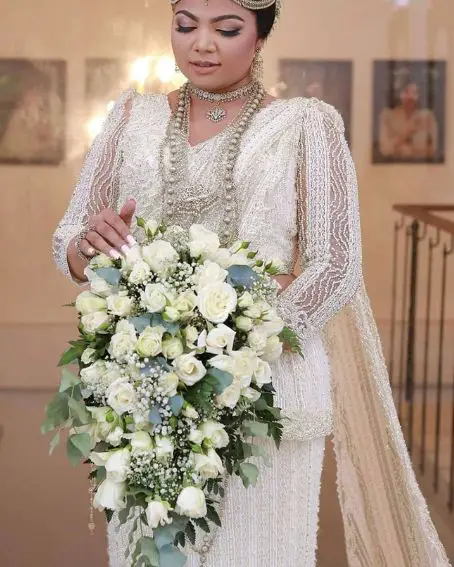 This is a simple and sweet looking Sri lankan bridal blouse that comes in full hand sleeves. This blouse is decorated with white pearls on net fabric that looks amazing in weddings.
14. Wedding Blouse With Backless And Three Fourth Sleeves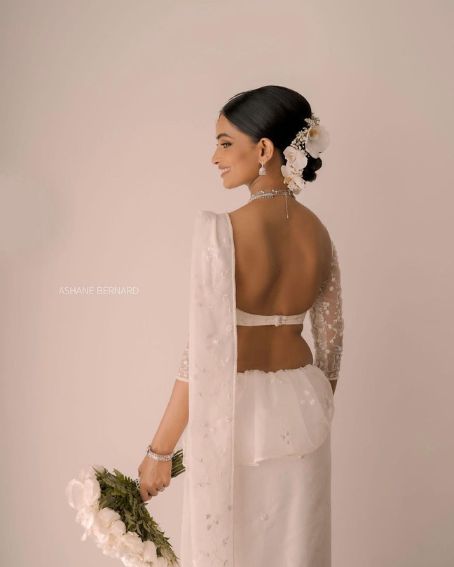 The trendy sri lanjkan wedding blouse comes with backless with three fourth sleeves. The blouse backless is with embroidered work that looks gorgeous with quarter sleeves.
15. White Lace Embroidery On Net Blouse With Three Fourth Sleeves Blouse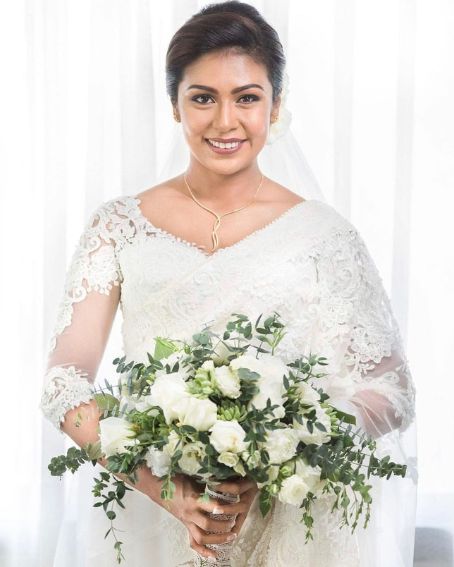 This is a white plain fabric srilankan bridal blouse which is a lace embroidery pattern on a net blouse with three fourths hands blouse looks amazing with the bridal attire
You Might Also Like: