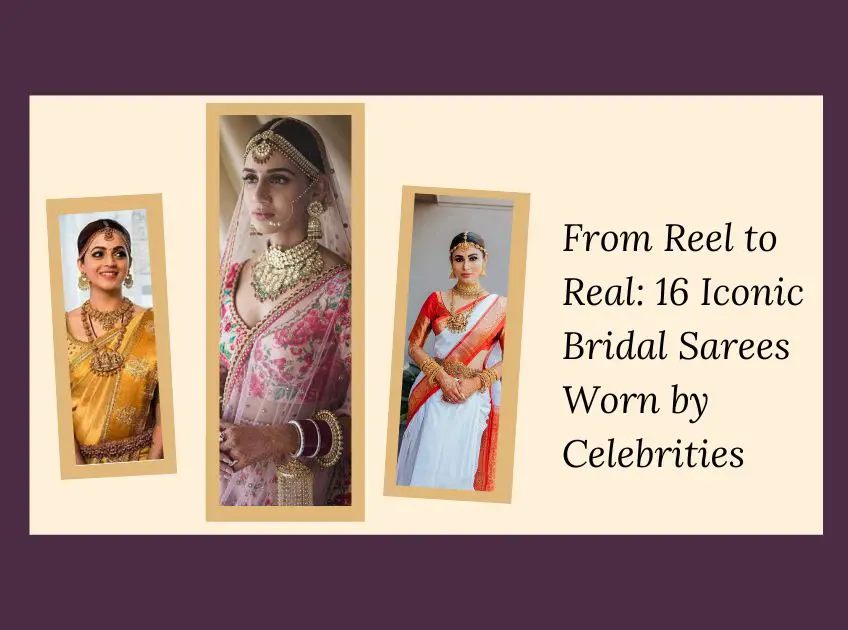 Celebrities wield significant influence in shaping fashion trends, and their bridal wear choices often serve as iconic inspirations for brides globally. Among the most beloved and timeless selections is the saree, donned by renowned actresses on their wedding days. These sarees not only represent tradition and culture but also exude individual style and elegance, leaving an indelible mark on the realm of bridal fashion.
From Reel to Real: 16 Iconic Bridal Sarees Worn by Celebrities
1. Parineeti Chopra's Beige Wedding Dress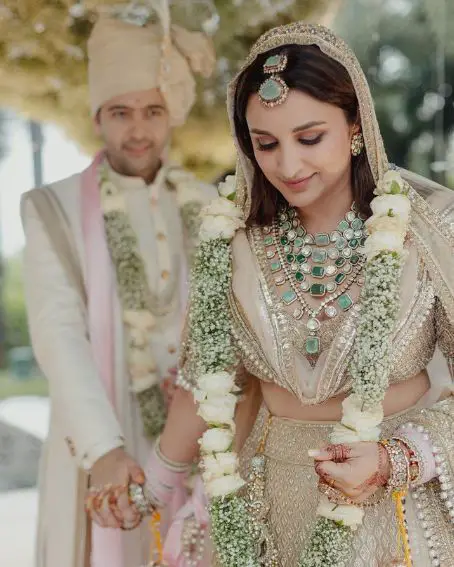 Parineeti's beige wedding attire exudes sophistication and charm. Her choice of a neutral shade emphasized simplicity and classic style on her special day.
2. Katrina Kaif's Pink Floral Wedding Saree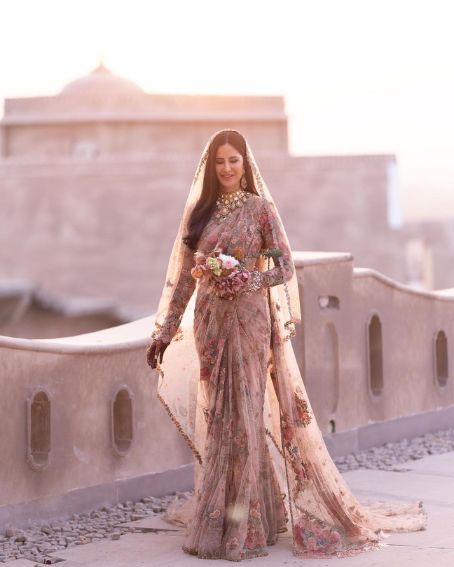 Katrina looked resplendent in a pink floral wedding saree, combining tradition with a touch of modernity. Her ensemble reflected grace and femininity.
3. Deepika Padukone's Maroon Tulle Saree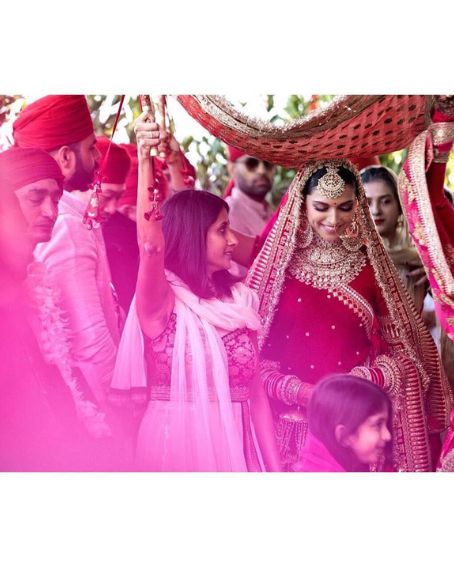 Deepika's maroon tulle-embroidered wedding saree, coupled with an overhead mask, portrayed an enchanting and mysterious bridal look, redefining traditional wedding attire.
4. Kiara Advani's Pink Wedding Dress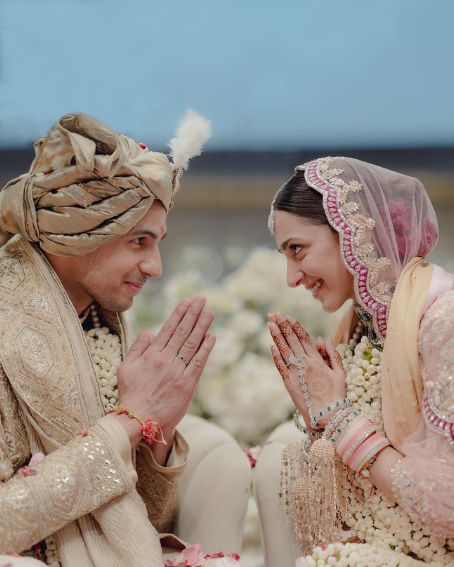 Kiara's pink wedding dress radiated softness and romance, showcasing her beauty and style on her special day with a touch of modern elegance.
5. Nayanthara's Red Embroidered Wedding Saree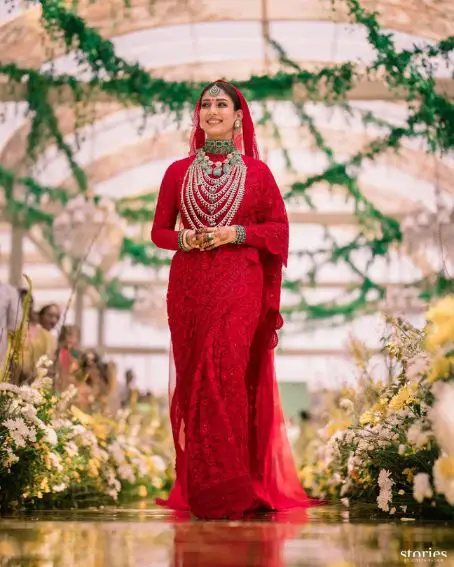 Nayanthara's red saree with intricate embroidery and cutwork border symbolized traditional opulence, making her a stunning bride.
6. Sanjana Sanghi's Pink Wedding Dress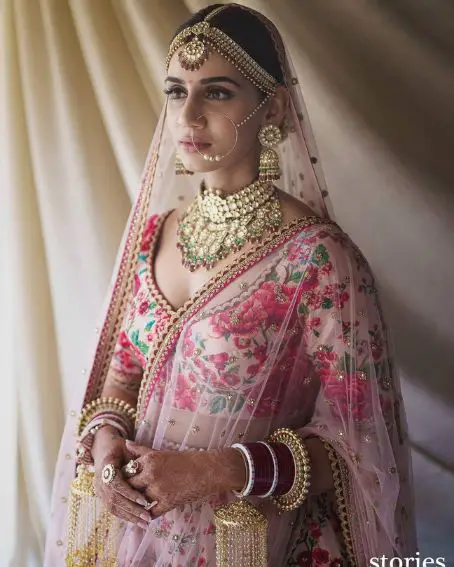 Sanjana's pink wedding dress portrayed youthful charm and vibrancy. Her choice of attire highlighted her joy and celebration of love.
7. Kajal Aggarwal's Wedding Dress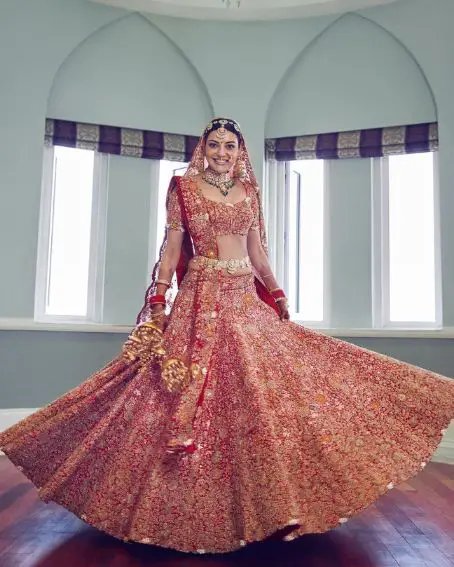 Kajal Aggarwal's wedding dress reflected her unique style and grace, making her a timeless bride with a touch of elegance.
8. Alia Bhatt's Ivory and Gold Saree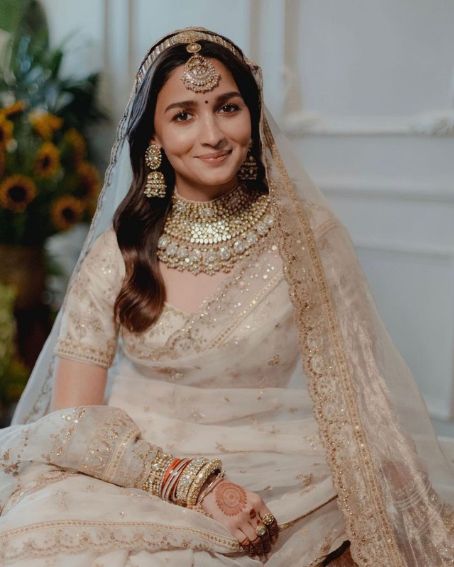 Alia's ivory and gold saree ensemble showcased her beauty and simplicity, making her a radiant and ethereal bride.
9. Priyanka Chopra's Wedding Dress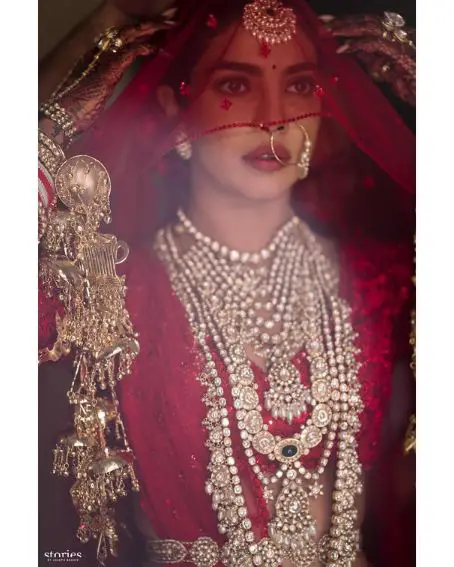 Priyanka Chopra's wedding dress exuded royalty and grandeur. Her choice of attire was a testament to her glamorous and regal style.
10. Isha Ambani's Hand-Embroidered Wedding Dress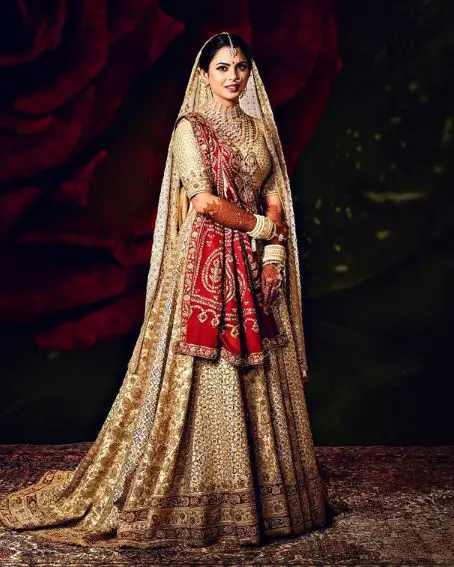 Isha Ambani's hand-embroidered wedding dress was a masterpiece, symbolizing luxury and craftsmanship, making her a stunning bride.
11. Mouni Roy's White Wedding Saree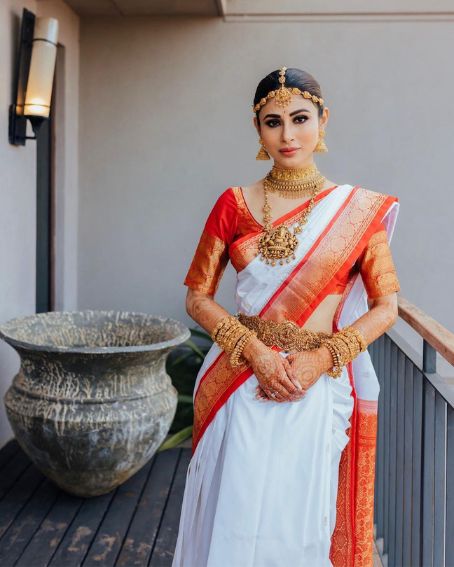 Mouni Roy looked ethereal in her white wedding saree with a red blouse, showcasing purity and elegance on her special day.
12. Genelia D'Souza's Wedding Look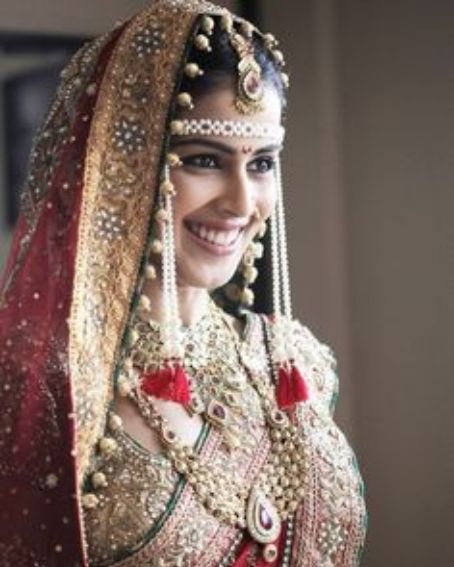 Genelia D'Souza's wedding look was a blend of traditional charm and modern elegance, reflecting her vivacious personality.
13. Actress Ankita Lokhande's Wedding Look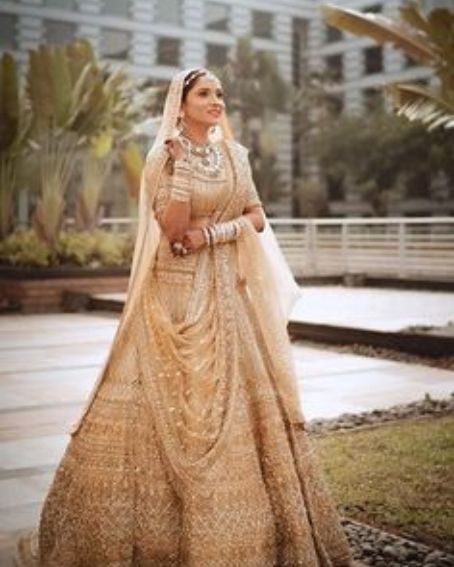 Ankita Lokhande's wedding look was a celebration of love and tradition, radiating happiness and joy on her big day.
14. Yami Gautam's Red Wedding Saree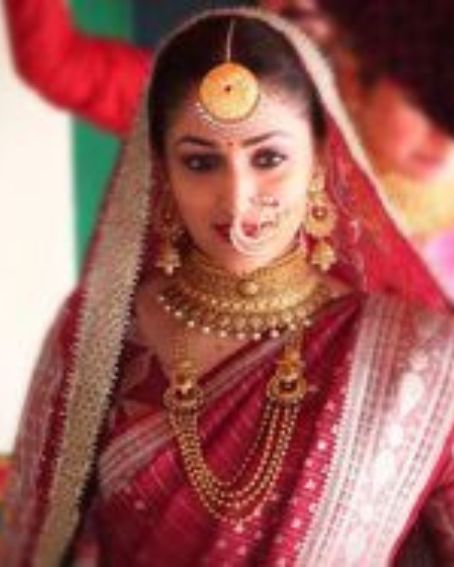 Yami Gautam's red saree with a matching dupatta portrayed traditional richness and grace, making her a stunning bride.
15. Bhavana's Antique Gold Kanjivaram Saree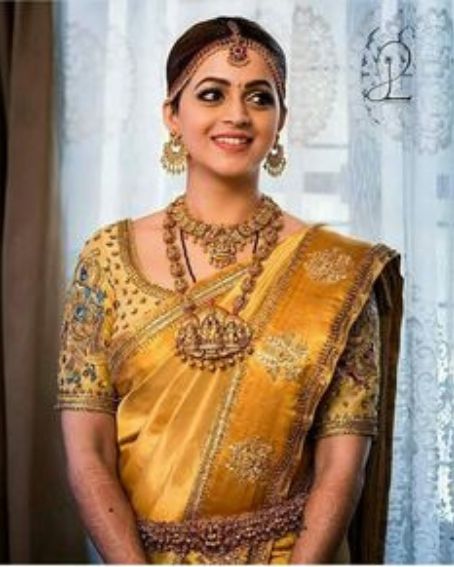 Bhavana's antique gold Kanjivaram saree showcased timeless South Indian elegance, reflecting heritage and opulence on her wedding day.
16. Anushka Sharma Red Color Saree In Reception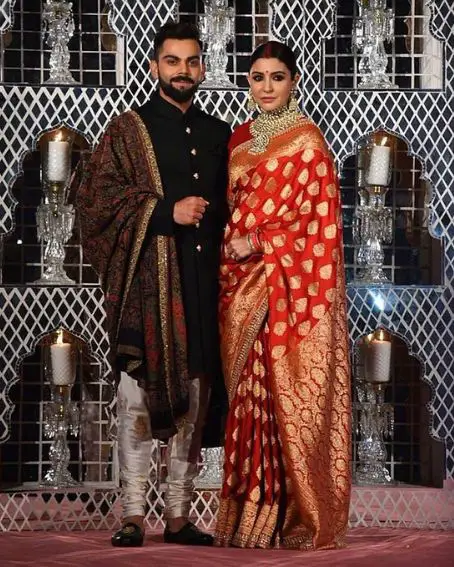 Anushka Sharma's choice of a red silk saree for a reception is sure to be a captivating and elegant fashion statement.
Conclusion
Celebrities' bridal choices hold a special place in people's hearts, shaping wedding trends. Their wedding sarees symbolize love, tradition, and style. From Deepika Padukone's Kanjivaram to Priyanka Chopra's hand-embroidered masterpiece, these iconic choices inspire brides to blend heritage with contemporary elegance, reminding us that weddings celebrate love and the artistry of fashion.