If you want to look sexy and attractive then obviously you need to pamper your style. Unique style with exclusive dresses that enhances your personality getup and gives you complete sophisticated attitude. For sensual appear to your look there are different and several dresses available but nothing can be more appealing and attractive than backless blouse with sarees. Backless blouses are not very latest one but you will find new and sexy backless designs that sure draw your attention and provides awesome designs of great collections of backless blouses. Backless blouses are superb and provide you sensuous look but if you thing or getting confusing whether the backless blouses are the best choices for you or not so, no need to worry at all just move from your confusion and get most appealing and beautiful backless blouses that completely match with your sarees but it needs to get right match with saree. We will know about various types of blouse designs those are all backless. Tremendous backless blouse designs include:
1. Bronze Backless Blouse Design:
This blouse looks sexiest and give finest attention towards the blouse design that is bronze in color with little wide strip of backless blouse design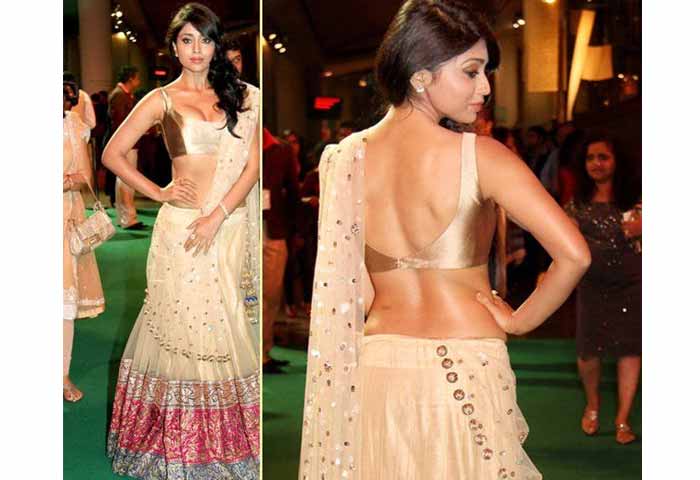 2. Modern Latest Backless Blouse Design:
An awesome purple color modern backless blouse design that is with high collar looking striking on her.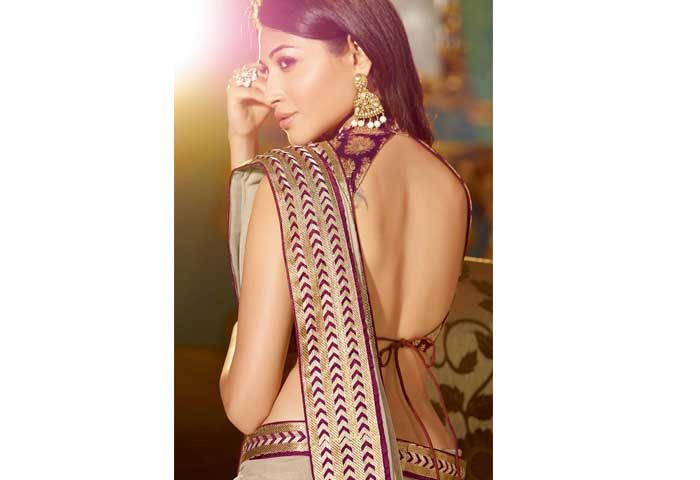 3. Noodle Strap Backless Blouse Design:
This blouse design that you can see with very thin strip that doesn't seem to be a strip of blouse as the blouse matches with her skin tone. This blouse is giving her very sensuous look.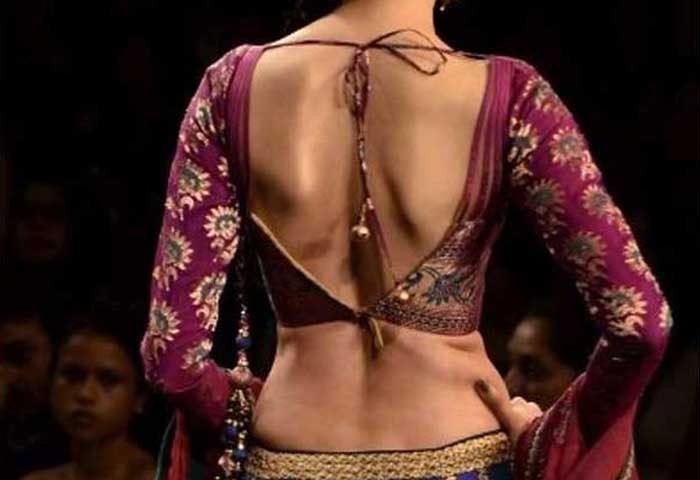 4. Three Different Unique Backless Blouse Design:
Here, there are three backless blouse designs that are worn with perfect match of saree and the blouse designs all making your presence very special.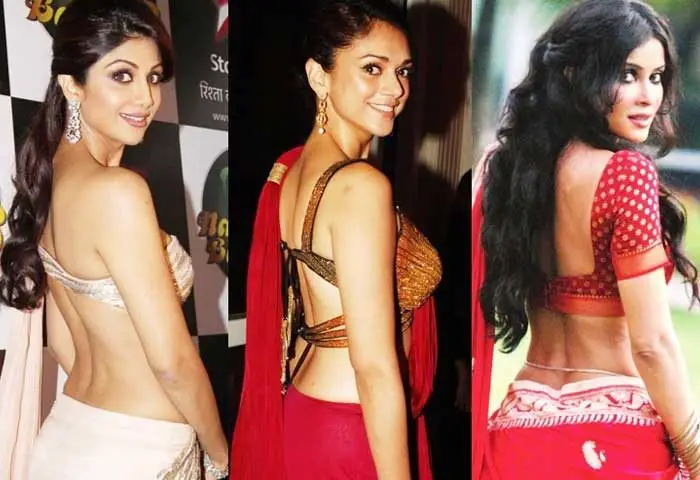 [Read:20 Gorgeous Pics of Red Saree Blouse Designs]
5. Dazzling Ornamental Backless Blouse Design:
This backless blouse design gives this lady a very finest with amazing look where the complete backless blouse design are designed ornamentally and best choice for gorgeous parties and wedding.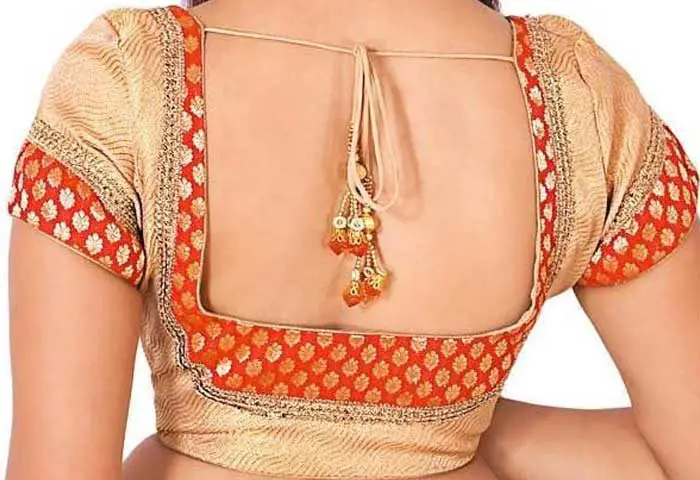 6. Back Open Halter Backless Blouse Design:
This unique pattern of backless blouse design is quite opened design means the round cut is excessive but offer very exclusive style.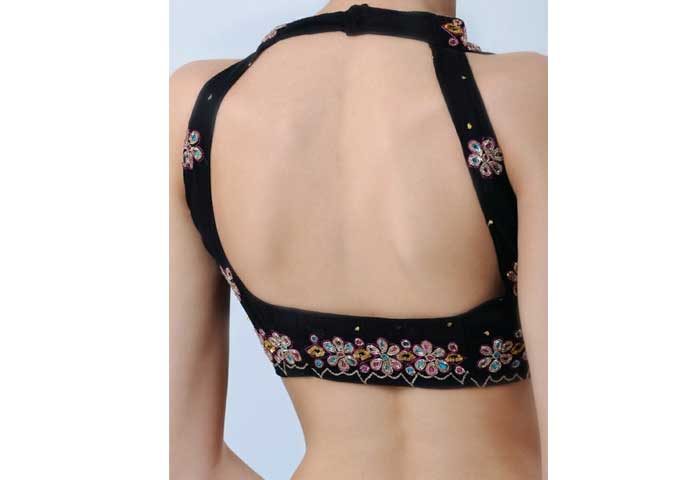 7. Stylish String Backless Blouse Design:
The string backless blouse design makes you very stylish and gives you attractive look when you wear string designs backless blouses for parties and wedding functions.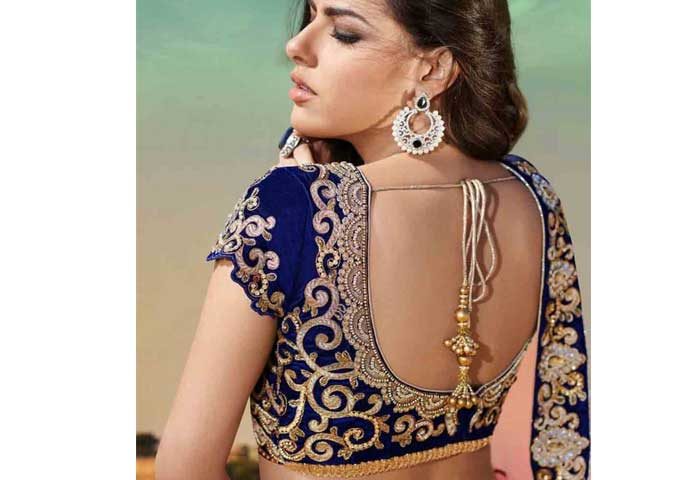 8. Simple And High Neck Backless Blouse Design:
This blouse design is quite simple but providing very sensuous and smart look to every woman as the strip of blouse comes round to attach on the middle of your back.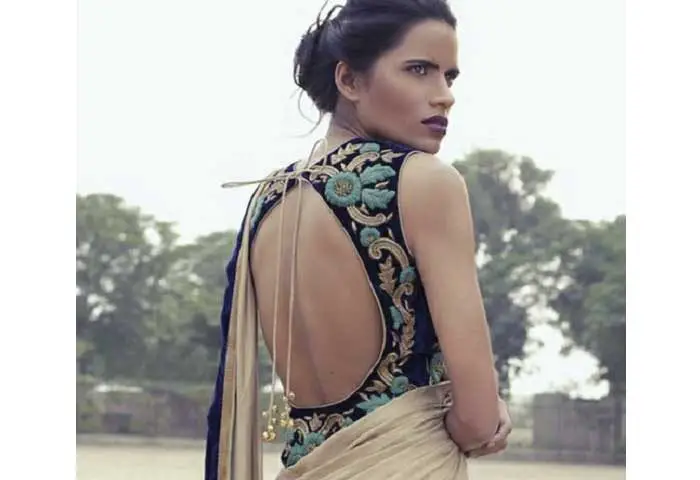 9. Black Net Backless Blouse Design:
The blouse design in black color looks smarty and striking. With white saree this blouse is presenting correct match for her.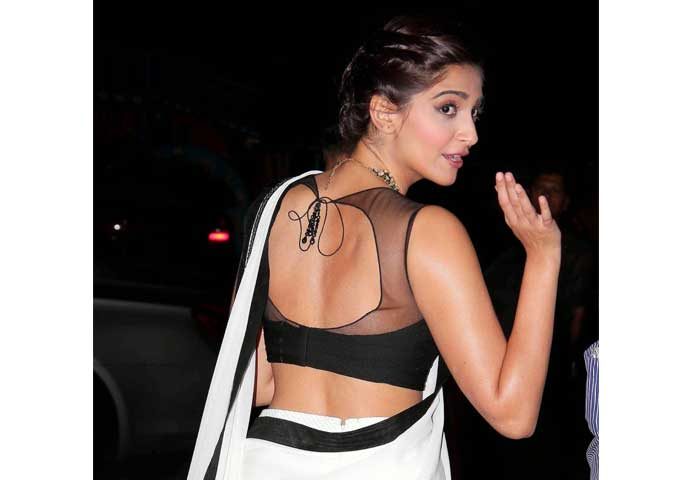 10. Puff Light Colored Backless Blouse Design:
The blouse has puff cut and appears in very light colored backless blouses that will look amazing when you choose this blouse pattern for any ceremony as well.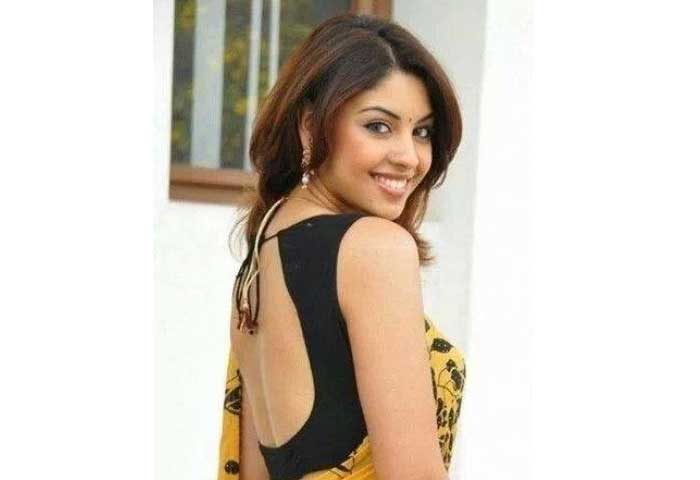 11. Blue Velvet Backless Blouse Design:
The blouse design is looking gorgeous on her and especially she walks on ramp the beauty has been enhanced more because of such stylish backless blouse.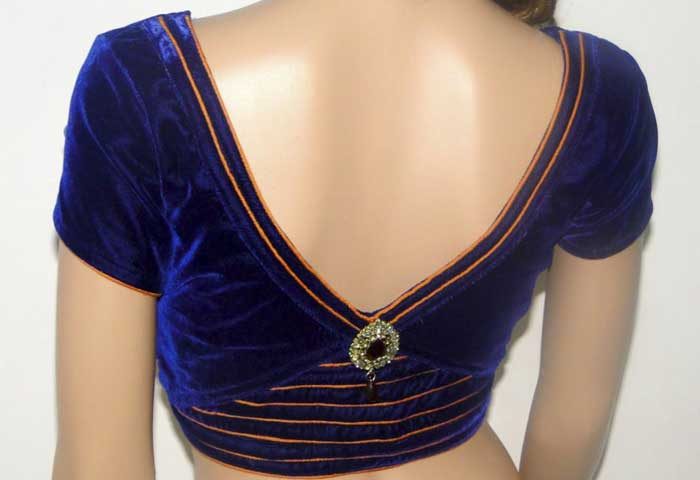 12. Floral Pattern Red Backless Blouse Design:
Backless blouse in red color with flower motifs pulling attention towards the blouse designs and this blouse will look perfect on white, black, yellow and blue colored sarees.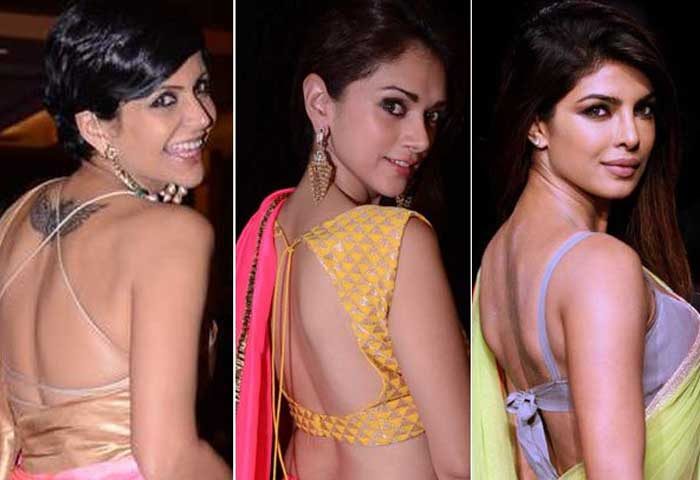 13. Jeweled Open Back Backless Blouse Design:
How fantastically the backless blouse is designed that is crafted with several pearls and stones art on the top of your back neck and rest is opened giving very chic and sexiest appear.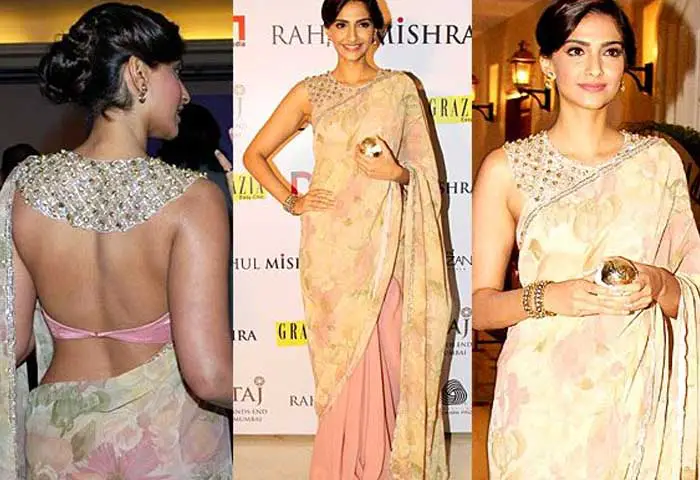 14. Full Sleeves Net With Embroidered Border Backless Blouse Design:
This light violet backless blouse design is full sleeves with middle borders is designed with wide embroidery strips provide fabulous look to a woman.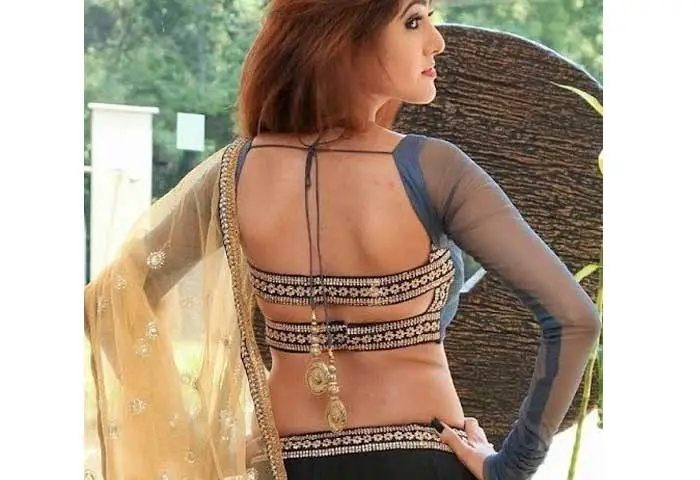 [Read:18 Trendy Saree blouses With Three Forth Sleeves Hands Blouse Designs]
15. Mid Tie Backless Blouse Design:
Here, the backless blouse design is created with tie form in just middle of the back that is marvelous blouse design and offering very dazzling look to every woman.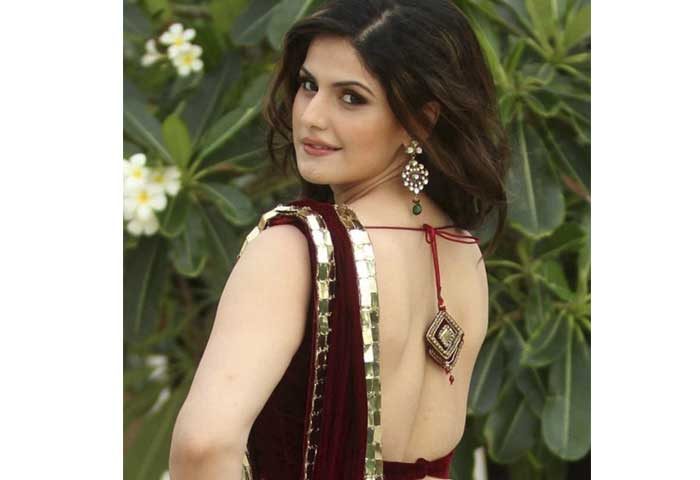 16. White With Golden Floral Design On Backless Blouse:
This white and golden combination looks great and making this woman very beautiful and lustrous. The backless blouse design with white and golden blend is truly enchanting one.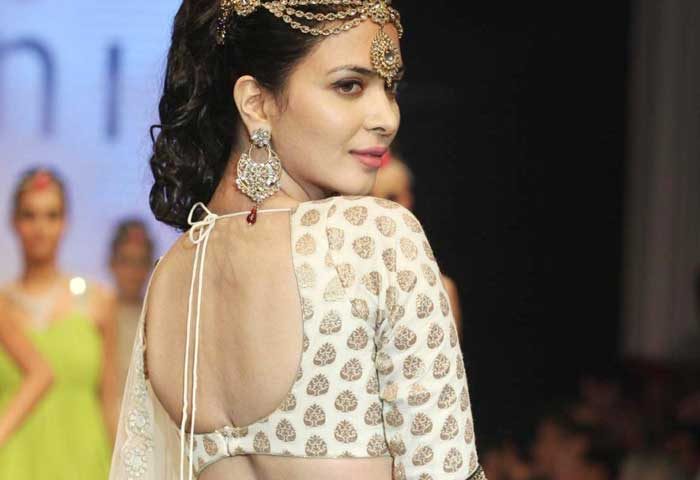 17. Complete Stone Strips Backless Blouse Design:
This backless blouse design is completely created with stones work and you can see on back the design is only created with many white stones strips really too unique and exclusive blouse design.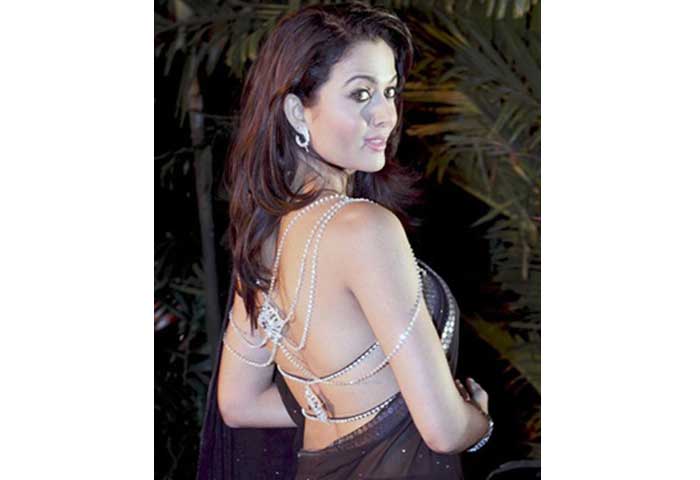 18. Backless Blouse Design For Wedding:
This backless blouse design is simple and aristocrat and makes perfect choice for wedding and parties.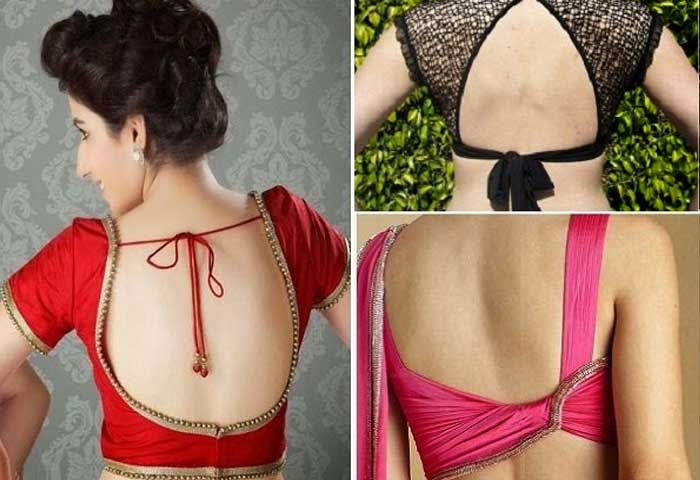 19. Open And Stripless Backless Blouse Design:
The black backless blouse is designed without any strip and opened back really makes her look too sexy and sumptuous.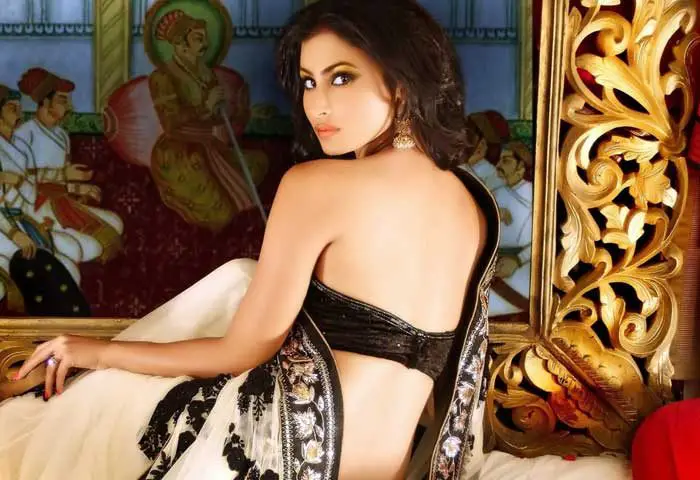 [Read:41 Trendy Types of Saree Blouse Designs Patterns]
20. Blue Embroidery Full Sleeve Backless Blouse Design:
Backless blouses create more attraction and provide eye-catching designs in embroidery art that is fabulous and right choice to wear on several traditional functions.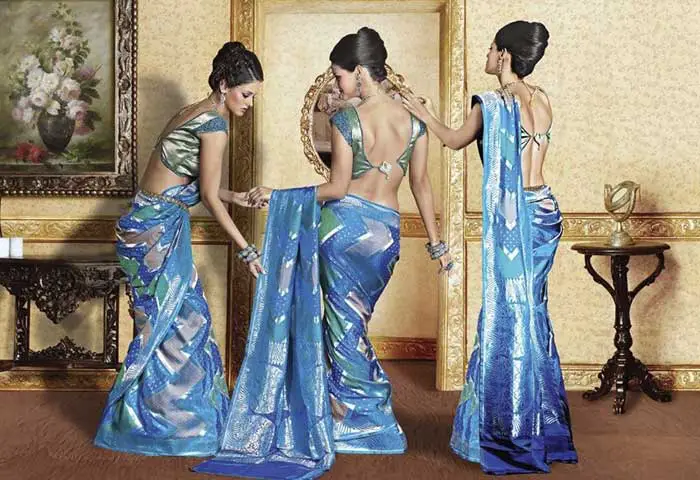 21. Ethnic Collar Backless Blouse Design:
The backless blouse is ethnic design with collar pattern is flawless selection for those who are professional and workable. Any professional woman want to represent her professionalism by her dress up this blouse matching with a saree is great choice for them.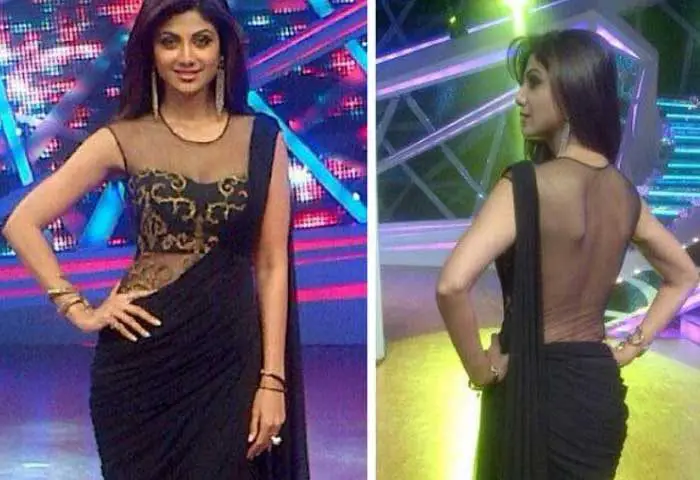 22. Scarlet Backless With Collar Backless Blouse Design:
This deep Scarlet backless blouse design creates charming and appealing look whereas, it is in V shape backless blouse with tie pattern in bottom of the back gives very striking appearance.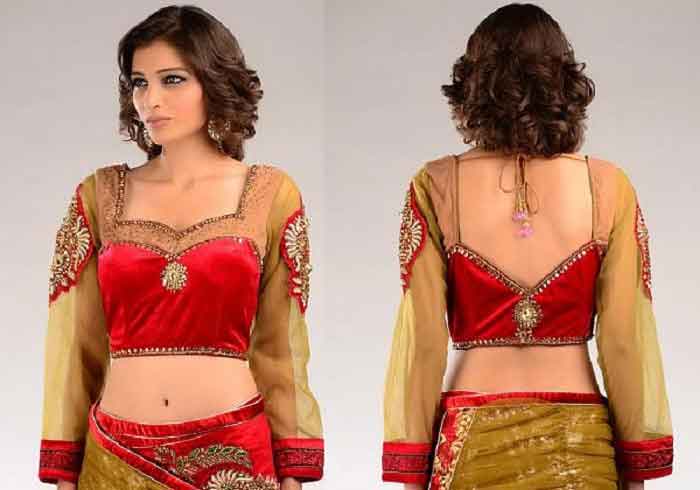 23.Simple Red Backless Blouse Design:
This blouse design has simple backless patterns looks very smart and casual and you can wear on any place.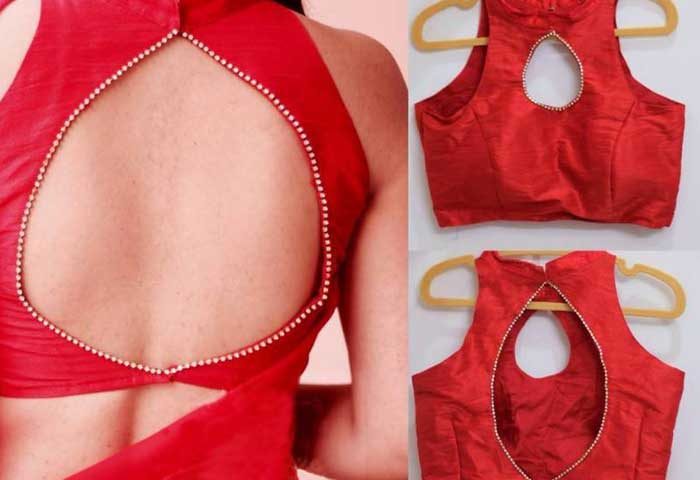 24. Plain Cotton Backless Blouse Design:
The backless blouse design is here very common one and made of cotton that makes you feel fully comfortable and soothing as well as it is casual backless blouse everywhere.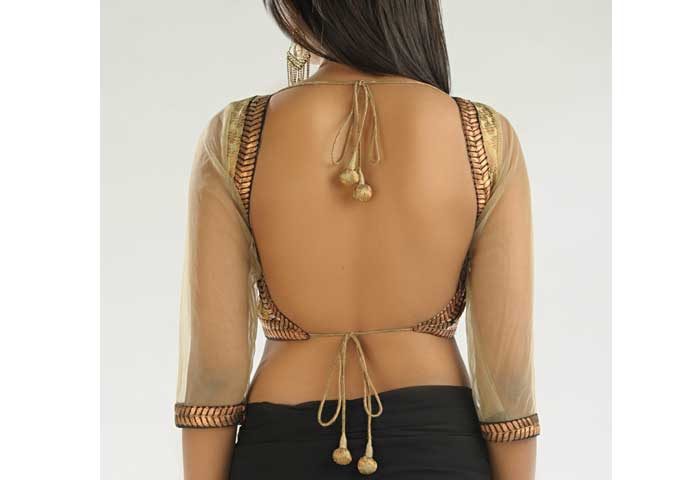 25. V-Shape With Thick Border Backless Blouse Design:
The blouse design is here designed with heavy artwork of thick borders meet as V shape that is perfect blouse choice mostly for wedding and traditional programs.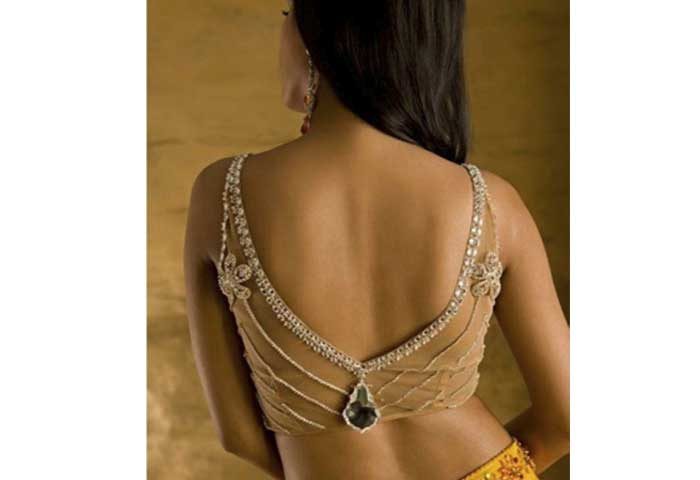 Recommended Articles:
Image Credit:1,2,3,4,5,6,7,8,9,10,11,12,13,14,15,16,17,18 ,19 ,20,21,22,23,24,25