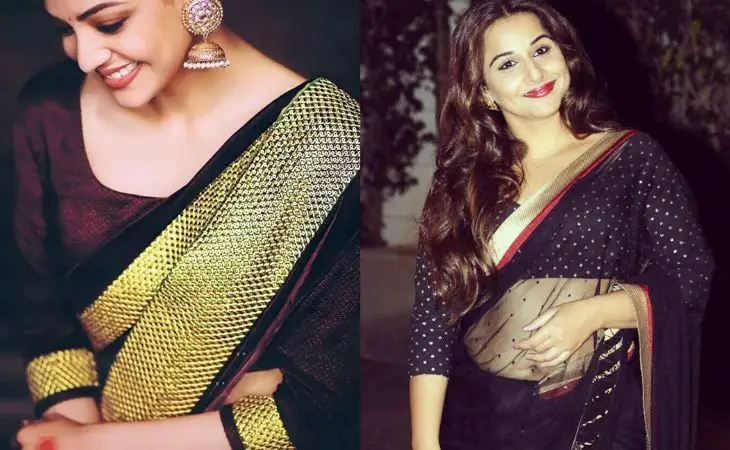 Saree blouse sleeves play the most important part of the overall blouse design; this sleeve's design and length impacts the saree.  hence by wearing three fourth sleeves which gives the royalty look to the saree and overall appearance. These kinds of blouses are suitable for designer, plain and pattu sarees, designer sarees and even for lehengas. So come let's check with some of the beautiful actresses who are wearing three fourth sleeves blouses and that may attract you.
15 Trendy Saree blouses With Three Forth Sleeves Hands Blouse Designs
1. Kajal Aggarwal In Plain Three Fourth Blouse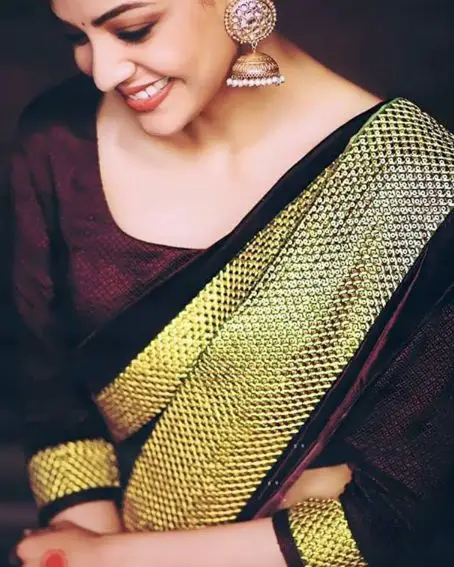 Kajal Agarwal looks gorgeous in three fourth sleeves which is a thick maroon in color with golden lace border that gives her a gorgeous attire.
2. Kerthi Suresh Beautiful Black Color Three Fourth Sleeve Blouse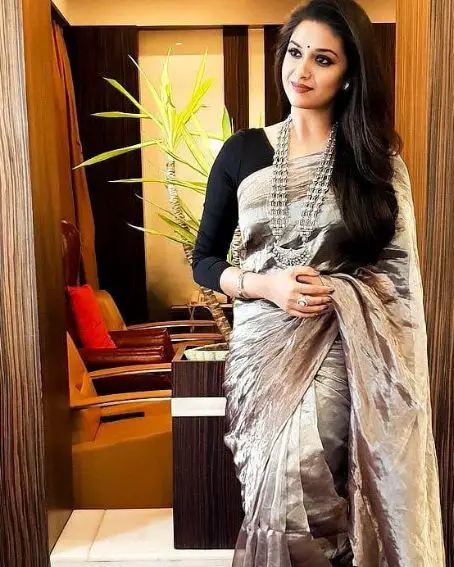 The most beautiful heroine Keerthi Suresh looks beautiful with saree along with three fourth sleeves in which she rocks with her outfits.
3. Anushka Shetty In Three Fourth Sleeves Blouse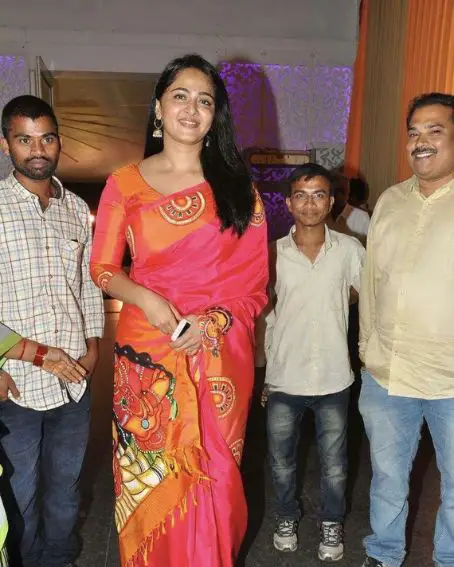 At the event the beautiful actress Anushka Shetty arrived in a traditional saree with three fourth sleeves which is an orange color. This outfit grabs everyone's attention.
4. Shriya Saran In Trendy Three Fourth Sleeve Blouse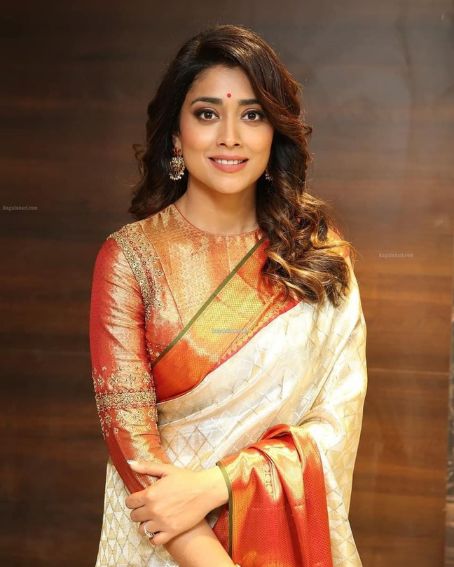 The charming actress Shreya Saran appears with a beautiful outfit along with a three fourth sleeve orange blouse which is with kundan work and embroidery pattern.
5. Jyothika Sadanah In Three Fourth Sleeve Blouse
The evergreen actress Jyothika Sadanah looks fabulous in white saree with red color  three fourth length sleeve blouse, which comes in with a self Design pattern.
6. Trisha Krishnan In Collared White Three Fourth Sleeve Blouse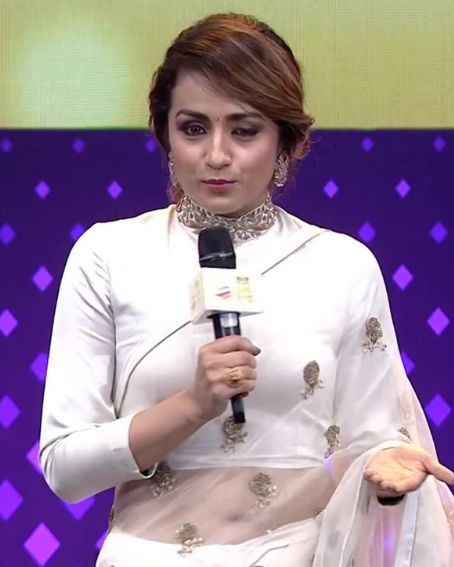 The glamorous actress Trisha Krishnan looks gorgeous with the appearance of white netted saree along with white plain blouse which is collar neck decorated with golden embroidery.
7. Thamanna Bhatia In Blue And Gold Combination Three Fourth Sleeves Blouse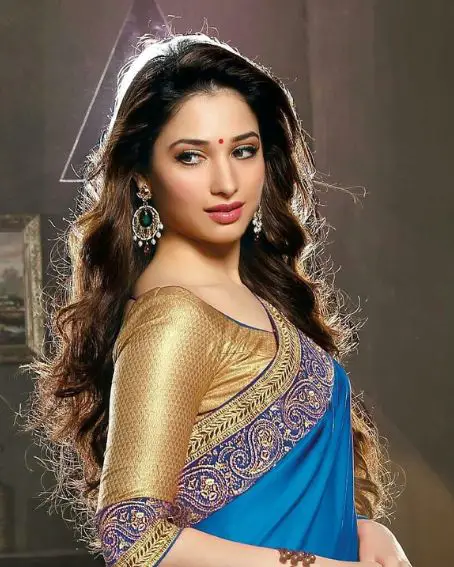 The milky beauty actress Tamanna looks fabulous with her blue outfit and blouse combined with gold color border which is in embroidery pattern. This blouse comes in three fourth sleeves.
8. Glamorous Actress Shilpa Shetty In Pink Three Fourth Sleeves Blouse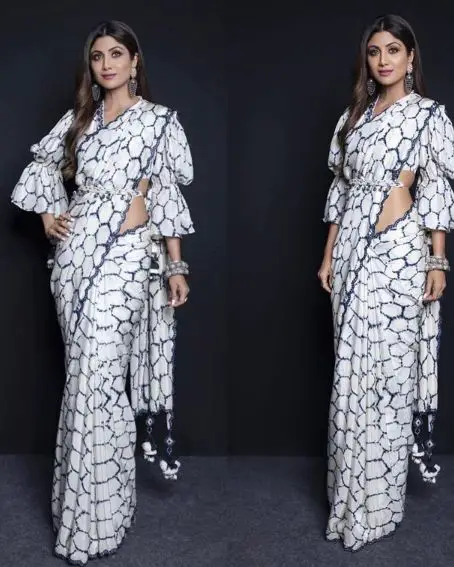 The glamor Queen Shilpa Shetty looks tremendous with white and combination saree and sequins blouse, which is three fourth length and puffed sleeves.
9. Deepika Padukone In Three Fourth Sleeve Blouse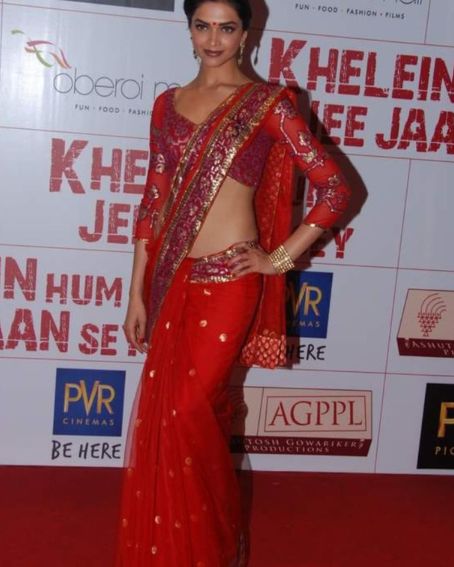 The bollywood actress deepika padukone appears in a traditional way with red netted and embroidered saree along with sequins blouse in netted three fourth sleeves, and decorated with embroidery work.
10. Anju Jadhav In Fancy Saree With Gray Three Fourth Blouse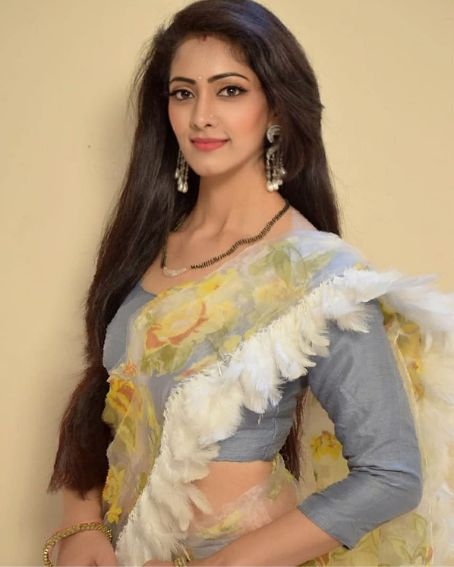 Indian Actress Anju Jadhav gives a gorgeous attire with a fancy gray color floral saree with plain gray colored three fourth sleeves hand blouse
11. Shilpa Shetty In Multicolor Embroidery Pattern Three Fourth Sleeves Blouse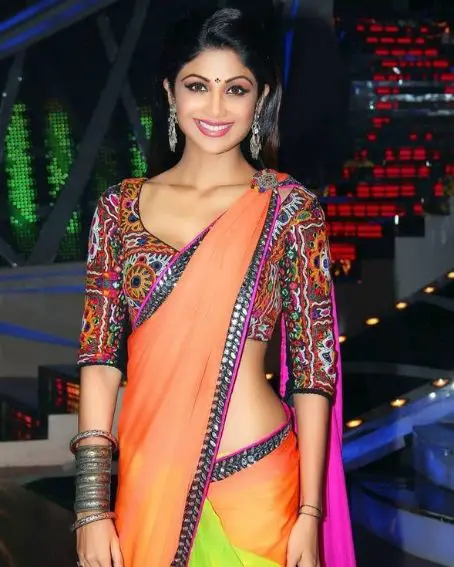 The Bollywood actress Shilpa shetty gives a gorgeous attire with yellow and orange saree and aari embroidery pattern blouse which is in three fourth sleeves.
12. Actress Mehreen Pirzada In Three Fourth Length Sleeves Blouse On Lehenga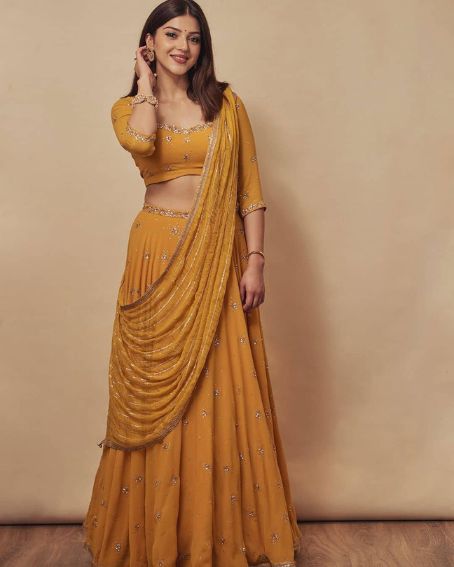 The cute Indian actress Mehreen Pirzada appears with a beautiful lehenga set with blouse and dupatta. The blouse comes with a sequined color with a stone embroidery pattern with three fourth sleeves.
13. Actress Kangana Ranuat In Three Fourth Sleeves Blouse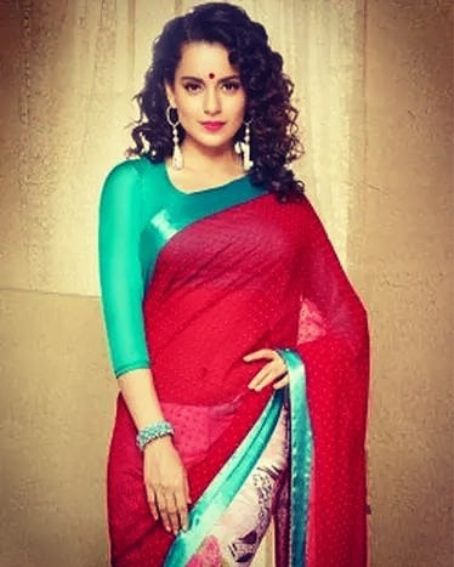 The beautiful actress Kangana Ranuat gives a stunning look with green color three fourth sleeves blouse, this blouse gives a beautiful attire on red and white designer saree.
14. Vidya Balan In Black Hands Three Fourth Sleeves Blouse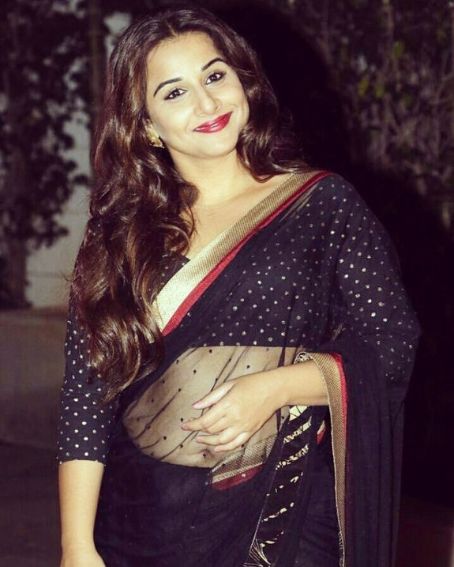 Actress Vidya Balan looks fabulous with black spotted pattern blouse with three fourth and black netted beautiful saree. This pattern blouse Looks great on plain sarees.
15. Actress Geetha Kapur In Black Three Fourth Sleeves Blouse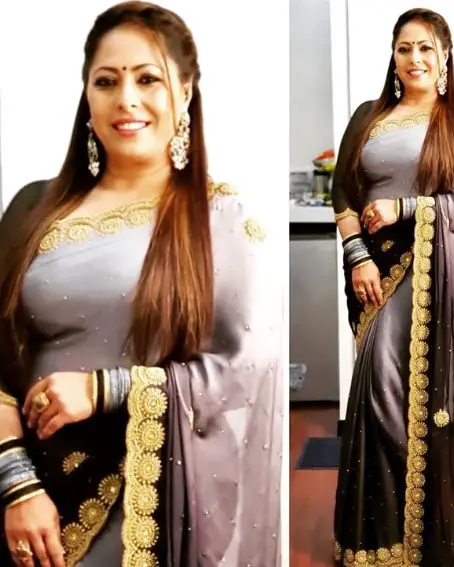 This is a plain black and golden lace border designer three fourth sleeve blouse which actress Geetha kapur is wearing in an event, this kind of blouses mostly suitable for all kinds of plain sarees.
You Might Also Like: