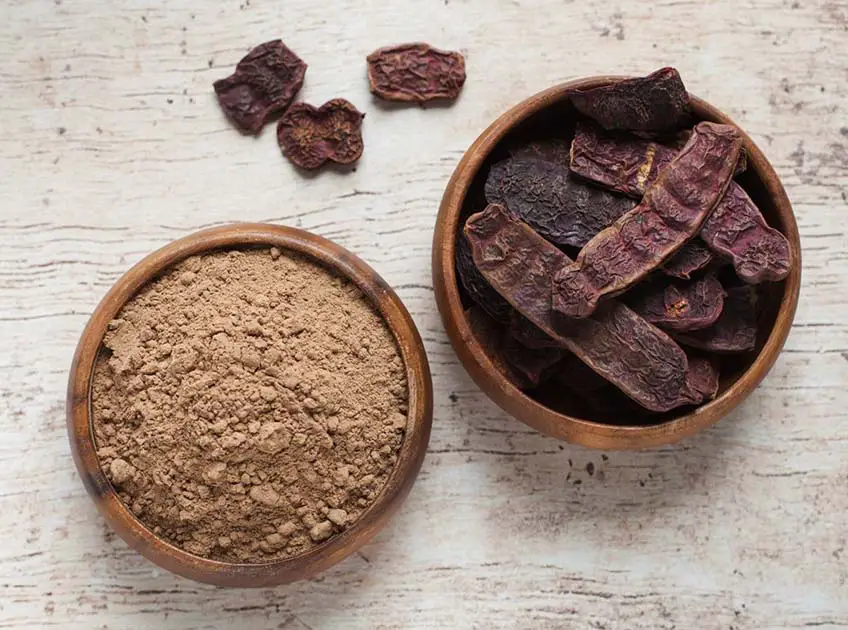 Every time we watch TV, there are many commercials for a brand-new hair product that promises to give us lustrous, smooth, and healthy hair. But not all products provide positive results. Thankfully, traditional Indian beauty regimes are all around us that are great for your hair, and Shikakai is one of them.
Shikakai or hair fruit has been used for hair care in India for hundreds of years. It is a climbing shrub commonly found in India. Shikakai looks similar to tamarind. The seed, fruit, and bark have medicinal properties. This Ayurvedic herb is a replacement for shampoo because of its excellent cleansing properties.
Herbal Properties of Shikakai
Shikakai or Acacia Concinna is full of vitamins and antioxidants which enhance the health of hair.
Vitamin A, C, D, E, and K – Provides nourishment to the hair and promote healthy hair growth.
Saponins – Works as a lather when mixed with water.
Antioxidants – Moisturize the hair and make it soft. Prevents brittle hair and graying.
Anti-fungal and anti-bacterial properties – Helps to prevent lice and scalp infection. It is also used for wound cleaning.
10 Surprising Shikakai Benefits for Hair
Shikakai is beneficial for hair health. It is the best option to clean your hair regularly with shikakai than using harsh shampoos. So, let us explore the incredible hair benefits of shikakai:
1. Strengthens Hair: Dry and frizzy hair can make you irritable and uncomfortable. Shikakai helps to nourish your hair and make it healthy. Shikakai release some essential oils and vitamins that make your hair soft and healthy.
2. Fight Against Dandruff: Fighting against dandruff is difficult. Various factors cause dandruff-like pollution. Shikakai is an anti-fungal that helps to clear stubborn dandruff. It contains essential oils that help to prevent dry scalp that ultimately causes white flaking and dandruff.
3. Boosts Hair Growth: Hair fall is a terrible and natural remedy like shikakai works wonder to prevent excess hair fall and boosts hair growth. Shikakai is full of antioxidants that help to fight against free radicles that damaging your hair and scalp. It also contains multivitamins that nourish your hair and boost hair growth.
4. Prevents Lice: Lice are annoying and disgusting problems that can spread fast. Research suggests that shikakai is a natural solution for head lice. This natural cleanser can block the growth of lice naturally.
5. Natural Hair Cleanser: Shikakai is a mild, natural hair cleanser. Washing your hair with shikakai can clean your hair, removes all dirt without stripping out the natural oils from it. It also acts as a conditioner for your hair to make it soft and removes the unwanted smell from hair.
6. Shiny and Soft Hair: Shikakai adds shine to your hair and makes it much more manageable. Because of the presence of a lot of vitamins, antioxidants, and saponins – the hair texture will improve. It cleans the hair, removes the dirt, and makes the hair soft.
7. Delays Graying of Hair: Well! Thanks to our stressful lives who give us premature gray hair. Shikakai is one of the best natural hair to stall the graying of hair because of the antioxidants it carries. Shikakai nourishes your hair and improves the blood circulation of the scalp that reverses the premature graying of hair.
8. Soothes Itchy Scalp: A healthy scalp is the key to healthy hair. Shikakai has anti-bacterial and anti-fungal properties that keep dandruff, scalp eczema, and other scalp infections away. It also helps to cleanse your hair follicle from getting blocked, which is helpful to prevent breakages.
9. Detangle Your Hair: Shikakai helps to restore natural hair oil in hair and provides different vitamins and antioxidants that make hair smooth and easy to handle. It also reduces hair damage caused by chemicals. If you have rough, curly, unmanageable hair, then use shikakai to detangle them gently.
10. Prevent Breakages and Split Ends: All chemical treatments of hair and straightening can cause split ends and breakages. Once you get split ends, there is no way to back except to get a haircut regularly. That is where shikakai comes as a savior. Regular use of shikakai can relieve you from these complaints. Shikakai also promotes the sebum secretion that helps to moisturize your hair and reduce split ends.
There are many branded hair-care products available in the market, but nothing can beat the natural goodness of shikakai. Now, it is available in powdered form in the market. So you can buy it and use it for good hair care!