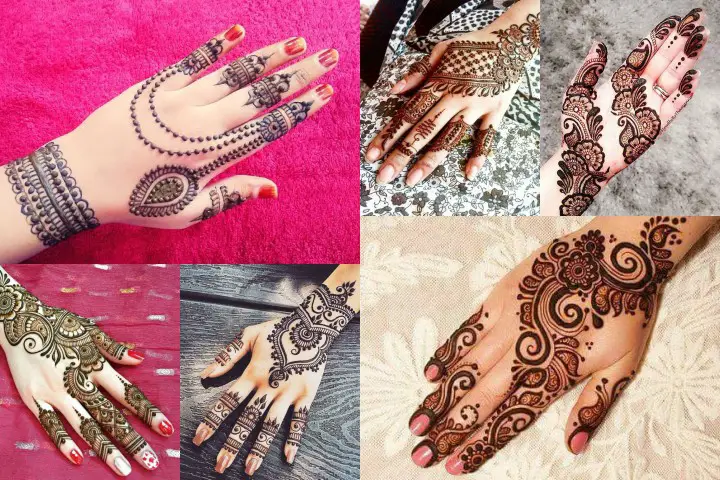 Our tradition says what we should wear and what to do in our life it doesn't mean there is a boundary while you are free to work and wear. But one of the most important customs that we must have to maintain that is mehndi. Even, wearing mehndi is such a great thing that we do mostly on festivals and occasions. But now we can see very woman of all traditions are keen to put mehndi on their hands. Whether they are, Hindu, Muslim or Christian they are perfectly applying mehndi on their palms. To get ethnic and full traditional look mehndi is right choice for you that you must wear on your feet, arms and palms. Yes, mehyndi gives you very traditional look that is mixture of henna and other natural ingredients that completely beautify your glories.
Henna is the natural paste that is created from the leaves and stems of henna mehndi. To get original mehndi you need to dry the stems and leaves first and then crushed and make powder. To create henna paste first of all you have to filter the henna powder and use nylon colander as it will help to remove lumps. In this way henna is prepared. From that henna paste the mehndi gets ready to apply on palms and feet as well as that create many beautiful mehndi designs.
Top 20 Amazing and Stylish Mehndi Design For Hands
If you are bored from same and simple mehndi designs then style your hands with these unique and extraordinary mehndi motifs. Those stylish and stunning mehndi designs are:
1. Stylish Moroccan Mehndi Design
This is unique and very exceptional mehndi motif includes Moroccan mehndi design that exactly belongs to the region of middle-east and this mehndi design is basically in geometrical form you can see. This appealing mehndi design comprises of several small and big squares, rectangles and triangles all are combined on one into another. In this chic and modern mehndi design you can also create floral patterns around the geometric figures that look most impressive. This mehndi pattern can be designed on legs, hands as well as also draw on shoulder just like tattoo.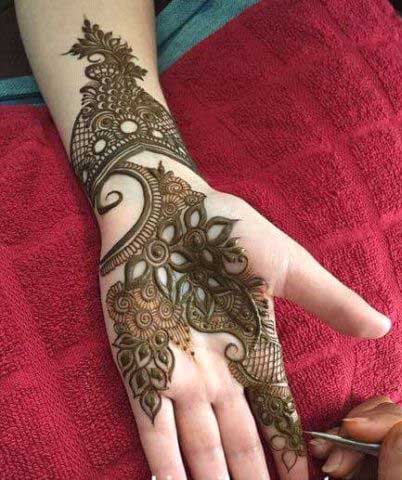 2. Bangle Style Mehndi Design
An unmatched and sophisticated bangle style mehndi designs have become more popular for all party and functions. This is simple and easy mehndi design that is exactly decorated around the wrist. This mehndi can be designed with Arabic mehndi design or Indian mehndi motifs. If you put some sparkly effects to your mehndi design that looks fabulous. And it is awesome mehndi design and the great choice for wedding functions and cocktail parties.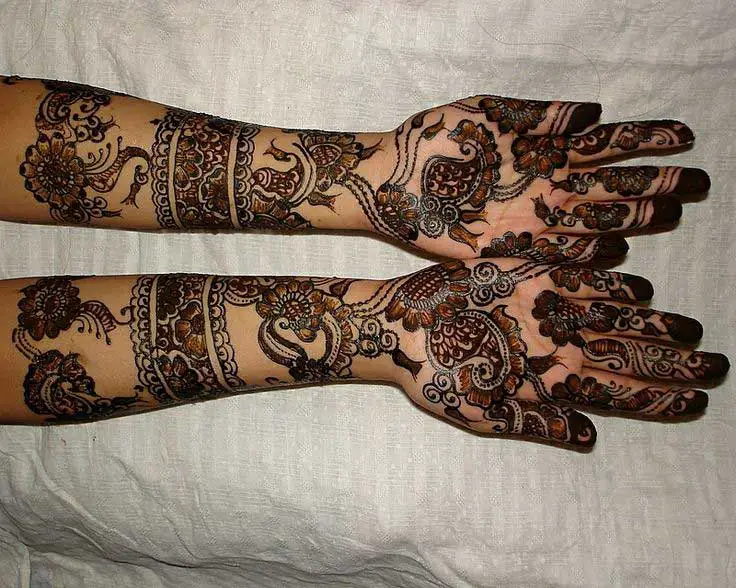 3. The Tie Glove Mehndi Design
This is one of the incomparable mehndi styles that are completely modern and updated mehndi style can be styled by anyone. However, this design is very complex and obviously it makes you feel that you have knotted a tie on your neck. This superb mehndi pattern is the excellent look to provide very extraordinary getup to every bride.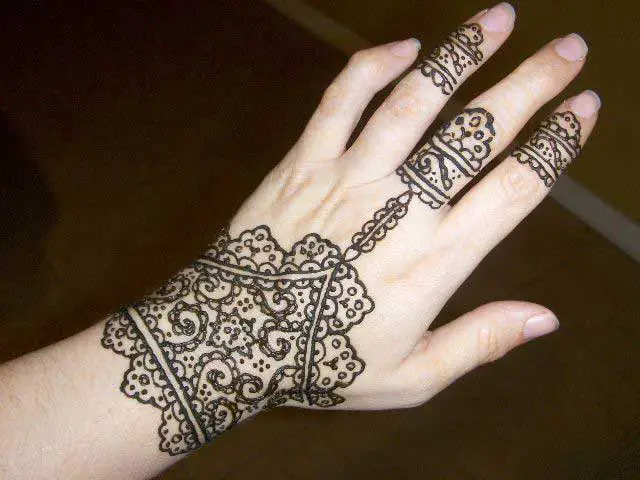 4. Modest Mehndi Design
If you want to apply mehndi design that can provide you as daily wear look so, this modest mehndi design is only the best option for you. This modest and unfussy mehndi design is that key option to get every day look and simply it designs just decorating with dots and other theme patterns. This mehndi design is suitable for those women who wants uncomplicated and very delicate mehndi design look.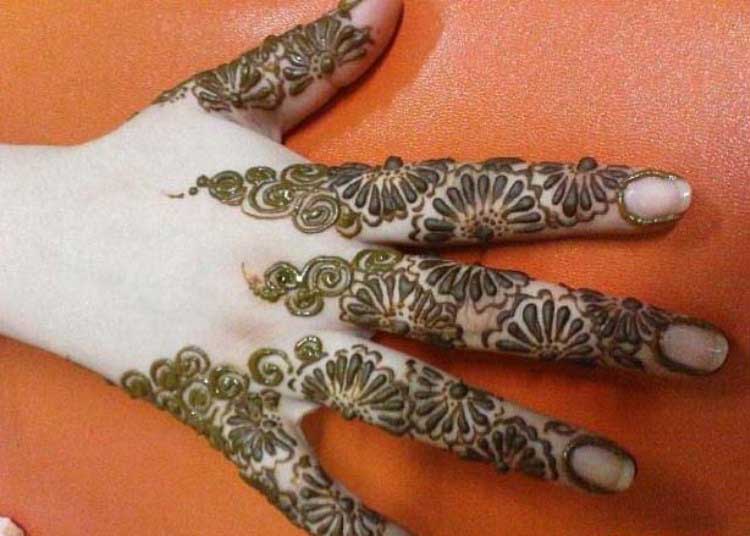 [ See Also: Back Hand Mehndi Designs ]
5. Back Mehndi Design
Another mehndi design that you can apply on your palms that are back mehndi sides and you can design on back side. To become more adventurous just apply mehndi on back to gain better and unique look. Drwa a simple and small design kust back of your body that looks simply awesome and tremendous. This mehndi style will be more explicit when you wear top backless and blouse that provides incredible look to you.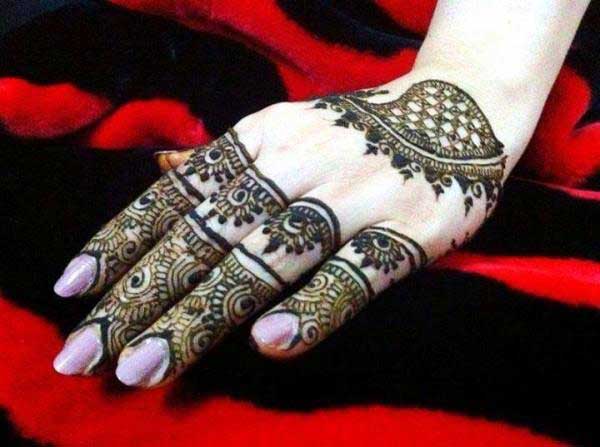 6.Glimpse on other stylish mehndi designs include

7. Mehndi Design For Hand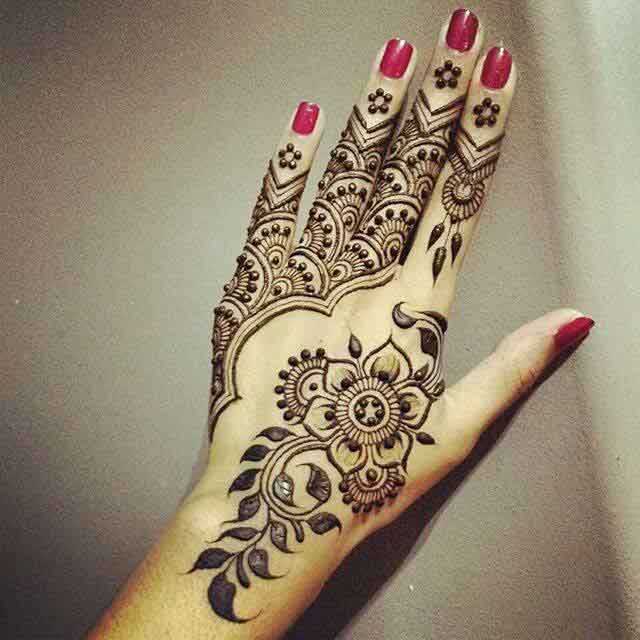 8. Mehndi Designs For Back Hand Fingers

9. Pakistani Mehndi Design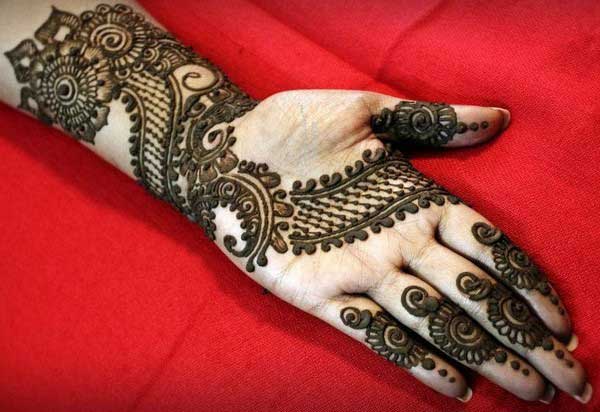 10. Full Finger Mehndi Designs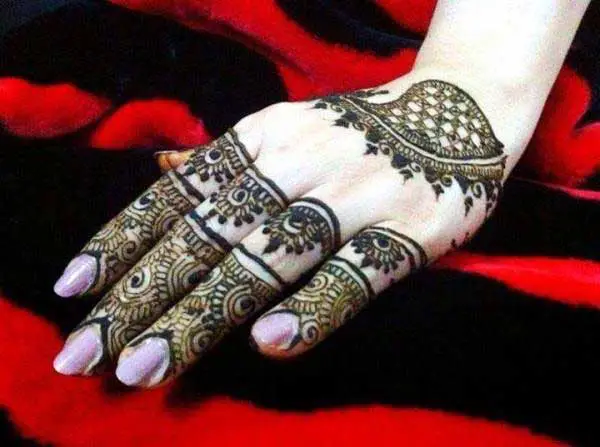 [ Read: Peacock Mehndi Designs for Hands ]
11. Latest Mehendi Design

12. Latest Simple Arabic Mehndi Design

[ Read: Latest Simple Arabic Mehndi Designs ]
13. Simple Mehndi Design

14. Mehndi Designs For Hands Arabic

15. Latest Stylish Mehndi Design

16. Stylish Mehndi Designs For Hands

17. Simple Mehandi Design

18. Wedding Special Mehndi Design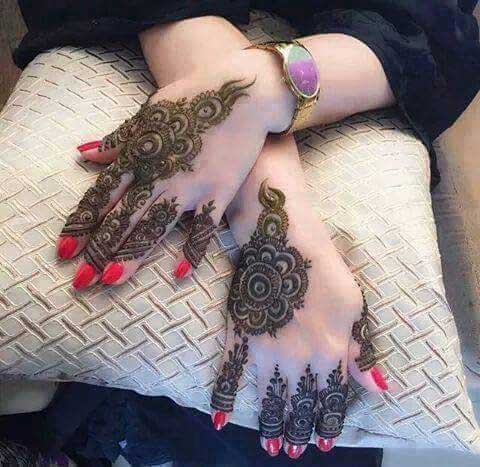 19. Latest Palm Mehndi Design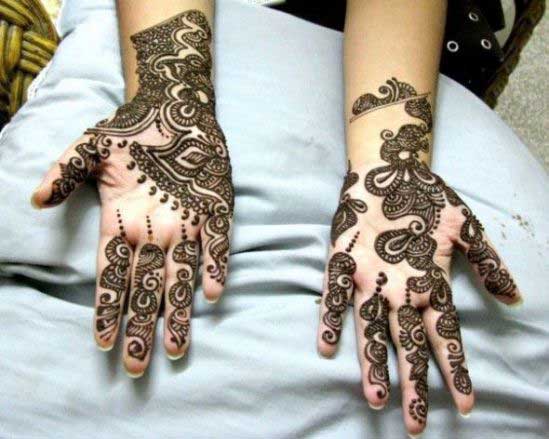 [ Read: Palm Mehndi Designs ]
20. Bride Mehendi Design

You Might Also Like:
Image Credit: 1,2,3,4,5,6,7,8,9,10,11,12,13,14,15,16,17,18,19,20