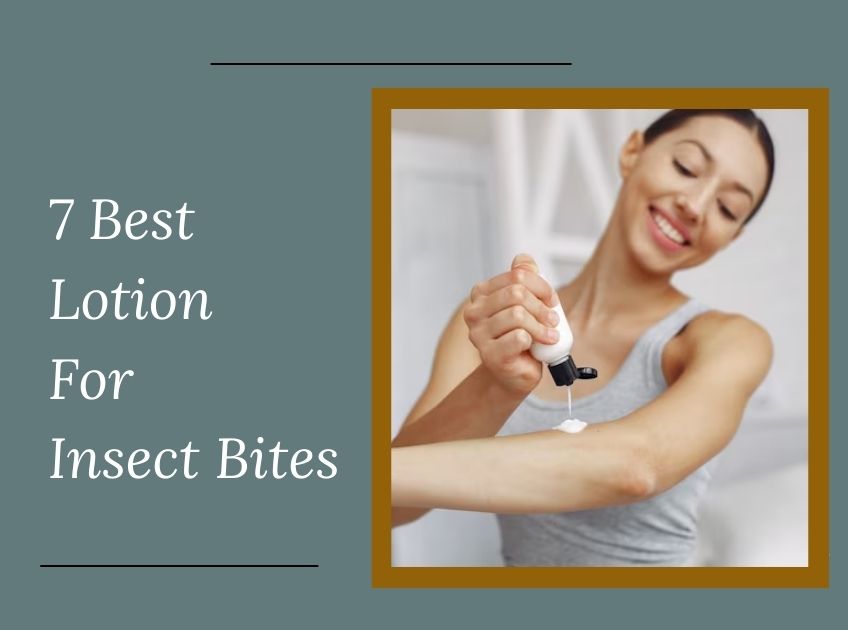 Insect bites, especially those from mosquitos are quite common, irrespective of all the preventive measures taken. This can cause itching and consistent irritation. Hence, it is important to keep an insect bite cream handy.
Insect Bites
Such products have certain active ingredients such as antihistamines, cortisone, menthol, or lidocaine which provide some relief from itchy bug bites. We have listed out some of the best products to get relief in such a situation. Read on to know more.
7 Best Lotion For Insect Bites
1. Cortizone 10 Creme With Aloe 1% Hydrocortisone Anti-Itch Crème for moisturised skin free from itching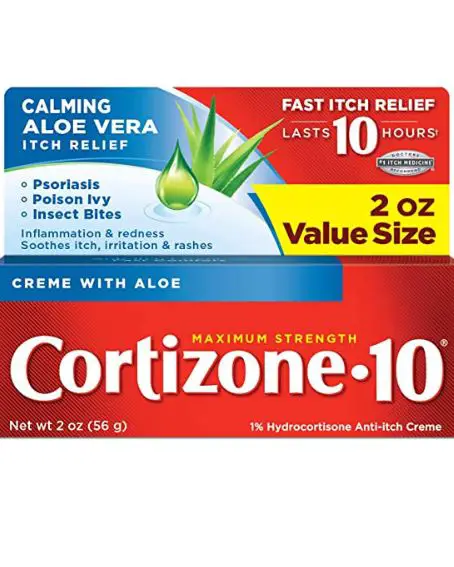 Why Do We Like It?
Contains aloe that has a soothing effect.
Relieves itching quickly that lasts long.
It is recommended by doctors.
Reduces the skin irritations caused by poison ivy, insect bites and others
Keeps the skin moisturised, thus reducing irritation in dry skin.
What Do We Dont Like About It?
Its price is on the higher end, especially when it is used regularly.
2. Sarna Original Anti-Itch Lotion for a cooling effect on irritated skin
Why Do We Like It?
Recommended by dermatologists.
It has a cooling effect on the skin because of menthol and camphor.
In case of dry and irritated skin, it restores moisture, reducing the chances of itching.
It doesn't have steroids or parabens, hence safe for regular use.
What Do We Dont Like About It?
Using it often might cause a burning sensation on the skin and it is better to consult a dermatologist in such cases.
[ Read: 10 Best Essential Oils For Itchy Bug Bite Relief ]
3. Swan Calamine Lotion for relief from itching caused by insect bites
Why Do We Like It?
It has a soothing effect on the skin.
Doesn't aggravate the rashes caused by an insect bite.
What Do We Dont Like About It?
It has a watery texture that could be difficult to apply.
4. Aveeno Maximum Strength 1% Hydrocortisone Anti-Itch Cream for soothing itching and keeping skin healthy
Why Do We Like It?
The relief provided by this cream from itching is long-lasting.
It soothes irritated skin, be it in the form of rashes or inflammation.
Readily absorbed by the skin, so there are no chances of staining clothes.
Aloe extracts in it, along with vitamin E and triple oat complex nourish the skin, besides providing relief to dry skin.
Apart from insect bites, it can also be used on eczema, seborrheic dermatitis, psoriasis, poison ivy, poison oak,
poison sumac, or allergies caused by soap, detergent, cosmetic or artificial jewellery
What Do We Dont Like About It?
Works well on minor skin problems but not on intense ones.
5. Amazon Basic Hydrocortisone 1 Percent Anti-Itch Cream for soothing irritated skin
Why Do We Like It?
It soothes irritated skin.
Quickly relieves itching.
Aloe, vitamins A, D and E are ingredients in it that keep the skin healthy by moisturisation.
Recommended by doctors.
Can be used for relieving itching triggered by different skin issues or external products such as soap, detergent, cosmetics or jewellery.
What Do We Dont Like About It?
It doesn't come safely sealed. Open packaging of the product could be disliked by many.
[ Read: 10 Easy Home Remedies For Mosquito Bites ]
6. Aveeno Anti-Itch Concentrated Lotion for a soothing and itching-free experience
Why Do We Like It?
Natural colloidal oatmeal has been used in the product which has skin-soothing properties.
Acts fast to cure itches from insect bites, poison ivy or oak, allergies, rashes from chicken pox or itching because of the dry skin.
The product is recommended by dermatologists.
It doesn't have a runny consistency like certain other lotions.
What Do We Dont Like About It?
7. Benadryl Extra Anti-Itch Gel for relief of outdoor itches
Why Do We Like It?
This anti-itch cream can be used for itching caused by insects, sunburn and other minor burns, skin irritations, minor cuts, and rashes because of poison oak/ivy/sumac.
It has cooling properties, hence providing relief from pain and itching from itches
Safe for use for kids also.
What Do We Dont Like About It?
It is effective on fresh insect bites and not older bites.
[ Read: 8 Effective Home Remedies for Itchy Skin ]
Conclusion
The above creams are effective in handling insect bites but just in case you do not have one readily available with you, try using a simple ice pack or cool compress
on the affected area to reduce itching and inflammation. Generally, over-the-counter medicines provide quick relief in case of mosquito bite but in case this doesn't happen and the situation worsens, always consult a doctor.
You Might Also Like: