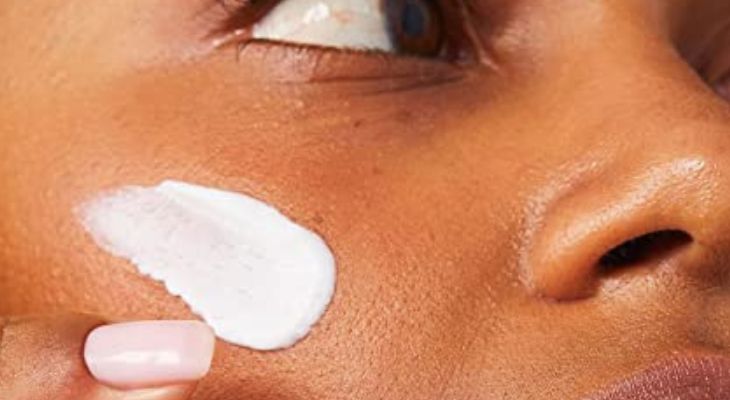 We all chase for glow and health of our skin. Getting the sun-kissed glow each time you step outside becomes easy when you use the right skincare products.
Our skin needs intense hydration to look healthy, plump, and soft. While some people are born with good skin, some need to use certain products to deliver that boost of hydration that helps maintain skin health.
Here we are talking about one such product, Fab Ultra Repair Cream from First Aid, that is excellent in quality and performance, giving soothing and deep moisturization to the skin.
Fab Ultra Repair Cream is known for repairing damage and making skin healthy and glowing. However, this glow comes at a high price, as the cost of First Aid Ultra Repair Cream is pretty high.
Fortunately, we have some good alternatives to Fab Ultra Repair Cream that give similar results at a lesser price.
Before checking the Fab Ultra Repair Cream alterniatives, let's understand why this cream is so popular and its major ingredients.
[ Read: How to Get Healthy Skin Naturally at Home ]
Fab Ultra Repair Cream alterniatives

Made for normal, combination, and dry skin (including eczema), Ultra Repair Cream from First Aid works wonderfully. This brand targets skin concerns like eczema and dryness, as it is an effective moisturizer.
Its unique formula consists of colloidal oatmeal that protects the skin and helps to soothe itchy and irritated skin areas. Also, it helps combat dryness and chapped skin.
Apart from colloidal oatmeal, other potential ingredients of this amazing Ultra Repair Cream include-
Allantoin, a comfrey plant-derived ingredient that also protects the skin
Shea butter contains lots of skin-loving nutrients and vitamins.
Moreover, the smell of Ultra Repair Cream is pleasing. The timid scent of oatmeal gives 'feeling good vibes.
Talking about consistency, it is neither too thick nor too thin. It has more of a lotion-like texture which is easy to spread.
Pros
Suitable for all skin types, especially eczema-prone skin and dry skin
Consists of skin-loving ingredients
Natural ingredients boost skin hydration and suppleness
Cons
[ Read: 5 Easy Homemade Moisturizers for All Skin Types ]
5 Fab Ultra Repair Cream Alternatives
1. Neutrogena Hydro Boost Face Moisturizer

Infused with hyaluronic acid, Neutrogena Hydro Boost Face Moisturizer is a suitable everyday wear water gel face lotion. It is oil-free and non-comedogenic; therefore, suitable for people with acne-prone skin.
he formula provides hydration to the skin, leaving it looking smooth and supple day after day.
Suitable for dry skin as it is formulated with hyaluronic acid, a hydrator naturally found in the skin that binds to water and holds it in for more supple and smooth skin.
Absorbs quickly like a gel, so you can wear it under makeup.
Provides long-lasting and intense moisturizing power of a cream
Quenches skin and keeps it hydrated for 48 hours
[ Read: Neutrogena Hydro Boost Hyaluronic Acid Hydrating Water Gel Review ]
2. Eucerin Advanced Repair Body Cream

It is an amazing body cream for dry skin. Its advanced skin repair formula keeps skin healthy, soft, and hydrated.
Provides 48-hour moisture for skin that looks and feels healthy
Enriched with Ceramides-3 and natural moisturizing factors
Lightweight and fast-absorbing formula to smoothes, repair, and hydrates dry skin
Fragrance-free, dye-free, paraben free, and gentle enough for use as a daily body cream
3. Aveeno Skin Relief Intense Moisture Repair Body Cream

Formulated with shea butter and triple oat, this Skin Relief Intense Moisture Repair Body Cream from Aveeno is a one-stop solution to help relieve and restore extra dry skin. Since it imparts long-lasting moisture, it can be called one of the closest alterniatives of Fab Ultra Repair Cream.
Formulated with soothing Triple Oat Complex containing oat flour, oat oil, and extract
Shea butter helps to lock in intense moisture to improve the skin's natural moisture barrier
Provides clinically proven soothing relief for dry skin with 24-hour moisture
It is a non-greasy body cream that is allergy tested, non-comedogenic, and free of fragrances, parabens, and dyes
[ Read: How to Use Shea Butter for Acne ]
4. RoC Crepe Repair Anti Aging Daily Face Moisturizer & Neck Firming Cream

It comes with RoC Retinol Wrinkle Smoothing Capsules and is a complete skincare treatment for dry and aging skin.
Infused with glycerin and antioxidants that instantly plump and fill creases.
Gives visibly smooth skin on the face, neck, and décolletage
Reduces sagging for a more defined, contoured appearance where the skin is noticeably looser
Features a powerful blend of Hexyl-R Complex and Moisturizing Extracts
[ Read: Homemade Body Scrub – Benefits & Recipes ]
5. CeraVe Healing Ointment

Being a moisturizing petrolatum skin protectant infused with Hyaluronic Acid and Ceramides, CeraVe Healing Ointment is the best product for dry and flaky skin.
Protect and help relieve dry, cracked, chapped, and chafed skin, including winter dryness
Non-comedogenic ointment that keeps your skin moisturized all day without clogging pores
Helps retain the skin's natural moisture
Silky balm texture leaves even extremely dry skin feeling hydrated with a non-greasy finish
Consists of three essential ceramides (1, 3, 6-II) to help restore and maintain the skin's natural barrier