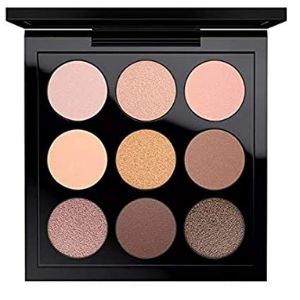 Being one of the iconic makeup brands, MAC beauty products have always been the dream of women. MAC features some irresistible makeup products that every one of us wants in our beauty bags. From their foundations and concealer to eye shadow palette and lipsticks, we crave them.
However, one thing that restrains them is their high price. Since every product from MAC comes with a hefty price tag, buying them is not everyone's cup of tea. At the same time, MAC has also battled claims proving their products are cruelty-free. Due to these few reasons, people started looking for alternatives to MAC makeup.
Luckily, we have found some interesting MAC makeup alternatives that give results close to the real thing and are affordable too. Additionally, all the MAC makeup alternatives we are listing are confirmed cruelty-free, so you can go for them without any second thoughts.
Before checking the alternatives for MAC makeup, let's find out what made MAC so popular among makeup enthusiasts and why their makeup products are expensive.

Ingredients Of Mac Makeup
One of the most sought-after makeup brands, MAC has revolutionized the makeup industry with its high-end luxury makeup products. Originally, MAC makeup products were made keeping in mind artists and celebrities to give them a flawless look; however, over time, the brand launched products for every makeup enthusiast.
No matter how much MAC makeup products are good for your skin, they are not good for your bank. Being one of the expensive makeup brands, it gets hard for everyone to afford them all the time.
Every ingredient in MAC makeup products is skin-friendly and ensures the skin will not feel dry or cakey after application. While its foundation is intended to give a canvas-like glow to the face, the concealer diminishes the fine lines and wrinkles completely. Likewise, the result of MAC lipsticks is super amazing. They are highly pigmented and deeply nourishing with long-wearing ability.
There are plenty of reasons to splurge on MAC makeup products, but just one reason that holds back all is the high price.
Pros
Consists of high-grade and skin-loving ingredients.
Care about your skin and do not let it dry and flaky after application.
Easy to apply and suitable for all skin types.
Cons
MAC makeup products are expensive and not easily affordable by all.
Therefore, it's time to give a break to your wallet from spending huge on MAC makeup products and try one of these MAC makeup alternatives.
5 Best Similar Mac Makeup Products
1. Alternative MAC Concealer – Revlon PhotoReady Concealer
While MAC concealer is compact, what you get from Revlon is a stick. I believe using and carrying a stick is more convenient than a compact pack; however, it's a personal choice.
Photoready concealer from Revlon is perfect for concealing fine lines, wrinkles, and other marks. You need to apply a few coats keeping in mind not to make a face look cakey and overdone. It will diminish the pigmentations and scars but won't cover them completely.
Made with High Definition Filter technology to reflect light, cover, and blur things.
Camouflage pimples, under-eye circles, and other imperfections for selfie-ready skin.
Delivers medium to full coverage for buildable perfection.
Comes with an angled tip for easy application and coverage where you need it.
Available in 6 buildable shades suitable for fair to deep skin tones.
2. Alternative MAC Lipstick – Maybelline Color Sensational Vivid Matte Liquid Lip
Maybelline Color Sensation Matte Liquid lipstick is a good alternative to MAC lipsticks as it mimics the real thing perfectly. However, if you have dry lips, make sure you moisturize them before putting them on to prevent lips from looking dry and flaky.
Vivid Matte from Maybelline is available in vibrant, neutral, and fun shades that have a creamy base for gliding application. They are slightly scented to make you feel good. The best way to apply Maybelline Vivid Matte lipstick is to use lip primer to even out the lip's tone and then apply the lipstick. It will help in making your lipstick stay longer.
The mousse-like texture glides on smooth and dries to a creamy, velvety matte finish.
Features 2x the pigments for sensuous, vivid color.
Available in a collection of super-saturated shades that you can wear on different occasions.
3. Alternative MAC Eyeshadow – NYX Cosmic Metals Shadow Palette
NYX has an amazing eye shadow palette collection that works as an alternative to expensive MAC eyeshadow. With metallic shine and a glittery look, the NYX eyeshadows are perfect for parties. Each color is intensely pigmented to deliver a perfect color to the eyes.
The best part is you can apply these shadows by brush as well as dabbing a finger to attain the best look. With different shades ranging from warm neutral to vibrant purples, NYX gives you all the reasons to splurge on its eyeshadow palette.
Available in six versatile and edgy neutrals in tones of gold, plum, and mauve, this gorgeous metallic finish palette loads your lids with rich, shimmering metallic eyeshadow color with incredible color payoff.
Certified and acknowledged by PETA as a cruelty-free brand.
4. Alternative MAC Foundation – L'Oréal Paris True Match Lumi Healthy Luminous Makeup
Being the base of makeup, your foundation needs to be of high quality and highly effective. At the same time, the foundation should not dry the skin. Therefore, we have picked L'Oréal Paris True Match Lumi Healthy Luminous Makeup, which consists of Anti-oxidants, Vitamin C plus E, and SPF 20- everything that boosts skin health. At the same time, the base of this product contains water that hydrates the skin all through the day.
You can pick the right shade based on your skin tone. Here, W is warm and has a yellowish undertone. Similarly, N is neutral with no undertone, and C is cool with a pinkish undertone.
Combines powerful ingredients that work to improve your complexion.
Consists of 40 percent water for hydration, Vitamins C and E for improved clarity and skin tone, and Liquid Light Technology for an instant glow.
Flatters any skin tone and undertone for glowing coverage and instant luminosity.
5. Alternative Mac Mascara – Maybelline Makeup Volum' Express The Colossal
We can't deny that MAC mascara has something magical that creates dreamy eyes in one go, but you can get the almost same result with Maybelline Makeup Volum's Express The Colossal too, which provides volume and length in a few strokes.
Maybelline mascara mimics MAC's mascara brush and provides space between the bristles to give you that dramatic volume look. From no-clump formula to waterproof formula, everything about this mascara is great, giving good competition to MAC mascara.
Provide powerful root-to-tip lash volume in power colors for bold lash impact.
Infused with collagen delivers nine times the volume in just one coat.
Big Shot brush features unique, wavy bristles that cradle lashes, while the collagen formula delivers dramatic volume.
You Might Also Like: