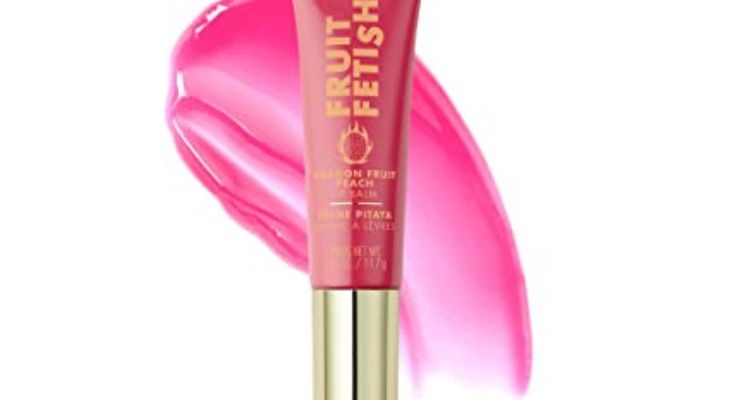 MAC is one of the most popular brands, and people swear by it. With a plethora of makeup products, MAC has not left any stone unturned to become the cult favorite of many. Whether we talk about its lipsticks or lip glosses, MAC never fails to impress.
Even though MAC has discontinued its Squirt Lip Balm, people still look for it. Therefore, the company re-launched this amazing lip glass with a new look and formula.
MAC Squirt is a lime green Lip Glass that gives you the glossy lips of your dreams. However, since this product often remains high in demand, it goes out of stock in no time. At the same time, the price tag of MAC Squirt Lip Balm doesn't fit everyone's beauty budget.
Therefore, we have picked the five best MAC Squirt Lip Balm similars that you can have to enjoy the goodness of Squirt Lip Balm at a low price.
Before checking them, let's find out what makes MAC Squirt Lip Balm so popular among makeup enthusiasts.
MAC Squirt Lip Balm similars
MAC Squirt Lip Balm first came in the '00s in a neon green shade and instantly took the makeup industry by storm; when applied, this lip balm delivers different hues of color depending upon the individual.
With clear high shine and stunning gloss, this product has become the favorite of many. The new version of MAC Squirt Lip Balm has the same neon shade and better honey-hued glaze that adds sheen to the lips.
The natural ingredients present in MAC Squirt Lip Balm include the following:
Ginger root extract
Capsicum
Menthol crystals
Shea butter
Avocado oil
All these ingredients combine to deliver unmatchable health and shine to the lips.
Moreover, it is lightweight, non-sticky, and has smooth glides on the lips, giving the plump in just a swipe.
Pros
Suitable for all skin types
Delivers instant plump and shine to the lips
Bring radiance and a tint of color
Cons
It is expensive
Often remain out of stock
5 MAC Squirt Lip Balm Alternatives
1. Milani Fruit Fetish Lip Balm
Since Milani makeup products fit everyone's beauty budget, there should be no second thoughts before getting this wonderful lip balm to pump up the lips.
Formulated with Rose Oil, Coconut Oil, and Vitamin E intensely moisturizes and nourishes the lips and protects them from environmental damage.
Gives a luxurious and high-end feel.
Available in a sheer deep rose shade that looks great on different skin tones.
Consists of a pleasant rose scent.
Travel-friendly and aesthetically pleasing to the eye.
[ Read: How to Choose the Best Lipstick for Your Skin Tone? ]
2. L'Oreal Paris Makeup Colour Riche Plump and Shine Lipstick
L'Oreal Paris is an authentic cosmetic brand, and the Colour Riche Plump and Shine Lipstick from it work similarly to the MAC Squirt Lip Balm. It is nourishing and helps add volume and shine to the lips.
Gives an instant volumized look, moisturized feel, and a fresh, addictive experience.
Lips appear soft, glossy, and visibly fuller with just one stroke.
Available in 9 addictive sheer shades, each with a uniquely fresh, fun, and fruity scent.
Comfortable to wear, it gives glossy, glowing lips with a refreshing, tingling sensation.
3. NOONI Appleberry Lip Oil | Korean Lip Oil To Soothe Dry Lips
Lip oils work wonders on lips that are parch or prone to dryness. This Korean Lip Oil can be a good alternative to MAC Squirt Lip Balm and helps revitalize the lips.
Helps to get a gorgeous, natural-looking Korean lip look with revitalizing tinted lip oil that has a silky, non-sticky formula.
Formulated with soothing apple water to slough away dead skin, instantly moisturize, and soften, so lips appear smoother and plumper.
Active ingredients are apple water, Raspberry Fruit Extract, and Botanical Oil Blend, which is rich with vitamins A, C & E.
4. Erbaviva Organic Lip & Cheek Balm
The good thing about this lip balm from Erbaviva is that you can use it on lips and cheeks to make them look plump and healthy. Apart from nourishing the skin, it also helps in giving a tint to bring a stunning hue to the lips.
Healing balm for dry and chapped lips, cheeks, and hands.
Creates a beneficial barrier for the baby from dry and cold weather.
Creates a powerful barrier against moisture and environmental irritants, like wind, while locking in beneficial skin oils.
Crafted with organic skin-calming calendula, organic lavender and chamomile essential oils with powerful anti-inflammatory and antiseptic properties, and organic shea butter, rich in antioxidants and minerals, to help protect and restore skin.
[ Read: How to Use Coconut Oil for Chapped Lips? ]
5. MERBLISS City Holic Lip Glow
Infused with essential oils and the goodness of natural ingredients, the MERBLISS City Holic Lip Glow is an inexpensive alternative to MAC Squirt Lip Balm. Also, it consists of essential vitamins that bring health to be dry and flaky lips.
Helps your lips to look fuller and more radiant with a non-greasy finish.
Delivers the perfect amount of gorgeous natural-looking color for a minimalistic makeup look.
Consists of four skin-loving essential oils- Rosa Canina Fruit Oil, Hippophae Rhamnoides Oil, Sweet Almond Oil, and Avocado Oil. These essential oils contain vitamins E and C, which soothe and soften your lips.
Provides instant hydration on your lips and protects from dryness or is cracked.
You Might Also Like: