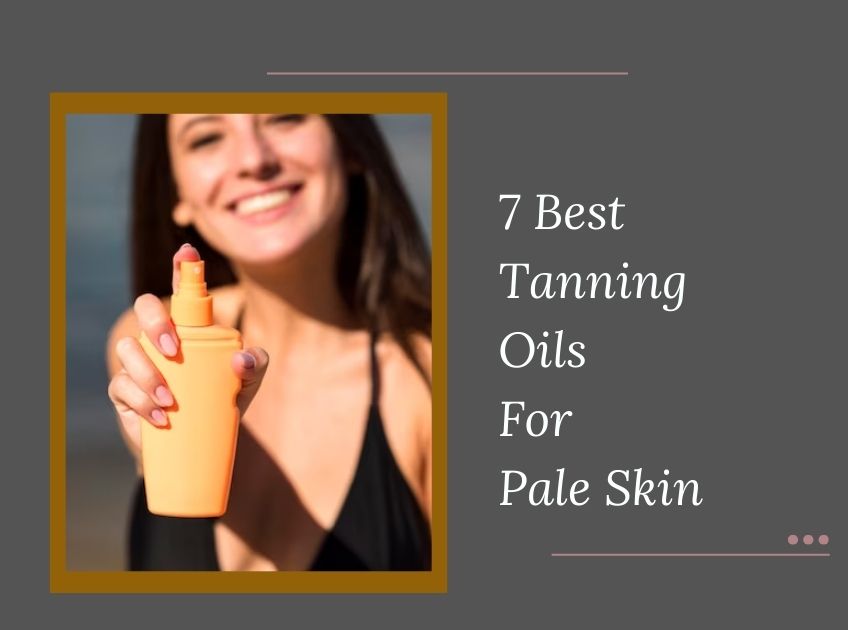 Tanning often dries out the skin, so using tanning oils acts as a moisturiser on the skin. These are fortified with nutrients like vitamin E and A which has a nourishing effect while evenly tanning the skin. They come with pleasant scents too. Let us see some of such tanning oils for pale skin.
7 Best Tanning Oils For Pale Skin
1. Millennium Tanning Products for quick tanning and long-lasting effect
Why Do We Like It?
Can be used easily on the skin to get a beautiful glow.
You can see visible results in just 1 hour.
The tanned look lasts longer with this indoor tanning lotion.
Doesn't cause any painful tingling sensation on the skin.
Keeps the skin moisturised.
Silicone in it glides on the skin smoothly.
It has a gentle orchid scent.
What Do We Dont Like About It?
It could leave your hand orange if you dont wash your hands after the product application. Avoid applying too much of the product.
[ Read: 10 Best Tingle Tanning Lotions ]
2. Jwoww Black Bronzer Dark Tanning Lotion for instant tanning and keeping the skin moisturised
Why Do We Like It?
Doesn't leave a greasy feel on the skin.
Results in a decent tan even with a small amount of product.
Takes the least time for tanning.
The lotion has a thick consistency and keeps the skin moisturised.
What Do We Dont Like About It?
Its fragrance is not quite appealing.
3. Indoor nourishing tanning lotion for nourishing the skin and creating a tanned glow
Why Do We Like It?
Nourishes the skin and imparts a healthy tanned glow.
The effect lasts a long.
Keeps the skin moisturised.
Prevents dryness of the skin.
It contains vitamin E and pro-vitamin B5, a combination of aloe vera, coffee, noni, guava, and papaya extracts
which restores the skin's smoothness and softness.
Cruelty-free.
What Do We Dont Like About It?
It doesn't have an appealing fragrance.
[ Read: 5 Best Tanning Lotions For Sensitive Skin ]
4. Ed Hardy Tanning Lotion for a dark golden tan
Why Do We Like It?
This is an ultra-hydrating formula with the goodness of cocoa butter, coconut milk and coconut oil for boosting skin hydration.
Doesn't use any bronzing agents, but still imparts a dark golden tan.
Keeps the radiance of the tattoo intact even after the tanning results.
Stimulates the formation of melanin because of quad tyrosine blend and merino bronze to accelerate the tanning process.
What Do We Dont Like About It?
All users might not find the fragrance appealing.
5. Mineral toning lotion with anti-ageing and hypoallergenic characteristics
Why Do We Like It?
This tanning lotion comes with anti-ageing effects.
It reduces sun damage and spots.
Hypo-allergenic and non-comedogenic products suitable for daily use.
It has SPF 25 and is best for the face and skin.
Free from toxins, chemicals, Gluten, soy, GMO and colourants
Effectively moisturises and soothes the skin,
What Do We Dont Like About It?
It leaves a white cast if you dont tap the product properly into the skin.
[ Read: 10 Best Tanning With SPF ]
6. NIVEA Tanner & Body Lotion for a gradual tanning and hydrated skin
Why Do We Like It?
Makes the skin smooth besides tanning it.
Doesn't streak and results in even tanning of the skin.
Keeps the skin moisturised.
Lasts long.
What Do We Dont Like About It?
Not suitable for those who want instant tanning results and intensive dark tan.
7. Australian Gold Spray tanning lotion with water-resistant and hydrating properties
Why Do We Like It?
It is a broad-spectrum tanning lotion that can resist water for up to 80 minutes.
Cruelty-free.
Free from PABA, alcohol, dyes, and gluten.
It comes with a pump for ease of use.
Easily absorbed into the skin.
Kakadu Plum and tea tree oil in it are rich in antioxidants which protect the skin from free radicals.
It also has olive fruit oil and sunflower seed oil that moisturises and smoothens the skin.
What Do We Dont Like About It?
Doesn't intensely bronze the skin.
Conclusion:
Tanning oils result in dark tans that last long. Their advantages on the skin, besides just tanning, make them more popular among users. Try any of our above tanning oils to get desired results.
You Might Also Like: