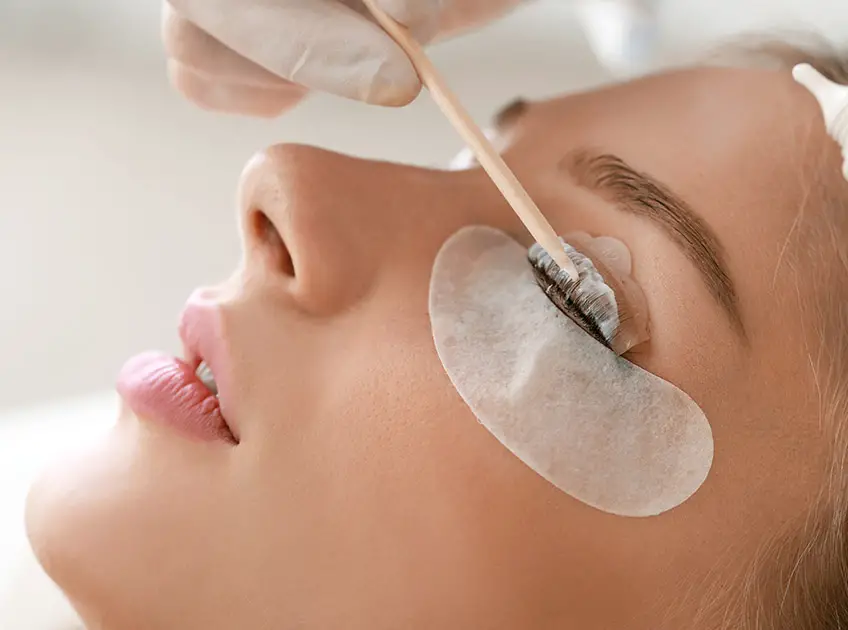 Long lashes can uplift the overall look of the eyes. No matter how much eye makeup you put on, if you have got big lashes, you are all set to get all the praises. If you are not born with big lashes, a lash lift is your go-to.
After Lash Lift Can I Shower?
What Is A Lash Lift?
Lash Lift is a procedure that uplifts your natural lashes, giving them a fuller, lengthier and curly look. It enhances the appearance of lashes, making them look thicker. Although the process of lash lift is natural and semi-permanent, it makes your eyes look beautiful until the lift remains.
People who get lash lift often ask how long after lash lift I can shower. It is one of the most common concerns regarding lash lifts. To provide a query to all your dilemmas regarding lash lift, we have compiled a detailed guide.
Keep reading to know how to take care of your lash lift and aftercare tips.
What Should You Know Before Heading To Shower After Lash Lift?
Even though there are no strict restrictions after getting a lash lift, following them will help you enjoy the lifted lashes for longer. In the same context, some points that you need to keep in mind before going for a shower are-
Do not rub or scrub your eyes
Avoid shower jets as they can put instant pressure on the eyes
Check the chemical composition of the products you use in the shower
Gently brush your lashes after showering
If you keep these points in handy, you will be able to maintain the lash lift for longer.
Lash lift aftercare tips
[ Read: Eyelash Extensions: Everything You Need To Know ]
Even though the lash lift is a simple and natural procedure, certain aftercare tips ensure that the lift will retain for longer.
Keep your lashes dry
Do not cuddle pillow as it can hamper the lift
Avoid application of mascara for the first 24 hours after the lash lift
Condition your eyelashes
Make sure you are not having discomfort or allergic reaction around the eyes.
How To Take Care Of Lash Lift For The First 24 Hours?
The first 24 hours are the most crucial that will decide how long will your procedure of lash lift will last. Proper care of lashes during this period will keep the lift intact, giving a stunning look to the eyes.
Here are the tips to take care of lash lift for the first 24 hours-
Do not take long showers, and do not soak your eyes for a long duration, as too much moisture and humidity can make lashes go back to their original form.
Avoid applying any type of eye makeup like mascara or eyeliner. Also, avoid putting any kind of product on the eyes and lashes.
Prevent making your eyelashes wet. Do not go swimming, hot bath, and sauna bath.
Do not sleep on your eyelashes. Sleep straight on your back.
Do not rub or scratch the eyes.
Avoid activities that can lead to sweating.
Do not use oil-based products for some time.
How Long After Lash Lift Can I Shower?
As for aftercare, you should avoid taking a shower for the first 24 hours. Within this period, the lashes are set properly so that they can last longer and prevent any further issues. Once this buffer time of 24 hours completes, you can take a shower and wash your face as you normally do.
Is Getting A Lash Lift Of Any Help?
Lash lift is one of the natural and effective procedures to make your eyes look beautiful with lengthy lashes. However, it is not an ever-lasting procedure. How long the result will last depends upon how well you take care of the lashes.
Here are some common myths associated with lash lifts-
Lash lift lasts only for a week.
The procedure will fry the lashes.
It is only for people who can't get lash extensions.
It is only for people with old age.
It is not possible to have tint with a lash lift.
All these are misconceptions regarding lash lifts that we have busted. Therefore do not fall into the trap and get a lash lift whenever you desire.
If you are thinking of getting a lash lift, it is advised to head out only after taking a shower so that the urge to shower again is not very high. Try waiting for at least 24 hours and let the lash set so that you can enjoy the long beautiful lashes for more days.
You Might Also Like: