It is quite difficult to put on fake eyelashes, but it is even harder to take them off. The glue can stick to your eyelid and when you try to peel them off, it can really hurt. Moreover, pulling off the real lashes along with the false ones can be a terrifying thought. Well, there is a proper way to take them off and most of the people have been doing it wrong all this time.
When you have luscious and long lashes, it can give your makeup a whole new and glamorous look.
However, you need to ensure that you aren't sacrificing the real ones for the sale of the false lashes. Apart from causing pain, doing it the wrong way can also lead to long term damage. Here are a few tips that will help you to take off fake eyelashes in the correct manner.
1. Fix Fake Eyelashes The Right Way
According to experts, the process of removing false eyelashes in the right manner starts with an adequate application. When you are applying it, you have to make sure that it is close to the lash line that is how it is designed. In case the adhesive is pressed to the natural lashes, it might lead to some damage.
Note: Make sure to buy only genuine and trusted fake eyelashes so that they are easy to remove after its use.
[ Read: Eyelash Extensions Everything You Need To Know ]

2. Use Appropriate Glue Remover
Buy a false eyelash glue remover. A majority of the eyelash kit has eyelash glue. However, they do often have glue remover. Nevertheless, there are several brands that provide eyelash glue remover in your local departmental store. Make sure that you go for a brand that caters to your specific skin requirements. It is better to use a glue remover made by the company which made the glue for your fake eyelash.
Note: Make sure that you check the list of ingredients to see if you are allergic to any of the ingredients.
[ Read: How to Remove Waterproof Mascara ]

3. Soaking with Oil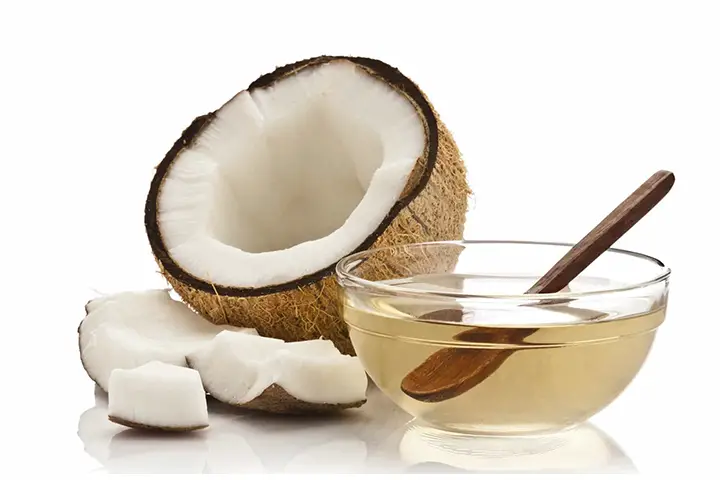 At times, you get the urge to pull off your eyelashes from the lids the minute that you reach home after a long day at work or a party. However, you should avoid doing it. Experts suggest that it is better to soak the lashes in oil as it is the safest way to remove it without leading to any harm to your natural eyelashes.
How to do?
You just have to massage the oil and allow it to sit for thirty seconds.

This helps with adhesive and you will be able to slip off the lashes pretty easily.

Use organic coconut oil that will work for your face and will help in removing your makeup. Hence, it is a win-win situation.

[ Read: How to Use an Eyelash Curler Properly ]

4. Using Makeup Remover
In case you want to save the eyelash for later use, make sure that you get a makeup remover that is oil-free. However, if it's just for one time use, you can choose any makeup remover you want. Irrespective of the type of makeup remover you are using, it is important to ensure that the makeup remover hasn't expired.
How to do:
Pour some of it on the cotton ball and stand in front of the mirror so that your lash and eye line is easily visible.

Rub the lash line where the lash glue is most prevalent and use the cotton ball saturated with makeup remover.

Use the dry end of the cotton ball to sweep the glue.

Keep doing this till all the glue has been removed.

Now, pull off the eyelashes. You will notice that it comes off easily.

You can use tweezers if you have avoided damaging the lashes.
[ Read: How to Use Vaseline for Eyelashes Growth ]

5. Store it Properly
Yes, it is possible to wear lashes. All you have to do is put it back in the case where you took them from. Make sure that you clean before putting it in. avoid throwing them in the makeup bag. This is because it can destroy your eyelash and make it absolutely dirty.
Take the fake eyelashes off when you hit the bed as they are very brittle and can easily get damaged when you sleep. Clean and comb them regularly to keep them looking attractive for long.
[ Read: How to Apply False Eyelashes ]

6. Watch Out for Damage
False eyelashes can lead to so much damage by waxing the natural ones when you peel it abruptly after you place it incorrectly in the lash line. With time, this can damage the natural eyelash. Eyelashes grow evenly on the lash line. So, if you notice a thin patch, something might be wrong and start using the growth serum.
Of course, you want long and beautiful eyelashes but make sure that you do not damage the natural ones.
Read Also: