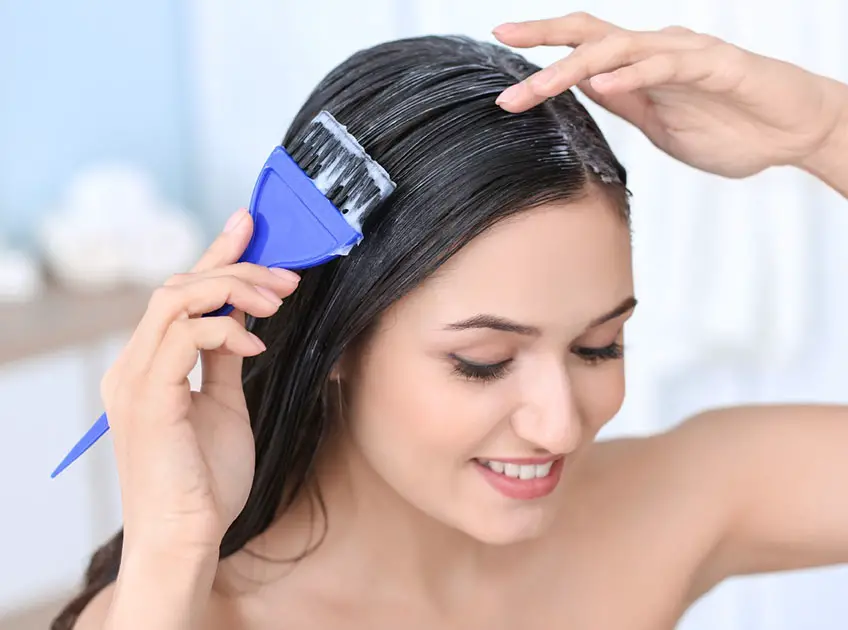 Thinking of going blonde but not sure how to use hair toner? Well, it is one of the most common concerns among women. In this article, you will find out what hair toner is, how it works and how and when you should use it. Keep reading till the end to find answers to all your queries.
Changes always look good, especially when you make them on your physical appearance. Going blonde or getting some light hair color gives you a refreshing look. If the actual hair color is dark, getting light color becomes difficult. However, in such cases, hair bleach comes to the rescue. But, at the same time, excessive or improper use of bleach can harm skin, scalp, and hair greatly.
Hair bleach and hair toner are two different things. If you are going to a trusted salon for hair treatment, you definitely are in good hands. But if you are thinking of doing it on your own, understating everything about the toner is essential to get the best result.
What is Hair Toner?
Hair toner corrects your hair color. It is used to enhance the natural tones of your hair after you have undergone a professional hair treatment. A hair toner improves the tonality of your hair and gives them a smoother, shinier, and lustrous look.
How Does Hair Toner Work?
Hair bleach is used to lighten the hair in order to give them a blonde appearance. But, the use of bleach makes the hair look brassy and harsh. In such situations, a hair toner comes as a savior. Hair toner doesn't change the hair color, but it helps in changing the undertone of hair. It neutralizes the shade of your bleached hair, giving a more natural and healthier look.
To get a desired hair color level, you must know that hair colors are scaled from 1 to 10 based on their shade. While level 1 is the darkest black color, level 1 is the lightest blonde color. If you are getting a level 8 light color, the use of hair toner to balance the warm tones will become necessary. It will neutralize the tone to give a more desirable shade.
Usually, toner is applied to specific sections of the hair. Foils are used to wrap the hair after the toner's application. Depending upon the quantity and brand of hair toner, you may have to put the foil on for 5 to 45 minutes. It will help in getting the exact blond color you desire and diminish the risk of getting brassy and harsh hair.
[ Read: How Long Does It Take To Dye Hair ]
When Should You Use Hair Toner?
Hair toner should be used every time you apply bleach. Some benefits of hair toner include-
Neutralizes undertones like golden hair and brassy orange or bright yellow that are not required.
Provides natural-looking dusty, platinum, or ashy blonde color.
Makes the hair look healthier and shinier
Hair toner can be used on roots or on highlights to alter the shade. When you use a toner, it is important to know how to choose the right hair toner to get the desired hair color. It generally depends upon your goal. For instance-:
If you want to balance brassy tones, get the toner that contains light ashy tones.
If the motive is getting the lightest blonde color or pure white shade, use a toner with icy white tones.
If you are going for pastel with baby tones or the popular rainbow hair, you will need a color toner over it to create a perfect balance.
How to Use a Hair Toner?
Once you decide what color you desire and what toner will be suitable for it, toning the hair will be a cakewalk. Some tips to keep in mind while toning the bleached hair and maintaining the natural look-
Hair color developer and hair toner should always be mixed in a ratio of 2:1.
Apply the mixture onto the hair with the help of a brush, concentrating more on sections that have unwanted undertones.
Leave the toner for 10 to 45 minutes (depending upon the brand) and then rinse thoroughly.
Wash hair with a branded shampoo that hydrates the hair and uses a hair conditioner.
After the hair gets dry, you will see all the differences. Now your hair is ready to flaunt with new colors. Do not forget that hair color fades over time. As soon as the color starts oxidizing, the hair will develop brassy tones. At this time, you need to refresh the color or give a touchup with a hair toner. Refreshing color after every six weeks will keep the hair healthy and natural-looking.
You Might Also Like: