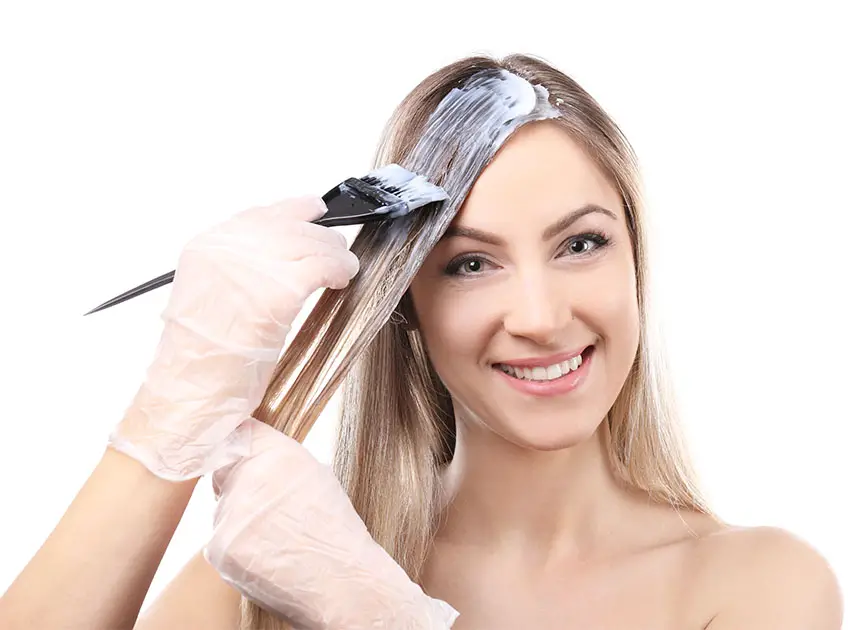 We may sometimes be tempted to color or bleach our hair to get a different look. There is nothing wrong with this unless you follow the right process of doing it, so the hair doesn't get damaged or at least you are able to fix the mishap if it occurs. When you like a lighter shade of hair, bleaching is a good option. Let us see some tips related to this for avoiding any damage.
How Often Can You Bleach Your Hair?
Hair bleaching frequency should not be more than 1 time in 8-10 weeks to avoid hair damage in the form of hair loss, split ends and breakage.
Steps to Follow While Bleaching Hair
Never bleach hair twice in one day as it can lead to serious damage. This is applicable even if your hair dye has seriously gone wrong.
If you have bleached your hair and want to fix it as you are unhappy with the results, wait for at least 2 weeks before the second bleaching, so it can get enough time to recover.
Keep your hair hydrated by moisturizing and deep conditioning treatments before the second bleaching so it can regain the nutrients lost because of the chemicals in the bleaching products.
Some of the conditioning treatments which condition the hair include applying hot oil every week, using repairing hair masks, and moisturizers.
To know if your hair is ready for a bleaching session touch it to see if it feels dry and brittle. In this case, bleaching would result in breakage and fallout.
Alternatively, remove some hair strands and do the complete bleaching process on them to check the results. In case the outcome is desirable, go for it for your hair.
Explore herbal options for color correction without bleaching to ensure that they don't damage the hair.
Hair toners can be used for hair dyeing as they are gentle on hair. They don't have intensive chemical products like bleaches, so the damage caused by them is less. Still, moisturizing treatments are needed with it.
Avoid blow-drying the bleached hair. Also, flat iron and curling iron should be avoided as it damages the bleached hair.
When you often bleach your hair, be very selective about the products as this is important for avoiding long term hair damage. Deep conditioning and hydration are mandatory for recovery so you can still have healthy hair and eliminate the chances of frizziness and dryness after the bleaching.
Recommended Topics: