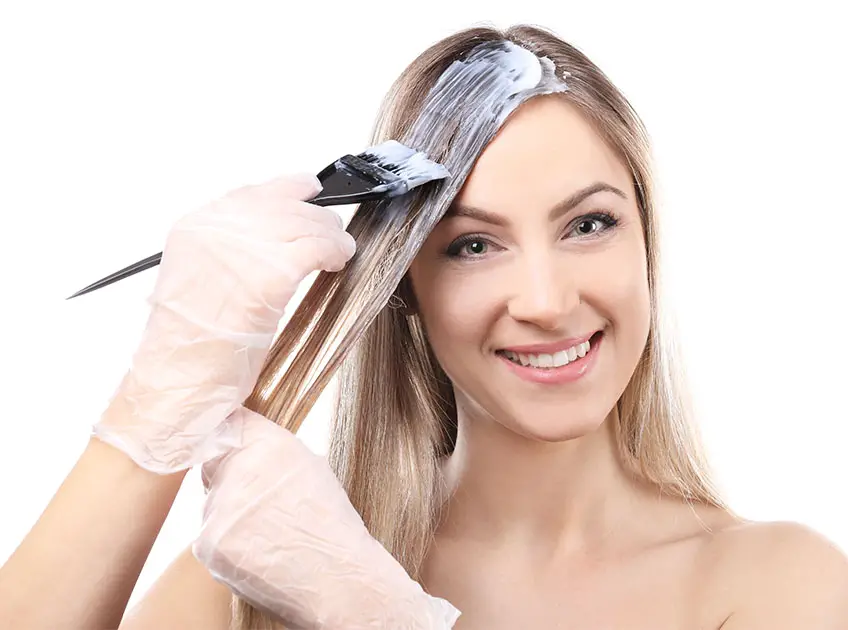 Toners are the secret to keeping the highlights on hair intact. These help in neutralizing the yellow or orange tints on the bleached hair, resulting in an ashy or platinum shade. Hence, toners are referred to as color correctors that impart a finished look, eliminate frizz, and dryness and revitalize the dull hair. But what impact does it have on the highlights? Read on to know the answer.
Hair Toner Do To Highlights
Impact Of Toner On Highlights
Highlights fade with time or might become brassy, without blending in with other hair colors. At this point, toner can be used. In salons, the toners usually have a consistency similar to hair conditioner and might be a clear or purple color.
For blonde highlights, the hairstylists often apply toners. In most cases, the product removes the highlights' brass or warm tones.
[ Read: How Long To Leave The Toner On Brassy Hair ]
Working Of A Toner
Semi-permanent or temporary hair dyes work by attaching dye to the outer layer of hair, which is referred to as the cuticle. There are eumelanin and pheomelanin in the inner layer or cortex of the hair. In the inner layer, hair dyes or hair bleaches work by altering the chemistry and resulting in a change in hair color. Toners work in the same way but are less penetrating compared to bleaches or ammonia-based dyes. Here is how the toner affects the highlights:
1. For Thick and Dark Hair: The highlights may not show up, and hence salon-grade toner works best for such hair. Ash-blonde or beige blonde works best in this case.
2. Severely Damaged Hair: These are thin hair which can be damaged by dyeing or bleaching. Even mild toners are not recommended because of their damaging effect on the hair.
3. Grey or Silver Hair: These hair colors don't need toner but if you want to use them, a mild formula should be preferred.
4. Blonde Hair: Remove the yellow blonde hue from your highlights by using a purple ash toner.
5. Auburn Hair: When your hair is reddish-brown, choose a green-tinged toner to ensure proper neutralization.
6. Toner Suitable for Bold Hair Color: You can use blue toner for the bold hair colors so it provides an efficient neutralization.
[ Read: How To Highlight Hair At Home Without Foil ]
Need For Toner For Highlighted Hair:
When the hair turns into a lighter shade on the application of a dye, bleach or just highlight, some brassiness remains from the previous color. When you know the level of color used for highlighting, deciding the right strength of the toner for your hair, becomes easier. Another factor to be considered is the number of highlights of it is done all over the hear or just in a few layers.
The toner will just deposit pigments on the surface to adjust the highlights. In no way, it will upgrade the color. Sometimes, it is also used to get a multi-layered effect. For the very dark hair, more than one sitting might be needed as an immediate lighter shade cant be attained in a single attempt.
Once you have highlighted your hair, make sure to take proper care through oil massage and limiting the use of chemical products. Even toners are chemically charged so try to go for toners based on natural ingredients to ensure no or least damage to the hair follicles and keep them healthy.
You Might Also Like: