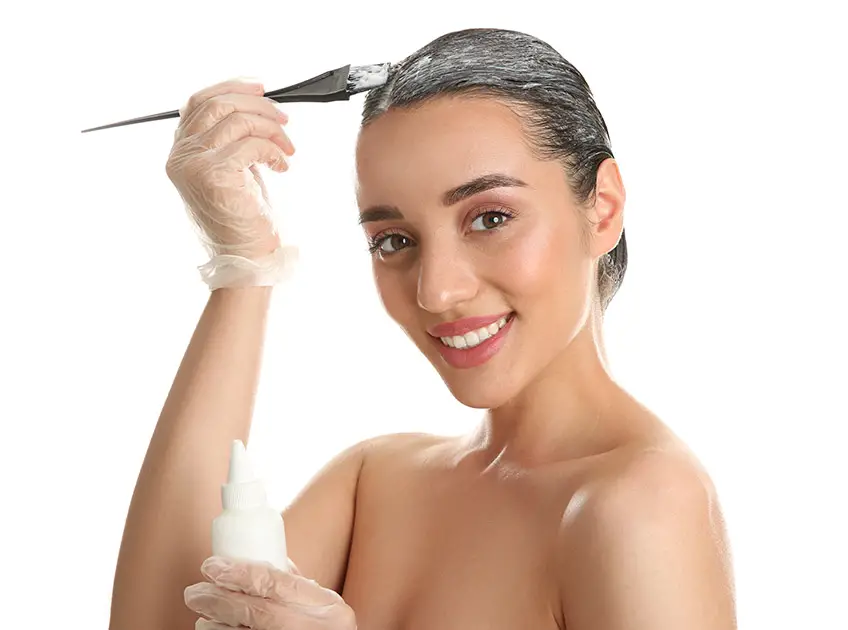 Bleaching the hair breaks down the healthy fatty acids in the hair shaft, leaving it fragile and dry. This happens when you dye your hair at home or in the salon and when the necessary care isn't provided, this can further damage. Read on to check some ways of keeping the bleached hair nourished, smooth and silky.
Bleached Hair Soft And Silky
Ways Of Making Bleached Hair Smooth And Silky
Some simple ways of keeping the bleached hair silky and smooth are as follows:
1. Apply Argan oil: It has anti-oxidants and the restorative properties of this oil make it known as "liquid gold". Using the oil makes the strands strong and provides all the nourishing vitamins, preventing further hair damage in the form of split ends or breakage.
2. Use a Hair Mask: Hair masks made using natural ingredients such as black seed oil, coconut oil red onion, milk and apple cider vinegar, helps hair to retain its elasticity. Regularly using a nourishing hair mask for 15-20 minutes and then rinsing well with cold water can provide the best results.
3. Massaging oil: You can use grapeseed, coconut, olive, castor or a combination of several oils like sweet almond, jojoba, olive, grapeseed and others to massage the scalp. This will not just treat the tresses but help in reviving the dull hair.
4. Using a Leave-in Treatment: Leave-in treatments involve the use of revitalizer spray or mist tonic that can add strength and shine to the hair. These products are loaded with nutrients, so adding them to your hair care routine can make the hair healthy, smooth and shiny.
5. Use Plant-Based Products for Hair: Floral formulae have an amazing impact on the hair. For example, a rose helps in reducing hair fall and restoring its natural moisture. There are products which balance the dryness and frizziness because of the blend of various nourishing oils in it.
[ Read: 7 Best Drugstore Products For Frizzy Hair ]
6. Use a Wide Teeth Comb for Brushing Wet Hair: Bleached hair can have tangles and snags. So, use a wide-toothed comb to brush your hair so the chances of breakage can be reduced.
7. Choose Your Hair Ties Carefully: When you have bleached hair, avoid just tying the hair into a bun as it will just do further damage. Choose satin or silk hair ties rather than elastic headbands to prevent breakage.
8. Follow a Balanced and Healthy Diet: Besides the above tips, make sure to eat good food that has all nutrients, to keep the hair healthy, smooth and silky. Add eggs to your diet as this promotes hair growth and reduces hair fall. Similarly salmon has vitamin D and omega 3 fatty acids. Green vegetables are equally important as they have a good amount of vitamin A and C.
Chemicals used in the hair bleaching process open the cuticle and alters the melanin within. The natural protective oil and fibres are stripped off. Hence it is mandatory to provide special care by following the ways mentioned above, to nourish and revive it and make it soft and silky.
You Might Also Like: