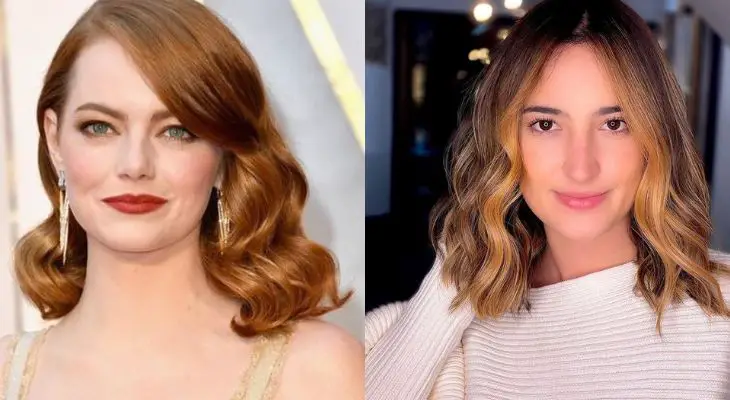 During summer most women think about whether to cut their hair short or leave it long and bear the summer heat. You can come out of that confusion by opting for long bob haircuts and hairstyles. A long bob is nothing but a bob cut where the length of your hair rests near the shoulder rather than being too short like a regular bob cut. The benefit of this long bob haircut is that it can be styled straight, curly, or wavy. Here is a curated list of long bob haircuts and hairstyles for you.
20 Gorgeous Long Bob Haircut & Hairstyles
1. Side Parted Blonde Straight Long Bob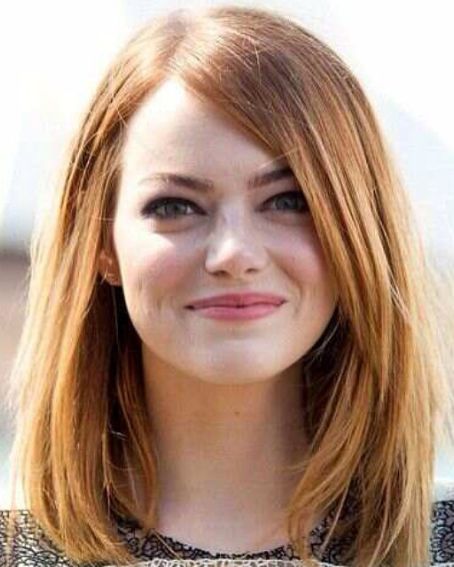 The straight long bob proves exactly what simplicity and elegance mean. To keep things simple, you can try out this haircut which is easy to maintain and style. The side-swept fringes add beauty to this sheer look.
2. Layered Long Bob Haircut
To have a more style look in a long bob haircut, a layered long bob can be the best pick. Part your hair deeply on one side to make it look more voluminous. The slight wavy texture offers a glam look.
3. Ombré Long Bob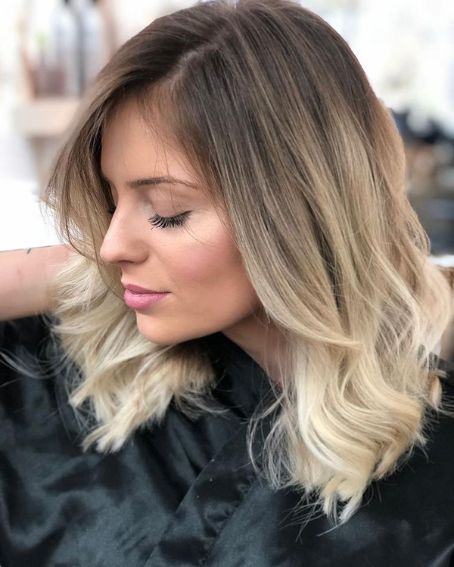 Wanted to own a preppy and calm face? Then this ombré long bob is for you. Get your hair cut into a long bob and ombré dye it to have a cool appearance. Side part your ombré hair and style the ends in soft waves to finish off the look.
4. Pink Wavy Long Bob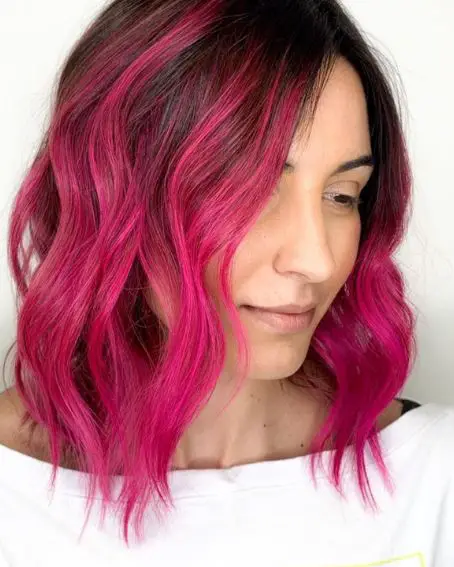 To make things more amusing and fashionable, get your long bob haircut done and dye it vibrant stylish pink. Add slight waves to the pink-colored long bob hair to emphasize the whole appearance.
5. Half Updo Blonde Wavy Long Bob Hairstyle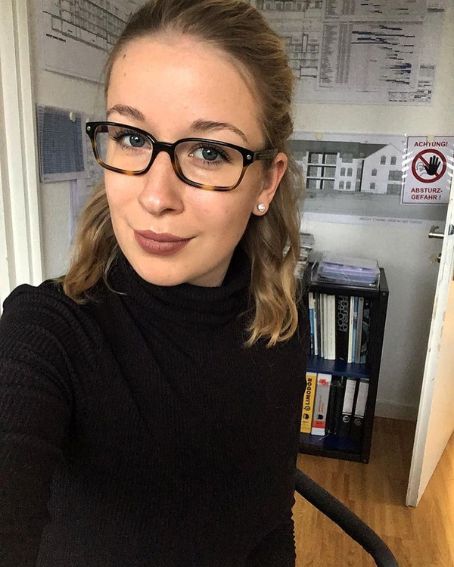 The perk of having a long bob is that you can add different styles to it. The half updo style is the easiest one to make and maintain. Simply backcomb the front hair and tuck it with a clip or band at the back center leaving the other half of your hair free.
6. Long Layered Bob Haircut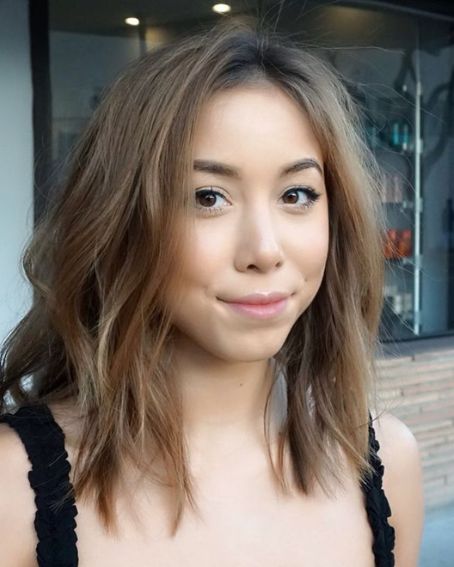 Thinking to get a haircut that looks great on any kind of outfit? Then you can go for this long layered haircut with no doubts. Adding layers to your long bob hair can look stunning and gorgeous.
7. Side Pinned Wavy Long Bob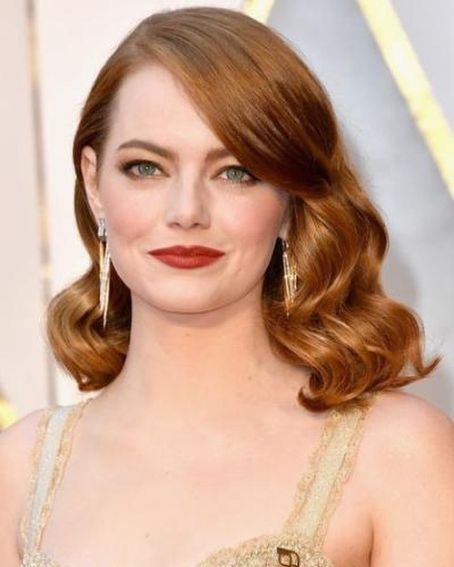 The wavy golden brown long bob hair is more like a beautiful cascading waterfall. Side-swept hair is pinned at the sides. This hairstyle is absolutely a head-turner that can make you look like an old Hollywood glam diva.
8. Shaggy Long Bob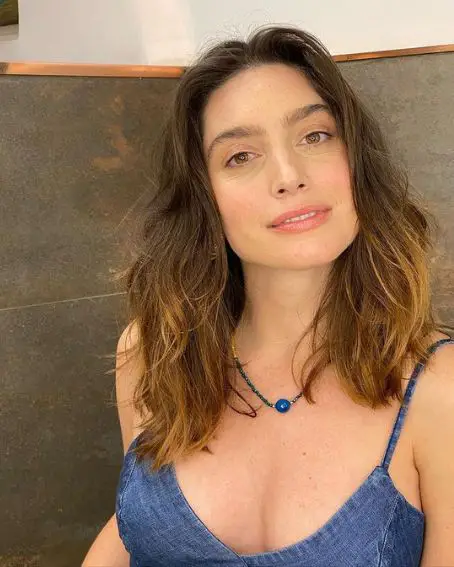 If you are a rocking chic girl, then you need to try out this style. The layered long bob is done in a gorgeous way. This hair is darker from the roots and tips are honey blonde. This is more like an ombré shade on the whole.
9. Highlighted Long Bob with Fringes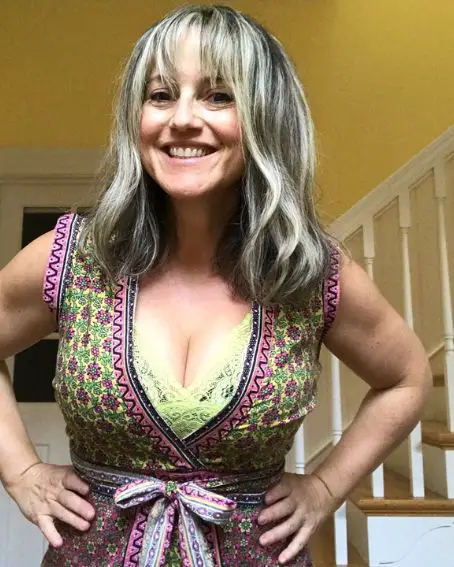 This style gives you a pretty and younger appearance. Also, it suits well women of age over 40. The mix of black and platinum shades of hair looks glorious along with the fringes.
10. Long Blunt Bob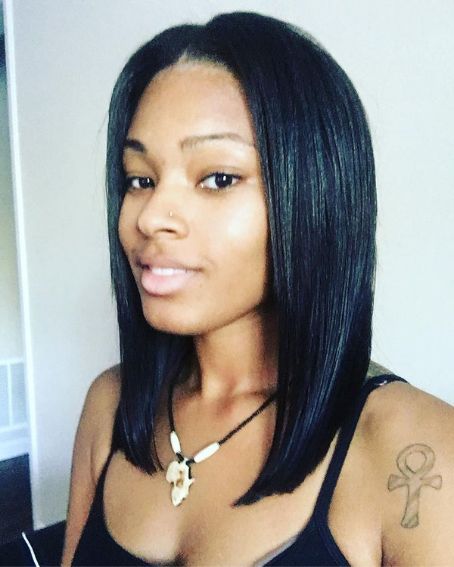 A bold look that is the rage these days is this long blunt bob. Get the ends of your long bob cut in this blunt manner and opt for a straight poker style to sound like an awesome girl.
11. Balayage Long Bob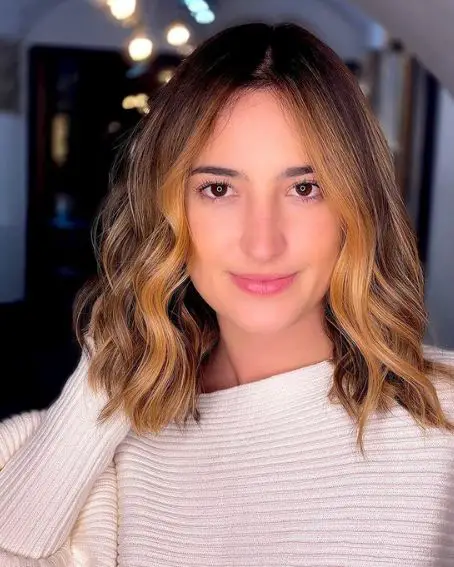 This caramel blonde wavy long bob tousles highly illuminates your hair and facial features. Add waves to this amazing balayage hair and set it with hairspray to complete the look.
12. Textured Long Bob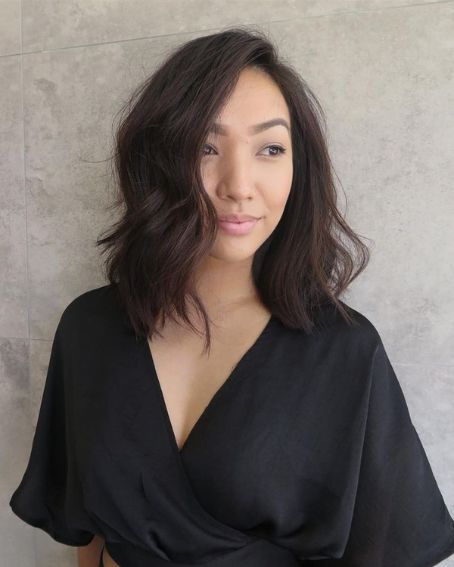 No matter whether your hair is thin or thick, choose this textured long bob haircut to make your mane feel voluminous and lovely. Simply side part it to emphasize the hair texture and look.
13. Blonde Long Bob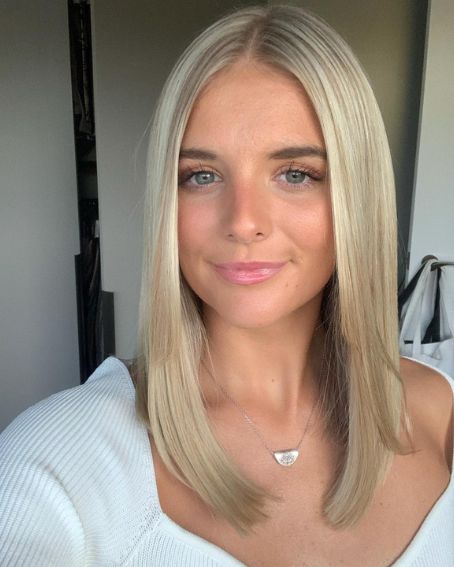 The sleek straight long bob can offer you a flattering face. Go for this haircut when you want to keep things simpler. Mid part the straight blonde long bob for a neat and calm appearance.
14. Curly Layered Long Bob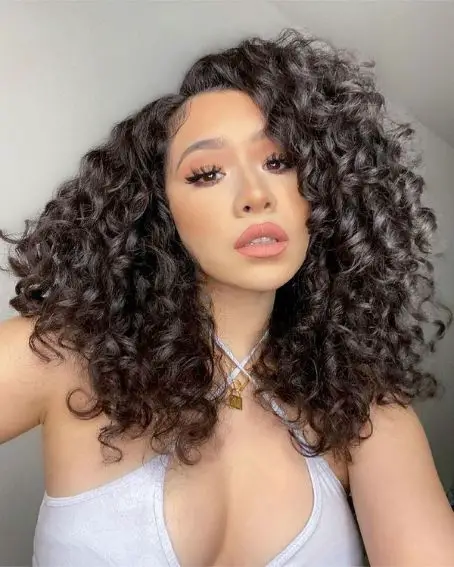 Long bob-cut curly hair might look like a giant floof. And hence decide on an awesome layered bob cut to your kinky curly hair as it will help flatter your curls a little and allow it to open up and look more defined. Long bobs on curly hair look absolutely stunning.
15. Angled Long Bob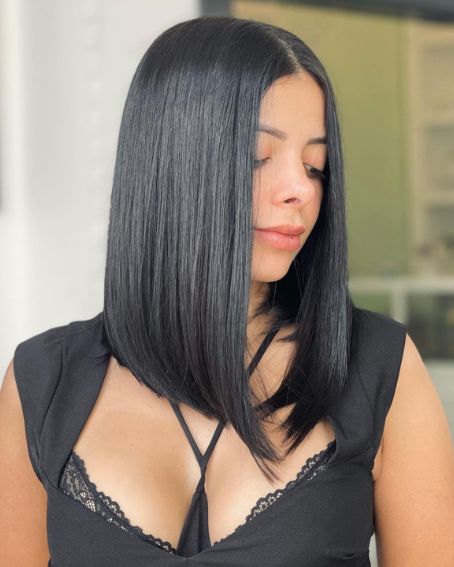 Angled long bob creates an interesting look on lifeless hair. Go for a straight poker style to enhance the angled bob cut. Straighten up to give a shiny visually elongated look.
16. Curly Long Bob with Side Swept Fringes
A voluminous curly long bob with subtle highlights makes all the difference. Especially the side swept fringes look cute drawing attention to your gorgeous eyes.
17. Messy Long Bob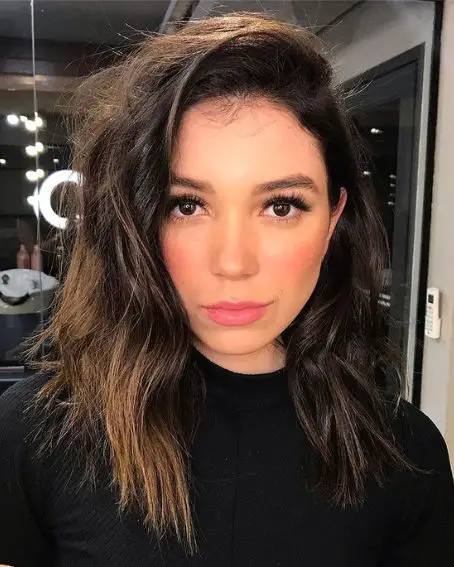 Get a stylish fiercely-girl look with this messy long bob style. The key here is the side-swept hair which is super messy. This hairstyle looks great even with a simple t-shirt and jeans.
18. Long Bob with Full Bangs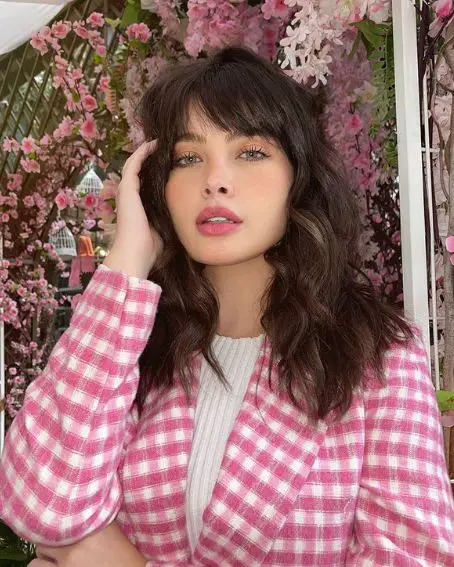 This type of long bob is a vintage version that is added with plenty of movements and life. The full bangs offer an adorable look which covers up your forehead accentuating the stunning eyes.
19. Brunette Long Bob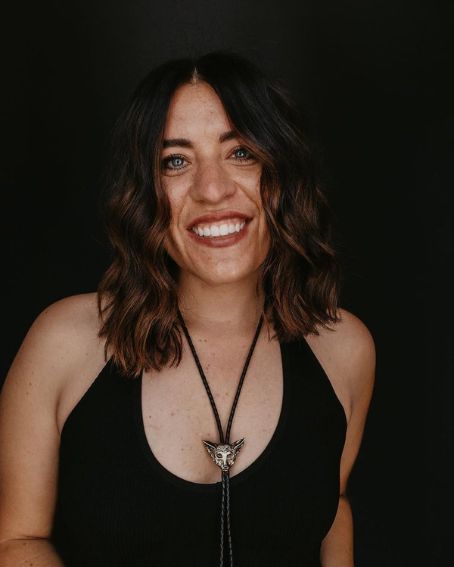 You should not miss trying out this lovely brunette long wavy bob haircut. The face-framing long wavy hair is absolutely beautiful. From casual to formal any outfit can be worn to complement this hairstyle.
20. Textured Wavy Long Bob with Choppy Fringes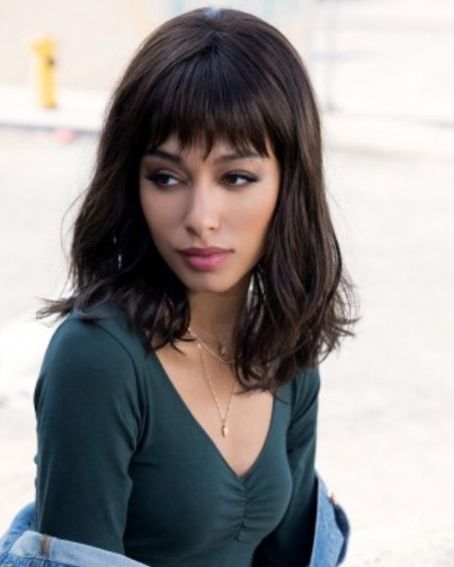 A dark chocolate-toned long layered bob with textured edges provides a natural lift and movement to your hair. The choppy fringes which sit above the brows enhance the pretty eyes and lift up the facial features.
Best Clean Hairstyling Products
Best Splurge
R+Co Bleu Super Style Crème – Buy on Amazon
Best Drugstore
Kristin Ess Hair Style Assist Blow Dry Mist – Hair Heat Protectant Spray – Buy on Amazon
Best Leave-In Conditioner
JVN Complete Conditioning Mist – Buy on Amazon
Best Texture Spray
Briogeo Blossom & Bloom Ginseng + Biotin Hair Volumizing Spray – Buy on Amazon
Best Shine Spray
Authentic Beauty Concept Glow Touch – Buy on Amazon
Best Heat Protectant
Iles Formula Finishing Serum – Buy on Amazon
You Might Also Like: