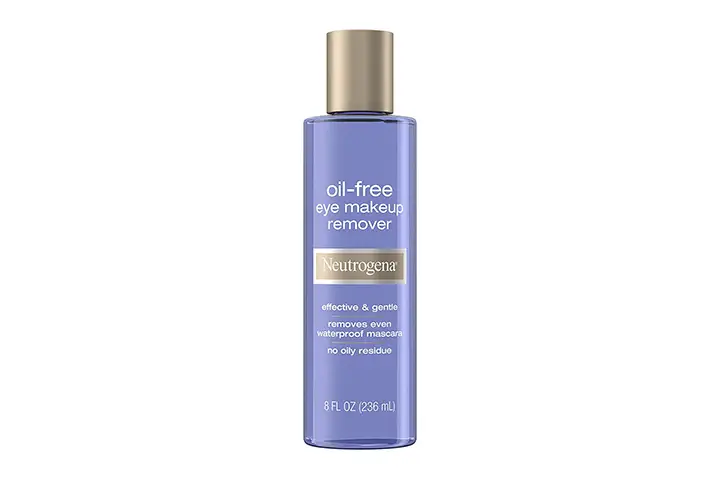 Neutrogena Gentle Oil Free Eye Makeup Remover is intended to help easily remove eye makeup that has been applied. This product helps us to remove the makeup on our eyes.
The oil free, non-greasy liquid makeup remover is ophthalmologist tested, so it's safe for contact lens wearers and those with sensitive eyes.
Neutrogena Gentle Oil Free Eye Makeup Remover
How it Works:
Neutrogena Gentle Oil Free Eye Makeup Remover and makeup cleanser formulated with soothing aloe and cucumber for sensitive eyes.
The oil-free and non-greasy eye makeup remover formula helps to remove all eye makeup, even stubborn waterproof mascara, leaving skin feeling clean and fresh with no heavy residue left behind.
Aloe and cucumber extracts help to soothe skin and work gently without the harsh tugging, pulling or stinging of the sensitive eye area or skin.
Pros:
Help to remove the makeup and dirt trapped around your eyes.
It completely lifts away waterproof eye makeup without tugging the delicate eye area.
Skin feels soft, smooth and clean.
Suitable for sensitive eyes and contact lens wearers.
Lifts long wearing mascara and eyeliner.
Cons:
Need water to rinse off, messy.
Rating: 4.8 out of 5
It removes eye makeup right away with this gentle dual phase, oil free formula. It activates when shaken to gently whisk away eye makeup even a stubborn waterproof mascara without any greasy residue.
Frequently Asked Questions (FAQ's)
Q. Is it worth buying?
Ans: This product is worth buying if you want a gentle and effective eye makeup remover.
Q. Is it oil free?
Ans: I found it greasy. May technically be something other than "oil," but it left a light residue. Not awful, but more than I had expected.
Alternate Products:
You Might Also Like: