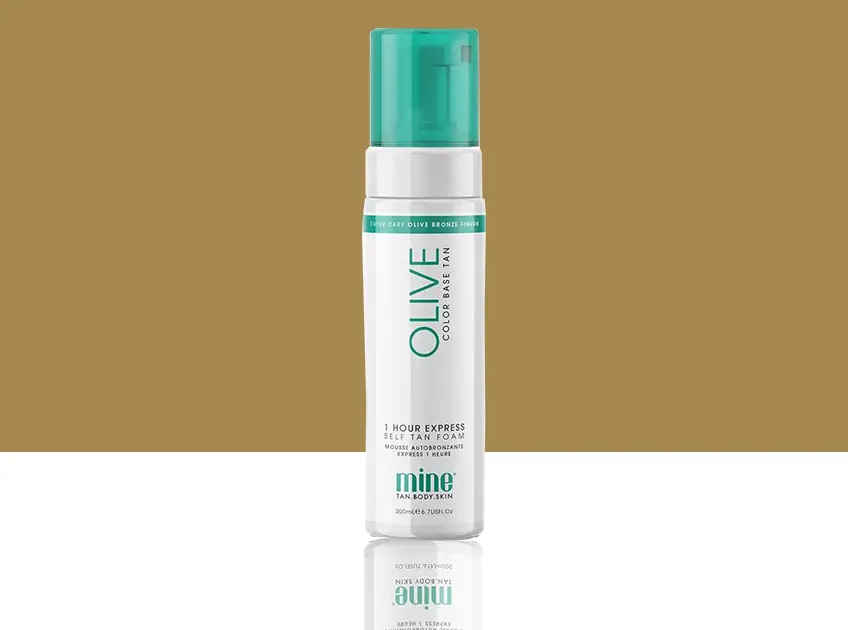 Stretch marks result from growth spurts, weight gain, weight loss, pregnancy, and hormonal changes. They appear as uneven whitish lines, usually in the tummy, breasts, chest, upper arms, legs, bottom, hips, or back.
Even though it is common to get stretch marks, people don't find them aesthetically pleasing. Therefore, efforts are made to conceal them using different products. Advanced skin treatments like plastic surgery may help if you are looking for a permanent solution.
However, people looking for a temporary solution can go for self-tanning products. Besides giving the skin a beautiful golden bronze tone, tanning also hides some major imperfections like stretch marks and cellulite.
It happens because dark skin can conceal minor flaws better than light skin. You can find multiple color-correcting self-tanners that work amazingly for stretch marks too.
How Self-tanners Cover Stretch Marks
The active ingredient in self-tanners is DHA- dihydroxyacetone. As you apply self-tanner to the skin, it reacts with the amino acids present in the uppermost layer. This reaction leadView Posts to darkening the skin tone and causing sunless tanning.
Tanning helps to cover stretch marks; however, an incorrect application can cause more harm than help. If you focus more on stretch marks and apply more self-tanner over them, they will be more pronounced.
The trick is to cover the areas evenly and touch up the smaller areas later if needed.
Now that you know how to conceal stretch marks with self-tanners, it's time to check out some of the best self-tanners for stretch marks.
5 Best Self-tanner For Stretch Marks
1. MineTan Color Correcting Self Tanner
The color-correcting formula of MineTan makes it one of the best to conceal stretch marks. Even though there are many color-correcting self-tanners, the special formula of this product makes it unique.
It gives the golden hue in just an hour of application. Easy to apply and quick in result, MineTan is something you can't ignore. It is the fastest bronzing foams so far.
The best part is it works well in all skin types and is suitably well for people with stretch marks. It hides those pasty streaks in the body due to stretch marks or vitiligo and gives an even skin tone. The olive formula is the best choice for reducing the look of redness.
What We Like
Suitable for all skin types
Can hide skin imperfections with its color-correcting formula
Gives faster results
2. St. Tropez Classic Self Tanner
When it comes to self-tanning products, St. Tropez is one of the leading brands. This classic self-tanner from this company works great on different skin types to conceal imperfections and give a flawless look.
The mousse formula takes 4-8 hours to develop the desired tan. Take some mousse on your hands or self-tanner mitt and apply it evenly to all the body parts in a circular motion.
It ensures streak-free and even tan, hiding all the discoloration, including stretch marks, cellulite, and vitiligo. The good thing is it works well on fair-skinned people as well.
What We Like
Mousse formula
Conceals stretch marks and vitiligo
Suitable for all skin types
Give you control over developing the desired shade
[ Read: 10 Best Self-Tanner For Pale Skin ]
3. Sally Hansen Airbrush Legs
Due to growth spurts, weight loss, and weight gain, stretch marks often appear on the upper thighs, calf muscles, and backside. If you are dealing with the same, Sally Hansen Airbrush Legs will come to the rescue.
This product has been designed to give the legs an airbrushed, perfectly toned, and tanned appearance. It covers skin imperfections, like veins, bruises, and stretch marks.
All you need is to apply this product evenly on the body parts to develop streak-free and even tan. Being water and transfer-resistant makes it even more appealing. It is lightweight and easy, and comfortable to use.
The presence of Palmaria extract makes it nourishing for the skin. Ensuring flawless and evenly tanned legs, this product is perfect for hiding stretch marks.
What We Like
Infused with Palmaria extract
Water-resistant and transfer-resistant
Covers skin imperfections like stretch marks, blemishes, and vitiligo
4. Skinerals Self-Tanner Sunless Bronzer
If you don't want to experiment with any new self-tanner and stay with a brand known to give stunning results, Skinerals should be your pick. It is a highly effective and safe self-tanner that can be used on the face and the entire body.
It gives a natural and consistent tan when applied properly. Every ingredient in this product is natural, skin-loving, and completely free of sulfate and paraben. Moreover, being vegan appeals to people more.
The result of Skinerals self-tanner lasts for up to a week. To maintain the tan further, you can reapply the self-tanner.
What We Like
Super-safe and highly-effective
Paraben-free and sulfate-free
Stays gentle on skin
Tan lasts for seven days
5. b.tan Self Tanner
It is a one-hour tan mousse, giving an even tan and covering the stretch marks perfectly. It is vegan and consists of 100% natural DHA. At the same time, it is paraben-free.
This self-tanner is available in shades- from mellow to deep and dark. You can choose whatever shade you are seeking. Besides, it is great for beginners too.
This shade will work wonders if you want the stunning sun-kissed look without looking too tanned. The formula blends easily over the stretch marks, covering them and giving flawless skin.
What We Like
Consists of 100% natural DHA
Paraben-free
Available in different shades
You Might Also Like: