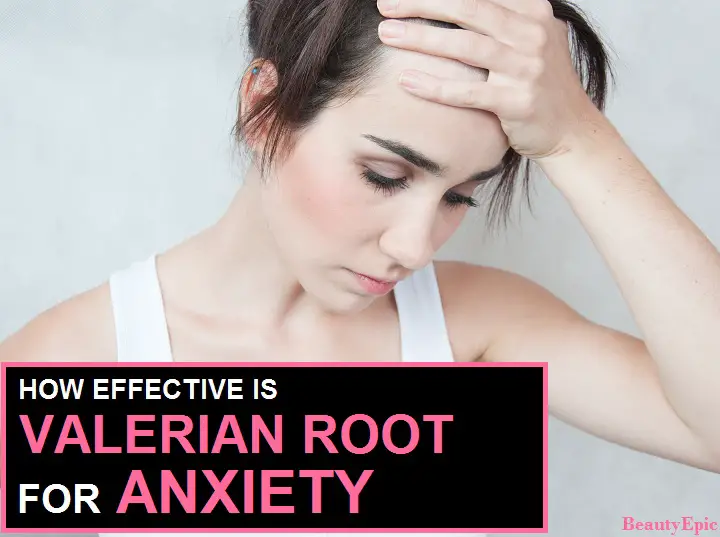 Are you facing trouble while sleeping? You may be a victim of anxiety! If you want to get rid of this problem, then you can try valerian root, which is a natural supplement. It is used to treat anxiety without any side effects. Valerian is a plant with flowers, which grows in Europe and in some parts of Asia. The flowers can be pink or white, which bloom in summer and the white flowers carry a sweet smell touching deep inside your soul. On the other hand, the root carries a foul smell like stinky cheese or may be of a dirty foot. It's a good remedy for curing insomnia and nervous anxiety helping you to lead a normal lifestyle. This natural herb was used in ancient Greece to treat:
Insomnia
Nervousness
Stress
Trembling
Headaches
If you are suffering from any of the above conditions, you can use the Valerian root exploring best results. Once you start using Valerian root you can fall asleep naturally staying away from insomnia.
It also calms your anxiety and thus you can get rid of all worries. It increases the release of GABA from your brain that gives you effective results in real time. Sometimes, it's combined with certain other herbs to come up with amazing results ensuring a better health.
Is Valerian Root Good for Anxiety?
Valerian root works amazing for anxiety. The increase in secretion of GABA, an enzyme from brain helps in regulating blood cells properly due to which you can get familiar with all positive aspects.
Valerenic and valerenol, which is present in valerian root, are the anti-anxiety components, which works well reducing the anxious nature.
This Valerian root works the same of prescription drugs and thus it becomes a popular natural dietary supplement curing anxiety and insomnia. Insomnia affects at least one-third of the World population once in their lives.
How Effective is Valerian Root for Anxiety?
Since, it has the necessary chemical properties required to relieve anxiety it functions well. Recently, Valerenic officinal is considered as the popular species and is the most effective compound to treat anxiety followed by insomnia. Some other species are also there, which are not studies well and thus it's good to avoid them.
However, you may face certain side effects like?
Headache
Dry mouth
Feeling too much excited
Diarrhea
Excessive drowsiness
Visualizing strange dreams
If you think you are getting any of the above-mentioned side effects it's better to consult with your doctor knowing how to manage the condition.
One must not take Valerian without doctor's advice especially if he/she is getting treatment for the conditions mentioned below:
Infections like HIV, malaria and tuberculosis
Asthma or allergies
Cancer
Erectile dysfunction
Heartburn or gastroesophageal reflux disease (GERD)
Psoriasis, rheumatoid arthritis or other autoimmune disorders
High blood pressure, high cholesterol or other heart disease
Migraine headaches
Psychiatric disorder
Seizures
So, you have to get a detailed consultation with your doctor before you use to start taking valerian root extract as a natural antidepressant. GABA is responsible sending calming messages and thus is effective for anxiety. Instead of prescription drugs you can use the natural medication that aids you to manage the condition in your way. The effects on GABA receptors lower your stress level and you can now get that feel good experience eliminating all negative impacts.
[ Read: Is Ashwagandha Good for Anxiety & Depression? ]
1. Valerian Root Liquid Extract for Anxiety
Nowadays, Valerian root liquid extract is easily available and thus you can now get rid of stress and anxiety ensuring that life becomes easier for you. The root liquid extract works as mild sedative that helps you to get a good sleep free from any disturbances. Thus, you can lead a healthy lifestyle understanding the positive aspects of valerian root. Valerian creates a calming effect on central nervous system triggering the necessary receptors in the brain, which give you a feel of relaxation.
You can now enjoy your night knowing that you have a good natural remedy that aids you to feel better in real time. During World War I and II valerian root extract was used in several hospitals in Europe in order to treat serious stress and anxiety. Valerian root is also used in Chinese medicine for about 2,000 years that gives relief from pain with a calming effect.
Process:
You can simply take some Valerian root extracts with some water
Mix it well forming a thick paste
Consume till you find effective results.
2. Passion Flower and Valerian Root for Anxiety
Valerian and passion flower are two natural herb extracts that are used as nervous tonics for centuries. Both the plants have relaxing and sleep-promoting properties. Spanish Explorers in Peru in 1569 discovered Passion flower and the supplement in combination works the best for stress and anxiety. Valerian and passion flowers can be used in various forms such as:
Tinctures
Infused oils
Herbal teas
Glycetracts
Valerian root has an unpleasant taste followed by a bad odor that has gained enormous popularity as a natural remedy for sleep disorder.
3. Valerian Root and St John's Wort for Anxiety
St. John's wort is nice plant with sweet yellow flower that's used as a natural remedy to treat stress disorders. You can combine Valerian root extract and St. John's wort to see excellent results that aid you to enjoy a good night sleep free from any worries. You can take Valerian and St. John's wort in different forms like:
Tea
Capsules
Tablets
You can opt for the suitable one, which would work the best for you.
Get yourself equipped with the good effects of valerian and some other natural herbs that help you to treat insomnia and other stress related disorders. Valerian when taken in the above forms, gives users good result with a real calming effect.
You Might Also Like:
Image:- 1