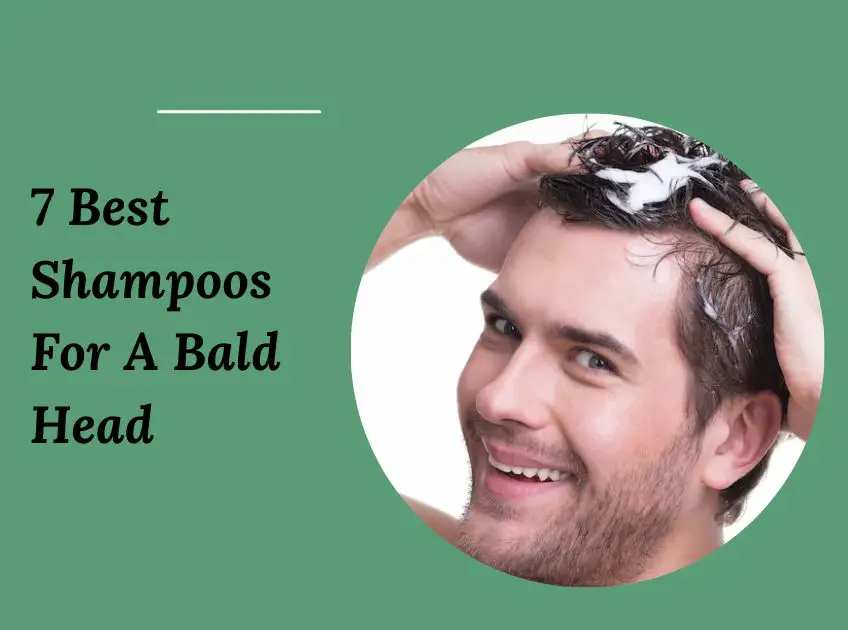 You may feel that a bald head is easy to maintain than a scalp full of hair, but it's the other way around. If you have recently shaven your hair to get the ever-trending bald look, your scalp becomes the main event for the next few days.
According to skincare experts and dermatologists, taking care of a bald head is a lot similar to taking care of your skin. The two major issues with the bald head are dryness and dandruff. Dryness occurs due to lack of sun exposure, while dandruff is an outcome of dryness.
Bald Head
It is a misconception that hair is required for dandruff. When the scalp is exposed to direct sunlight, it becomes susceptible to sun damage and drying, which ultimately leads to dandruff. For bald people of color, in particular, either can result in discoloration and "light-colored patches.
Even though it is essential to keep the bald scalp clean and moisturized, using the right product is vital. At the same time, you need to protect the scalp from sun rays. Moreover, using the best shampoo for a bald head is equally important.
So, here we have listed the 7 best shampoos for a bald head. Check them out and find your pick according to your skin type.
7 Best Shampoos For A Bald Head
1. Best Overall: C3 Head Wash Paraben Free Gentle Shampoo For Bald Head
Features pH-balanced formula that keeps scalp skin protected from bumps, irritation, and redness
Good for the face, beard, and scalp
It helps add a dose of moisture to the shaven head
It is sulfate-free and non-comedogenic
Also, it is free of phthalates, parabens, fragrance, and BPA
It doesn't contain artificial fragrances that can trigger sensitivities
What We Don't Like: It contains artificial fragrance.
2. Best for Daily Use: Bee Bald Clean Head & Face Daily Cleanser
Maintains a perfect moisture balance on the scalp
Prevent scalp from getting dry and flaky
Features mildly exfoliating formula, perfect for removing blackheads and unclogging hair follicles
The foam-based formulation is effective at removing excess oil
It leaves a fresh, tingling sensation
The major ingredient is honey, delivering antiseptic and antibacterial properties
Also infused with antioxidant-rich ingredients such as licorice root extracts, bee pollen, and jojoba beads
What We Don't Like: It contains added perfume that might irritate sensitive scalps. Also, you get less quantity for the given price.
3. Best for Hair Growth: Brickell Daily Strengthening Shampoo
Keeps hair healthy and boosts hair growth
It is free of sulfates and contains aloe vera, silk amino acids, tea tree oil, and peppermint
Features pro-vitamin formula
Improves blood circulation
Combats itchy and flaky scalp
Keeps scalp well moisturized
What We Don't Like: It is pricey. Also, it may leave behind residue.
4. Best for Psoriasis: Neutrogena T/Gel Therapeutic Shampoo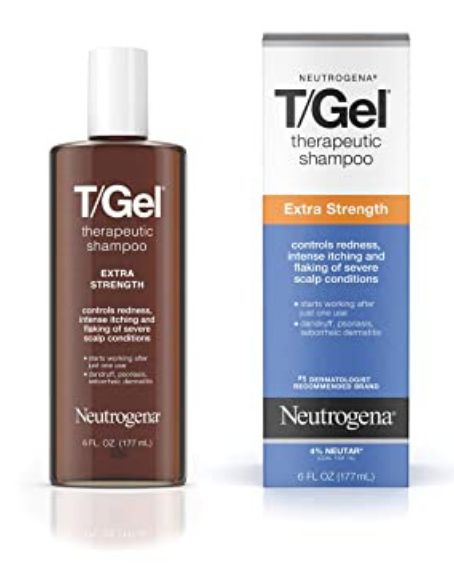 Effectively manages scalp inflammation, redness, and itching
The formulation contains 2% coal tar
Recognized legit by National Psoriasis Foundation for scalp conditions and psoriasis
Reduce scalps flakiness and keep dryness at bay
What We Don't Like: It may leave a white residue on the scalp. Also, it has a typical smell of coal tar.
5. Treats Dry Scalp: Kiehl's Amino Acid Shampoo
Manages dry and flaky scalp
Coconut oil-derived cleanser is the chief ingredients
Features nourishing formulation yet doesn't clog the pores
Lathers into a rich, creamy formulation
It helps get rid of all the gunk without making the skin lose its moisture
It contains wheat proteins that make hair stronger
Also infused with wheat starch that adds body and fullness
Free of SLS and SLES
What We Don't Like: It is pricey.
6. Best Cowash: SoCozy Splash Swim 3 in-1 Shampoo + Conditioner + Wash
Formulation is super-mild
Prevents any irritation of children's sensitive skin
Free of harmful chemicals like sulfates, phthalates, parabens, or artificial colors
The 3-in-1 formulation can be used on the scalp, body, and face
It contains kiwi extracts that are nourishing for the scalp and body
Features fruity smell
What We Don't Like: It doesn't later.
7. Deep Nourishing: Wella Professional Invigo Nutri Enrich Deep Nourishing Shampoo
Creates high-performance treatment for the scalp
Deeply nourishing and moisturizing shampoo
Restores optimum hydration and prevents dry and flaky scalp
Features its exclusive Nutri-Enrich Complex
Also infused with Vitamin and Mineral Rich Goji Berry, Silk Extract, and Vitamin E
The presence of Peptides, Panthenol, and Oleic Acid makes it appealing
Smells good with an elegant chypre mix of fruity & musky notes
What We Don't Like: It contains SLS.
Conclusion
Now that you know some of the best shampoos for a bald head, it's high time you should shift from your regular shampoos to those made for a bald head. Say goodbye to dry patches and dandruff and maintain a healthy scalp.
You Might Also Like: