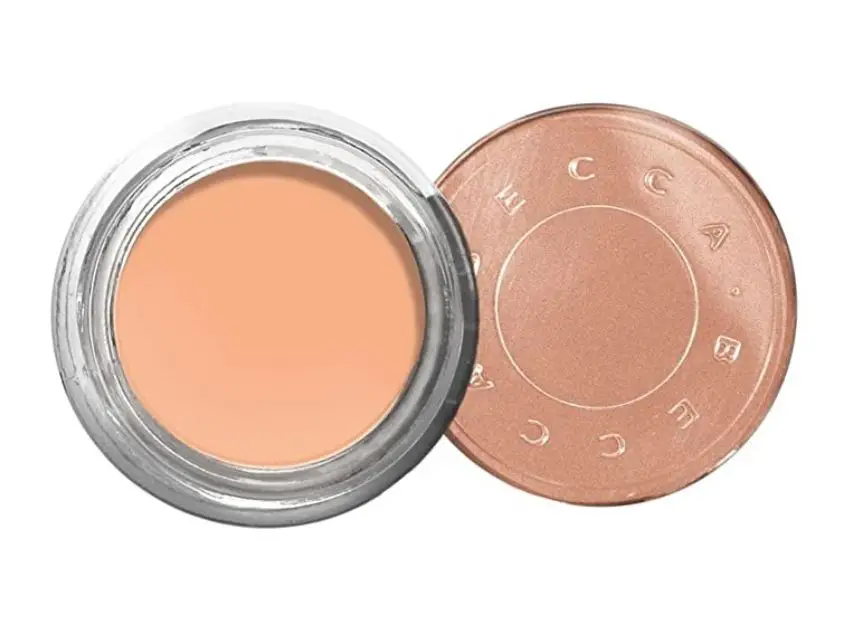 Every makeup fanatic knows how important it is to use a high-grade eye brightening corrector to hide the dark circles and puffiness around the eyes to get a perfect makeup look. Becca Under Eye Brightening Corrector is one of the most popular full-coverage correctors that consist of light-reflecting pigments that brighten the eye area and make it glowing. Also, it conceals the dark circles, transforming the dull skin around the eyes into illuminating ones.
However, there is one drawback with Becca Under Eye Brightening Corrector, which people often are not able to have in their beauty bags. It is a hefty price tag. Therefore, we have come up with some of the best Becca Under Eye Brightening Corrector alternatives to help you get the same result at a lesser price.
But before checking the alternatives for Becca Under Eye Brightening Corrector, let us know what makes it so demanding and popular among makeup enthusiasts.
Ingredients
Becca Cosmetics is one of the famous cosmetic brands that have multiple makeup products on the shelf. From highlighters and correctors, makeup artists often go gaga about Becca cosmetics. Talking about Becca Under Eye Brightening Corrector, it uses Becca's Backlight Technology that functions in different ways to correct the skin tone around the eyes and, at the same time, nourish it to prevent further damage from environmental stress.
It uses the goodness of peach and apricot along with light-reflecting brighteners that deflect the light away from the dark circles and brings radiance. The way it brings illumination gives an entire refreshing look to the face. At the same time, Becca Under Eye Brightening Corrector leaves the under-eye area smooth and soft in feel. It is a perfect base for your concealer and other color cosmetics.
Another good thing about Becca Under Eye Brightening Corrector is it is available in different shades and from light to medium tones to get the perfect loo.
Pros
Formulated to cover imperfections around the eyes.

Corrects sunspots, redness, and melasma while concealing dark circles around the eyes.

You can wear it all through the day and all over your face as it leaves a little sheen.

The hydrating and nourishing properties of the corrector keep the skin healthy and supple.




Skin will look smoother, younger, and more hydrated.

Another fascinating thing about Becca Under Eye Brightening Corrector is it helps to brighten the under-eye area. There is no need to use concealer or foundation on top when you are using Becca Under Eye Brightening Corrector.
Cons
Becca Under Eye Brightening Corrector is an expensive product and not easy to afford.
It is the only reason why makeup artists look for Becca Under Eye Brightening Corrector alternatives that gives almost similar result and have multiple benefits like Becca.

Check out the five Becca Corrector alternatives that will save you money-
5 Best Similar Becca Under Eye Brightening Corrector Products
1. CeraVe Eye Repair Cream
High-quality and easily affordable Under Eye Cream for Dark Circles and Puffiness, suitable for the delicate skin under the eye area.
Active ingredients include Hyaluronic Acid, Niacinamide, Marine & Botanical Complex, and Ceramides that nourish the skin and keep it hydrated.

Brightening cream with a non-greasy finish that leaves under eyes looking hydrated, smooth, brightened, and more awake.

Tested & accepted by the National Eczema Association to be used for dry, oily, and acne-prone skin.
2. Pixi By Petra Correction Concentrate
It is a one-man-army that works as a concealer, treatment, and corrector to brighten the eyes and correct the dark circles and blurs under the eyes.

Active ingredients are rosehip extract which helps improve skin elasticity, and vitamin E, which offers anti-aging benefits. Additionally, it consists of sodium ascorbyl phosphate, a vitamin C derivative that functions to brighten

the dark circles and the skin around the eyes and other areas of your face.

Highly pigmented and smoothes lines without causing creasing and cracking.
3. L.A. Girl HD Pro Conceal Color Corrector
A full-coverage color-correcting concealer that conceals the dark circles and redness around the under-eyes area.

Brightens the under-eye areas and hydrates by locking the moisture.

Available in 10 color-correcting shades that can be used from fair or light to dark or deep skin tones.
4. Maybelline Instant Age Rewind Eraser Dark Circles Treatment Concealer – Brightener
It holds the prestigious position of being an award-winning concealer for dark circles and fine lines.

Delivers radiant and luminous look on under eyes areas along with cheeks and brow bones, and bridge of the nose.

The active ingredients include goji berry and Haloxyl that instantly brighten and conceal the imperfections along with the dark circles and redness around the eyes.

It is highly pigmented and available in different shades.
5. Tarte Colored Clay CC Under Eye Corrector
It performs multiple functions as it works like an anti-aging corrector that highlights the underneath areas of the eyes and brightens the look.

Consists of red clay, yellow clay, and purple clay that soothes the eyes, reduce the appearance of dark circles, and improves the uneven skin tone. At the same time, it reflects light to help the eye area appear brighter.

Another active ingredient is caffeine, which reduces puffiness and licorice root extract that brightens the skin. Sodium hyaluronate locks the moisture and hydrates the skin.