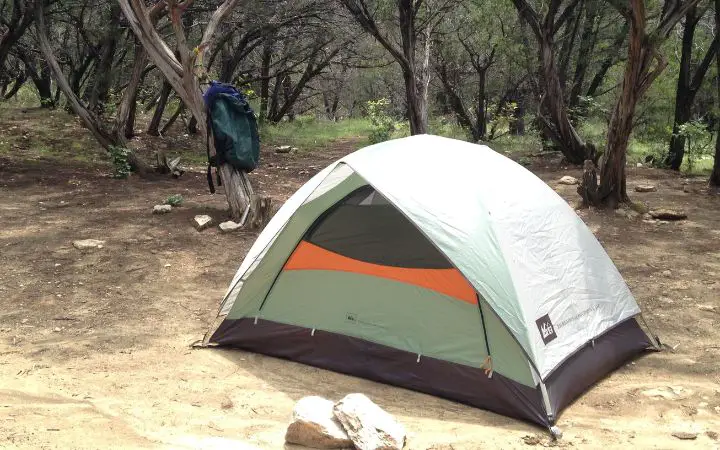 One of the common problems with spray tanning is that it can stain the surroundings, like furniture or any other thing in the room. To prevent this, spray tanning tents come to the rescue. They are highly useful when you are spray tanning at home.
Using a spray tanning tent will ensure that it will be only your body that gets tanned. Also, it will provide much-needed privacy, creating a safer, stress-free environment to tan in.
Now that you know the advantages of spray tanning tents, it is essential to know what makes a spray tanning tent the best and most useful.
Spray Tanning Tents
Something that provides enough room to allow you to tan and move without creating any mess will be the best. Here are some of the best spray tanning tents, hand-picked for you.
Check them out!
5 Best Spray Tanning Tents
1. Professional Sunless Tanning Pop-Up Tent
One of the best solutions to your home spray tanning problems is this Professional Sunless Tanning Pop-Up Tent. Being wider and taller than most of the tents available in the market, this tent offers enough space for movement.
The presence of a wide transparent top ensures that light will enter the tent and give you enough clarity to see how well the spray tan is applied and if any spot is left.
It is a waterproof tent that ensures not even a mist of spray tan will reach outside to stain the things. You can clean it easily by wiping it with a damp cloth.
There is nothing to worry about setting up this tent as it pops up automatically, making the whole process so easy. Once the spray tanning is finished, wipe off the inside walls and fold them back down.
To make things more convenient, it comes with the following-
adhesive feet pads
an exfoliating mitt
a nose filter
a hair clip for easy tanning.
Having this spray tanning tent means taking out all the stress of cleaning up any mess and stains.
2. Belloccio Turbo-Tan Sunless Spray Tanning Wall
Giving a perfect background for a spray tan, the Belloccio Turbo-Tan Sunless Spray Tanning Wall ensures that your surroundings will stay clean and tidy.
It is a light weighted tanning tent that is convenient to use and easy to set up. Since it is easily foldable, you can take it anywhere and store it easily at home. It is the best tent for those working as freelance spray tanning experts and take-home appointments.
The size of this spray tanning wall is relatively small than tents, yet it gives enough space to the person to access every part to apply the spray tan. The dimensions of this wall are-
7 foot and 10 inches high
4 foot wide
base measures 3 feet and 4 inches
This spray wall is big enough to contain a spray tan and still mobile enough to be taken or set up anywhere.
3. AW Pop-Up Black Airbrush Sunless Spray Tan Tent
Ensuring an incredible spray tan with no mess, the AW Pop-Up Black Airbrush Sunless Spray Tan Tent could be a great choice. It is made with an 8-inch anti-rust flat wireframe that increases its durability.
You can easily erect and fold this spray tanning tent without hassle, and it is easy to use outdoors and indoors. The fabric of this tent is oxford cloth known to be high-quality, waterproof, and stain-resistant, and that stands the test of time.
You can find the top is clear, which allows higher visibility. It is needed to ensure spray tan is applied evenly and thoroughly for a natural-looking spray tan. The bottom is leakproof for easy cleaning.
Since it can be folded and is relatively light in weight, you can easily carry it anywhere.
4. The Original Instant Pop-Up Airbrush Spray Tanning Tent
It is another amazing spray tanning tent with appealing features, making it suitable for all. From quality to design, everything about this tent is great that ensures giving the ultimate spray tanning experience.
Some features that make The Original Instant Pop-Up Airbrush Spray Tanning Tent excellent in all aspects include the following-
Three vinyl windows are at shoulder height in the tent, allowing more than 75% of light compared to other tent windows.
The top is clear for more light to enter the tent, yet not to disturb the privacy.
Sides are made from quality fabric, which is durable.
Leakproof and stain resistant
While these are some appealing features, the double-stitching adds to its durability as it prevents ripping or tearing. Moreover, it comes with a carry bag so you can take it indoors, outdoors, or for home spray tan appointments.
5. AW Black Pop Up Over Spray Tanning Tent Booth
Giving complete protection during a spray tan, this tent booth from AW is a great product. It ensures protection from all sides.
Coming in an 8-shaped anti-rust frame that erects and folds in seconds, this product is excellent to use outdoors and indoors. It is highly durable as the frame and fabric are made from high-grade materials.
The oxford cloth is the USP of AW Black Pop Up Over Spray Tanning Tent Booth. It is extra-thick and heavy-duty. At the same time, being waterproof and easy to clean, it ensures the best protection to the environment from a spray tan.
Once you are done, just fold and pack the tent booth and keep it aside. It gets small enough for proper storage. You also get a carrying bag to slot into almost any place.
You Might Also Like: