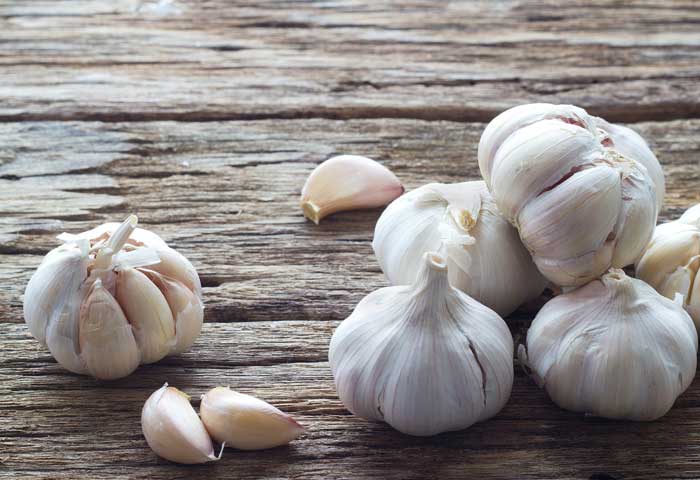 Garlic is well-known and the healthiest food in the world. Now garlic is not only appearing as food can be added in food only while garlic is helpful in different terms. Garlic has been popped up with several benefits like it helps to boost immunity system, control blood pressure and improve blood circulation. These are amazing benefits provided by garlic as we are quite known by these advantages catered by garlic only. But do you know that garlic also helps to promote your hair growth or resolve the hair loss problem? Garlic has enough amounts of allicin that was revealed that garlic is the effective plant of onion family that remove your baldness issue. It has extremely strong ability to improve your hair texture and keeps hair healthy. It fortifies your hair's root from internally and also effective to make hair growth faster.
Here are the several benefits of garlic for hair
How garlic helps to stimulate your hair
If you want to make your hair healthier and stronger the most famous and easiest way is to cut few pieces of garlic in small form and then rub onto your scalp directly that is awesome works for your hair.
When you used this superb application then wrap your hair with a wash cap and also keep warm wet towel for at least 30 minutes. Next rinse after 30 minutes many time times unless the odor vanishes and you can shampoo your hair also. Still you get garlic smell then crush and blend with coconut oil or argan oil. Start massaging onto scalp with this combination. Then keep your head roofed with a cap and a hot towel for 20-30 minutes. To rapid the hair growth better to use castor oil and a few drops of vitamin A. make create a mixture of it the apply onto your hair and leave throughout night for 4 to 5hours and get positive effect.
How to mix garlic to your preferred hair mask
A mask is best known for its numerous benefits that will be applied on the hair that is prepared from egg yolk, olive oil, honey and yeast. Combine these entire ingredients also add some paste of  garlic cloves then mix them and massage the hair. After done massaging next you should wrap your hair with this concoction and stay for 30-40 minutes. This is great treatment that is must used once in every week. Other elements that are also used to create masks with garlic those are chamomile tea, aloe vera gel, bananas, avocado, yogurt, vitamin E and lemon juice. Apply this hair mask weekly that results effectively. For strong and beautiful hair you need to eat innate and balanced foods and drink lots of water. Use some branded and styling hair products and it will perk up your hair when you dry your hair naturally that provides the plank or wavy style hair.
Other benefits of garlic for skin health
Other fabulous uses of garlic that can benefit you to tone your skin and improve the entire skin health. If you have skin problem with appearance of acne and pimples then cut garlic and put on the affected area and stay overnight that will eliminate your acne and other skin problems easily. Garlic contains anti-inflammatory properties that you can use on those infected portions on your skin health. However, garlic is an effective and natural treatment for your skin that also fights against mosquitoes so, you can apply on your. Only one disadvantage of garlic that smells very strong and bad and the smell can be only removed when your whole body and hairs perfectly.
Image Credit: 1