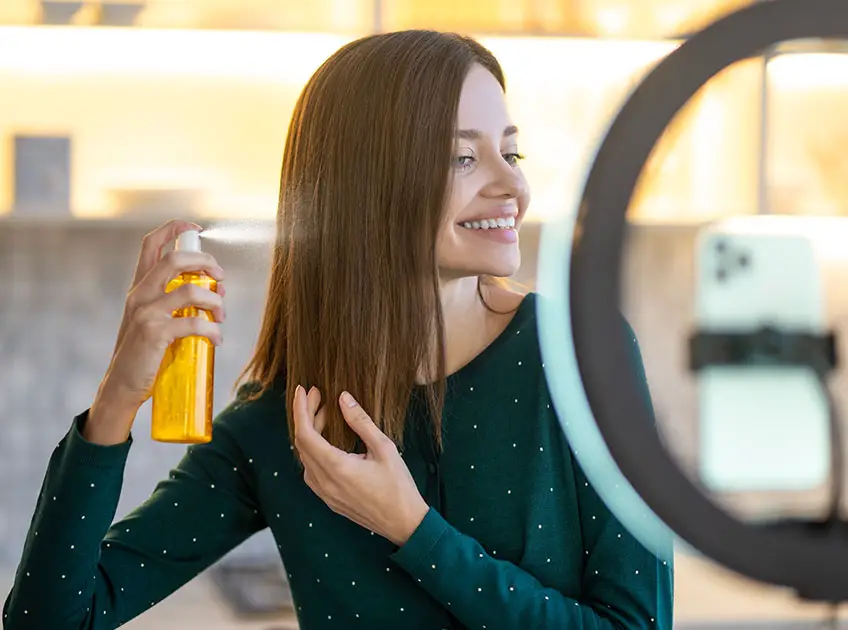 When it comes to lightening the hair, people often go for the readily available dyes. This might sound simple but has a certain negative impact too because of the chemical ingredients. Hence it is important to try out natural sprays which can lighten the hair easily at home. Let us see more about it.
2 Best Homemade Hair Lightening Spray Recipes
1. Chamomile Tea, Lemon, Cinnamon, and Coconut oil
Process:
To create this spray, 2 chamomile tea bags need to be boiled in water for a few minutes, and then squeeze 3 lemons in it.
To this add a tablespoon of almond oil or coconut oil.
Transfer the mixture to an empty spray bottle and apply to the areas on hair which you want to lighten.
[ Read: How to Use Chamomile Tea to Lighten Hair ]
2. Lemon Juice, Hydrogen Peroxide and Chamomile Tea
Process:
Take chamomile tea and steep till it reduces to half cup and is strong.
To this add 1/4th hydrogen peroxide and an equal amount of lemon juice.
This mixture should be added to a spray bottle and blended well.
Spray it on a towel-dried hair and then style as usual.
Do These Techniques Work?
People having dark brown or black hair might get broken or ginger shade instead of blond shade. Visiting a stylist can change the hair color by 3 shades. It is always recommended to do a test on a small portion of hair before applying it to the whole part.
Natural ways of lightning hair are safe but it will take various uses before the final results. Blow drying and heat styling the hair regularly can provide quicker results. Besides this, these are cheaper and can help you get a new shade of hair with least efforts.
Image Credit: freepik
You Might Also Like: