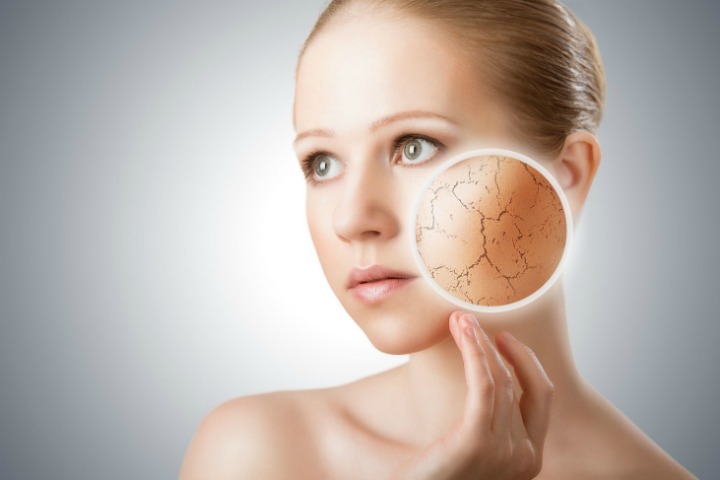 Dry skin makes a person feel uncomfortable as it leads to itching, cracking, scaling, and other skin issues. Some medical conditions, lack of proper moisturization, using harsh soaps, and improper care can lead to dry skin. To avoid this, some homemade face masks can be used. Read on to know more.
5 Homemade Face Masks for Dry Skin
1. Raw Milk, Honey, and Aloe Vera
Raw milk has a hydrating effect on the skin and the mixture with honey can keep the skin smooth and supple.
Add a teaspoon of milk with a tablespoon of honey and a teaspoon of aloe vera gel.
To this 2 drops of essential oil can also be added.
This can be mixed evenly and applied to the skin.
Then wash the skin in 15 minutes with lukewarm water.
2. Oatmeal, Honey, and Banana
This is an exfoliating face mask that cleanses the skin deeply.
Take a half ripe banana with half a cup of oatmeal and a tablespoon of honey.
These need to be blended to form a creamy paste that can be applied evenly on the skin.
Leave it for 15 minutes and massage in a circular motion.
Rinse this with warm water and dry your face using a towel. Then apply some moisturizer to it.
[ Read: Simple Home Remedies for Dry Skin on Face ]
3. Aloe Vera and Cucumber
It will moisturize the skin as well as tighten the pores and brighten the skin.
Peel a cucumber and blend it with 2 tablespoons of aloe vera gel to create a thick consistent mixture.
Apply the paste onto the face and rinse using cold water by leaving it for 30 minutes.
4. Honey, Sunflower Seed oil, and Egg
This mask is used for imparting a healthy glow to the skin and rejuvenating it.
Take a teaspoon of honey in a bowl and add to it an equal amount of sunflower oil.
Add the egg white to it and mix well. This has to be applied all over the face and left for 15 minutes before rinsing with warm water.
5. Banana, Yogurt, and Honey
This is a moisturizing face mask that can be prepared by taking 2 ripe bananas, a tablespoon of honey, and half a cup of yogurt.
These need to be blended to create a consistent paste that can be applied to the face.
It will dry up in 20 minutes after which the face can be washed using warm water.
There are a large number of face masks available in the stores but those made at home are free from chemicals, hence more beneficial to the skin. Using them on regular basis can give the best results.
You Might Also Like: