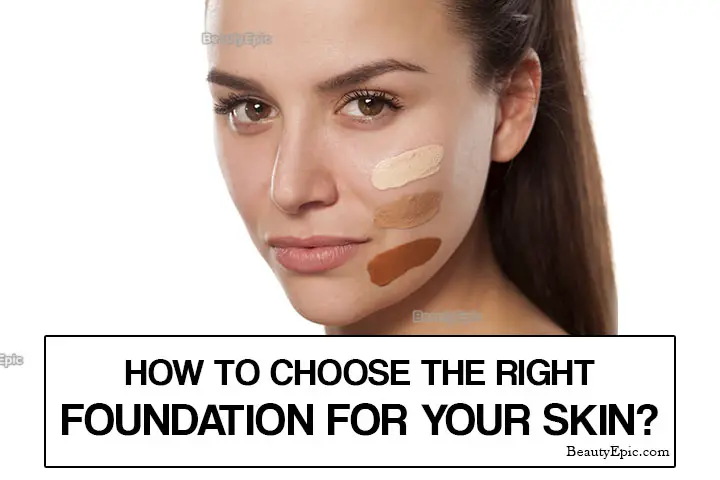 Choosing the right foundation which matches your skin type can be quite challenging as it is available in several formulas and shades. Moreover, it is the trickiest product in the makeup category. It can either make you flawless like you always dream or can make you appear the exact opposite when you get it wrong.
If you do a little research and understand the type of skin you have, you can get the right one without looking like a mass. Here are some tips that will help you to choose the right foundation.
Understand the Skin Type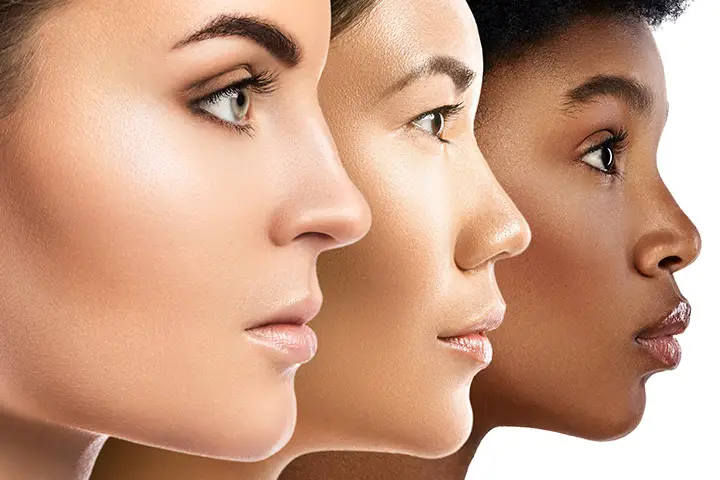 It is the most crucial step in choosing the right foundation. You need to know what your skin needs to choose a formula that is best for you.
1. Oily Skin
In case you have oily skin for an oil-free liquid or powder foundation. These have powders that can absorb the oil and will leave you with a smooth and matte finish. Dry particles of mineral foundations also work quite well on oily skins for absorbing moisture and preventing shine.
Precaution: Use the correct primer to suit the skin type and for oily skin, it is best to go for a matte primer. A setting powder is very important for oily skin as it will help in locking he look for the day.
[ Read: 10 Best Full Coverage Foundation For Oily Skin ]
2. Dry Skin
People with dry skin need to opt for a hydrating powder foundation, sticky or liquid. The creamy consistency of these moisturizes the skin and provides great coverage.
[ Read: Best Setting Powder For Dry Skin ]
3. Combination Skin
In case you have skin that is dry in some places and oily in others, you have the worst of both worlds. You will have to mix and match strategically and avoid products that are made to be oil-rich or emollient.
4. Sensitive Skin
When you have sensitive and acne-prone skin, it is better to avoid ingredients that can irritate the skin such as fragrance and alcohol. Talc and mineral oil should be strictly avoided.
[ Read: 10 Best Toner For Sensitive Skin ]
Match Shade to Skin Tone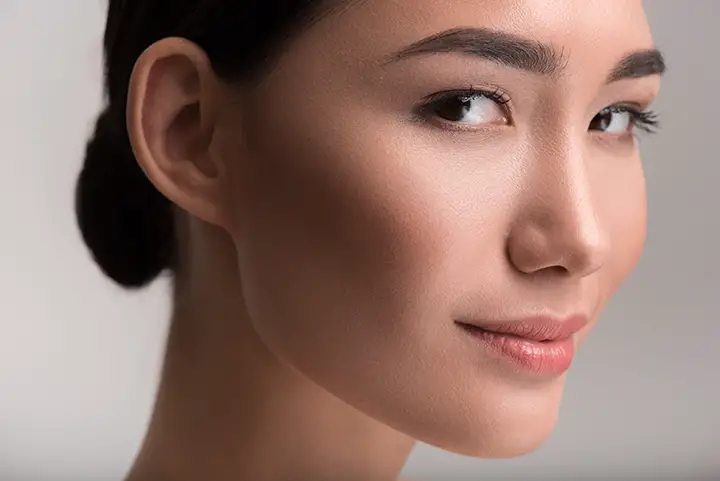 To make sure that the foundation matches your skin tone, you will have to test it on your jawline or neck. The right one is going to blend into your skin seamlessly and won't make you appear ghastly or ashy.
In case the foundation is making you appear darker or leaves a whitish tinge on the skin, it is the wrong shade. You can mix two or three colors for winter and summer.
This works because the skin tone varies throughout the year and varies in various portions of the face. When you are buying the foundation, it is advised to try and test it on your skin to see if matches your tone even if it looks similar to your skin tone.
[ Read: How To Apply Liquid Foundation Flawlessly ]
Identify the Undertone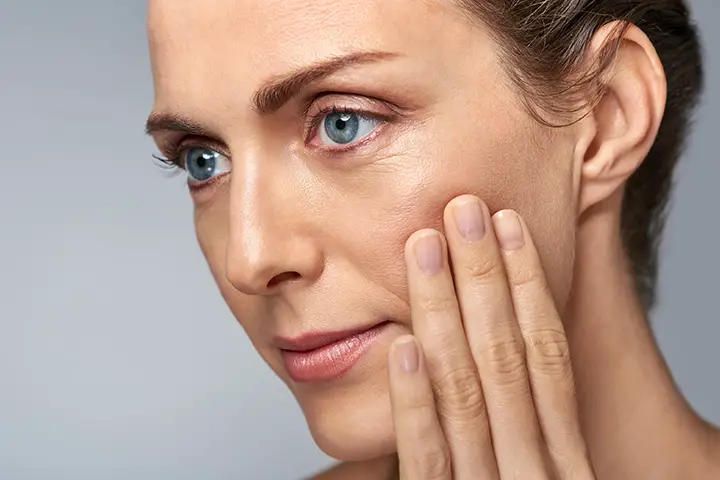 When you look at the bare skin, consider how rosy or golden it appears. In case you are on the golden side, it means you have a warm undertone. However, if you are on the rosy side, it means you have a cool tone. In case it is a combination of the two, you are going to have a neutral undertone.
You can also figure it out from the vein colors. If they are bluish or purple, they will fall on the spectrum of a cool tone. When you decide on the undertone of your skin, it will be easier for you to figure out the foundation you want.
Thus, you will have the most flattering one. There are some foundations that come with cool and warm-toned labels. Find an undertone using your vein color. If it is blue or purple, then you have a cool undertone and the green one suggests a warm undertone.
[ Read: How to Apply Powder Foundation ]
Choose Your Finish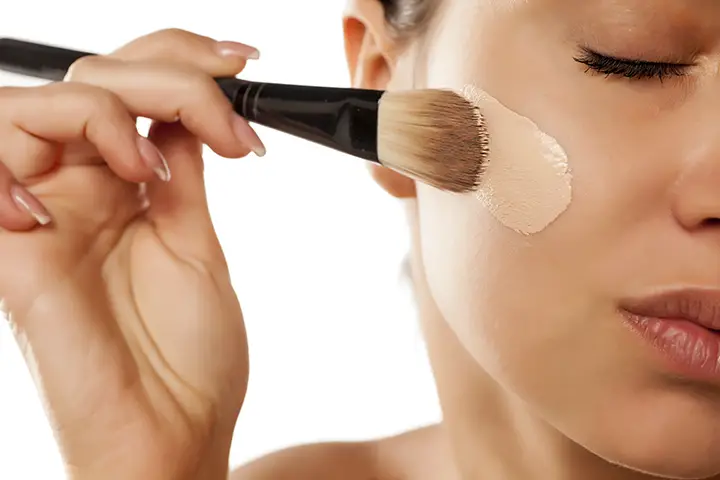 In case you are new to using foundation, you might be wondering what is finish. Well, even regular users tend to be confused about which one they should go for. The finish is the kind of sheen that a foundation leaves on the skin. You will find a matte, dewy, luminizing, and semi-matte finish. Each one is looking great in its own way. However, to decide which one is the right choice, you will have to consider which one you like the most.
Moreover, it also depends on the skin type to pull off a finish that you are choosing. When you have subtle makeup, opt for the dewy foundation. A matte finish works well for combination or oily skin.
Do not simply walk into a store and buy the first product that you come across. Make sure that you test it at first. However, test it in the right place. Do not test on your hand as the tone is not the same as the face. Make sure that you have the right tools to apply the foundation. And always prep your skin before applying it.
You Might Also Like: