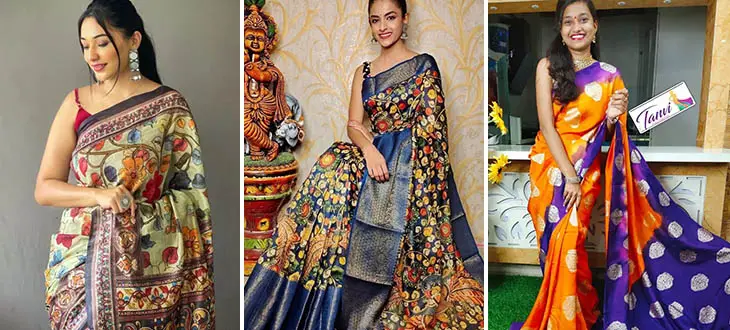 Kalamkari sarees are a type of hand printer or block printed cotton textile produced in Iran isfahan and in india. Kalamkari sarees involved in 23 steps uses natural dye which will not carry a brighter look like the artificial dye and they are soft, raw and earthy in touch. Here we have selected some of the best Kalamkari sarees with matching blouses which look beautiful and comfortable.
18 Kalamkari Sarees and With Matching Blouses
1. All Over Kalamkari Lakshmi Narayan Design On Pure Silk Saree
This kalamkari pure silk saree has the design of Lakshmi narayan all over the saree along with a matching blouse.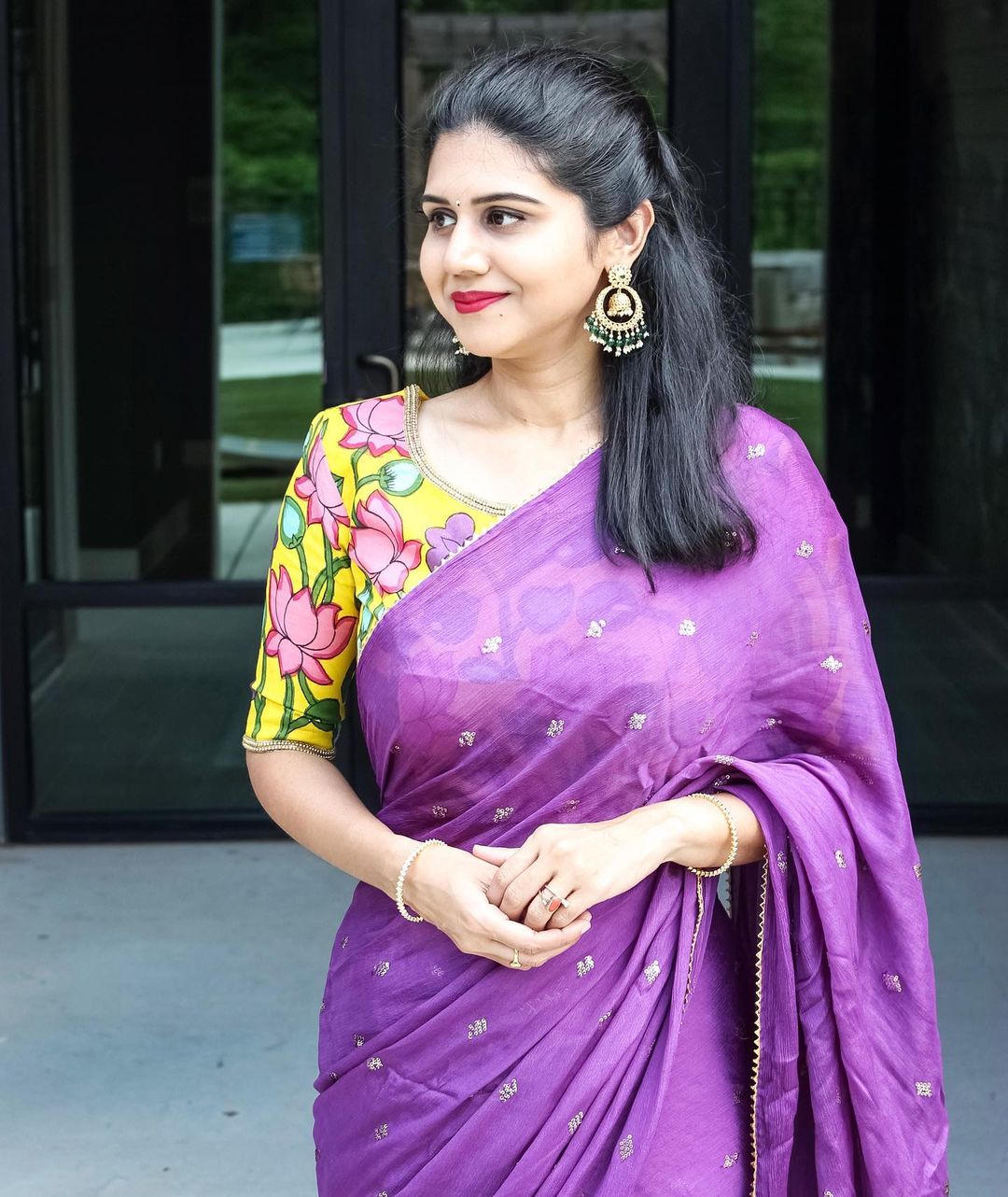 2. Black Ecru Maroon Green Paisley Kalamkari Mangalagiri Cotton
Kalamkari mangalgiri cotton saree is the perfect choice for the summer season. This saree has Ecru Maroon green paisley color with a flower pattern on it.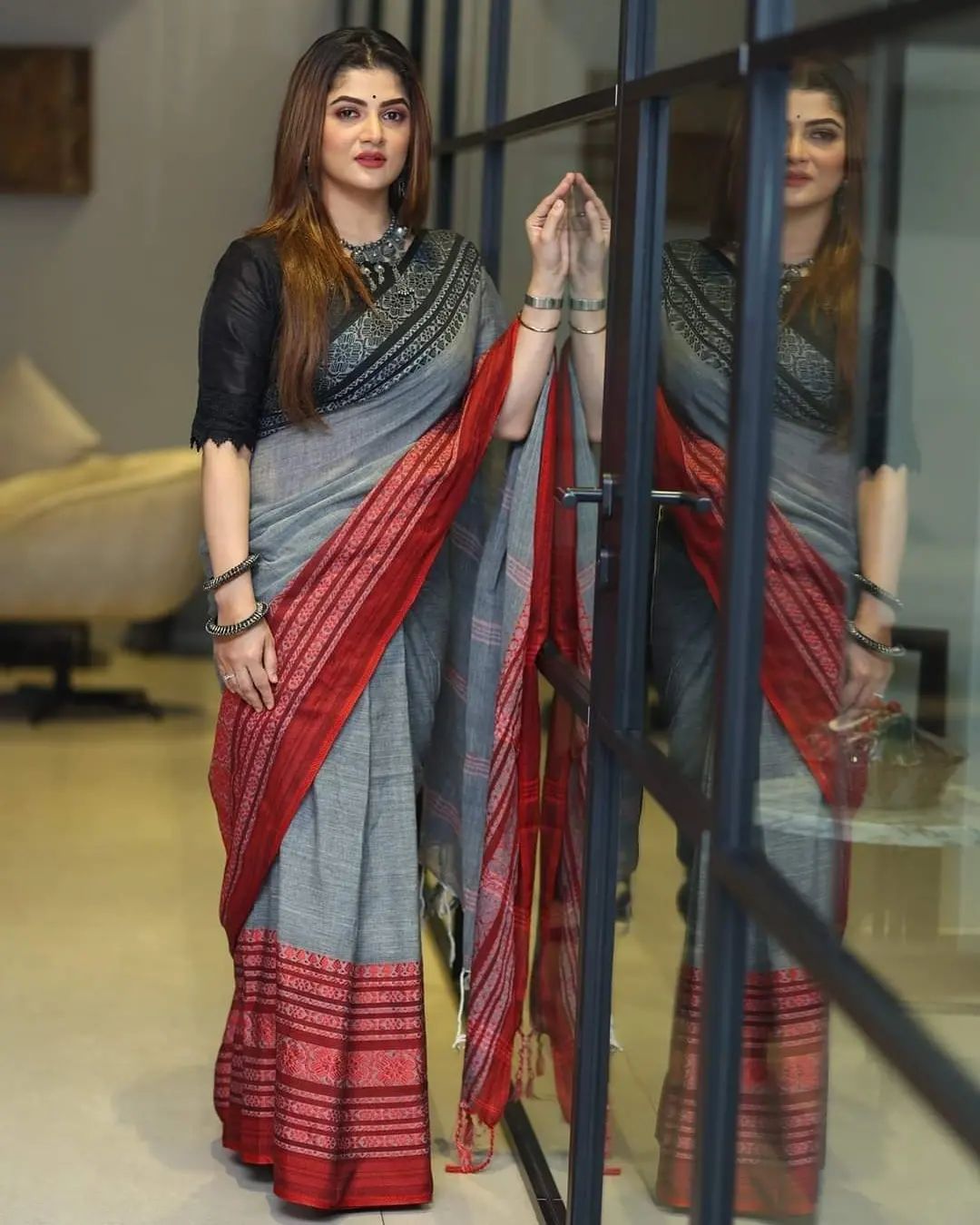 3. Blue Crepe Kalamkari Saree
Blue color crepe kalamkari pure cotton saree has a beautiful design of flowers with a yellow border on it which looks so attractive.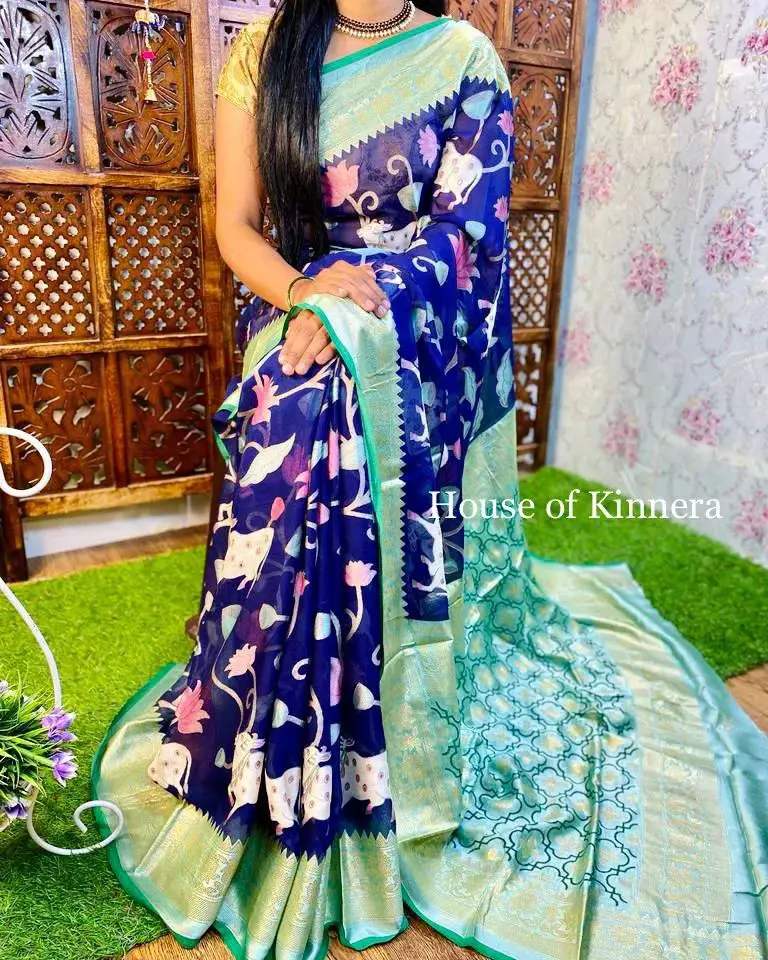 4. Blue Ecru Red Golden Buti Kalamkari Mangalagiri Cotton Saree
This saree is divided into two different patterns, half portion is with Ecru red golden pattern and other is blue buti kalamkari mangalgiri cotton saree.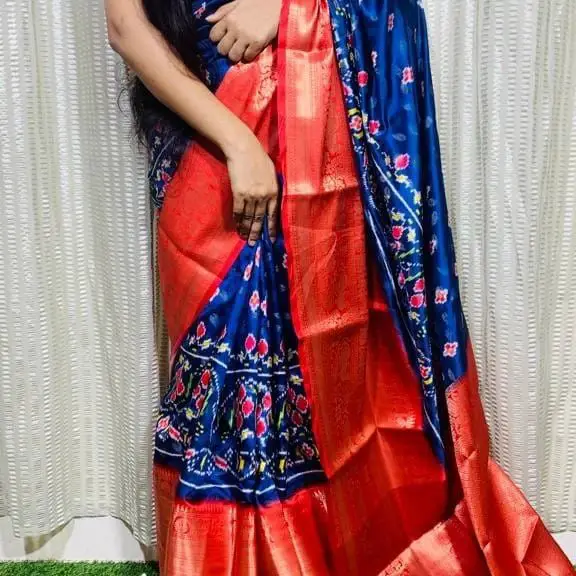 [Read: 20 Gorgeous Pics of Red Saree Blouse Designs ]
5. Cream And Maroon Kalamkari Saree Paired With Blue Blouse
Finest quality kalamkari work saree in cream and maroon blend comes with the musical instruments picture on along with blue blouse.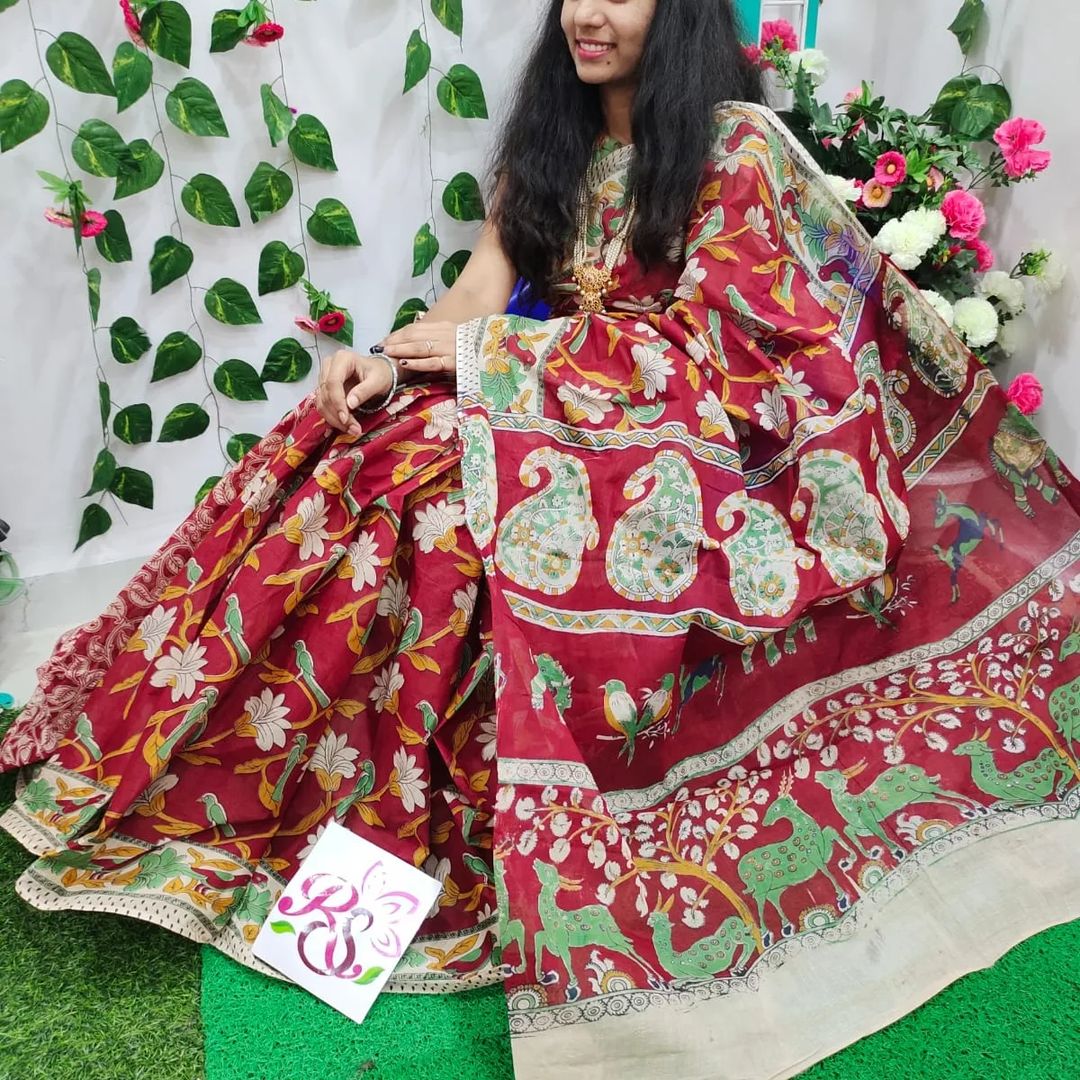 6. Pure Silk Border and Pallu, Appliquéd with Kalamkari Motifs and Zari Work
Latest fashion of motifs and zari work on kalamkari saree is pure silk material on the border and pallu. The pallu looks more attractive with peacock.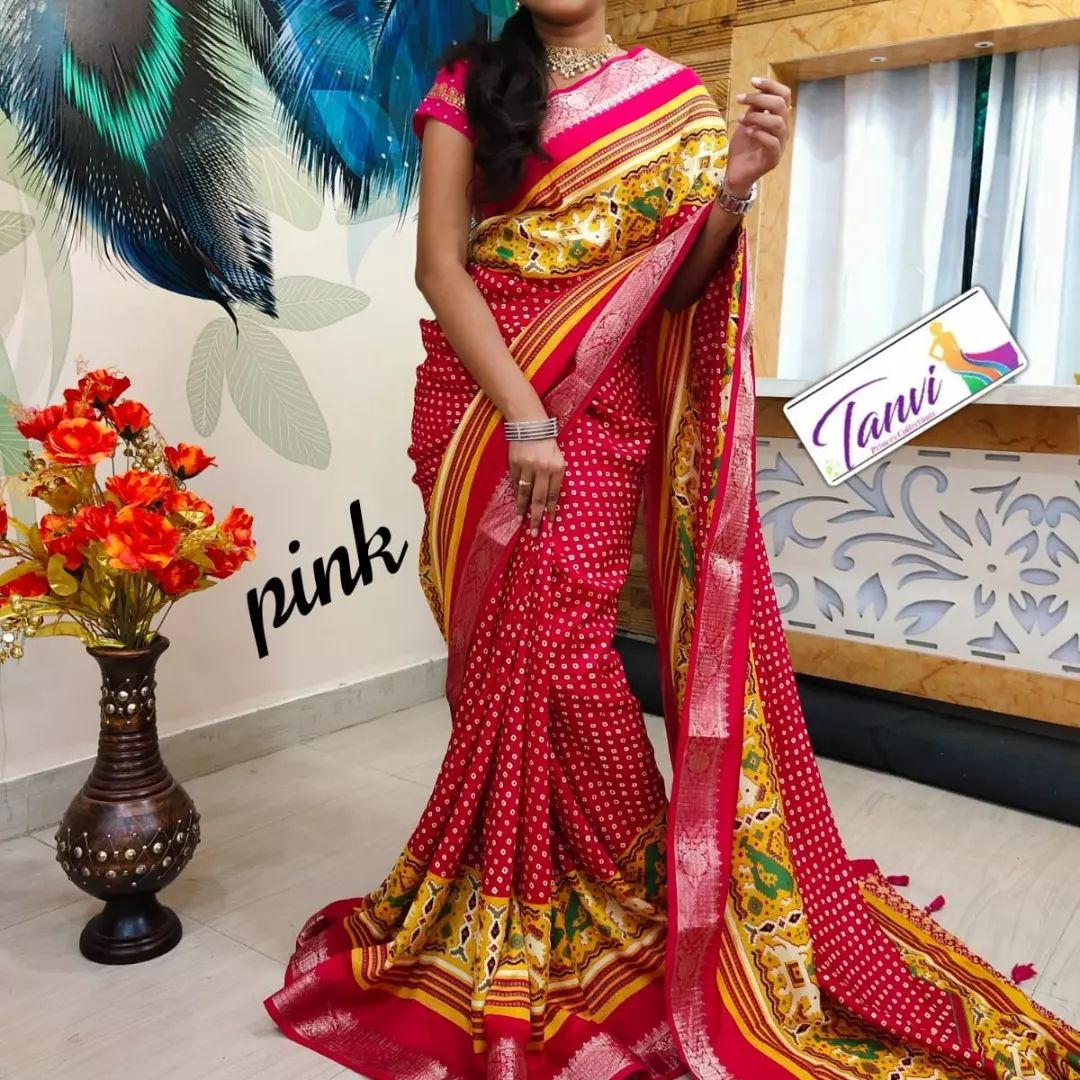 7. Orange with a Surprise Kalamkari Pallu
Stylish orange saree with golden border surprisingly in kalamkari pallu is the best ever handloom of weavers along with green blouse.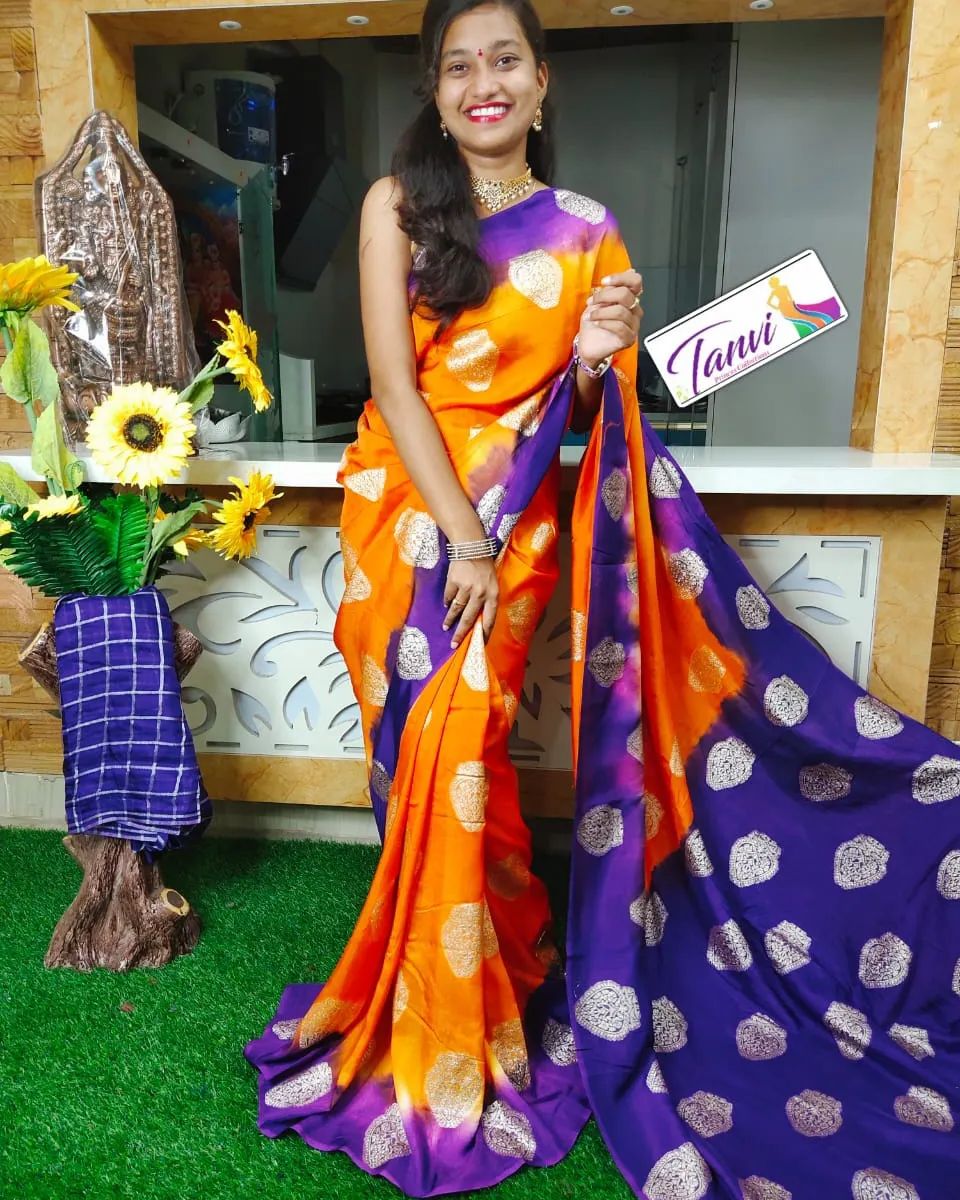 8. Kalamkari Mangalgiri Cotton Saree
This kalamkari mangalgiri cotton saree has come up with black and ecru green with beautiful pattern design on it along with black and red blouse.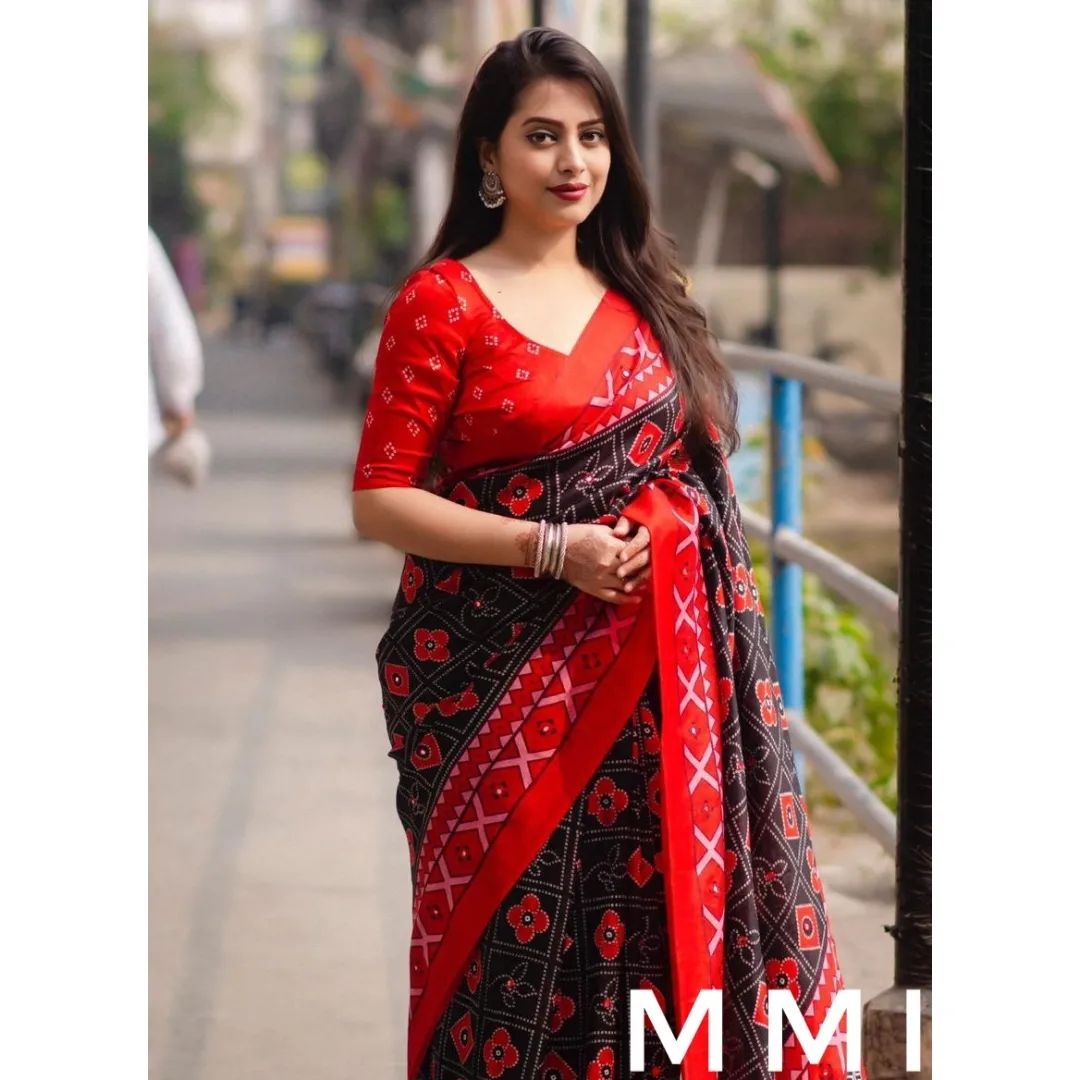 [Read: 15 Beautiful Pics of Indian Wedding Saree Blouse Designs ]
9. Kalamkari Saree Paired With Jacket Style Blouse
Trendy jacket blouse with a kalamkari saree which gives the essence of our earlier tradition. The saree pattern and design suits the jacket blouse very well.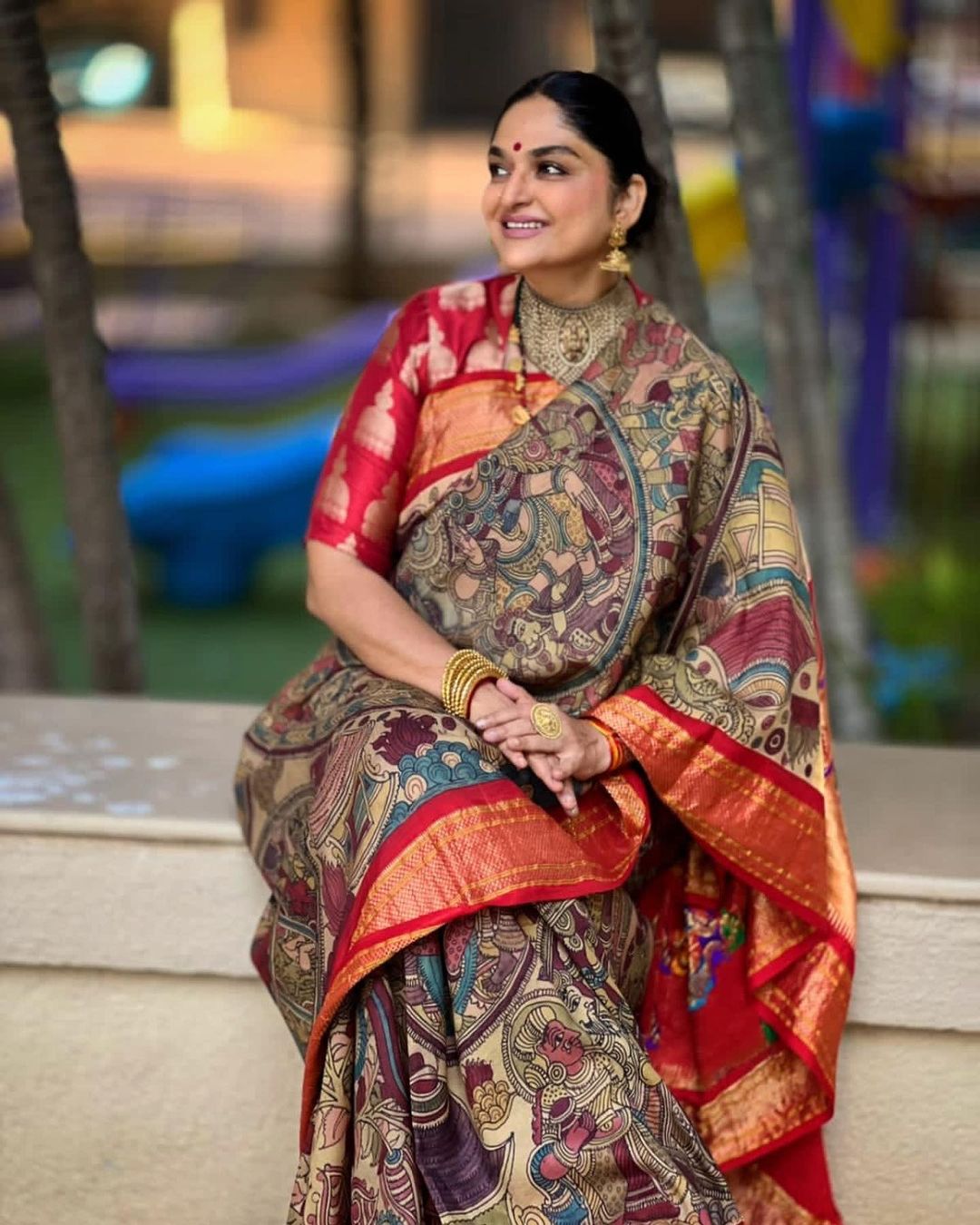 10. Mustard Brown Maroon Green Kalamkari Mangalagiri Cotton Saree
Mangalagiri cotton sarees filled with Colors like mustard, brown, maroon and green with flower pattern along with black blouse looks awesome.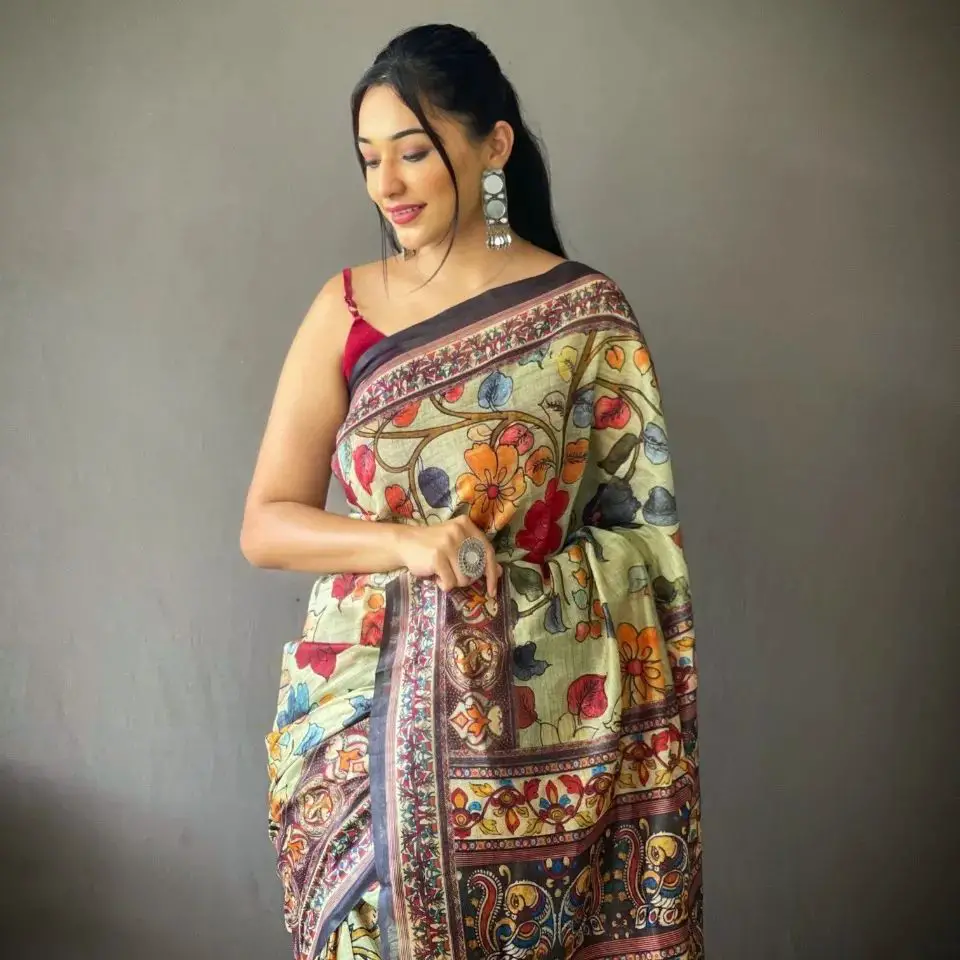 11. Mustard Red Multicolor Hand Painted Kalamkari Cotton Saree with Zari Border
Hand Printed kalamkari cotton saree in mustard, red, blue and green color make the saree colorful and beautiful with zari border.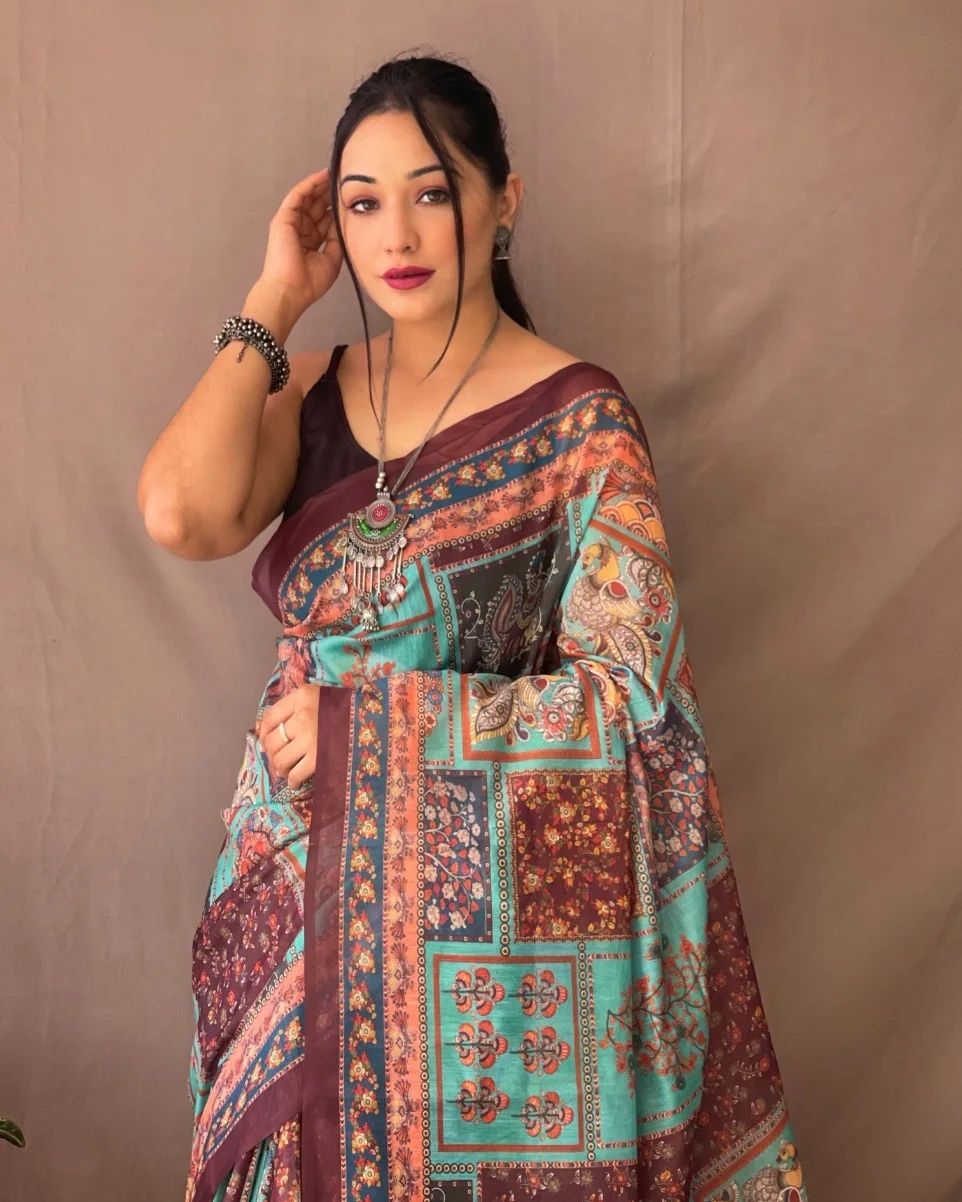 12. Navy Blue Half Silk Cotton With Red Chanderi & Kalamkari Pallu
Most beautiful navy blue Saree with half silk and cotton mix material gives the best texture and the red chanderi border along with kalamkari pallu.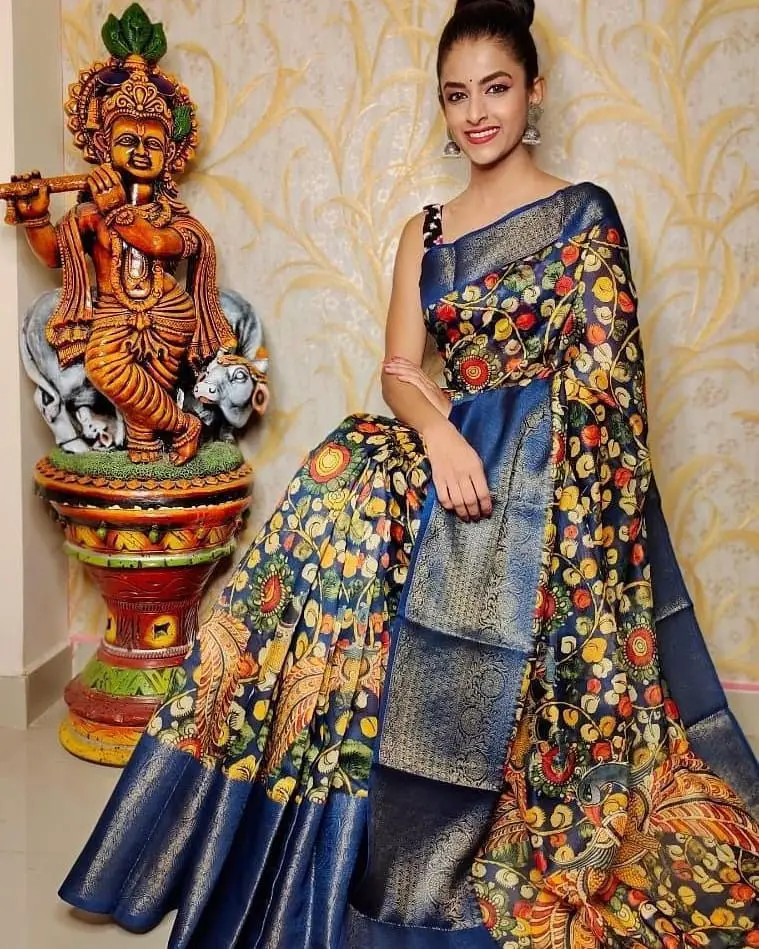 13. Navy blue semi crepe saree with printed Kalamkari Border and Pallu
Pleasant navy blue saree with semi crepe and printed kalamkari saree along with golden and printed work border and pallu.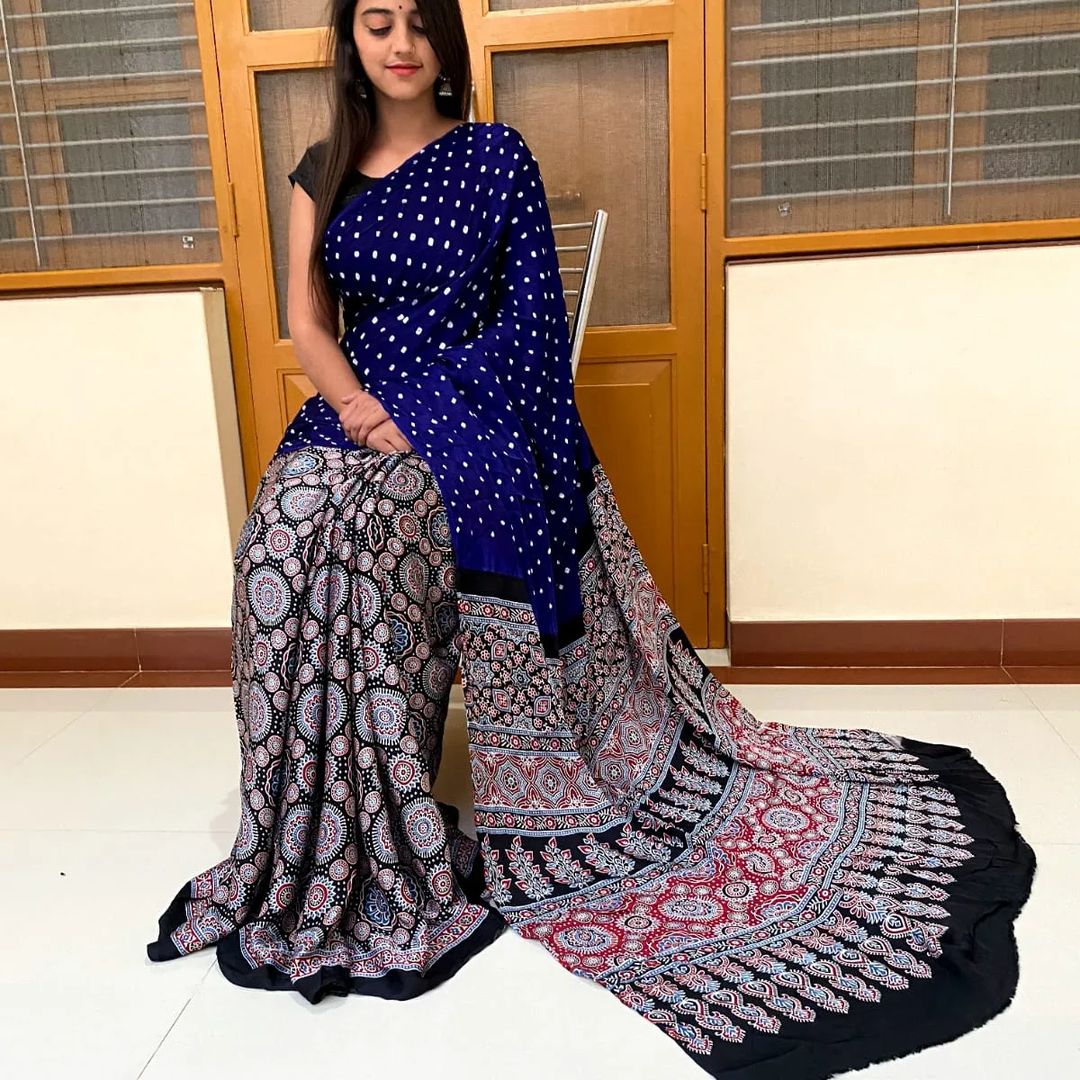 14. Pen Kalamkari Kerala Saree
Wonderful saree with pen kalamkari works on Kerala saree with white and Orange combination and the unique sculpture design looks amazing.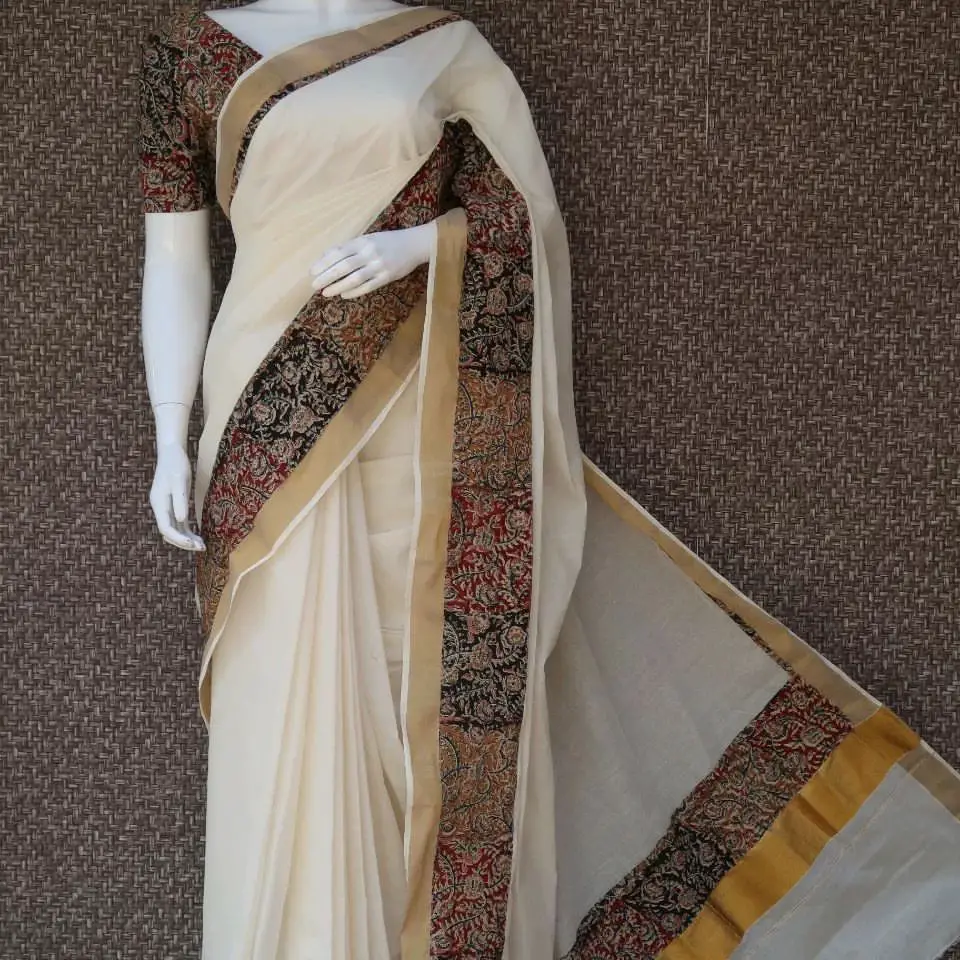 [Read: Amazing Pics of Western Look Sarees Designs ]
15. Printed Kalamkari Cotton Saree with Yellow Border
Black theme of the saree comes in yellow border with kalamkari printed work and material used is cotton for formal look.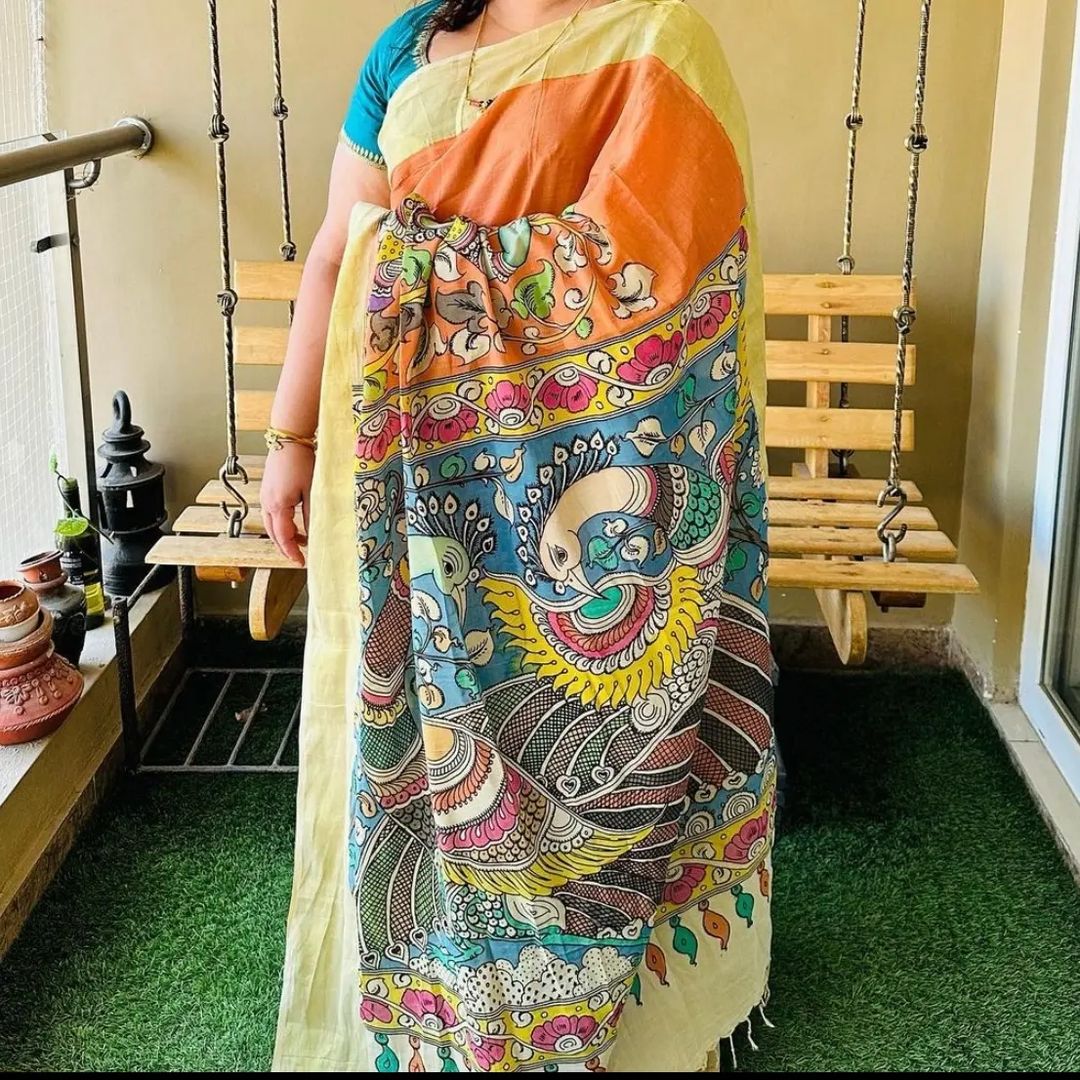 16. Pure Tussar Kalamkari Saree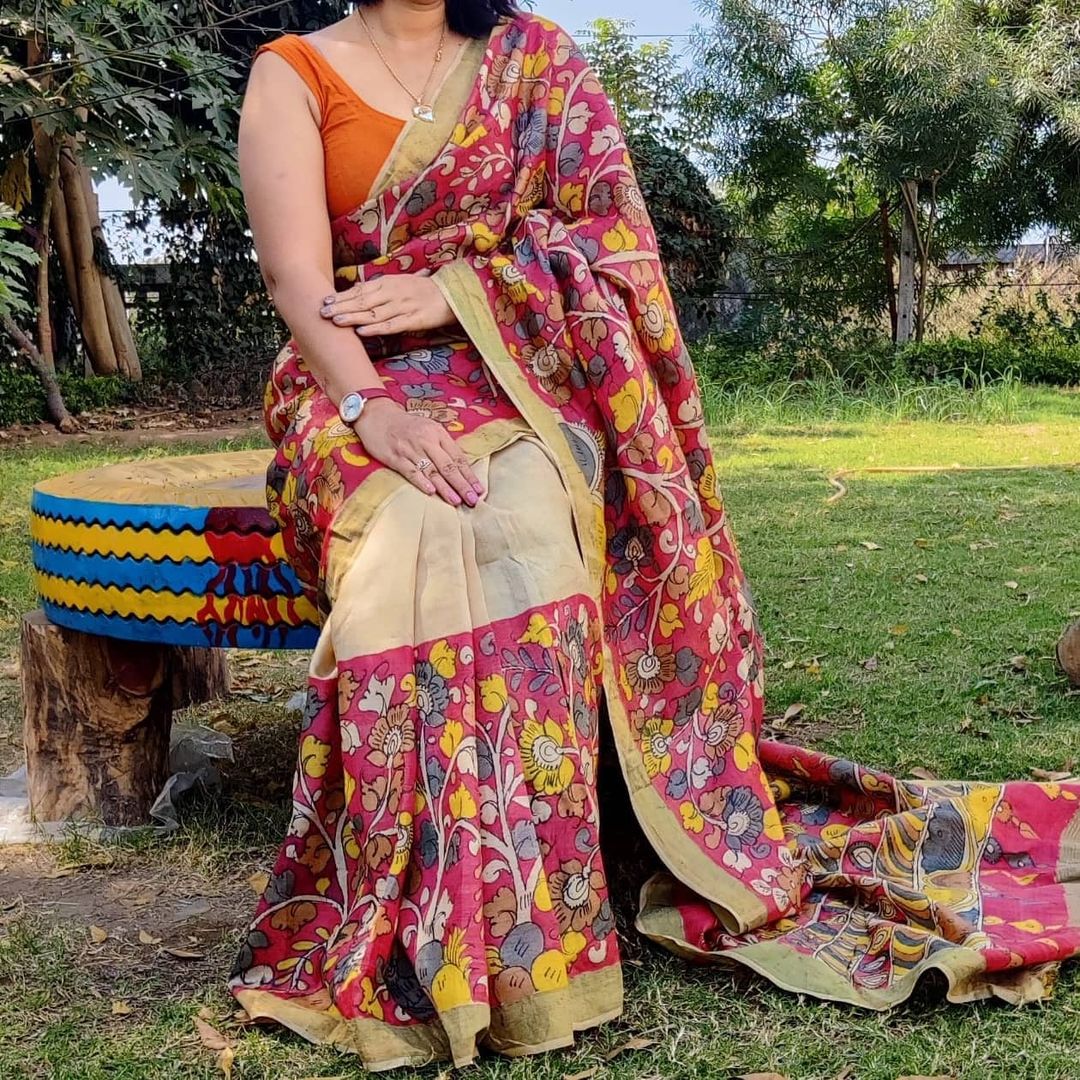 17. Ravishing Chanderi Silk Saree with ‎kalamkari Print Half and Half Pattern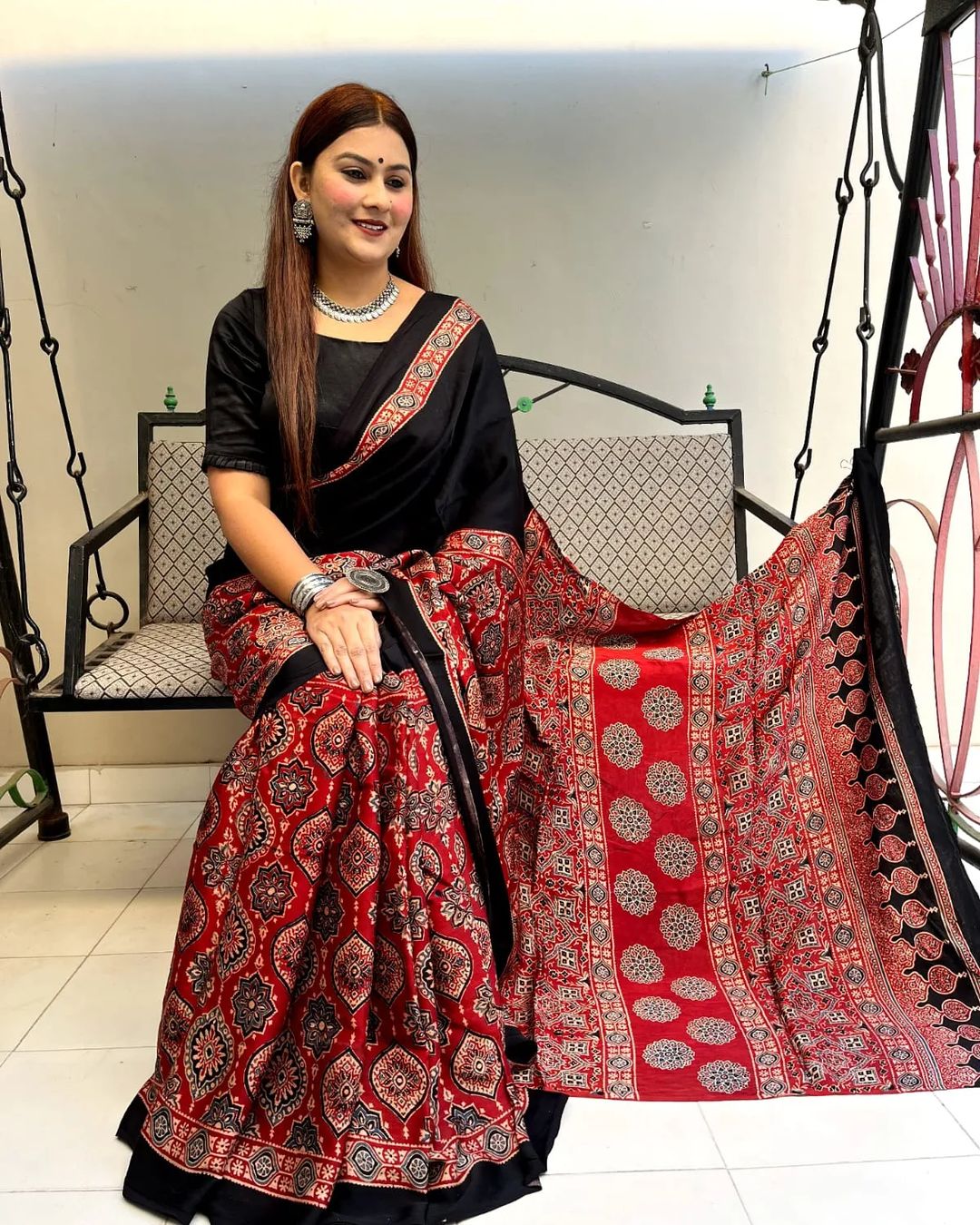 18. Yellow Pure Tussar Half and Half Saree with Handpainted Kalamkari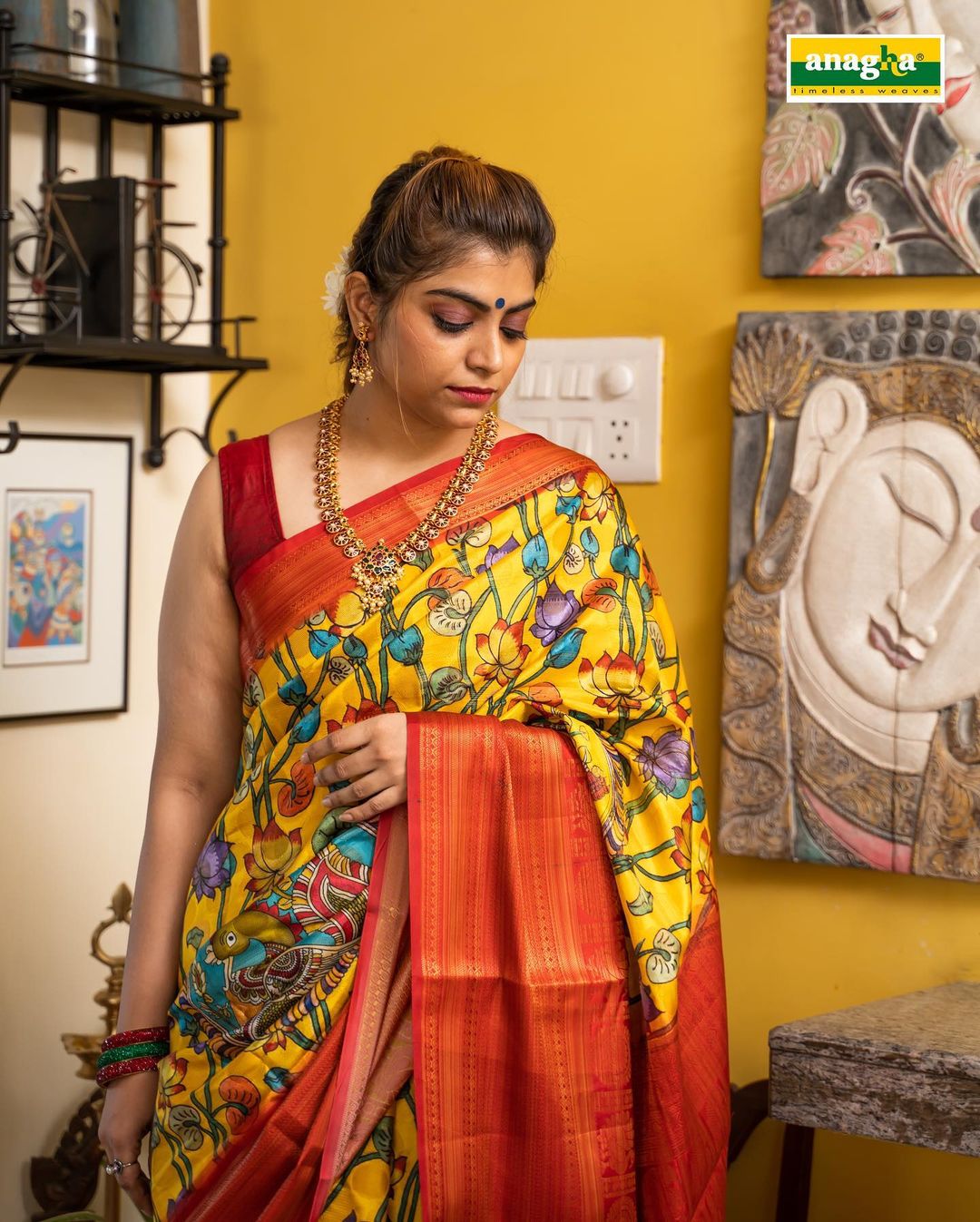 You Might Also Like: