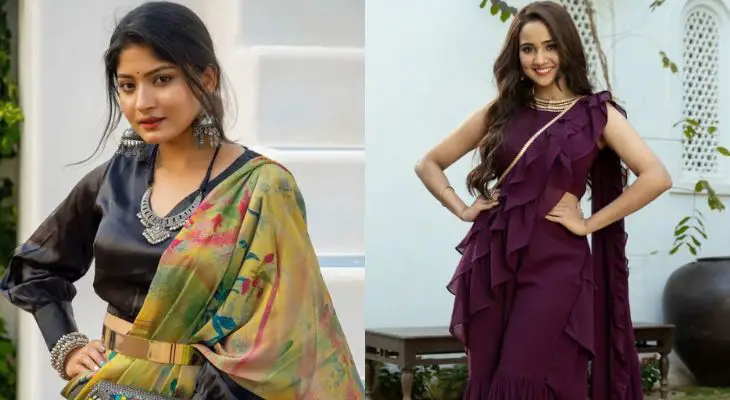 The stylish western sarees are the most admiring outfits of women. These days females are selective about their saree collection. Here are best picked western sarees which will enhance the beauty of every woman.
Below are fabulous western sarees that any female will get excited to try now.
15 Amazing Pics of Western Look Sarees Designs
1. Sharara Western Saree In Lavender Color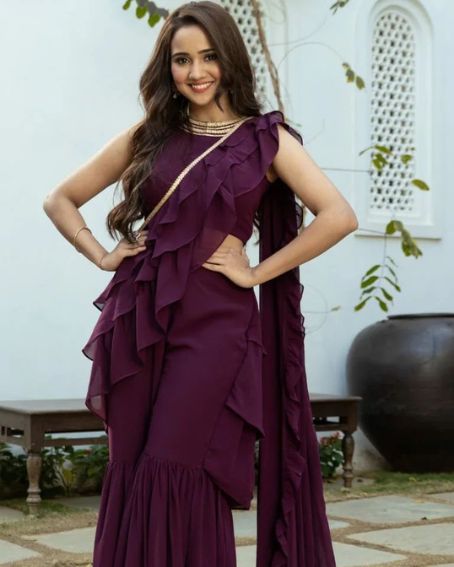 The amazing sharara western saree comes in lavender color. The unique pallu has three layers of ruffle pattern with gold lace. Its fancy blouse has a golden finishing round neck. Mostly preferred for parties and events.
[ Read: Awesome Images of Slim Sarees ]
2. Yellow Ruffled Multi Color Western Saree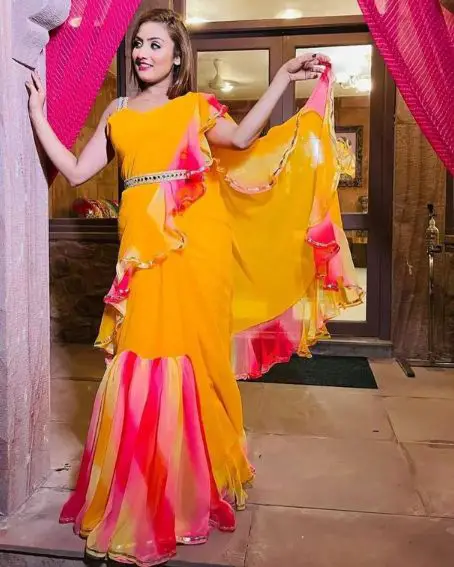 The beautiful western yellow saree has multi coloured wavy frills in the front. This saree has awesome pallu with colorful ruffles and waist belt of golden finishing. This is worn at mehendi functions and kitty parties.
[ Read: 14 Awesome Pics of katrina kaif in saree ]
3. Purple Color Designer Western Saree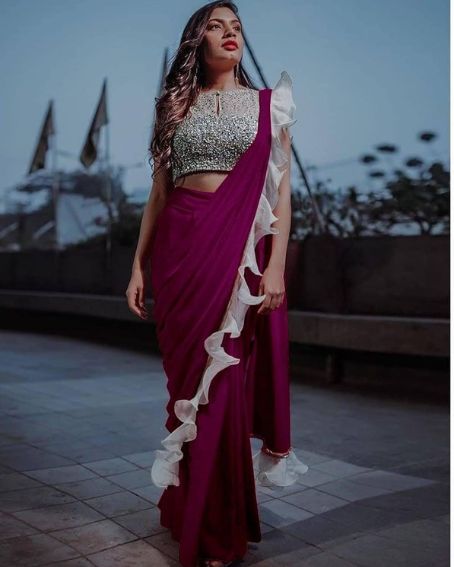 This is the latest collection of western saree with purple color with white wavy lace as border. The sparkling blouse is in a silver mix with a round neck. Women love to wear this for grand occasions.
[ Read: 15 Trendy Pics of Rashi Khanna in Saree ]
4. Malaika In Blue Western Saree With Chamki Style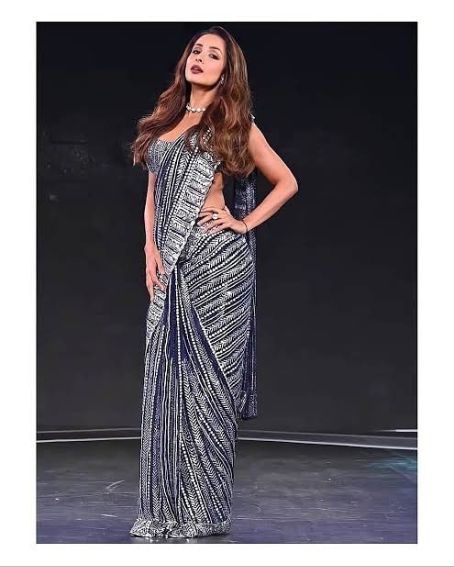 The lustrous look of blue western saree by the actress Malaika is stunning. This saree has chamki work all over which gives a shiny look. It is the most loved saree by women and is preferred for parties and events.
[ Read: 16 Amazing Pics of Trisha In Saree ]
5. Sea Green Western Saree With Gold Long Shrug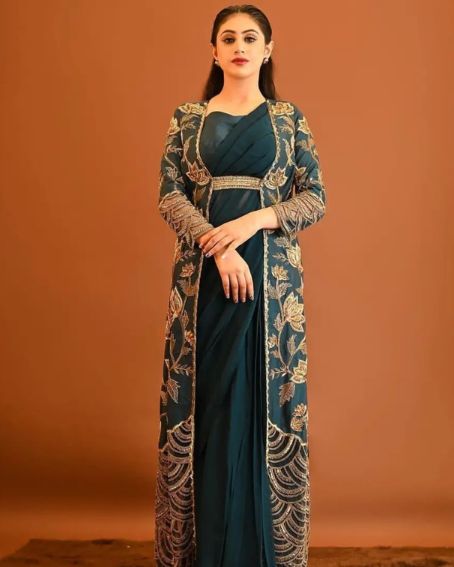 The stunning look of the sea green western saree is very pretty. It has a gold coating with a long shrug. The golden belt gives a trendy look. It is preferred for parties and events.
[ Read: 9 Gorgeous Pics of Vaani Kapoor in Saree ]
6. The White And Yellow Floral Style Western Saree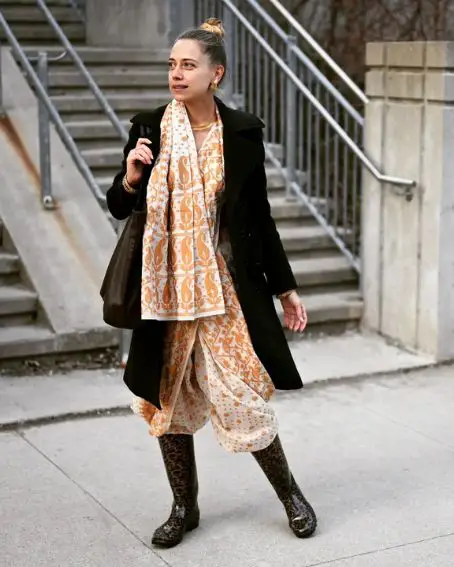 The elegant posture of western saree is in white color with yellow floral pattern. It is a unique mixed custom of maharashtrian style and western gumboots. The classy black medium shrug appears fantastic.
7. The Multi Coloured Floral Western Saree With Crop Top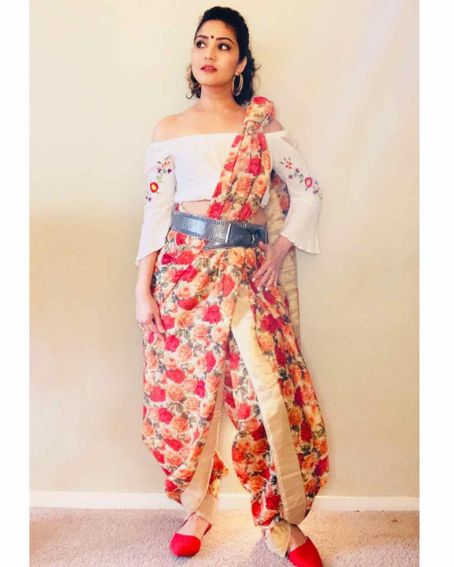 The dazzling look of western saree with colorful floral patterns. It has beautifully draped outwards for the look of gold border. This is worn for festivals and events.
8. Maroon Western Saree With Silver Mirror Lace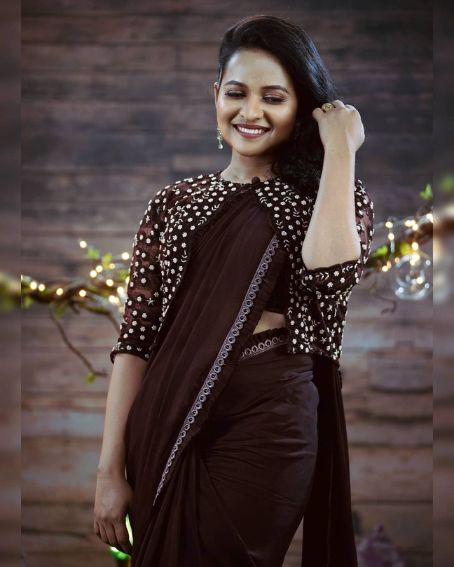 The adorable western saree of modern look with maroon color has a classic appearance. It is bordered with silver mirror lace for royal glam. This lovely saree has embroidery shrug with three fourth length.
9. Olive Green Western Saree With Medium Shrug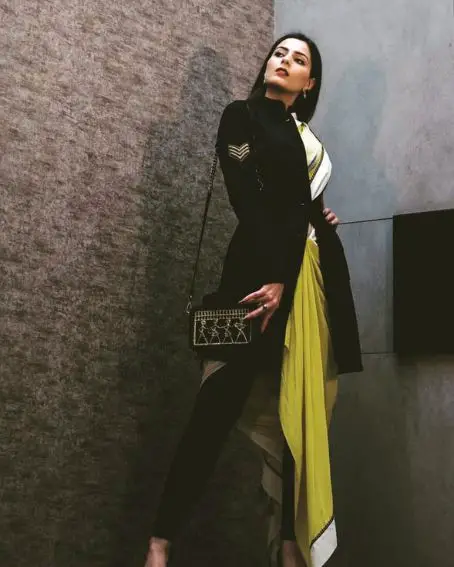 The vibrant look of western saree is in olive green and white color. The border is very neatly designed with silver and black laces. The best finishing saree comes with the black coat
10. Multi Coloured Satin Western Saree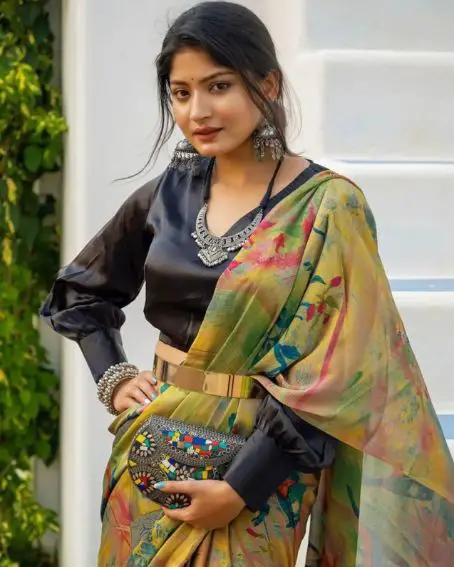 The glamorous look of satin western saree is very colorful with digital printing. The black long blouse of fluffy hands looks rich. It has a gold waist belt for a dignified look.
11. Pleated Pink And Blue Western Saree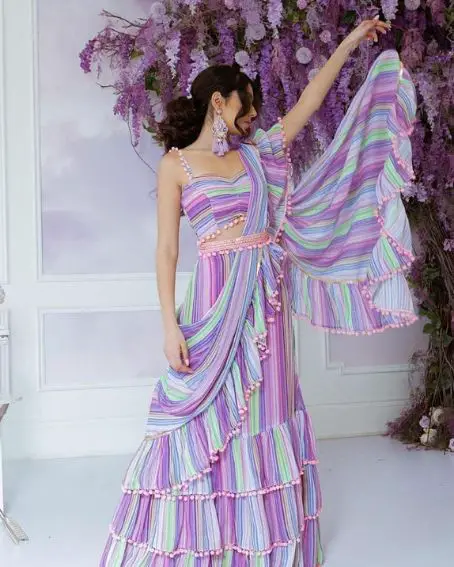 The gorgeous look of western saree is in pink color. The enchanting shoulder less blouse has digital printing. It is premium satin georgette fabric with creamy lace.
12. American Crape Purple Western Saree With Motif Lace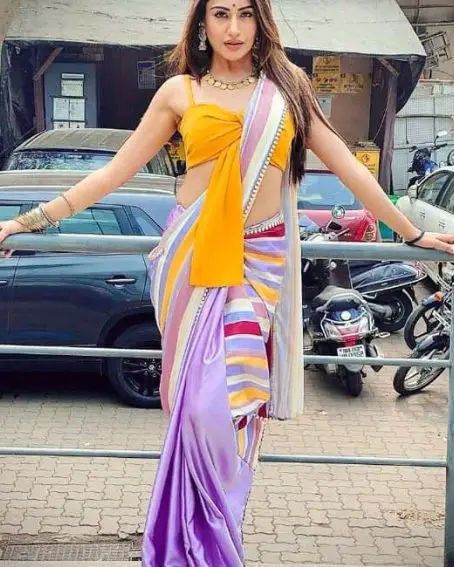 The unique western saree of light purple color with crepe fabric. The coolest multi coloured pallu is with silvery lace. The divine yellow ribbon shaped blouse looks radiant.
13. Genelia In Sky Blue Chamki Western Saree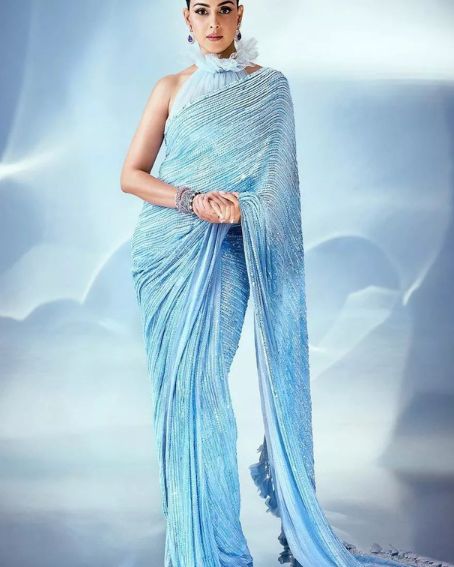 The angelic pic of Genelia D'Souza is in sky blue color with running silvery chamki all over the saree. The authentic flower shaped blouse had a round neck with ribbons bouncing out. Mostly preferred for parties and events.
14. Pure Silk Pink Pleated Western Saree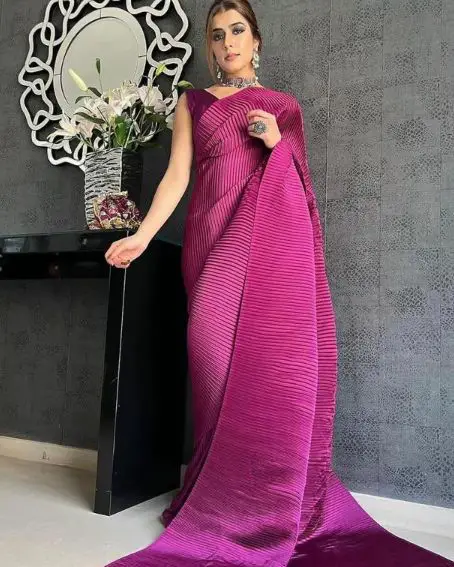 The pretty look of western saree comes in pink color with silk fabric. It is highly pleated and crushed saree for best finishing. The sleeveless blouse has a glittery appearance.
15. Pink Western Saree With Silver Waist Belt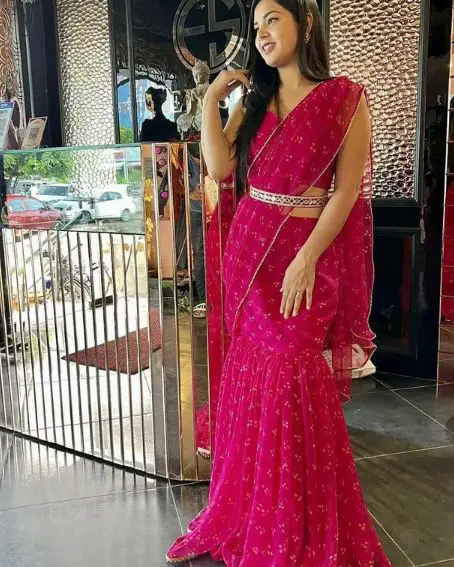 The fancy western saree is in pink color with white dots pattern all through the saree. The unique frills from knee length amazes with the model of designing. The silver shine blouse gives a trendy look.
You Might Also Like: