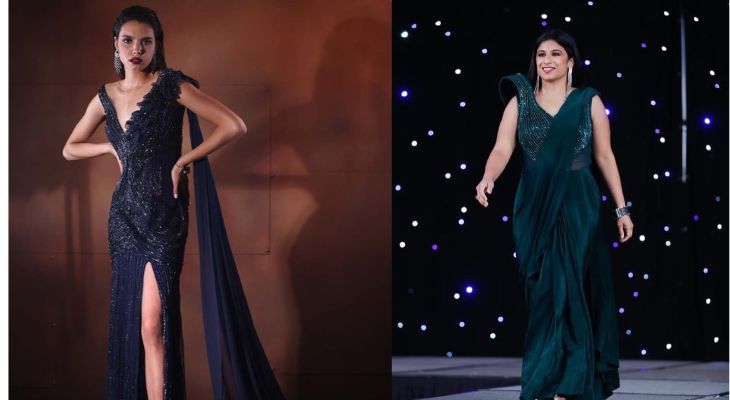 Saree Gown look like saree as well as gown they can be as simple as a satin wrapped dress these saree gowns look trendy and stylish. Draped saree gowns look chic and trendy while retaining the ethnicity of the Indian dress
Here are some of the patterns and styles of saree gowns which you may also like them and try on, so let's look down to scratch them.
1. Tamanna Batiya In Saree Gown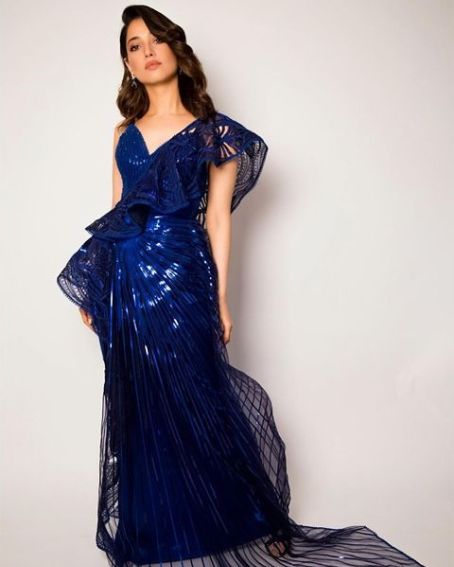 The beautiful tamanna bhatia looks terrific in this navy blue saree gown. This saree gown is navy blue with a shiny and glossy texture which looks classy and stylish with attached raffles. The blouse is decorated with embroidery work.
[ Read: 40 Latest Back Neck Blouse Designs ]
2. Kiara Advani In Gold Saree Gown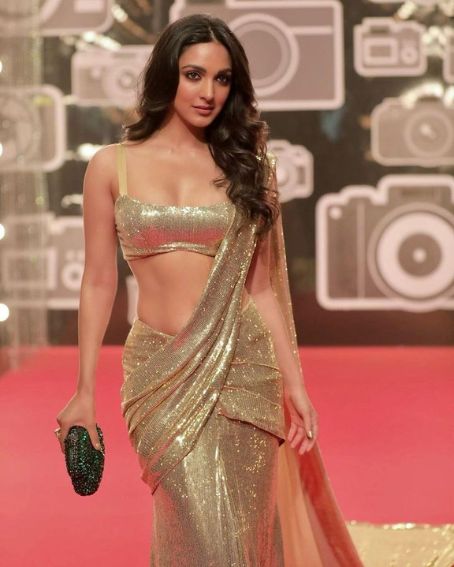 The most stunning actress looks adorable in this glittery shiny gold skinny saree gown which is draped on her which is making her look slim and fit. This appearance steals everyone's attention with her bright and golden outfit.
[ Read: 19 Amazing Pics of plain saree with designer blouse ]
3. Shilpa Shetty In Cream Color Beautiful Saree Gown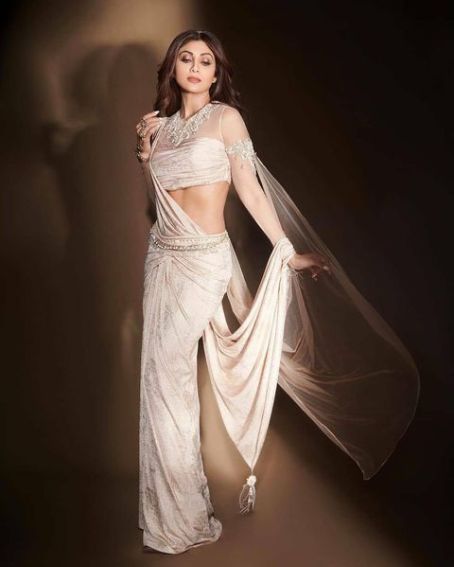 This is a cream color beautiful saree gown of shilpa shetty in which she looks gorgeous and slim. This samee gown is in synthetic fabric with glossy texture along with embroidered sleeveless blouse.
[ Read: 20 Gorgeous Pics of Red Saree Blouse Designs ]
4. Fantastic Orange Coloured Frilled Saree Gown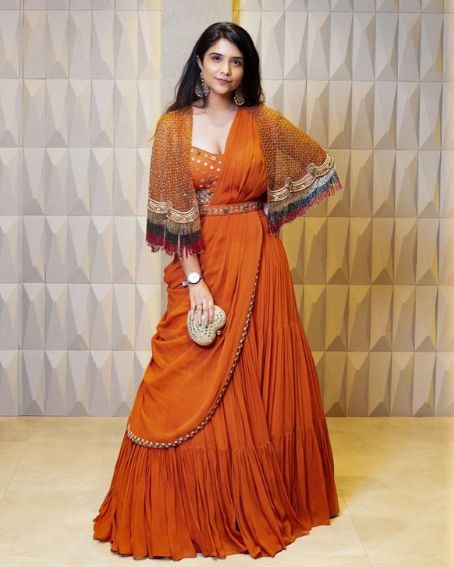 New trend of saree gowns looks very classy and fancy with its appearance in orange lehenga full of frills along with draped like saree along with sequence mirror work blouse with netted Bell sleeves.
[ Read: 14 Gorgeous Pics of sri lankan wedding saree blouse designs ]
5. Peach Color Adorable Saree Gown With Blouse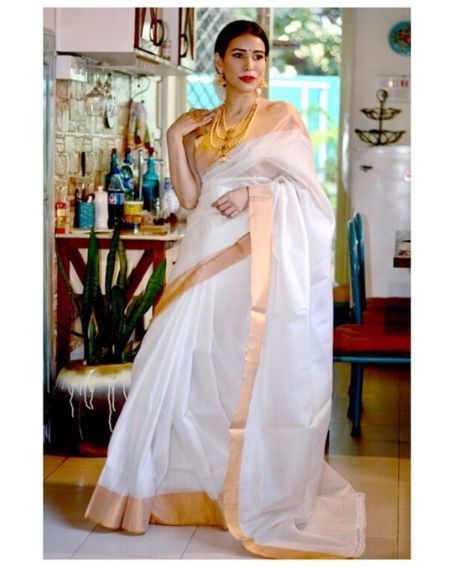 The amazing pink shade Saree gown looks very adorable with a lehenga and blouse. The blouse is made of stone and Chamki works in silver color with sleeveless. This looks very soft and comfy, which attracts everyone with that appearance.
[ Read: 20 Awesome Pics of Saree for Farewell Party ]
6. Beautiful Aqua Sea Green Saree Gown With Collar Neck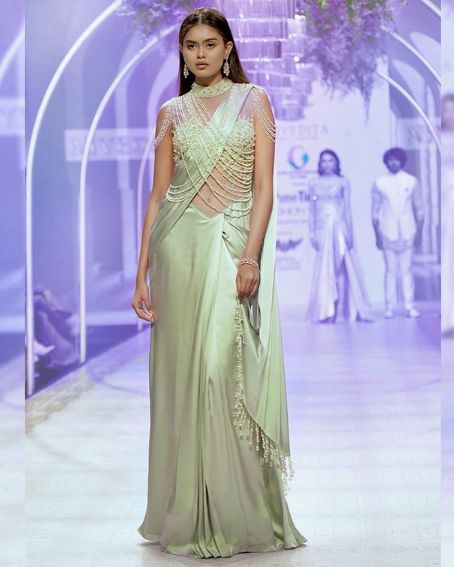 The pleasant look of this saree gown is in aqua silvery green with embroidery pattern on netted fabric with collar neck and to the lower part of the saree which is in synthetic fabric on which bead frills have been wrapped on Shoulders and in front.
7. Feathery Fancy And Trendy Saree Gown With Sleeveless Blouse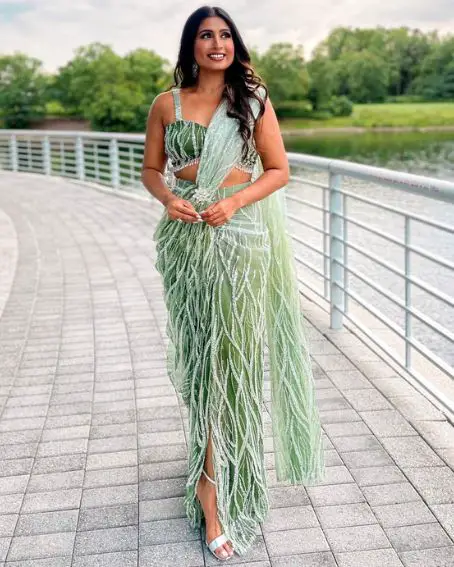 The uniqueness of this saree gown is in the pattern of feathery look of design running all over the lehenga and blouse, the Pallu comes in a netted fabric which looks very attractive.
8. Elegant Beige Fancy Saree Gown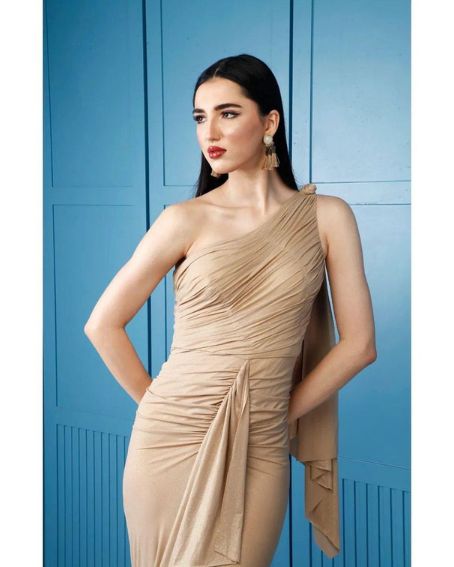 The classy look of this saree gown is light brown in color, which looks slim and fancy on events. This saree gown comes with a soft and cottony fabric which makes you feel light and elegant.
9. Fascinating Unique Designer Dark Green Saree Gown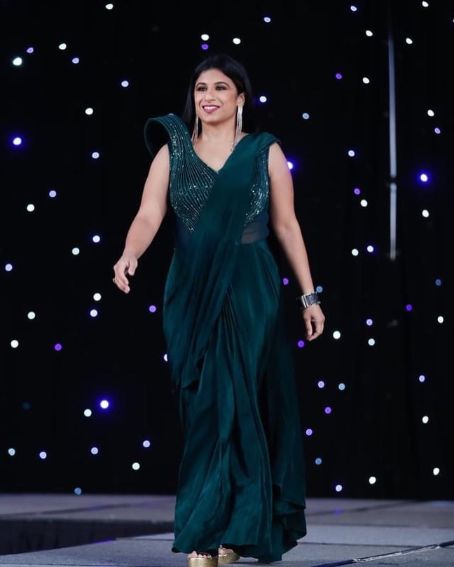 The most fascinating saree gown is in a thick dark green plain gown with a unique pattern of blouse which has a bow near one side of the shoulder and has been decorated with stone work.
10. Gorgeous Cherry Red Saree Gown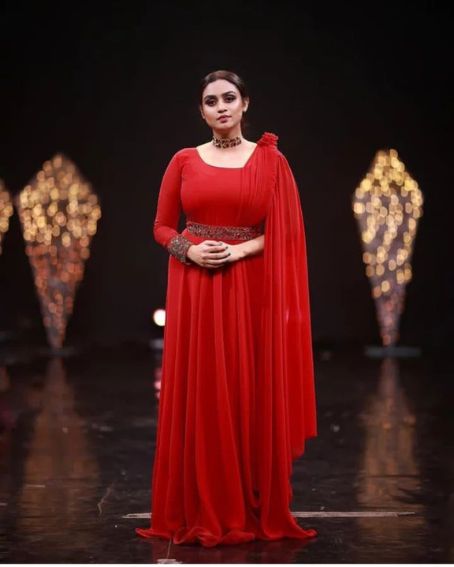 This is a simple and elegant thick cherry red saree gown. This saree gown comes with full sleeves and a plain pallu with a waist belt decorated with embroidery work.
11. Adorable White Embroidered Saree Gown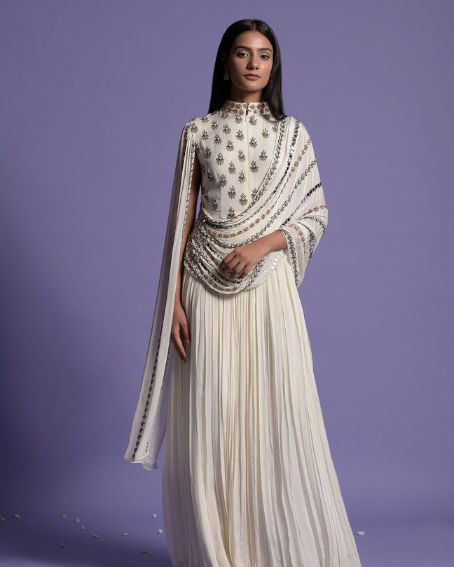 The precious feeling comes from the white which represents the peaceful. In this white saree gown she looks like an angel with the Gorgeous appearance of this white embroidery saree gown.
12. Fantastic Rose Gold Saree Gown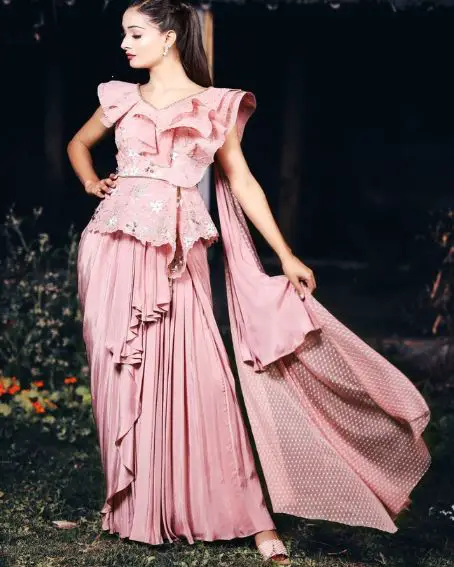 This frilled rose gold saree gown is so pretty and attractive with weast crown like and with raffles near the neck. This looks very classy and trendy which can be tried by every girl.
13. Golden Stone Embellished Saree Gown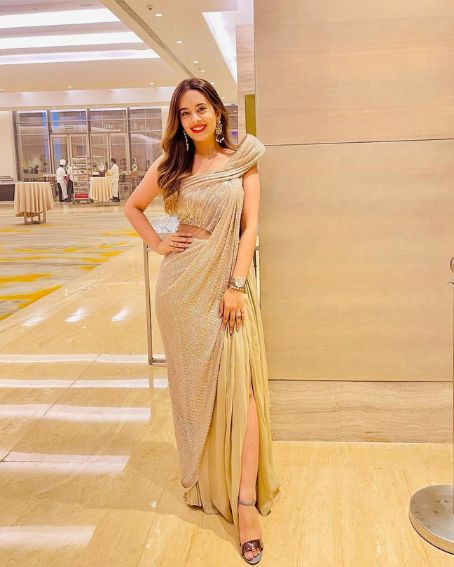 The wonderfully embellished golden saree gown which has a classy and trendy look in the appearance which also has a bow on the top of the shoulder. The graceful look comes with the full sleeves and embroidered blouse.
14. Navy Blue Fancy Saree Gown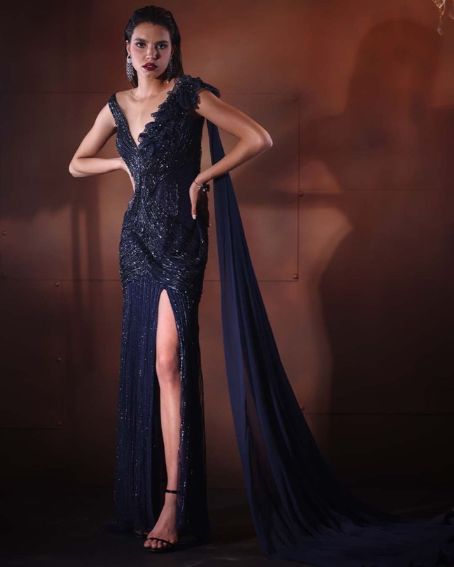 The glittery saree gown look has a rich appearance in navy blue shiny stone work. The lovely design with cut line near legs cllos very trendy along with attached floral pattern near shoulders. This saree gown is in sleeveless.
15. Mustard Color Fashionable Saree Gown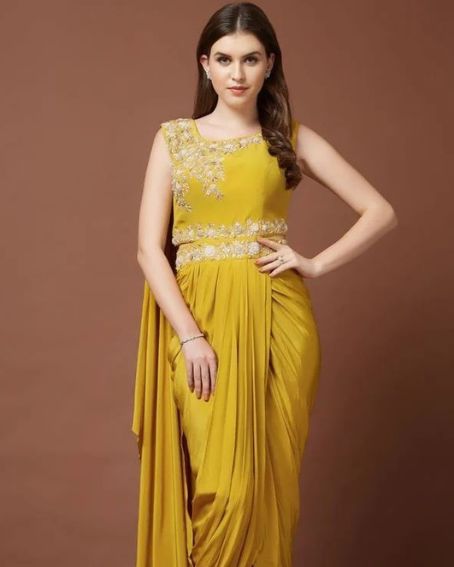 The fantastic choice of saree gown is in mustard color which has a look of saree like with frills and blouse. This blouse is embellished with stone and kundan embroidered work with the best finish of shiny appearance..
You Might Also Like: