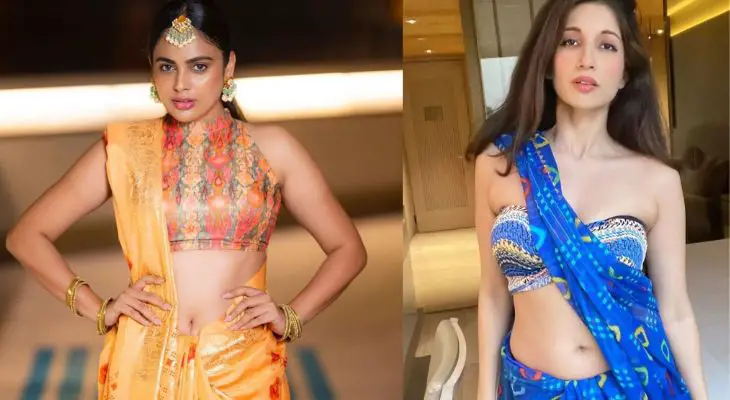 Sarees are the most ethnic wear and also an elegant outfit which suits all women. There are many different types of saree are available that are creating a new trend in the fashion world. A saree is a beautiful one that can wear as traditional, modern, glamorous, and stylish, it purely depends on your mindset and wishes. If you are looking for any glamorous way to express yourself, go for a low-waist saree style. Most celebrities are wearing this style to be in a super trendy way. Some of the gorgeous saree that improve your overall appearance is given below.
20 Gorgeous Celebrity Low Waist Sarees
1. Pink With Green And Gold Border Saree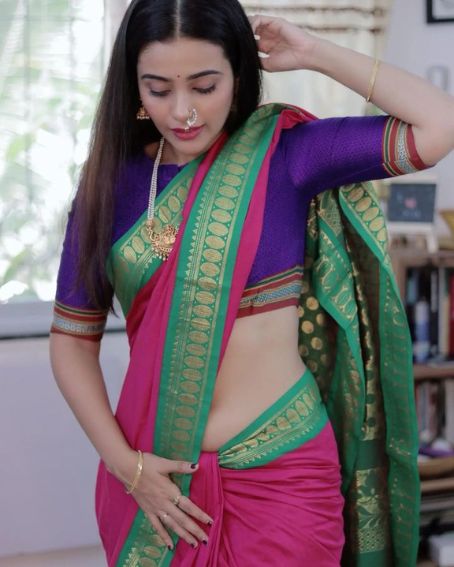 Stand out in the crowd by wearing this stunning pink with green and gold border saree with a low waist which is very simple and attractive. A Green and gold combination pairing with a plain blue blouse enhances the look and sure this style will add grace to your personality.
[ Read: Awesome Images of Slim Sarees ]
2. White Saree With A Black Blouse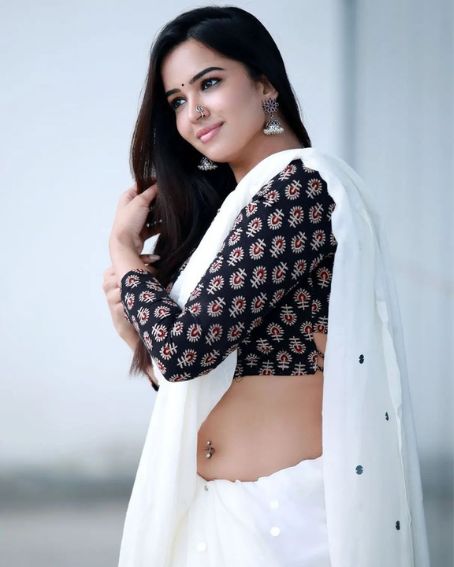 Low-waist saree style is something that will give a hot look wherever you go. It matches perfectly for the night party and the black contrast blouse grant a fashionable view. This complete contrast saree and blouse is an awesome one.
[ Read: Amazing Celebrity transparent sarees ]
3. Independence Day Theme Saree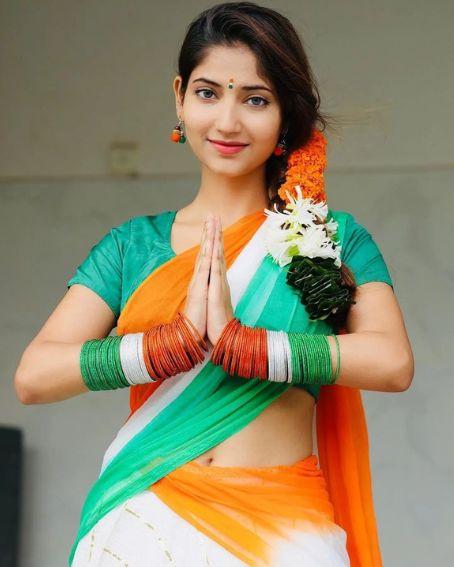 Do you love your country more, show your patriotism with an independence day theme saree without compromising a charismatic look. This style is suitable for anyone who needs to appreciate and show the love for Indian country.
[ Read: Most Beautiful Pics of Shruti Hassan in Saree ]
4. Glamorous Satin Red Saree With Sleeveless Blouse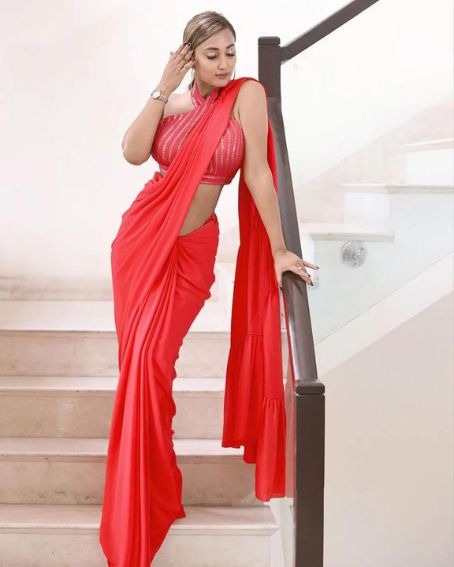 The ultimate vision of contemporary sarees is said to be the red saree with a sleeveless blouse. This satin style is great when paired with a sleeveless and trendy blouse. It is an excellent choice of outfit for casual parties.
[ Read: Bollywood Actress in sarees ]
5. Light Pink Low Waist Saree Style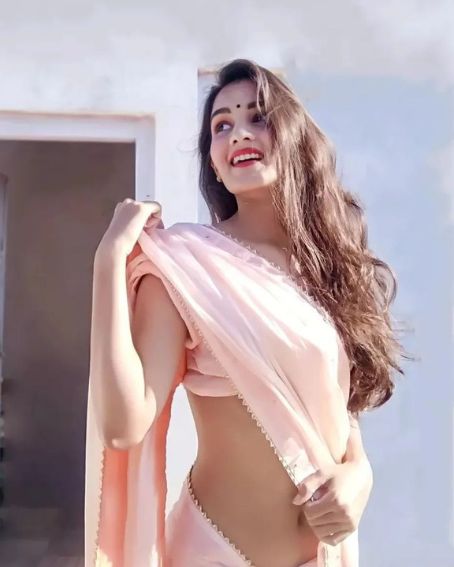 This light pink low waist saree renders you a youthful touch. Fit for a day of party wear and adopting the right makeup will simply uplight the entire look to a larger extent.
[ Read: Awesome Pics of katrina kaif in saree ]
6. Black With Orange Combination Saree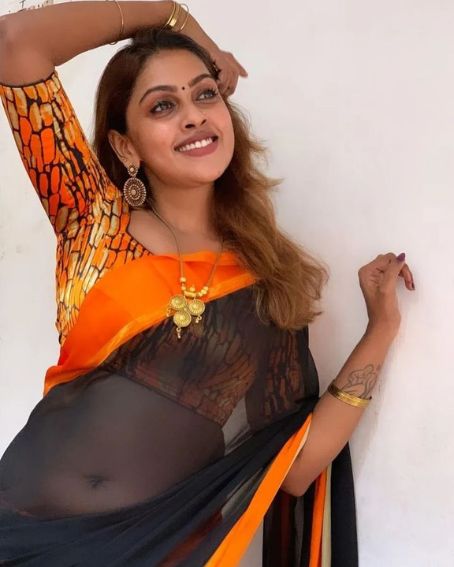 The main thing is that the color never gets outdated. The black and orange combination matches well for the party function. The girl in this image looks absolutely glorious in her low-waist saree style.
7. Stunning Transparent Purple Saree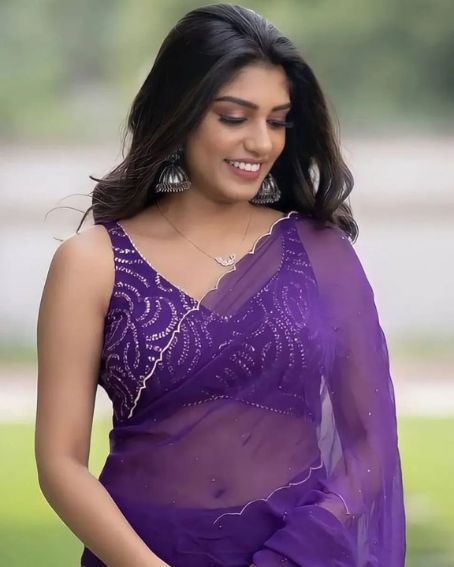 Purple is eternally mystical and magical. It is also a good choice for after-work parties as well as formal dinners. Choose a purple saree and pair it with an embroidered designer blouse is completely awesome.
 8. Beautiful Net Saree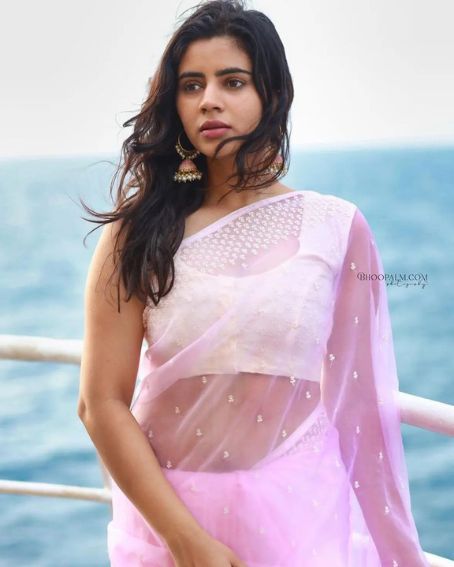 Net sarees are not having much different when compared to sequinned sarees but they do have their own charm which will assist you to obtain a marvelous way of style. It is a rocking outfit suitable for cocktail parties.
9. Teal Green Saree With Thin Strap Blouse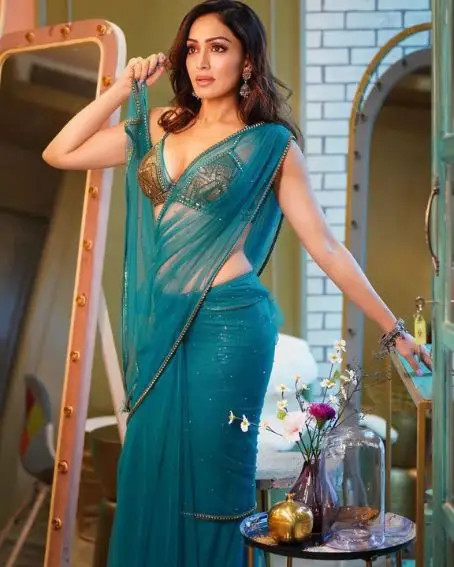 Much like blacks, teal green saree has an eternal charm, that goes tremendously well for all age groups and body types. To look in a unique way choose a fantastic party wear saree like this.
10. Simple Grey Cotton Saree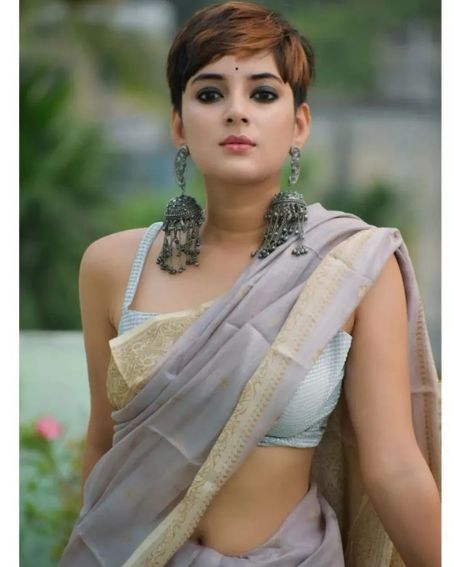 Grab eyeballs at night-out parties, dressed in flaming hues of grey and sandal. Pair your plain saree with a sleeveless blouse and wear it as a low-hip style to create a fabulous and chic look.
11. Blue Color Printed Saree With A Strapless Blouse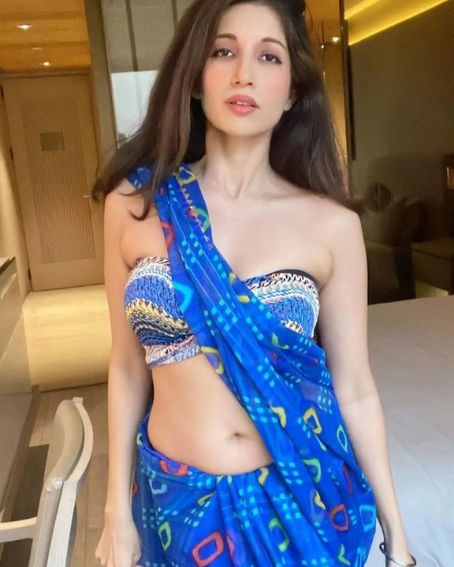 From casual parties to wedding dances, blues are perfect for all settings. Glam world ladies know this pretty well. This tantalizing low waist saree makes you feel very unique and modern in a crowd.
12. Peach Net Saree Paring With A White Blouse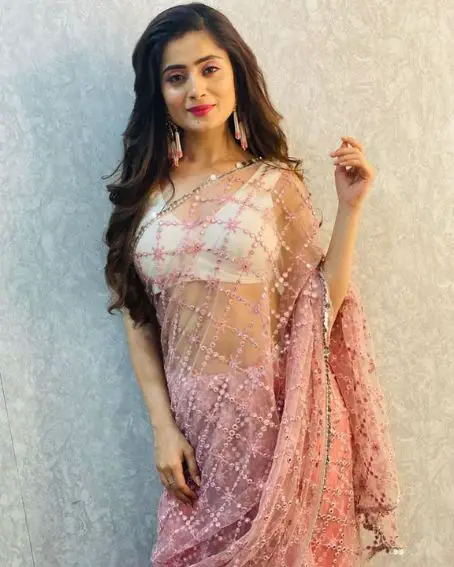 Combine this style with the latest peach net saree to obtain a fashion edge, this season. Peach-colored sarees are quite famous nowadays and you must give one glance at this style.
13. Kerala Style Low Waist Saree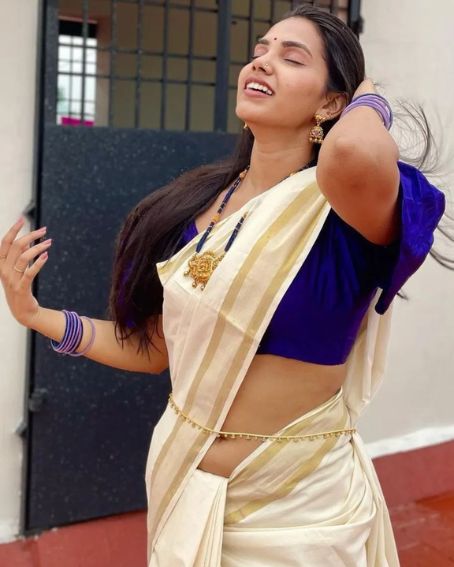 Timeless elegance along with utterly graceful, Kerala saree is a favorable choice for most women in India. When you wear it with a different style you can change your look into a new one that you have never before.
14. Excellent Yellow Saree With Contrast Blouse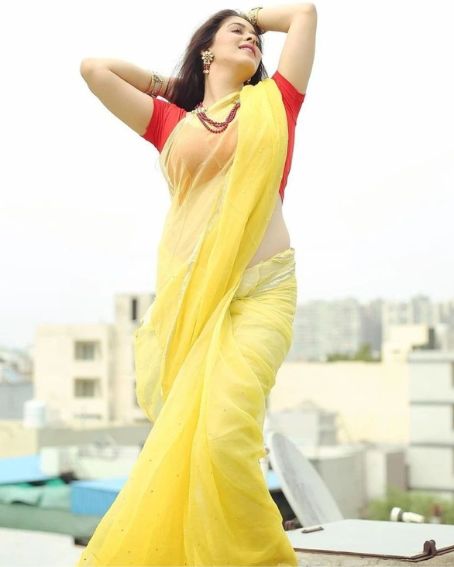 Stun your friends and audience with a stylish yellow saree with a contrasting blouse. It grants a stunning transformation when paired with a plain red blouse. On the whole, a low waist yellow-colored saree is a dazzling idea to note down.
15. Floral Printed Transparent Saree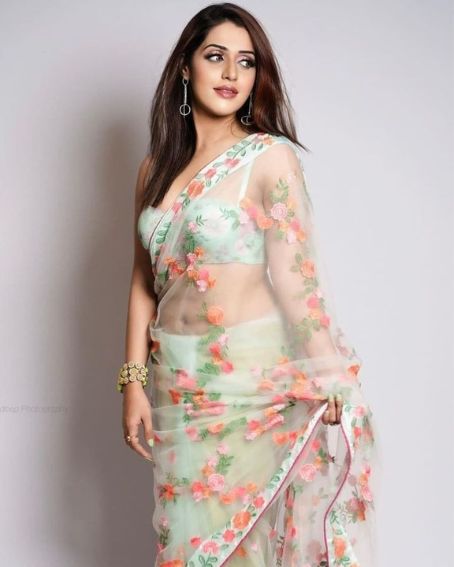 When speaking about the latest saree trend, then this floral print has definitely taken up that space gracefully. It is the perfect replacement for traditional saree draping. This style makes you look attractive as like your party.
16. Pastel Green Net Saree Paired With Puff Blouse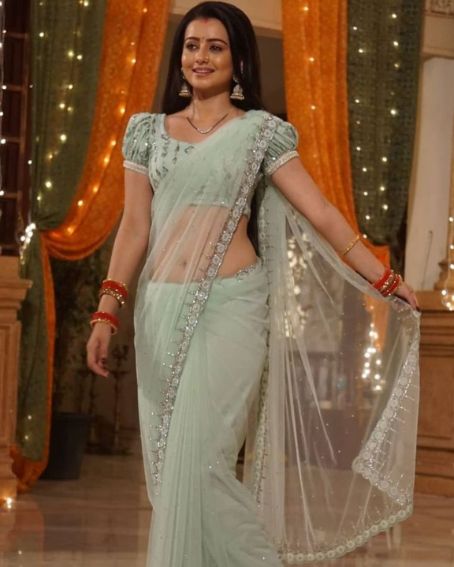 Well, this is one perfect saree trend that promises to stay always fresh in every women's wardrobe. Low hip style in this saree has been rocking the fashion scene for years now.
17. Sandal Simple Embroidery Saree
This Sandal simple embroidery saree is always associated with the rich and royal. To get the entire look awesome add a pretty necklace, earing, especially a cute hip belt which enhances the waist look.
18. Orange Fancy Floral Designed Saree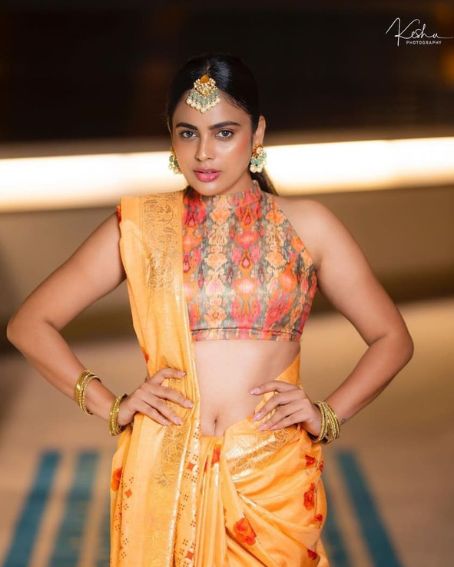 Floral designs are surely on the upswing in recent days. A low waist saree with a floral design has a vibrant, girly, and youthful touch, which you can wear for any casual occasion.
19. Splendid Yellow Saree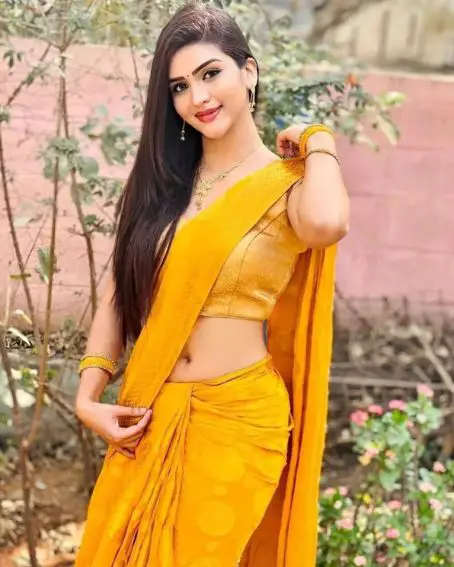 Yellow-colored saree is almost suitable for trendy and transitional events. Check your wardrobe now, if you have don't grab this saree and wear it in a low-hip style to get a glam appearance. This style is fantastic for evening as well as nighttime functions.
20. Dark Green Color Sequin Saree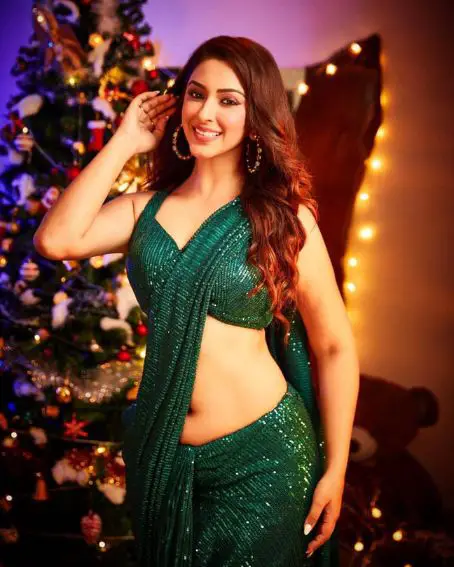 Sequin sarees have made their entry into the Bollywood world. The best part about this sequinned saree is, that it doesn't require much effort to look glam as it need only minimal accessories. Go for this with some lipstick to rock your party.
You Might Also Like: