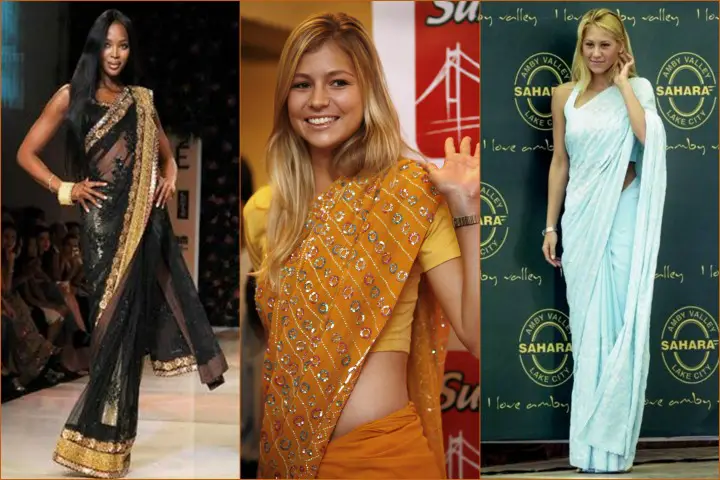 Every film industry creates its own hub of fashion and then Transformer to a next level and here some of the Hollywood actresses tried the Indian traditional sarees and enhanced the beauty of these non Indian ladies.
In this blog we would like to share with you some of the shortlisted hollywood actresses of this appearance in saree in which they look cute and glamorous with innocence.
12 Stunning Pics of Hollywood Celebrities in Saree
1. Anna Kournikova Wearing Light Blue Saree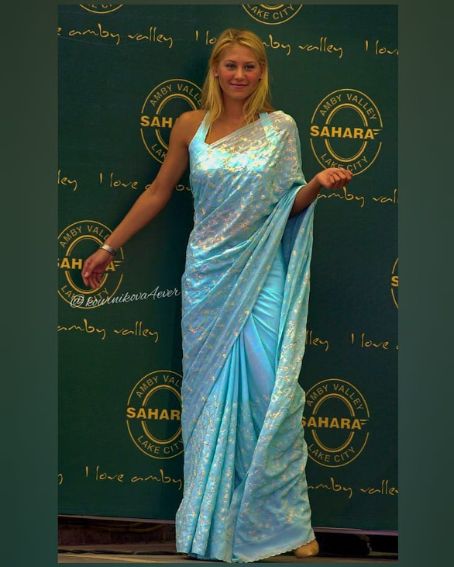 The divine beauty Anna Kournikova the russian tennis player in Indian saree looks tremendous. She looks trendy in sky blue embroidered saree with sleeveless blouse.
[ Read: Stunning Silver Color Sarees in Various Patterns & Fabrics ]
2. Elina Svitolina In Black Saree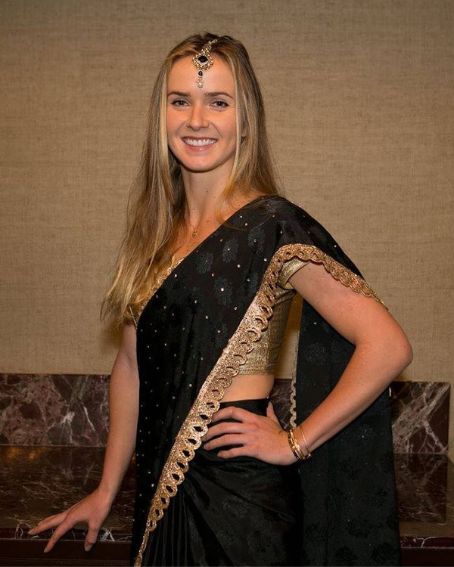 The beautiful Elina Svitolina, the ukraine tennis player looks gorgeous in an Indian black and gold saree. This black saree has a golden patch work lace border which enhances the beauty in black saree.
[ Read: Beautiful Collection of Coimbatore Silk Sarees ]
3. Maria Kirilenko Looks Stunning In Saree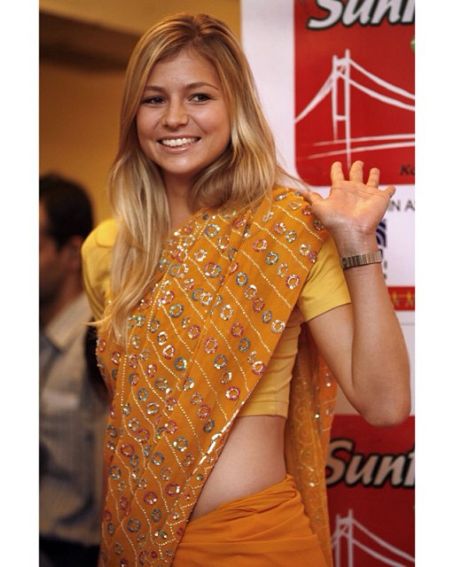 Beautiful Maria Kirilenko the Russian tennis player looks amazing in an indian saree which is in orange with chamki embroidery work. The saree look of her makes her look innocent and childish.
[ Read: Latest Jamdani Cotton Sarees ]
4. Elizabeth Hurley in Pink Saree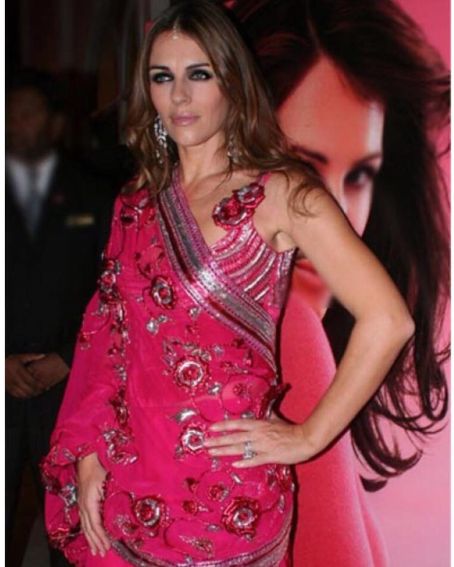 Elizabeth Hurley is an English model who looks charming with an Indian saree. This model looks great with pink silver chamki work sarees along with beautiful designer sleeveless blouse
[ Read: Traditional Red Colour Jamdani Sarees ]
5. Angelina Jolie In White Color Saree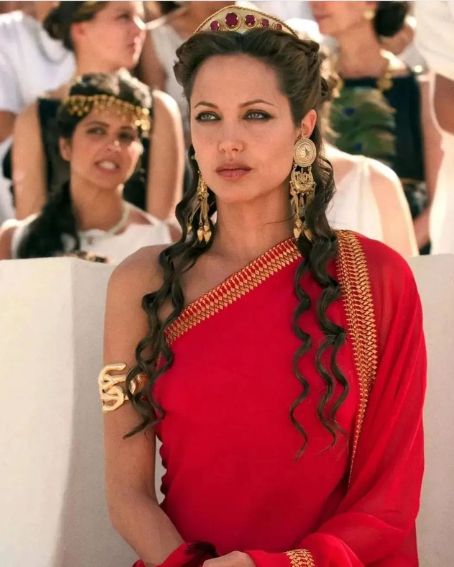 The famous Hollywood actress Angelina Jolie appears in a movie with an Indian tradition that is white saree. This white saree of Angelina Jolie is Plain White along with a red floral border which looks very cool on Angelina Jolie.
[ Read: Largest Collection of Bomkai Cotton Sarees ]
6. Elli Avram In White Color Fancy Saree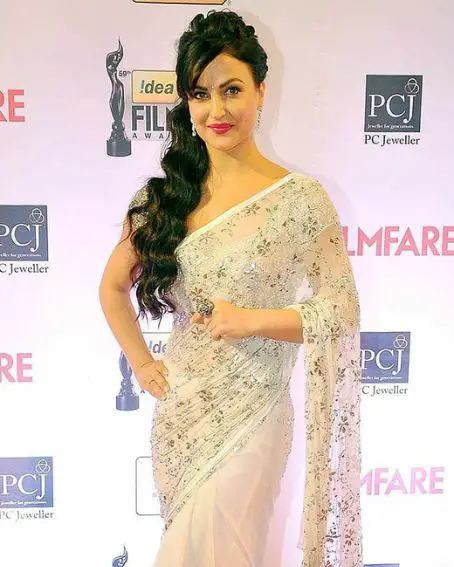 Elli Avram is a greek actress who looks beautiful in white saree. This greek actress is in white saree which looks great with stone and kundan work decorated on saree pallu, and blouses come with the same pattern in small sleeves.
7. Gisello Monteiro In Cream Saree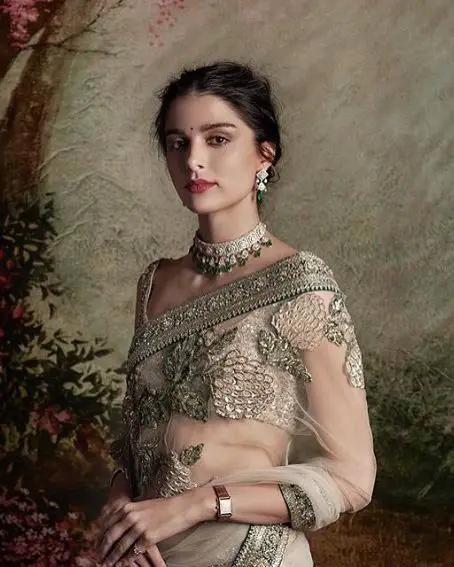 Gisello Monteiro is a Brazilian model who looks great in Indian saree. This brazilian model is in a cream colored netted saree with patch work and heavy border to make her look more bright and elegant.
8. Kate Raman In Pink Saree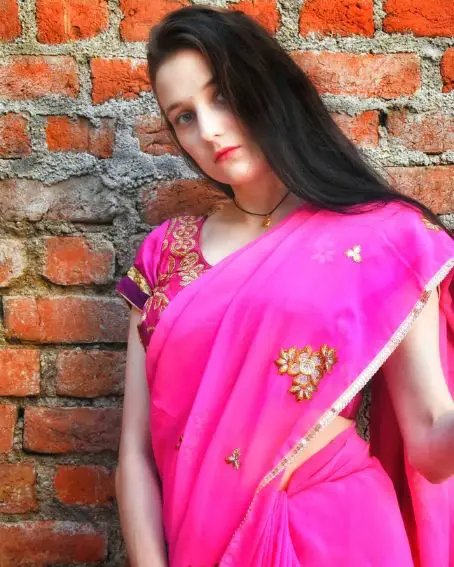 Kids Raman is a Russian International video creator who loves to travel. This Russian woman looks gorgeous in her pink Indian saree with a golden lace along with patch work and the blouse.
9. Lauren Gottlieb In Bharatanatyam Saree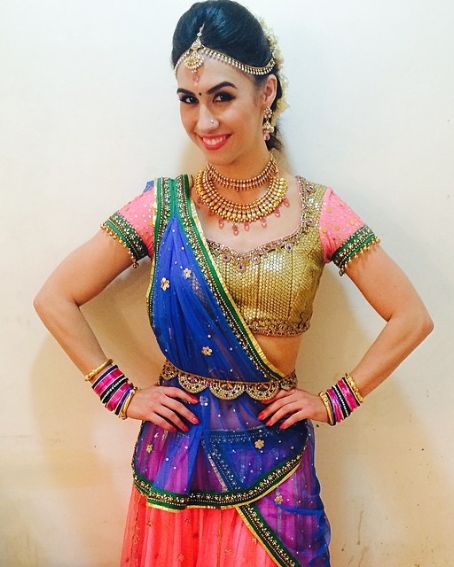 Lauren Gottlieb is an American dancer and actress who is a famous bharatanatyam dancer and western dancer too. In an event she wore an Indian half saree and played the role of radha in a dance show.
10. Tania Zaetta In Red Color Saree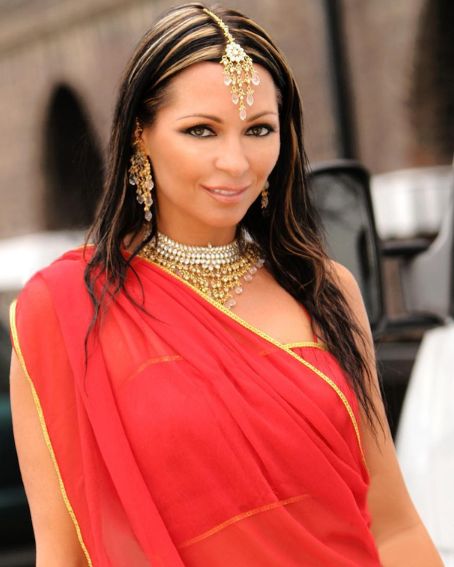 Tania Zaetta is a host, actress and speaker who also tried on an Indian costume. This actress wore a red coloured saree with a golden lace along with a sleeveless blouse.
11. Kalki Koechilin In Colorful Saree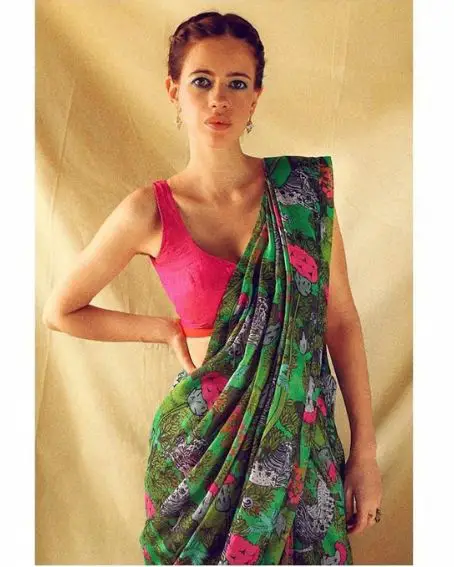 Kalki Koechilin is a French actress and a writer who flaunts an Indian costume. This Hollywood actress wears a green silk saree with a printed pattern along with a pink sleeveless blouse which looks great on her.
12. Julia Roberts In Green And Blue Combination Pattu Saree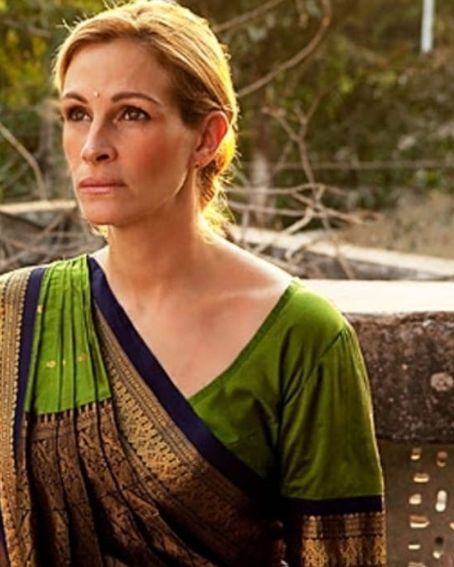 Julia Roberts is an American actress who tried an Indian traditional saree which is in green and blue combination pattu saree. This saree of Julia Roberts is with golden zari border and Pallu which looks very classy on her.
You Might Also Like: